Monday, 4 April 2022
THIS MORNING: Ramadan ad drama + look out for a landmark UN climate report
Good morning, ladies and gentlemen, and happy Monday. News flow has slowed down a little bit today, but there's still plenty of meaty corporate stories to keep us all busy.
The traditional Ramadan killing of ads has begun, with the nation's media regulator ordering Dice's underwear ad off the air after reportedly receiving complaints from the Doctor's Syndicate. You can catch the offending ad here, at least for the time being (watch, runtime: 1:10). Ah, for the days of dandoo…
Okay, but was it funny? We're split here. Some of us found it hilarious. Others, meh.
ALSO: Is anyone else finding the ratio of "content" to advertisement more skewed in favour of ads than usual this year? The resident 14-year-old was growling last night that it felt as if there were 15 minutes of ads for every four minutes of content on Ramez's latest hidden camera / prank "show." (Yes, it is a failing of parenting on our part that she looks forward to Ramez each year.)
SO, WHEN DO WE EAT? You'll be breaking your fast at 6:15pm CLT this evening in the capital city, and fajr prayers are at 4:12am.
H/t to reader Hisham H, who wrote in to let us know that (a) the chocolate with orange peel is the best stuffed date (following up on our shout-out to Mōko) (b) and pointed out that the maghrib and fajr prayer times we included yesterday were arguably a few minutes off. Our go to is Islamic Finder, but the Egyptian General Survey Authority's official calendar lets you check exact times based on your city and governorate, and matches up with that used by Dar Al Iftaa. We'll be using their official Cairo schedule for the remainder of the holy month.
DATA POINT of the morning- Investors have poured some EGP 401 bn into 18% CDs launched by Banque Misr and the National Bank of Egypt (NBE) as of Sunday, Masrawy reports, citing sources at the two lenders. The CDs were launched two weeks ago, following the central bank's 100-bps interest rate hike.
KEEP YOUR EYE ON THIS- The UN's latest climate report could be published today — if the politicians can get out of the way. The UN's Intergovernmental Panel on Climate Change should be releasing the latest report in its current assessment cycle today, which will give concrete recommendations on how to limit global warming to 1.5 degrees this century ahead of COP27 in Sharm El Sheikh. But while the science isn't up for debate, talks between researchers and governments over the wording of a summary of the findings have reached a gridlock, the Associated Press reports, citing anonymous observers.
What's the snag? Major coal user India is reportedly among key players pushing for recognition that wealthy countries (who have contributed the most to historical emissions) should bear the brunt of carbon cuts and provide financing to ease the developing world's green transition. If that sounds familiar, it's because our government is pushing some of the same priorities for the African continent ahead of the November climate summit.
PSA- The Financial Regulatory Authority (FRA) is calling (pdf) on property and liability ins. holders to review the value of their properties and update ins. providers. Some ins. plans include a proportionality clause that comes into effect when there is a change in the asset's market value — following, for example, last month's currency devaluation — meaning that if your property has become worth more than your policy, the full value may no longer be ins.d and you could take a hit on the loss that isn't covered.
CIRCLE YOUR CALENDAR-
Companies have a little over two weeks to file their first quarterly ESG compliance report: Listed firms and non-bank financial services companies need to submit their first quarterly ESG report by 20 April, the Financial Regulatory Authority (FRA) announced last week.
Didn't we say yesterday that the deadline was 10 April? Yes, we did, per a circular (pdf) published by the FRA last month. The regulator has since amended the deadline, handing firms an extra 10 days to submit.
What you need to know: The regulator is making it mandatory for corporates to publicly disclose their performance on key environmental, social and governance metrics each year when they submit their annual financial statements, starting 2023. Reach out to Moustafa Taalab at InkankIR, our parent company, if you need some help.
Other upcoming dates you want to know about:
It's PMI week: Purchasing managers' index figures for March for Egypt, Saudi Arabia, the UAE, and Qatar will be released on Tuesday, 5 April. By that specific gauge, Egypt's private sector has been in contraction since November 2020. Headwinds intensifying last month due to the conflict in Ukraine are unlikely to have changed that;
Foreign reserves: March's foreign reserves figures will be announced some time this week;
Inflation figures for March are expected on Sunday, 10 April.
Check out our full calendar on the web for a comprehensive listing of upcoming news events, national holidays and news triggers.
MARKET WATCH-
Oil prices are now on the decline — but crude trader Vitol says they do not reflect the "full risk" of a shortage in Russian supplies, Bloomberg reports. "Oil prices could be higher given the risk of disruption of supplies from Russia," a top Vitol official said on a podcast. "But people are still lost figuring out those numbers." Brent has slipped 13% from highs of near USD 140 after the US ordered an unprecedented release of its strategic reserves to tame prices.
Lithuania has become the first European country to say a permanent goodbye to Russian gas, the Lithuanian government announced. "Lithuania won't be consuming a cubic cm of toxic Russian gas," Prime Minister Ingrida Simonyte wrote on Twitter yesterday.
Russia threatens to price more of its exports in RUB: Russia's RUB-for-gas scheme is a "prototype" and could soon expand to more exports, the Kremlin's spokesman told Russian state TV, according to Reuters. "It is the prototype of the system … I have no doubt that it will be extended to new groups of goods," Dmitry Peskov said.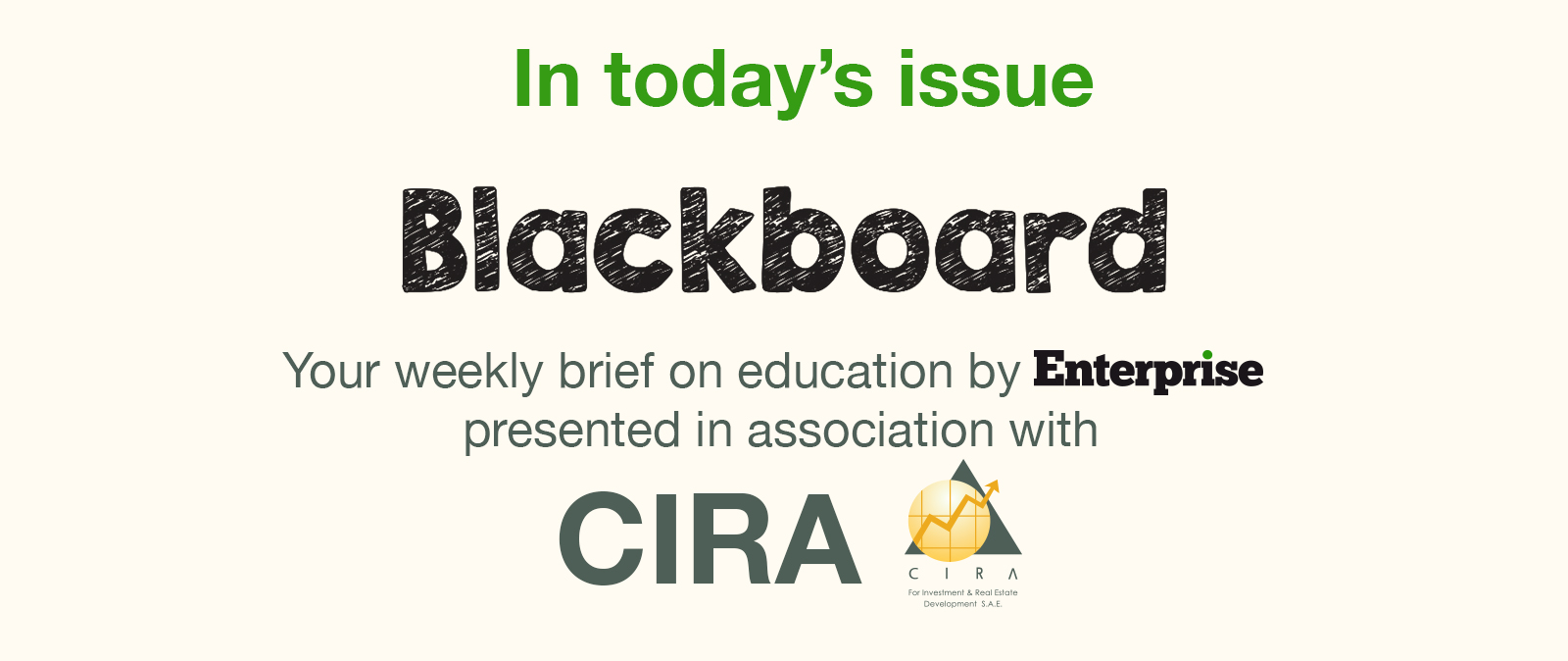 *** It's Blackboard day: We have our weekly look at the business of education in Egypt, from pre-K through the highest reaches of higher ed. Blackboard appears every Monday in Enterprise in the place of our traditional industry news roundups.
In today's issue: We take a deep dive into how the inflationary environment is impacting private school enrollment. As prices rise, more children are transferring to less expensive private schools, sources tell us. But so high is the demand for private education that high and upper-middle income schools aren't seeing enrollment rates fall. Middle-income schools, though, could see changes in the composition of their applicants – and it's new schools that are most at risk of an enrollment slowdown, some in the industry say.