Tuesday, 29 March 2022
THIS MORNING: The number of public sector workers continued to fall in 2021 + Oil is continuing to slide this morning
Good morning, wonderful people, and welcome to hump day, where the big stories of the morning include a flurry of fundraising announcements and a huge day of diplomacy, with the latter seeing France promise to stand by us on food security amid disruption in the global wheat market. We have coverage of all of that and more in this morning's news well, below.
PSA #1- The CBE has announced Ramadan working hours for banks. Bank employees will work from 9am-2pm, while customers will have access to services from 9:30am-1:30pm throughout the holy month, the bank announced (pdf).
PSA #2- The mercury is still going to spike on the first day of Ramadan. Look for the weather to gradually get warmer over the coming days, with a high today of 28°C in the capital city, rising to 38°C or so on Saturday, the first day of Ramadan. The daytime high will hover in the mid-to-high 30s all next week.
FROM THE DEPT. OF GOOD NEWS- The number of people employed in the public sector continued to fall in 2021: Official data out yesterday showed that the number of public sector workers fell 9% to 695.3k last year. Workers in the sector have fallen consistently over the past five years, and are down more than 15% since 2017, according to a statement (pdf) from state statistics agency Capmas.
HAPPENING TODAY-
It's the big game tonight: Egypt face Senegal for the crunch second leg that will decide who will qualify for the 2022 World Cup in Qatar. The Pharaohs take a slender 1-0 lead to Dakar, and will be looking to bag a crucial away goal to put them in control of the fixture. Kick off is at 7pm.
Cyprus Energy Minister Natasa Pilidou is in town this week heading a delegation of Cypriot companies to discuss business ties with ministers and Egyptian firms. The delegation stays until 31 March.
SIGNS OF THE TIMES-
The "Great Resignation"? It's more like "The Great Search for My Better Job." It's a myth that today's youts are dropping out of the workforce in search of some pseudo-Marxist, universal-basic-income ideal. Instead, argues Atlantic columnist Derek Thompson, "the Great Resignation isn't so much about people hating work as it is about them switching to a job they want more." The numbers he marshals are US-centric, but we think the theme holds here in Egypt among folks like us privileged to work in "knowledge-based" jobs. People who work in the service industry or manufacturing in Omm El Donia simply don't have the economic freedom to indulge in The Big Quit.
Hey, Gen X, want to feel old? It's been 30 years since Basic Instinct was released, and the NYT thinks the Sharon Stone / Michael Douglas [redacted] thriller is "a time capsule that can still offend."
Also for Gen X: Useful thoughts from the New York Times on how to protect your knees so they don't hurt as much as those of your boomer parents. Millennials may also want to take note, 'cause y'all are starting to get old (here and here). The good news: Tennis, running and other "impact" sports are actually good for your knees, provided you do it right. And meniscus "repair"? It's probably bunk for most people.
Investment bankers on Spacs are trimming their fees as more and more investors pull out of blank-check transactions, the Financial Times suggests, saying that "average redemptions hit 90% in February" as investors fled Spacs on the back of "heightened regulatory scrutiny, a string of scandals and poorly performing Spac mergers."
Oman is going to allow full foreign ownership of listed companies, Bloomberg reports.
HAPPENING THIS WEEK-
All individual taxpayers have until this Thursday, 31 March, to submit their 2021 tax returns to the Tax Authority. The deadline for companies with January-December fiscal years is 30 April.
Afreximbank and the Angolan Embassy in Egypt are hosting (pdf) an Angola-Egypt investment roundtable on Wednesday at the Hilton Cairo Heliopolis Hotel. Click here to RSVP and join the discussion.
MARKET WATCH-
Oil prices fell back yesterday after China announced that Shanghai would be placed into full lockdown, according to Bloomberg. The price of Brent fell nearly 7% yesterday, closing the session at USD 112.50 a barrel, amid concerns that tightening covid restrictions in China would put a dampener on demand.
Oil is continuing to slide this morning: Brent was down 1.1% when we hit 'send' this morning. Oil prices have climbed almost 40% this year, putting fiscal pressure on Egypt which is a net oil importer.
Asian markets are mainly in the green during early trading this morning. Shares in Europe and the US are on course to follow them later today, according to stock futures.
CIRCLE YOUR CALENDAR-
Companies have a little less than two weeks to file their first quarterly ESG compliance report: Listed firms and non-bank financial services companies need to submit their first quarterly ESG report by 10 April, the FRA said (pdf) on Sunday. The regulator is making it mandatory for corporates to publicly disclose their performance on key environmental, social and governance (ESG) metrics each year when they submit their annual financial statements, starting 2023.
Check out our full calendar on the web for a comprehensive listing of upcoming news events, national holidays and news triggers.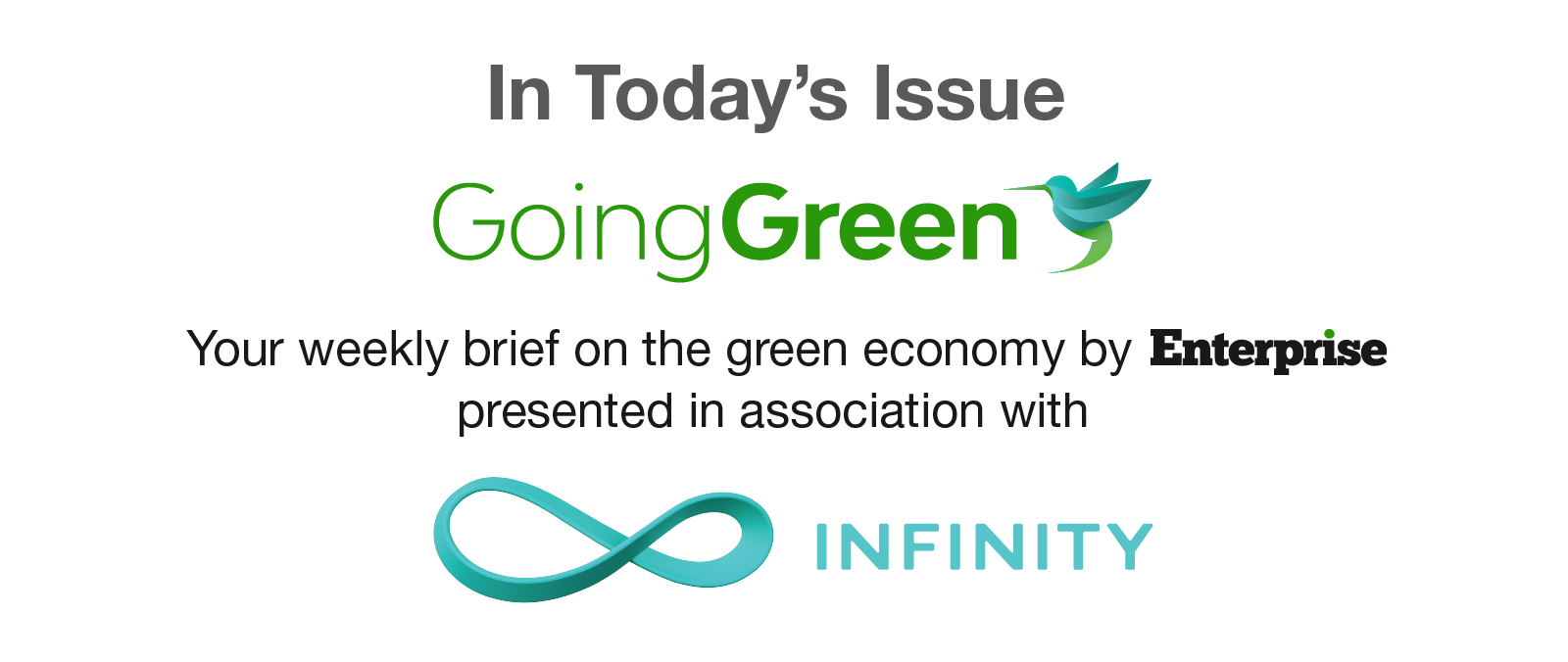 *** It's Going Green day — your weekly briefing of all things green in Egypt: Enterprise's green economy vertical focuses each Tuesday on the business of renewable energy and sustainable practices in Egypt, everything from solar and wind energy through to water, waste management, sustainable building practices and how you can make your business greener, whatever the sector.
In today's issue: Red sea coral reefs are one of our most biologically diverse and stunning natural resources — not to mention one of the most lucrative for our tourism industry. But climate change, unregulated development, and recreational overuse means that our reefs could disappear entirely by the end of this century. In this week's Going Green, we take a look at the state of Egypt's coral, and what can be done to stop it going the way of the dinosaurs.