Wednesday, 23 March 2022
THIS MORNING: EGP settles in at EGP 18.57 to the greenback + more price caps are coming
Good morning, friends, and welcome to another exceptionally heavy news day, so as we did earlier this week, let's jump straight in:
The EGP eased another 1.6% against the greenback yesterday, settling at EGP 18.57. The currency has now slid 17.7% since the devaluation on Monday. Two senior bankers we spoke with yesterday suggested the rate may have overshot somewhat, as it did after the 2016 float, with one of them saying it was encouraging that some high-value customers have begun selling FX to the bank. Consensus among international analysts prior to the float on Monday was that the EGP was 15-16% overvalued.
Savers are pouring money into the new 18% CDs launched by Banque Misr and the National Bank of Egypt in the wake of Monday's rate hike. More than EGP 50 bn has been invested in the certificates since their launch on Monday: EGP 37 bn with the NBE and EGP 14 bn with Banque Misr.
If you care about housing or infrastructure, you'll definitely want to read this morning's Hardhat (below), which takes a deep dive into what our new FX reality, rising interest rates and spiraling global commodities prices mean for builders here in Egypt. Hardhat is presented with the generous support of our friends at Orascom Construction.
PSA- It's cool outside again today, with a forecast high of 18°C in the capital city. Don't expect the mercury to move any higher tomorrow — and enjoy every last minute of it. Temps in Cairo are on track to rise to the high 30s by the end of next week and to 41°C on Saturday, 2 April (the first day of Ramdan), according to our favourite weather app.
WHAT TO WATCH FOR TODAY-
Price cap here, price cap there… The Supply Ministry is planning to announce in the coming days price caps for wheat milled by the private sector, Al Mal quotes Minister Ali El Moselhy as saying. The announcement comes as private mills — which produce 72% extraction-grade flour used to make bread and other baked goods — face difficulties in importing wheat due to the supply crunch caused by the war in Ukraine. The price at which unsubsidized flour will be sold to private bakeries will be announced once the wheat price has been set, he said.
The announcement comes after the government imposed price caps on unsubsidized baladi and fino bread in a move to tamp down on rising bread prices.
COMING UP-
Ghazl El Mahalla FC's IPO will kick off by the end of the month, Public Enterprise Minister Hisham Tawfik told Al Borsa. Bookrunner Prime Holding plans to publish the Public Subscription Notice prospectus in the coming days, allowing the retail offering to take place before the end of next week, the newspaper reported.
Refresher: Ghazl El Mahalla is selling a 67.5% stake to investors, and expects to raise EGP 135 mn. It has already attracted EGP 37 mn from institutional investors during the private placement. The transaction will mark the first time a football club is taken public in the Arab world and could pave the way for more IPOs of this sort.
CIRCLE YOUR CALENDAR-
There's no MPC meeting tomorrow: The Central Bank of Egypt has canceled (pdf) Thursday's regularly scheduled Monetary Policy Committee meeting after enacting a surprise 100 bps rate hike at a special meeting early Monday morning.
Do you need to dive deeper into e-invoicing? Lynx Strategic Business Advisors are hosting a webinar today to discuss the system. The Arabic-language gathering will take place 12:00-1:30pm with speakers from the Finance Ministry and the Tax Authority and a panel discussion including the CFOs of PepsiCo, Talabat and Unilever. You can register for the event here.
Check out our full calendar on the web for a comprehensive listing of upcoming news events, national holidays and news triggers.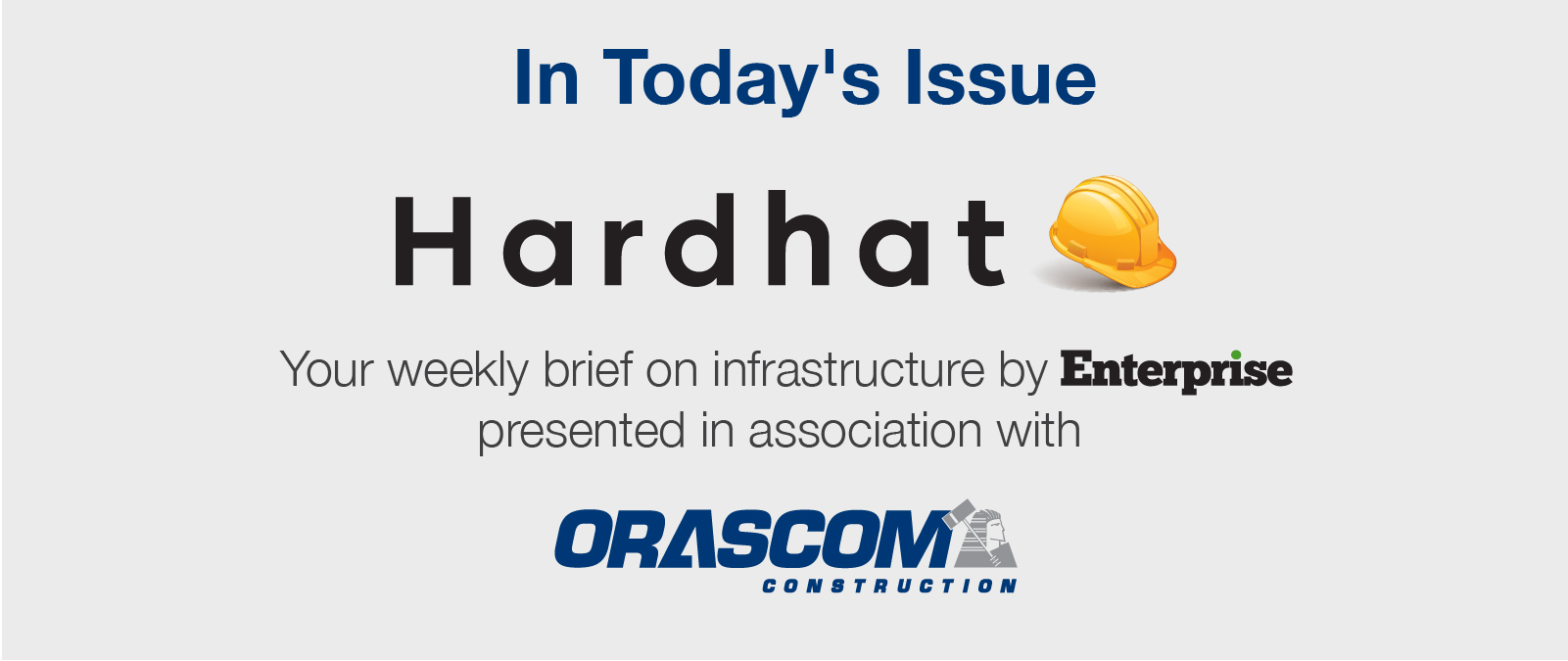 *** It's Hardhat day — your weekly briefing of all things infrastructure in Egypt: Enterprise's industry vertical focuses each Wednesday on infrastructure, covering everything from energy, water, transportation, and urban development, as well as social infrastructure such as health and education.
In today's issue: Key raw materials used in infrastructure projects have seen substantial price hikes in the last few weeks, with expenses being further driven by energy prices, freight and shipping costs. And the CBE's decisions earlier this week to hike interest rates, and let the EGP slide against the USD, have added to the pressure for infrastructure players. We ask analysts how these developments could impact Egypt's infrastructure projects, with most anticipating that large — and in particular, small — contractors will see their margins squeezed. Some also believe they could affect project deliverability, though probably not for high-impact infrastructure projects in key sectors.