Tuesday, 22 March 2022
THIS MORNING: More measures to support the EGX coming today + Ukraine war is putting pressure on emerging debt
Good morning, wonderful people, and welcome to a new reality. We've been saying for some weeks now that the Madbouly government has been deft in its management of the fallout from Russia's war in Ukraine, but policymakers took it to 11 yesterday: The Central Bank of Egypt announced a surprise interest rate hike, let the EGP slip against the greenback, and canceled Thursday's interest rate meeting. Cabinet then came in with the announcement of an EGP 130 bn stimulus plan and news that the Sovereign Fund of Egypt has lined up some USD 2 bn in fresh investment.
Oh, and more EGX incentives are expected to be announced today, cabinet spokesperson Nader Saad told Kelma Akhira's Lamees El Hadidi last night (watch, runtime 3:04).
We went deep on the interest rate and FX decisions in yesterday's EnterprisePM. We have a recap on that — and then chapter and verse on fresh investments and price caps on unsubsidized bread — in this morning's news well, below.
Have fun re-working your business (and personal) 2022 budgets today, ladies and gentlemen.
MARKET WATCH-
The war in Ukraine is taking its toll on EM bonds: As worries mount over Russia and Belarus' ability to make interest payments on their bonds, outflows from emerging markets have been increasing, reaching USD 14.3 bn since the beginning of the year, Bloomberg reports citing Bank of America and EPFR Global data. USD-denominated EM debt was not safe, with the amount of distressed bonds being traded reaching USD 500 bn — and that's with yields being up 1000 bps over US treasury bonds. This comes as the cost of insuring against default in emerging markets has hit the highest level since May 2020.
Who's on the chopping block? Some 14 emerging markets were identified as being most at risk of outflows and have seen yields on their bonds skyrocket. These included Belarus — whose bonds overtook those of Lebanon as the most distressed — along with Ukraine and ex-Soviet bloc member Tajikistan. Notable distressed EMs who are not directly connected to the conflict include Pakistan, Ethiopia and Tunisia.
Egypt is not on the bad list. We have for some time now boasted one of the highest inflation-adjusted interest rates in the world and have bucked the general trends that other EMs have seen over the years. Yesterday's move by the Central Bank of Egypt will substantially shore up Egypt's attractiveness.
Some investors are getting edgy about the long-term attractiveness of EM, with the Wall Street Journal running stats on how EM debt and equities have underperformed their developed markets counterparts over the past 10 years (including this horrible one obviously). "The call on emerging markets outperforming has been disappointing," said Hayley Tran, co-head of equity research at Meketa Investment Group told the newspaper.
SMART POLICY- The SEC wants companies to disclose emissions: Proposals put forward by the US securities regulator yesterday would force hundreds of companies to disclose their greenhouse gas emissions and climate-related risks. The long-awaited rules would require companies to detail both direct and indirect emissions, as well as emissions generated by partners and suppliers. Investors have increasingly been requesting information on how climate change risks will likely affect businesses, prompting the regulator to take action, said SEC chair Gary Gensler.
CIRCLE YOUR CALENDAR-
There's no MPC meeting this Thursday: The Central Bank of Egypt has canceled (pdf) Thursday's regularly scheduled Monetary Policy Committee meeting after enacting a surprise 100 bps rate hike at a special meeting early yesterday morning.
Do you need to dive deeper into e-invoicing? Lynx Strategy Business Advisors are hosting a webinar on Wednesday, 23 March to discuss the system. The Arabic-language gathering will take place 12:00-1:30pm with speakers from the Finance Ministry and the Tax Authority and a panel discussion including the CFOs of PepsiCo, Talabat and Unilever. You can register for the event here.
Check out our full calendar on the web for a comprehensive listing of upcoming news events, national holidays and news triggers.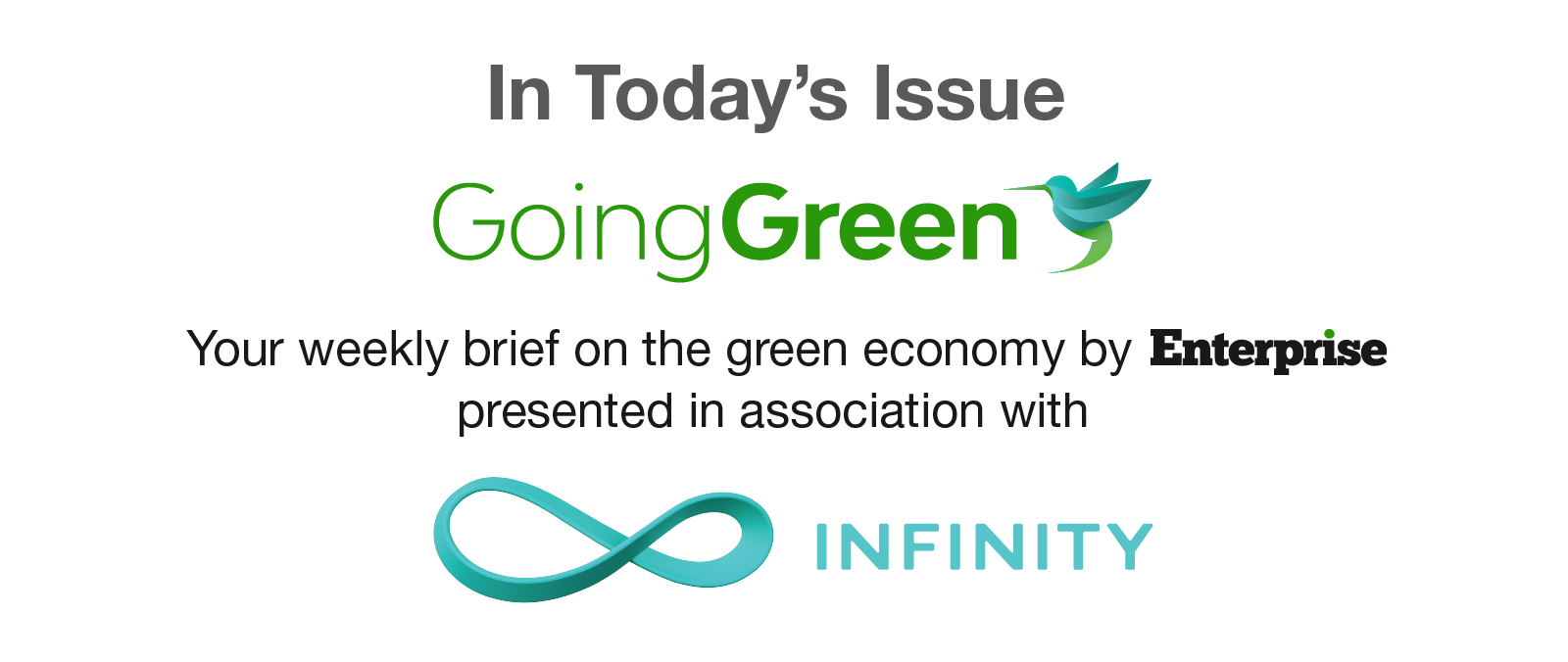 *** It's Going Green day — your weekly briefing of all things green in Egypt: Enterprise's green economy vertical focuses each Tuesday on the business of renewable energy and sustainable practices in Egypt, everything from solar and wind energy through to water, waste management, sustainable building practices and how you can make your business greener, whatever the sector.
In today's issue: Coastal erosion is a major issue for Egypt, one that could cost us USD bns and wipe out half our beaches this century. A recently-published World Bank report looks at just how acute the problem is, how it's been put on fast-forward by climate change and heavy development, and how we need to put stronger mitigation measures in place to reduce damage from it.