Tuesday, 15 March 2022
THIS MORNING: IMF loan? "Not yet."; Suez Canal ends toll discounts for LNG ships; It's Fed day.
Good morning, friends, and happy hump day. We have a particularly packed issue this morning, so let's jump right in:
We are "not yet" in talks with the International Monetary Fund (IMF) over a fresh loan, Planning Minister Hala El Said told Reuters yesterday. Her statements come a few days after IMF boss Kristalina Georgieva said that the global lender is talking with the government on how to mitigate the impact of surging global food prices on vulnerable people and businesses. She did not make clear whether the IMF could offer further financial support to Egypt and didn't elaborate on the measures it is currently discussing with the government.
Any new loan from the IMF would be our third in six years, after we secured a USD 12 bn facility in 2016 tied to much-needed economic reforms amid the EGP flotation, followed by another USD 8 bn to support the economy through the pandemic.
STILL- The Finance Ministry is currently working on an emergency plan to handle the country's rising import bill on the orders of President Abdel Fattah El Sisi, according to a cabinet statement out yesterday. The interior and supply ministries have been tasked with ensuring the availability of items, as well as taking legal action against sellers that "try to exploit the crisis to raise prices in an unjustified way," the statement said.
El Sisi has told the government to offer incentives to farmers to ramp up wheat production, the statement said, adding that specific details on the measures will be announced soon. We have chapter and verse on the government's plan to increase its local wheat purchase in our commodities section below.
AND- Contractors are putting their heads together on raw materials price hikes: The Egyptian Federation of Construction and Building Contractors will hold an "urgent" meeting today to discuss "unjustified rises" in the local price of steel, cement, and other materials, according to Al Mal. One union member was quoted as saying that contractors have been struggling with shortages and high prices in the steel market in recent days, potentially jeopardizing project schedules.
Is an export ban in the works? Figures in the metals industry have called on the government to ban the export of all metals for one year in response to rising prices. The Trade Ministry last week banned the export of key foods, including wheat, flour, oils and corn, for three months.
---
SLEEPER STORY of the week: Everything from iPhones to to cars could be in shorter supply with China's Shenzhen now in full covid-19 lockdown thanks to China's zero-covid policy. The city is a major global manufacturing center, as Fortune says; the lockdown sent Chinese shares into a tailspin yesterday, as we note in Planet Finance, below.
Speaking of Apple: Key supplier Foxconn could be looking to open a USD 9 bn factory in Saudi Arabia to "make microchips, electric-vehicle components and other electronics like displays," the Wall Street Journal writes in an exclusive. How KSA will find the low-cost labor needed to make that economical is anyone's guess.
HOT TUB TIME MACHINE to 2021- Another Evergreen ship has run aground, this time near Baltimore on the East Coast of the United States. Bloomberg has the story of the Ever Forward.
SIGN OF THE TIMES- Men's suits and coal: These were two of the items removed from the UK's inflation basket of goods by the country's statistics agency yesterday, as the movement toward WFH makes formal workplace attire less important and the UK government gets ready to ban coal for domestic heating next year. What's in? Antibacterial surface wipes and veggie sausages.
PSA- We have 18 days left until the start of Ramadan. If you're in Cairo, you'll have until 4:16am CLT to finish sohour before the start of the fast. Maghrib prayers are at 6:14pm on the first day. On the final day of the holy month, you'll be looking at 3:37am as the cut-off for sohour and will break your fast at 6:32pm.
WHAT'S HAPPENING TODAY-
LNG carriers will pay the full rate to transit the Suez Canal starting today, the Suez Canal Authority (SCA) announced yesterday. SCA chief Osama Rabie said in a televised interview last night that the move came amid rising demand for natural gas (watch, runtime: 5:57). Vessels transporting natural gas had enjoyed a 25% reduction in transit fees, a figure that was cut to 15% last October amid rising natural gas prices.
The move will further increase Suez Canal revenues, which hit a record high last year, and come as public finances face pressure from rising international commodity prices and the prospect of slumping tourism receipts thanks to the war in Ukraine. The lifting of the discounted rate will bring in around USD 20-22 mn of monthly revenues, Rabie said.
SOUND SMART- The SCA has been phasing out other pandemic-era price breaks in recent months. It hiked transit tolls by 6% for most ships at the start of February, fueling a 15% y-o-y rise in revenues during the month.
It's Fed day: The Federal Reserve will start a two-day meeting to review interest rates today and is expected to kick off its long-signposted tightening cycle with a 25-bps hike. Look for that announcement tomorrow evening, Cairo time. The market previously anticipated the central bank to go bigger and raise interest rates by 50 bps, but now expects the uncertainties triggered by the conflict in Ukraine to have changed its calculations. The Central Bank of Egypt will hold its next monetary policy meeting on Thursday, 24 March.
The Export Smart conference will take place today at the Royal Maxim Palace Kempinski.
THIS WEEK-
Members of the public will be able to take a stroll along the Ahl Masr promenade for the first time on Friday when the government opens the first, 1.8-km section running between Imbaba Bridge and the 15 May bridge. The two-level walkway will house restaurants, cafes and shops, as well as a theater and three parking lots.
CIRCLE YOUR CALENDAR-
Green energy forum: The German Arab Chamber of Industry and Commerce is hosting the Egyptian German Green Energy Forum next Tuesday, 22 March. The event runs 5:30-9pm CLT at the InterContinental Cairo Semiramis.
ITIDA's Technology Innovation and Entrepreneurship Center is organizing its first "metaverse hackathon," according to a press release (pdf). The challenge bagan on 15 February and will run until 15 June.
Check out our full calendar on the web for a comprehensive listing of upcoming news events, national holidays and news triggers.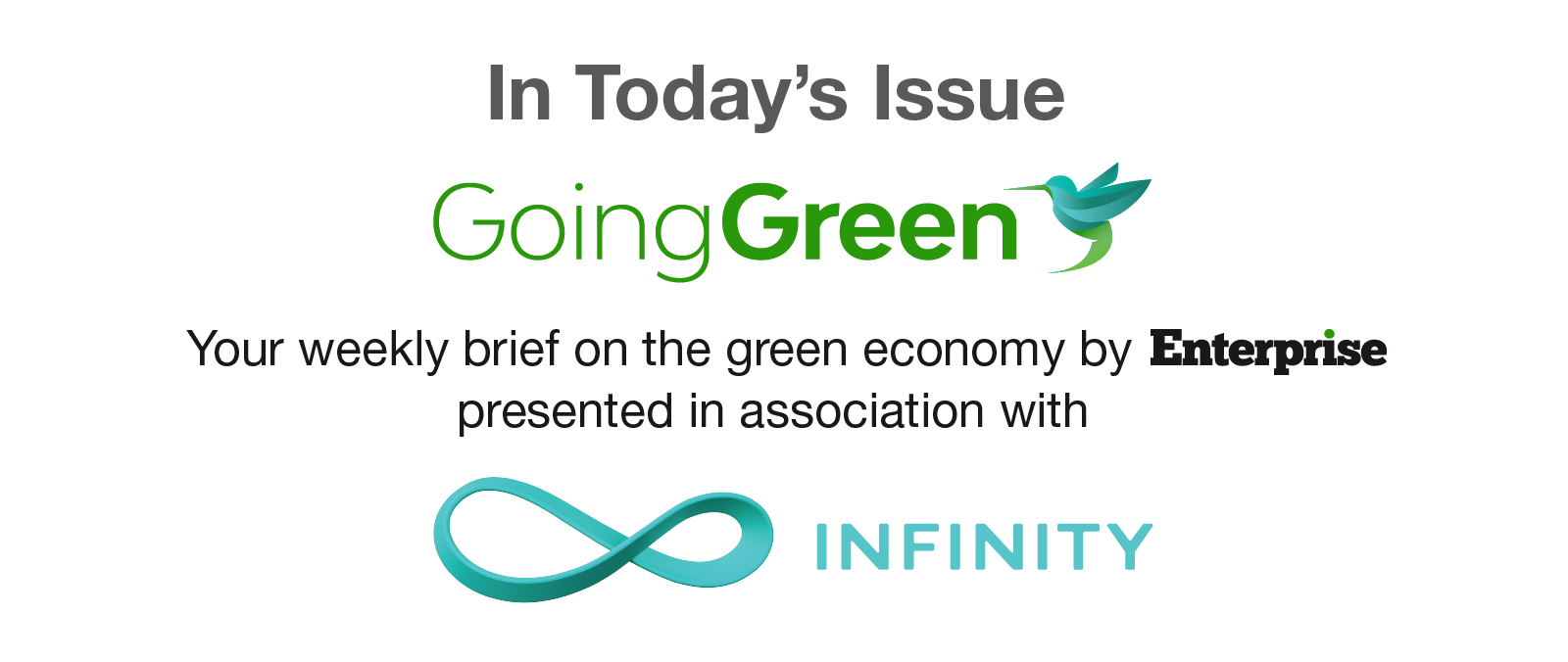 *** It's Going Green day — your weekly briefing of all things green in Egypt: Enterprise's green economy vertical focuses each Tuesday on the business of renewable energy and sustainable practices in Egypt, everything from solar and wind energy through to water, waste management, sustainable building practices and how you can make your business greener, whatever the sector.
In today's issue: Egypt has the highest levels of marine-plastic waste pollution in the region, according to a newly-released World Bank report. In this week's issue of Going Green, we look at how the cheap production of single-use plastics and a less-than-ideal waste management system have contributed to a whole lot of plastic ending up in our water — and what we can do to clean up our act.