Tuesday, 11 January 2022
THIS MORNING: Egypt's Afcon 2021 journey begins tonight; Fed vice chair resigns amid scandal
Good morning, friends, and happy hump day. Two themes stand out in a very busy issue this morning: The crazy progress we've made building out green energy infrastructure in the past decade (see Coffee with… and Going Green, below) and continued strong interest in retail (where the sports segment is about to see high-energy UAE competitor GMG invest here).
EARTHQUAKE WATCH: A magnitude 6.4 earthquake off the coast of Cyprus in the early hours of this morning was felt in Egypt, with some of us residing in the People's Republic of Maadi noticing a slight tremor soon after 3am. We weren't the only ones: Hundreds of people in Egypt have taken to social media to report feeling the shake. No damage has been reported in Egypt or Cyprus.
WHAT'S HAPPENING TODAY-
Egypt kicks off its Afcon 2021 campaign today, meeting Nigeria in the opening game of Group D at 6pm. The other tie in the group will see Sudan play Guinea-Bissau at 9pm.
It's day two of the World Youth Forum in Sharm El Sheikh, which got underway yesterday. You can check out the full agenda for the forum here (pdf). President Abdel Fattah El Sisi met with Lebanese Prime Minister Najib Mikati yesterday on the sidelines of the forum, according to an Ittihadiya statement.
Chinese ride-sharing app DiDi started operating in Cairo yesterday, a few months after it entered Egypt with its launch in Alexandria.
CIRCLE YOUR CALENDAR-
PSA- Calling seed-stage fintech startups: You have until Tuesday, 15 February to apply to Orange Ventures' seed challenge for a shot at EUR 500k. To qualify you need to have a seed-stage fintech business that has raised less than EUR 1 mn so far. You can apply here.
Abu Dhabi Sustainability Week looks ahead to COP27: The UAE will host heads of state, business leaders and policymakers at Abu Dhabi Sustainability Week (ADSW) from 15-19 January. ADSW will see 45k attendees from 175 countries meet to discuss climate action. Expectations for the UN's COP27 summit in Sharm El-Sheikh in November will likely be high on the agenda. COP28 is set to be hosted by the UAE in 2023.
South Korean President Moon Jae-in is due in town from 20-21 January on an official visit, during which he will meet President Abdel Fattah El Sisi. Bilateral ties and how to deepen cooperation on environmentally-friendly businesses are high on the agenda, according to Youm7 and the Korean press. Egypt is the last leg of a Middle East tour that will also take Moon to the UAE and Saudi Arabia.
Check out our full calendar on the web for a comprehensive listing of upcoming news events, national holidays and news triggers.
THE BIG STORY ABROAD- Federal Reserve vice chair Richard Clarida will step down two weeks early amid questions about his trading activity during the early days of the pandemic. Clarida's four-year stint was supposed to wrap at the end of the month but the central bank announced yesterday he will resign on Friday.
The news is getting the headline treatment in the global business press, from the Financial Times to CNBC and the Wall Street Journal.
And now back to the Fed's regularly scheduled programming: Fed head Jay Powell will go before the Senate's banking committee today in a hearing to confirm his nomination by President Joe Biden for a second four-year term at the helm. Fed governor Lael Brainard's confirmation hearing to replace Clarida as vice-chair is set for Thursday.
The Fed is still teasing coming rate hikes: The central bank will "use the tools" at its disposal to "prevent higher inflation from becoming entrenched," Powell will say in prepared remarks at today's hearing, indicating the bank's readiness to hike interest rates this year.
A changing of the guard is also underway at the IMF: UC-Berkeley economist Pierre-Olivier Gourinch will be the IMF's new chief economist, replacing Gita Gopinath, the fund announced in a statement yesterday. Gopinath will become the fund's first deputy managing director.
The progress (or lack thereof) in yesterday's talks between US and Russia is featuring heavily on the global front pages this morning. Talks aimed at calming tensions over Ukraine didn't get very far yesterday after the US indicated that Moscow's key demand — preventing Ukraine from entering Nato — is not up for discussion. The story is getting prominent treatment in the Washington Post, Reuters and the AP.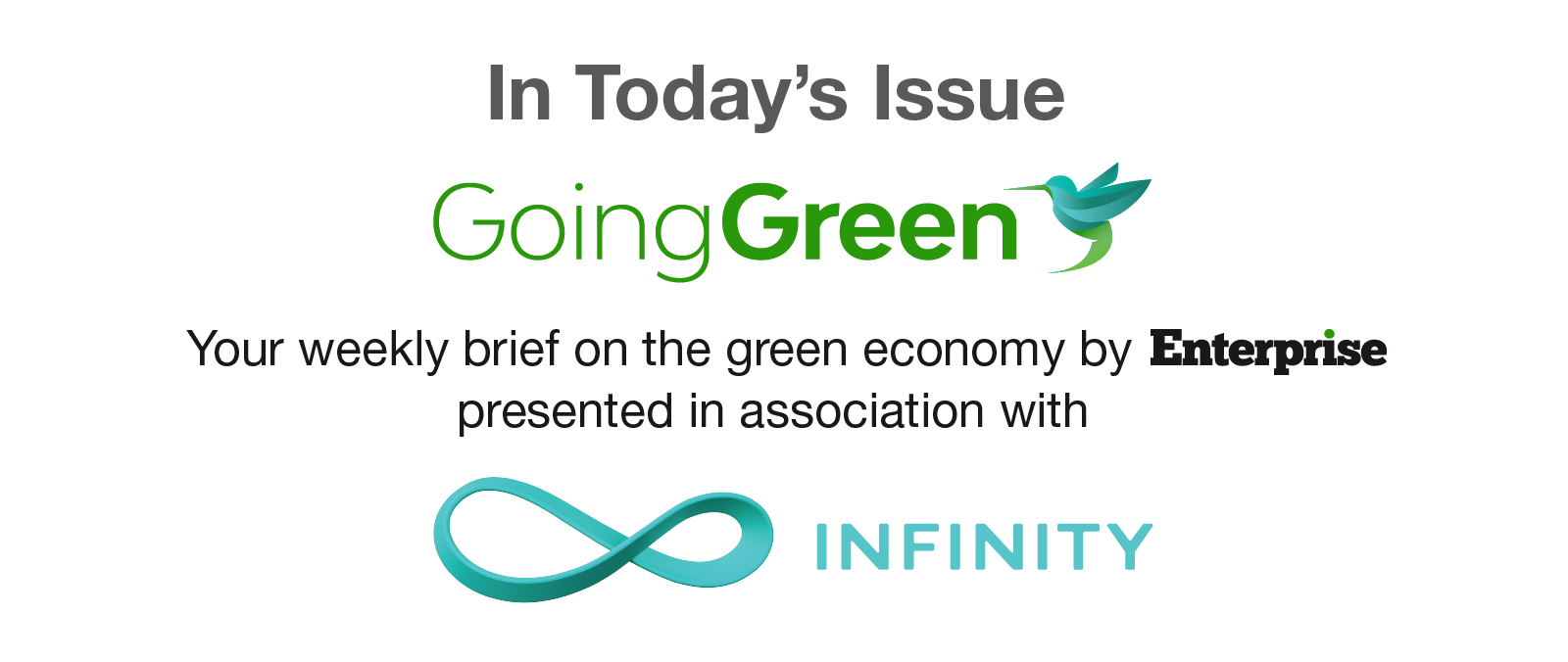 *** It's Going Green day — your weekly briefing of all things green in Egypt: Enterprise's green economy vertical focuses each Tuesday on the business of renewable energy and sustainable practices in Egypt, everything from solar and wind energy through to water, waste management, sustainable building practices and how you can make your business greener, whatever the sector.
In today's issue: Over the next five years, the International Energy Agency expects countries in the MENA region to more than double their renewable energy production, with an eye on building a post-hydrocarbon future. But even as the regional growth in renewables — led by Egypt and others — gains momentum, MENA continues to lag behind other parts of the world that are pushing forwards with that shift at a faster pace.