Tuesday, 4 January 2022
THIS MORNING: It's PMI day; Unified Budget Act, fintech law up for final House votes today; OPEC+ meeting; Theranos' Holmes found guilty of fraud.
Good morning, wonderful people, and welcome to the first Tuesday of what we expect will be a holiday-shortened week ahead of Coptic Christmas. We hope you're making plans to enjoy the long weekend — you've got this and 27 January to which to look forward before a holiday drought that will stretch until near the end of Ramadan in April.
THANK YOU to all of you who participated in our 2022 Reader Poll. It closed at midnight. We'll have the results for you all next week and will announce the names of eight readers who we'll be inviting to breakfast with us once this whole omicron thing dies down a bit. A dozen other participants will be getting nice Enterprise mugs.
PSA #1 – Employees are now paying 15% more towards social ins.: Public and private sector workers are now contributing a minimum of EGP 1.4k and a maximum of EGP 9.4k from their gross salaries towards social ins. as of 1 January, up 15% from last year, according to a statement from the National Social Ins. Authority. The hike comes in line with a plan laid out in the 2019 Pension Act that will see minimum and maximum contributions increase by 15% annually until 2027.
The hike will see pensioners getting a bit more in their pockets each month, the statement said. Payouts to retirees and other beneficiaries rose on 1 January to a minimum of EGP 910 and a maximum of EGP 7.5k.
PSA #2- This Thursday, 6 January is off for banks and the public sector in observance of Coptic Christmas, which falls on Friday. We're still waiting on confirmation from the EGX and the Manpower Ministry that the stock market will be closed and the private sector will be off on that day, but we're optimistic: If banks are closed, the stock market cannot trade.
WHAT'S HAPPENING TODAY-
It's PMI day: Purchasing managers' index figures for December for Egypt, Saudi Arabia, and Qatar will be released at 6:15am CLT today — you an find them all here when they're out. Egypt's non-oil business activity has remained in contraction territory for each of the past 12 months, as inflation and supply chain bottlenecks continued to weigh on private sector firms. Last month, output fell for the third consecutive month, as output price inflation rose at the second-fastest pace since mid-2018. Figures for the UAE will be released tomorrow.
Watch that inflation: Improvement in activity could remain muted over the next several months as inflation is expected to suppress output, according to purchasing managers surveyed in November's report.
This is why next week's inflation figure is crucial: Inflation figures for December will be released on Monday, 10 January. Annual urban inflation slowed for the second month running in November and dipped to its lowest since July as pressure on food prices continued to ease, but some analysts have flagged a potential acceleration in inflation figures. What's to blame? Persistent global inflation, a potential scale-back of food subsidies, potential electricity price increases, and a rise in demand following higher employment rates.
On the legislative agenda today: The House of Representatives is back in session today and is scheduled to hold final votes on:
The fintech act: The bill would, if passed, govern the use of fintech by non-banking financial services providers, as well as put the Financial Regulatory Authority in charge of overseeing the fintech space in general.
Unified budget act: The legislation would require the government to be more transparent in how it plans public finances, forcing it to present an annual medium-term budgetary and fiscal strategy to the House and set spending limits for each ministry.
OPEC+ is meeting today to decide whether to go ahead with plans to add another 400k barrels per day to the market in February. The cartel agreed in December to continue ramping up oil production despite concerns that omicron could dent demand. It will likely stick to its planned monthly production increases at this week's meeting, delegates told Bloomberg yesterday — especially after OPEC+ analysts lowered estimates for the first-quarter surplus at Monday's preliminary meeting yesterday.
OPEC has appointed a new secretary-general: Kuwait's Haitham Al Ghais has been chosen by OPEC members to replace incumbent Mohammad Barkindo of Nigeria as the organization's secretary-general this summer, it announced yesterday following a separate meeting. Barkindo, who has held the position since 2016, will make way for Al Ghais at the end of July.
Two Egyptian delegations are separately heading to Gaza and Tel Aviv to push for a truce between the two sides, Al Arabiya reports, citing unnamed sources. Egypt is pushing the Israeli military to call off airstrikes and Palestinians to stop firing rockets. Tension between the two sides rose after Palestinian forces fired rockets into the Mediterranean Sea off the Israeli coast, prompting Israel to carry out airstrikes in Gaza.
THE BIG STORIES ABROAD- Theranos founder Elizabeth Holmes has been found guilty of defrauding investors. A US jury has found Holmes guilty on four of the 11 counts of conspiracy and wire fraud connected with her blood-testing Silicon Valley startup Theranos. The 37-year-old former CEO, who modeled herself on Apple's Steve Jobs as she rose to fame, was acquitted on four counts of defrauding patients, while the jury did not deliver a verdict on three counts relating to individual investors. Prosecutors accused Holmes of misleading investors and patients over the accuracy of her firm's blood-testing technology, which she claimed could perform dozens of tests using exceptionally small quantities of blood. Holmes will likely appeal the verdict, but if it stands, she faces up to 20 years in prison. The story is everywhere from the AP and Reuters to Bloomberg, the FT, WSJ, NYT and the Guardian.
Apple has become the first company ever to achieve a USD 3 tn market cap after yesterday hitting a record intraday high of USD 182.88 per share. The company's stock ended the session up 2.5% at USD 182.01, giving the company a closing market cap of USD 2.99 tn. Apple became the first company to reach a USD 1 tn market cap in August 2018 and hit USD 2 tn in 2020. The story is everywhere in the business press from Reuters to the FT, Bloomberg and CNBC.
CIRCLE YOUR CALENDAR-
Key news triggers to keep your eye on:
Foreign reserves: December's foreign reserves figures will be announced before the week is out.
Interest rates: Further afield, the Central Bank of Egypt (CBE) will hold its first policy meeting of 2022 on Thursday, 3 February.
The 2021 Africa Cup of Nations gets underway in Cameroon next Sunday, 9 January. The championship will run until Sunday, 6 February.
The World Youth Forum kicks off in Sharm El Sheikh next Monday, 10 January and runs until Thursday, 13 January.
Check out our full calendar on the web for a comprehensive listing of upcoming news events, national holidays and news triggers.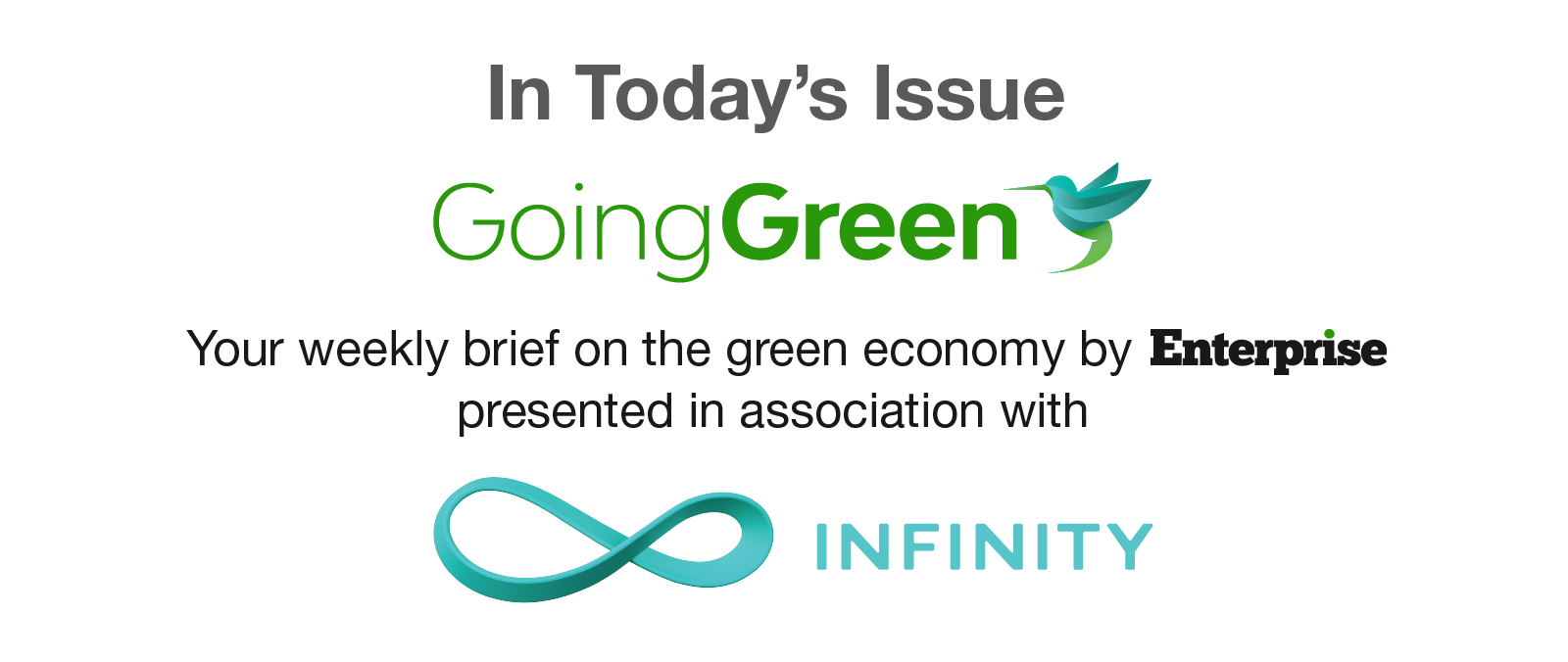 *** It's Going Green day — your weekly briefing of all things green in Egypt: Enterprise's green economy vertical focuses each Tuesday on the business of renewable energy and sustainable practices in Egypt, everything from solar and wind energy through to water, waste management, sustainable building practices and how you can make your business greener, whatever the sector.
In today's issue: The green economy will be a major focus for Egypt in 2022, with all eyes on COP27, coming up in Sharm El Sheikh in November. The big question: What should we expect from the climate summit itself and in the lead-up to the event? Officials say it's a chance for Egypt and other EMs to secure large-scale climate financing and will be the springboard for new project launches — potentially in areas like carbon capture, desalination and green hydrogen. But COP27 will also put Egypt's targets and strategies for emissions reduction and upping the use of renewables under the microscope. And some renewable energy players are hoping it will spur regulatory changes to bolster their industries, which are set to feel continued pressure from high imported material costs.