Tuesday, 21 December 2021
Behind the scenes of I Love Lucy + check out the Silsilah Dance Program + forget about passion at work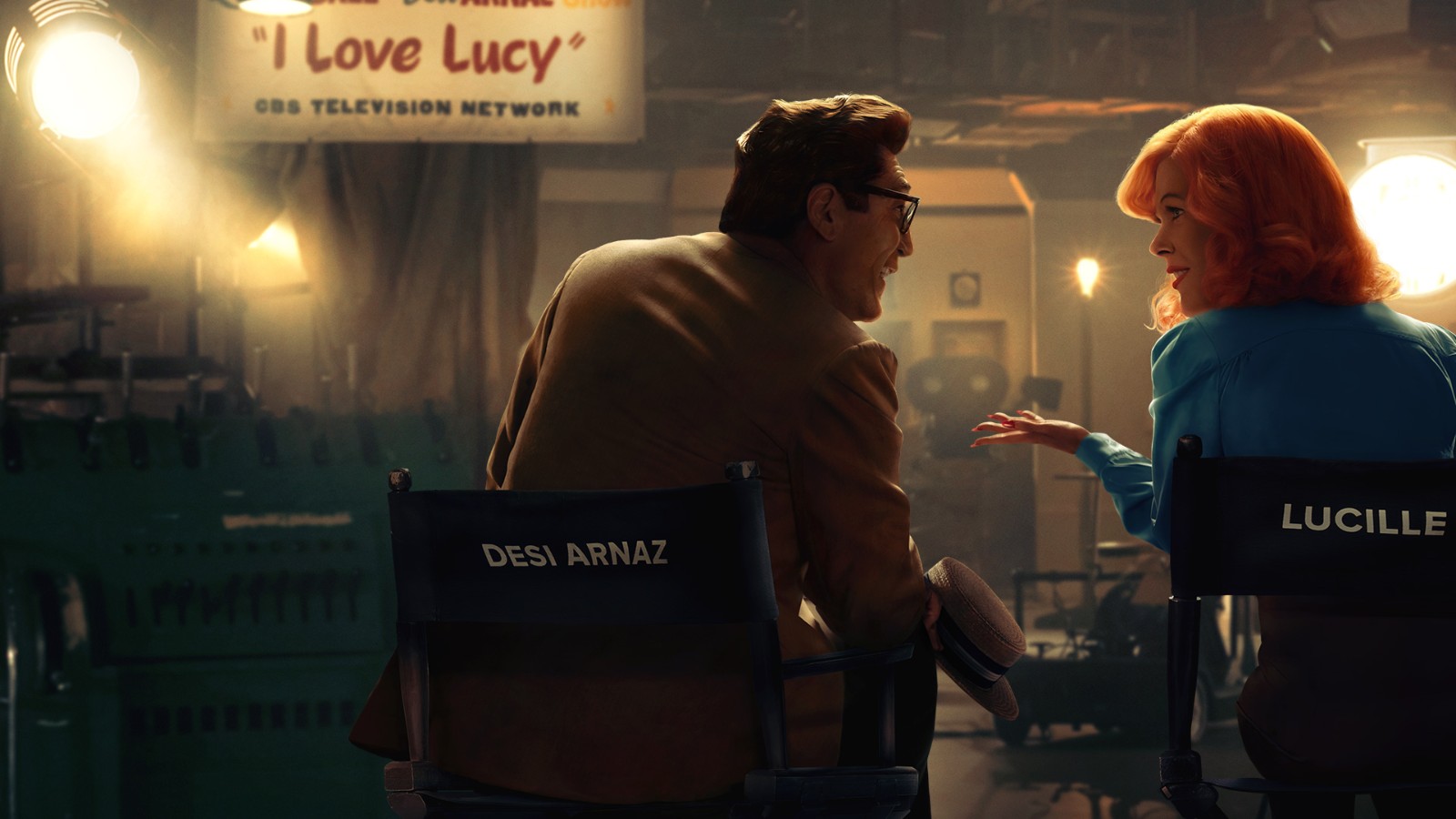 📺 ON THE TUBE TONIGHT-
(all times CLT)
A new Amazon Original film takes us behind the scenes of iconic sitcom I Love Lucy: Fans of the 1950s TV series probably already know that on-screen couple Lucille Ball and Desi Arnaz were also married IRL. Written and directed by Aaron Sorkin, newly released film Being the Ricardos delves into all the drama taking place in the pair's personal and professional partnership. Nicole Kidman and Javier Bardem take on the roles of the duo in a witty, strong performance that highlights the serious side of the comedy couple, exploring the cracks in their marriage and the influence of politics on their careers. Sorkin also probes the political drama going on in the writers' room, particularly about how to address Ball and Arnaz's interracial relationship, which was revolutionary to see on TV at the time. The Guardian and NPR are both out with middling reviews that agree that Kidman and Bardem's performances carry the film, though they warn that given its dense dialogue and the artistic license it takes with history, Being the Ricardos is more likely to satisfy Sorkin diehards than fans of the original sitcom.
⚽ La Liga is back tonight: In tonight's big match, Sevilla host Barcelona at 10:30pm. Sevilla are currently in second place in La Liga, and will need a victory if they are to keep pace with leaders Real Madrid who are six points clear having played a game extra. In eighth place, Barca will be hoping to have already reached the nadir of their season, and are looking to make it two victories in two to bring them back into Champions League contention. In the evening's other game, Villarreal face Deportivo Alaves at 8pm.
As is Serie A: Juventus, who has fallen to seventh place in the Italian league, should have a relatively easy night as they host 19th-placed Cagliari at 10:15pm. At the same time, Genoa plays against Atalanta, and the victory brings the latter closer to the top and temporarily reduces the difference with Inter.
In the UK: The quarter-finals of the League Cup get underway with Arsenal hosting Sunderland at 9:45pm. The League One side are the last remaining non-Premier League team in the competition. The other quarter-final ties will be played tomorrow.
And in the Egyptian Premier League: Smouha and Ismaily are currently on the field as we dispatch, with the score still at 0-0. Meanwhile, Zamalek goes out to face Mokawloon El Arab at 8pm, and before that, Pyramids plays against El Gaish at 5:30pm.
🍗 EAT THIS TONIGHT-
Chicken everything, from donuts to sushi: Is it possible to love something too much? Heliopolis restaurant The BoGo's is on a quest to find out. They love chicken with an intensity that has compelled them to incorporate it in dishes where we've never seen it before (and for some of us, honestly never hoped to). Their chicken sushi is an innovation that combines fried chicken, smoked beef, and American cheese in a fried sushi roll. The chicken donut, meanwhile, comes topped with melted cheese and BoGo's special sauce (you can order it on its own or in a sandwich, proving the theory that having more choices does not guarantee better outcomes). But not everything is weird on the menu: more recognizable offerings include the chicken and beef burgers (go for the cracker or the machete), sausages, and main dishes including the steak burger, country fried chicken, and chicken lemon dill. BoGo's also serves salads of varying nutritional value, from tuna to buffalo chicken. You can find them at Meraki Mall in Heliopolis.
🎤 OUT AND ABOUT-
(all times CLT)
The sixth edition of contemporary dance series Silsilah Dance Program will take place tonight at Rawabet Art Space at 8pm. Titled Tentative 1, the show will feature 16 dancers who come together in "organized randomness". The program is funded by the European Union in collaboration with the EU National Institutes for Culture, the French Institutes in Paris and Egypt, and Goethe Institute Alexandria.
You can now book your Christmas Eve dinner at Maadi boutique hotel Villa Belle Époque, which will take place from 7pm and feature live entertainment.
💡 UNDER THE LAMPLIGHT-
Should we leave behind the idea that we have to be passionate about our jobs? Passion-seeking in employment is a mantra we've all heard time and time again, but in Erin Cech's The Trouble with Passion, she argues that there might be more issues with the concept than just that it's often hard to obtain. The "passion principle," Cech says, "helps culturally legitimize and reproduce an exploited, overworked white-collar labor force and broadly serves to reinforce class, race, and gender segregation and inequality." The sociologist uses interviews, surveys, and experimental data to show that the passion principle is deceptive and helps to undermine the promise of college as a tool for social and economic mobility, penalizing first-generation and working-class young adults. In the workforce, employers covet passion among their staff, but also use it to justify overwork and create precarious employment situations. Cech explores how we can redefine the concept of passion at work and what is seen as a "good job."