Sunday, 19 December 2021
THIS MORNING: Take our annual Enterprise Reader Poll for the chance to have breakfast with us in 2022. Plus: Omicron has landed in Egypt and another storm is coming.
Good morning, friends. Want to have breakfast with us in 2022? Go take our annual Enterprise Reader Poll. It won't take more than a couple of minutes of your time. We'll be inviting eight readers who take the poll to have breakfast with us early in the new year (covid restrictions permitting and all that), and another dozen of you will get spiffy Enterprise mugs to help you mainline your morning java.
And with that, let's get this second-to-last week of 2021 on the road.
HAPPENING TODAY-
PSA #1- Property owners have until Friday, 31 December to pay the second installment of their annual real estate taxes without incurring a late fee, Tax Authority boss Anwar Fawzy said in a statement yesterday. The first installment was due between 1 January and 30 June. Homeowners whose primary residence is valued at less than EGP 2 mn are exempt from paying the tax, Fawzy noted.
PSA #2- Sandstorms + rainfall to hit most parts of Egypt: Parts of Greater Cairo, northern Upper Egypt, the Suez Canal region, and the Delta are going to be hit by gusting winds today and tomorrow that could develop into sandstorms, the national weather service predicts. Look for the mercury to plunge in tandem. Showers could begin later tonight and continue Monday and into Tuesday, the Egyptian Meteorological Authority's Iman Shaker told Kelma Akhira's Lamees El Hadidi (watch, runtime: 5:06).
Our favourite weather app concurs and is calling for rain starting tonight in the capital city. Look for the mercury to peak at 18°C today and 15°C tomorrow.
School's out in four governorates: Alexandria, Matrouh, Kafr El Sheikh and Beheira have suspended classes for public and private schools in the expectation of "moderate to heavy" rains, as well as bouts of dust storms. Matrouh and Beheira suspended classes today, while Alexandria went ahead and canceled classes for today and tomorrow, Alexandria Governor Mohamed El Sherif told El Hekaya's Amr Adib (watch, runtime: 8:07).
A potential overhaul of Alexandria's drainage system? El Sherif is scheduled to meet Housing Minister Assem El Gazzar and Local Development Minister Mahmoud Shaarawi in a couple of days to discuss a plan to develop and reform Alexandria's drainage system in several phases, he told Adib. A similar proposal was made by Alexandria University back in 2016 to build a new drainage network to collect, store, and recycle rainwater, but no steps have been taken since then.
THE BIG STORY ABROAD- It's feeling kind of apocalyptic out there this morning — in a covid-19 way as the Omicron variant spreads globally. The bug, which landed in Egypt this weekend, has led the Netherlands to order bars, restaurants, cinemas, gyms and many shops to close until mid-January (Financial Times | CNBC). The Dutch are the first in the EU to go to that length this time 'round. Offices are canceling holiday parties (New York Times | Wall Street Journal | Axios). US President Joe Biden is going to issue a "stark warning" on vaccinations (Bloomberg), while Fortune notes that Omicron has "blindsided" the world and Canada is starting to reimpose restrictions (Globe & Mail).
The TRY hit fresh lows (again) on Friday, closing at 16.41 to the USD, after plunging to record 15.65 to the USD immediately following the Turkish central bank's announcement that it would cut interest rates for the fourth consecutive month. The TRY's downward spiral, which has seen it shed half its value since the start of the year, caused trading to be temporarily suspended on the Istanbul bourse on Friday after its main index crashed 5%, the Financial Times reports.
Annual inflation now stands at 21% in Turkey, leading President Recep Tayyip Erdogan to announce a 50% hike in the minimum wage in an attempt to cushion the blow to workers (and his poll ratings). Erdogan has repeatedly refused to raise rates, the result of his theory that high borrowing costs stoke inflation — a belief that the Wall Street Journal succinctly describes as "the opposite of what economies around the world have experienced through history."
IN MEMORIAM- Emirati b'naire Majid Al Futtaim passed away on Friday. Al Futtaim, who was in his 80s, is the founder of his namesake conglomerate Majid Al Futtaim Group and is known for overseeing the development of Dubai from the 1960s. The National was out with an obituary.
Egypt walked away from the Arab Cup in fourth place after losing 5-4 following a penalty shoot-out in its consolation game against Qatar.
Algeria took home the trophy for the first time in its history after beating Tunisia 2-0, with two strikes in overtime sealing the historic victory.
MORNING MUST READ-
Investing might never be the same, or so says Bloomberg, which takes us on a journey of the wild and wonderful changes that 2021 — a year that catapulted NFTs to the spotlight and made crypto trendy rather than just the domain of underworldly internet geeks — has brought to investing. Kicking off with meme-stock traders plying the Internet for the next big thing — which in early 2021 was Gamestop — to the birth of new virtual communities during lockdown and a growing fascination with crypto and NFTs, the column looks at all the ways that managing your monies has changed this year. And that's not to say that investing the old-fashioned way hasn't been profitable: The S&P 500 index fund grew by 25% this year. In the meantime, crypto exchanges like Coinbase have more than doubled their user base in just under two years.
Not sure what an NFT is? We've got your back.
CIRCLE YOUR CALENDAR-
Swvl and Magalix are holding a virtual fireside chat titled Stories of Women in the Tech Field on Tuesday 21 December, at 7pm. Connect to the event here.
Check out our full calendar on the web for a comprehensive listing of upcoming news events, national holidays and news triggers.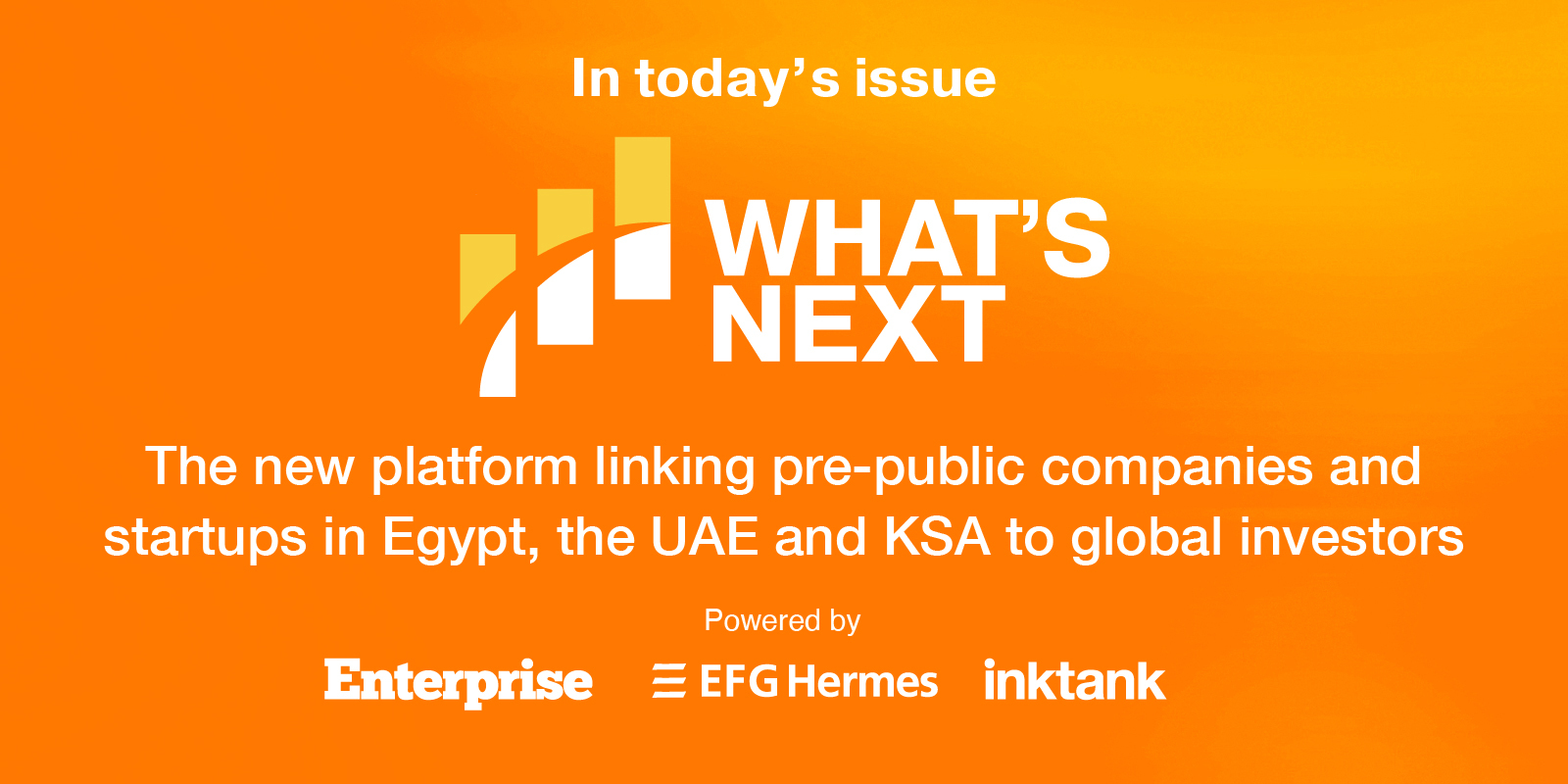 *** It's What's Next day: We have our weekly deep-dive into what makes and shapes pre-listed companies and startups in Egypt, the UAE and KSA, touching on investment trends, future sector insights and growth journeys.
In today's issue: How two family businesses transformed themselves into publicly-traded institutions. In the past two weeks, we looked at how Egyptian family businesses fared in the covid era — and what they need to do to be ready for the challenges ahead. Now, it's time we hear from people who've actually taken the leap. Today, we speak to the leaders of IDH and CIRA about the lessons they've learned as they've transitioned from family-run operations to leading players in their respective markets.