Thursday, 25 November 2021
My Morning Routine: Ahmed Sheikha, co-founder and chief business officer of Brimore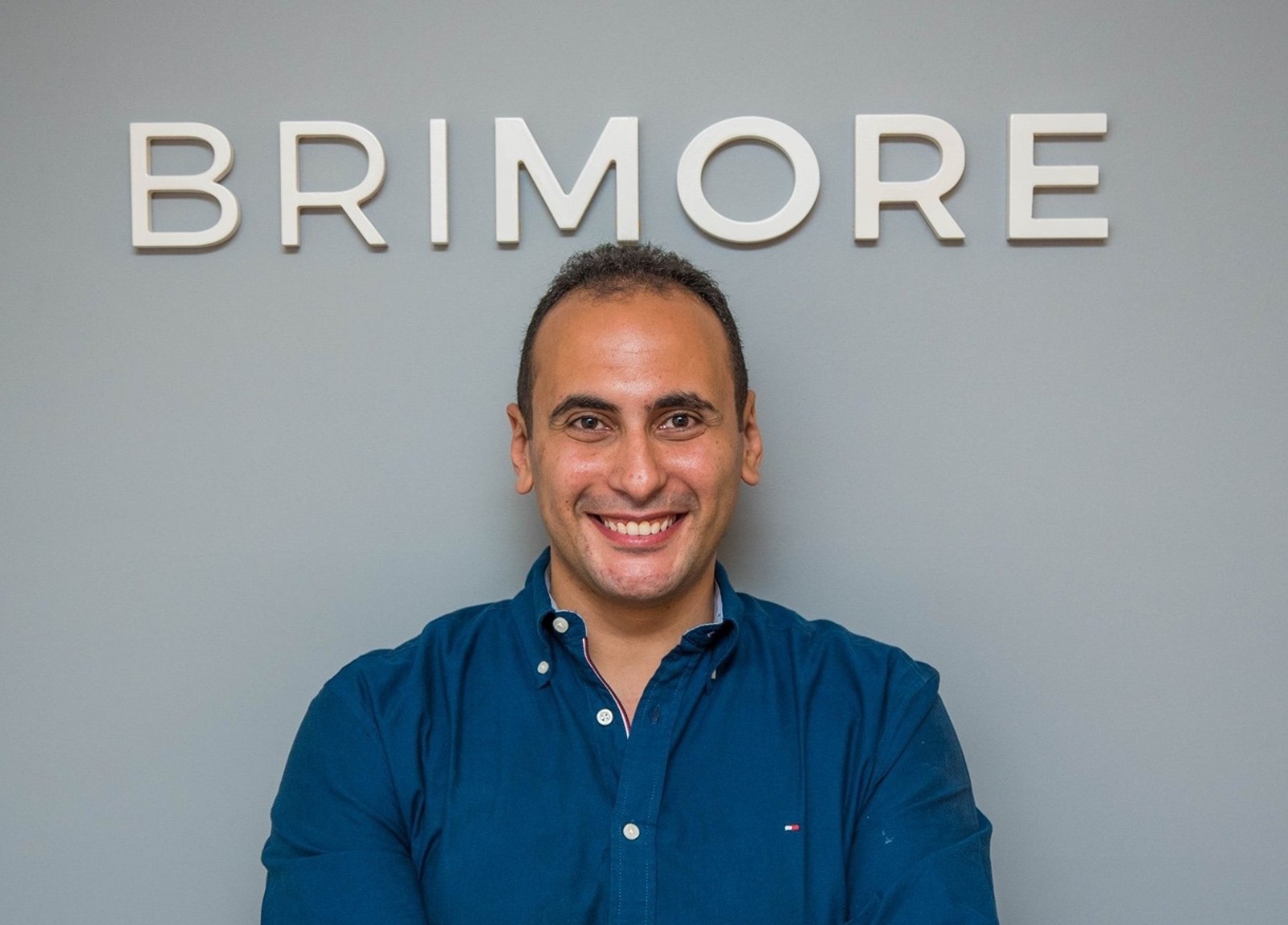 Ahmed Sheikha, co-founder and chief business officer of Brimore: Each week, My Morning Routine looks at how a successful member of the community starts their day — and then throws in a couple of random business questions just for fun. Speaking to us this week is Ahmed Sheikha (LinkedIn). Edited excerpts from our conversation:
My name is Ahmed Sheikha and I'm the father of six-month-old Amina and the chief business officer of Brimore. I originally studied telecom engineering, but for my entire career I've worked in other areas. I started out at P&G before moving to several startups and earning my masters in entrepreneurship and management at KTH Royal Institute of Technology in Stockholm. Startups are more suited to my personality as I enjoy starting a project, scaling it, and working on the day-to-day challenges.
I started Brimore in 2016 alongside my co-founder Mohamed Abdulaziz — who is a friend from university. His work as a management consultant at several companies led him to the realization that some brands were struggling with distribution, since market access is costly and operationally-intensive. As a solution, we created a parallel distribution channel through individuals that delivers products directly to the end-consumer. We created a massive network of 75k sellers all over the country who share the product pictures and specs within their circles and start collecting orders. They then place these orders on our app and we package them and deliver them from our central warehouse to the buyer's doorstep. We currently work with over 300 different vendors and 8k distributors.
The vast majority of our sellers are stay-at-home moms. Through market research we realized that men usually find other job alternatives, but women prefer to stay in the house, especially in rural areas. Working with Brimore gives them freedom and on average they sell products for EGP 5k a month, from which they get around 2k or a margin of 40%. Of course, there are outliers. There is a woman in Giza who created a network of traders across Egypt and now sells products for EGP 5 mn a month, easily, all while having nine kids.
For suppliers, this is a magical solution because they ensure that their inventory is sold and penetrates the entire country. We get discounts from these suppliers and then sell at the product's original price. The difference is divided between the sellers, operational costs, and our cut.
We're planning on expanding to Africa next year, and we're raising a funding round for that purpose specifically. It should be disclosed by 1Q2022. We also closed a separate funding round — which Fawry was a part of — that we're currently finalizing, but we'll officially announce it next month.
We're also soon launching a delivery arm called Milezmore. We used to outsource delivery and warehousing, but with the massive growth, no provider could keep up with our pace and cost structure. This was a big reason behind the decision, as well as the belief that the coming years will be a great window for logistics, as well as the fact that our business model already connects us to almost every Egyptian governorate. Milezmore will help serve our business, as well as other businesses, since we plan on opening up the service to the market and are already in talks with two other firms.
My responsibilities at work are focusing on the next steps of the company and building the necessary digital infrastructure, as well as sustaining the day-to-day operations through fundraising and building partnerships. What this looks like in real life is a lot of meetings and calls with investors or potential partners. The nature of my work doesn't necessitate that I be in the office all the time — I usually go in to meet with the product team.
My morning routine isn't typical… I'm actually a night owl [laughs]. I do my best work at night during the golden window from 9pm-12am. I have the flexibility to design the day as I want which helps me be more productive. I wake up at 8:30 or 9am and dedicate the first few hours of the day to spending time with my family and daughter by playing together and having breakfast. I then start checking the morning news — I get my news from Enterprise and Linkedin. At 11am, I open my email and start the day and I usually keep going until 8pm or 9pm.
I stay focused and organized by always keeping in mind both the fundamentals and the end goal in mind. You have to build up from a strong foundation, but still imagine the bigger picture and map out the details and how you can reach it.
The end goal for Brimore is creating a smart infrastructure network for all cross-border trade in Africa. This would entail us creating a logistics hub and teaming up with several supporting industries.
But since we're trying to create a human-network, we need to be human-centered. For me, Brimore isn't just a business, it's a life mission to create an engine that can touch people's lives and be impactful. We offer our sellers courses in financial literacy as well as financial tools, such as a microfinancing product. We're also planning on rolling out health solutions, such as ins., and seeing what we can do to help our sellers' children obtain a better education — the reason a majority of our sellers joined Brimore. I believe building these win-win relationships with people is how to build trust and access to community.
My personal life dream, however, is to start a school for children with special needs.
When I'm not working, I like to travel or read. I like to read about philosophy, social psychology, history, and business. Some of the best books I've read include Sapiens, The Power of Habit, The Tipping Point, Why Nations Fail, Outliers, Smarter, Faster, Better.
I also enjoy watching documentaries. I really enjoyed Space Race and Apocalypse: The Second World War. The Netflix docuseries Babies really helped me with my newborn, and it was really interesting overall.
The best piece of advice I received was actually an Arabic proverb that loosely translates to 'knowledge gets lost in between shyness and arrogance'. If you're too shy or too proud to ask, then you'll never know.