Wednesday, 27 October 2021
With Cairo Water Week underway, what's the latest in water infrastructure?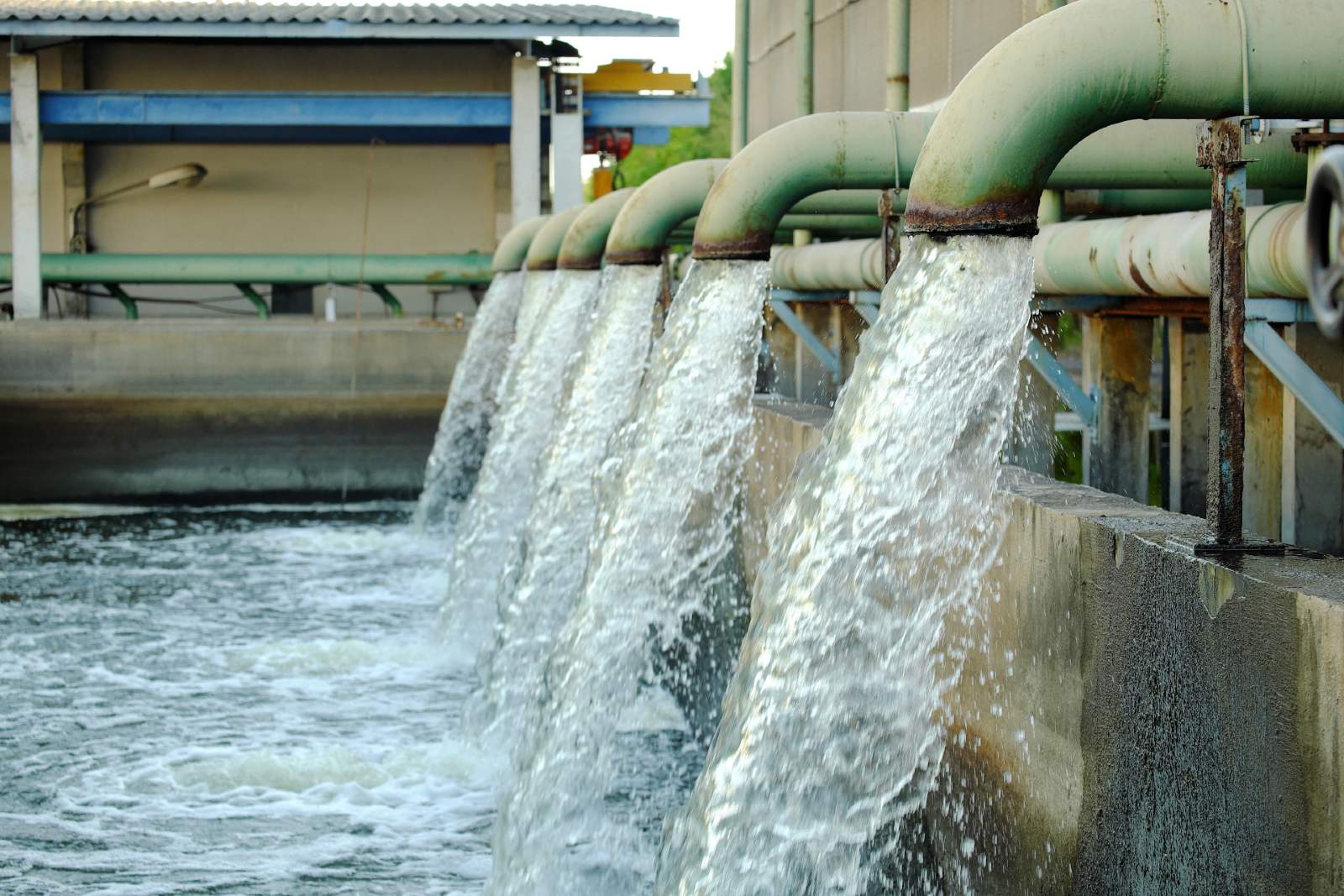 On the waterfront: Water infrastructure has been a key priority for the government in recent years, with ambitious aims to combat water scarcity through new legislation and infrastructure projects that cover everything from seawater desalination plants to new and upgraded wastewater treatment facilities. With Cairo Water Week underway, we have a rundown of key happenings from the five-day event, which enters its final day tomorrow. In our inaugural issue of Hardhat, we noted the government's efforts to bolster water infrastructure, and today we'll take a look at the latest developments since then.
A quick refresher: Egypt has recently estimated that its ambitious water-saving plan could cost nearly USD 50 bn through 2037. The plan comes at a critical time: Climate change is a growing threat that's gradually drying up water bodies including our very own Nile, and Ethiopia is pushing ahead with its GERD-filling plans, and refusing to budge on Egypt and Sudan's requests for a binding agreement for the filling and operation of the dam.
So, what's the government doing about this? President Abdel Fattah El Sisi ratified yesterday the long-awaited Water Resources Act, signing it into law after much back and forth with legislators that ended with final approval only last summer. The law has been in the works since at least 2017, when it received cabinet approval, but was delayed several times until the draft got a nod from the House Agriculture Committee in 2019. The new law aims to regulate how the country utilizes its water resources, through means including regulations on groundwater management and storage, provisions against acts of vandalism near coasts, modernizing the irrigation system, and fees for pumping stations on the Nile and canals.
Funding for infrastructure projects, starring the European Union: Alongside legislation, authorities have begun overhauling our ailing water infrastructure, which leaks bns of cubic meters, making water-saving a challenge.
The EU has been one of the main sponsors of this plan, and is currently in talks with the Egyptian government to launch a "flagship initiative" which would see all EU member states and the EU Commission pool their resources together to fund infrastructure, as well as food and water security projects in Egypt, head of the EU Delegation to Egypt Christian Berger said yesterday during a seminar that was part of Cairo Water Week. His statements came after EU Commissioner for Neighborhood and Enlargement Oliver Varhelyi that Egypt could receive up to EUR 1 bn from the bloc in the next six years to help drive "long-term socio-economic development and recovery." Water security is one of the priority areas of this plan, which comes as part of a wider EUR 7 bn deployment of funds to the southern Mediterranean.
Talks between Egypt and the EU aim to set a 2021-2027 framework that will contribute to sustainable development, particularly with projects including desalination plants, applying renewable energy to infrastructure, rain water harvesting, and rehabilitating drainage facilities, head of cooperation at EU Delegation to Egypt Ibrahim Laafia said.
EU and European financial institutions have contributed a total of EUR 3 bn to water projects in Egypt since 2007 largely towards labor-intensive infrastructure projects, with the EU alone contributing EUR 550 mn in grants, Varhelyi said this week. Projects sponsored by the bloc include water treatment in Alexandria and Kafr El Sheikh, as well as projects to combat pollution in several lakes, along the Mediterranean, and in Fayoum, Flavia Palanza, who heads operations for neighbouring countries at the EIB, said during the Water Week seminar.
Priority areas: The European Investment Bank and member states are interested in supporting three specific government projects: a 2008-2037 strategy to boost water treatment capacity, a parallel 2017-2037 plan to improve sewage treatment in rural areas, and the National Program for Rural Sanitation in Rural Areas (NRSP), Palanza said. Priority areas also include projects for Egypt as part of the EIB's Mediterranean Hot Spots Investment Programme (MeHSIP).
Desalination plans in full flow: Separately, the Sovereign Fund of Egypt issued tenders for private companies to build 17 government-subsidized solar-powered desalination plants, part of a USD 2.5 bn plan to quadruple our desalination capacity in the next five years, fund chief executive Ayman Soliman said last week. The government plans to spend some EGP 134.2 bn through 2050 to build seawater desalination plants providing some 6.4 mn cbm/d of water.
A water treatment "alliance": The Military Production Ministry's National Authority for Military Production signed yesterday an agreement with US firms Aquatech, MPS and AvsecPro to partner on designing, building and managing Egyptian water desalination and wastewater treatment facilities, according to a statement. The three US companies will help the ministry make desalination plant components locally, as well as train military production staff on how to run and maintain them, the statement said without mentioning specifics or investment values.
---
Your top infrastructure stories for the week: