Sunday, 24 October 2021
ENTERPRISE POLL- CBE to keep rates on hold this Thursday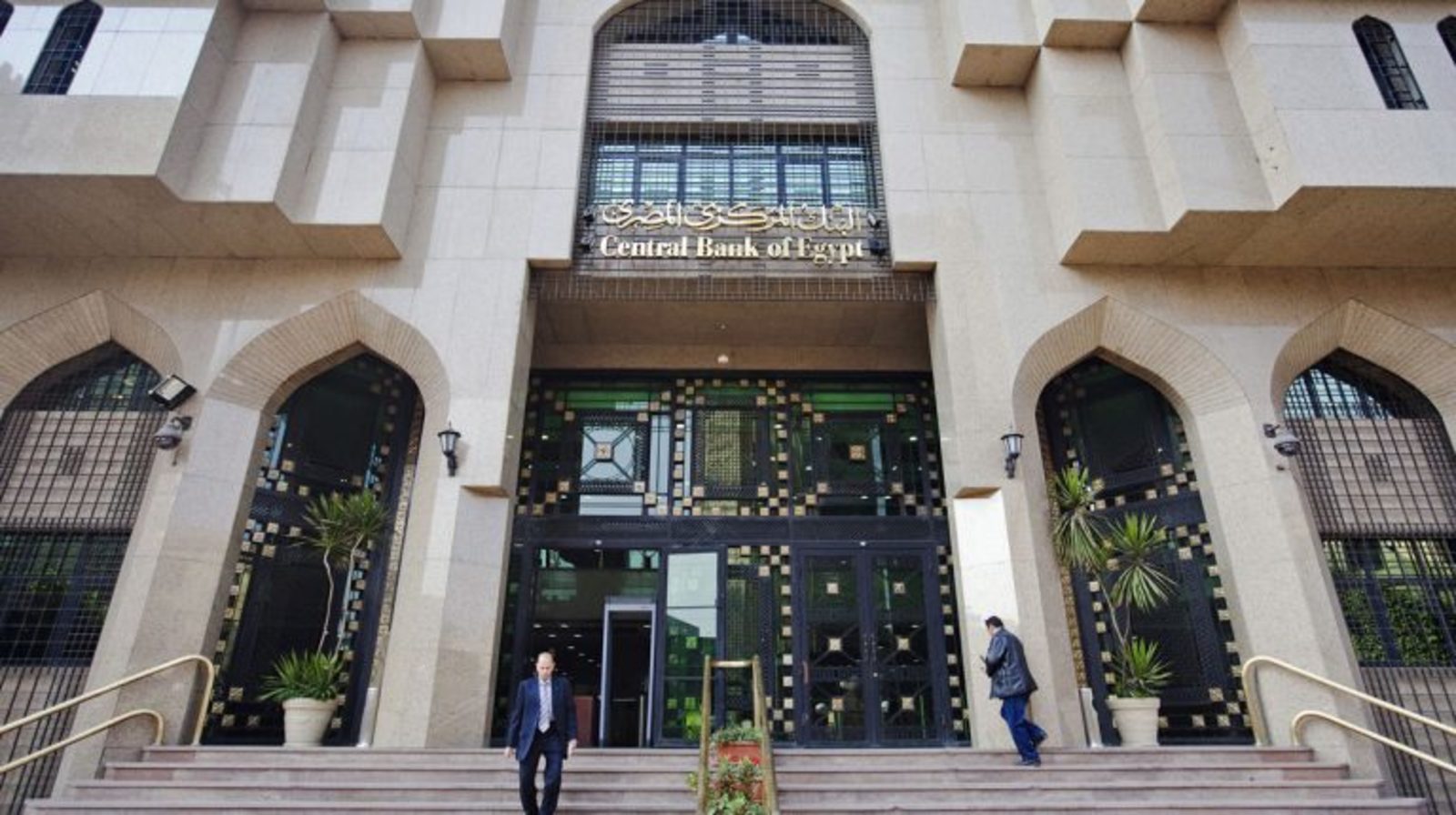 ENTERPRISE POLL- The Central Bank of Egypt will likely leave interest rates on hold when it meets this Thursday as it keeps an eye on rising inflation. All 12 economists and analysts we surveyed for our regular interest rate poll think the CBE will maintain its cautious approach for an eighth consecutive meeting. Policymakers expect continued upward pressure on prices locally and globally inflation — and are also keeping an eye on the US Federal Reserve. If it starts unwinding its stimulus program, that could have an impact on the appeal of emerging market debt to foreign investors.
Where rates currently stand: The overnight deposit rate is at 8.25%, the lending rate at 9.25% and the main operation and discount rates are at 8.75%. The central bank slashed rates by 400 bps last year, including an emergency 300 bps cut in March, to protect the economy from the fallout from covid-19. It has since maintained rates for seven consecutive meetings, including its most recent in September, amid concerns about an increase in inflation.
Inflation is still center-stage: The annual urban headline rate hit a 20-month high of 6.6% last month after inching up to 5.7% in August and 5.4% in July. This came on the back of increasing food, healthcare and education costs. The overall rate in both urban and rural areas, meanwhile, rose to 8% in September from 6.4% a month earlier. "Rising international prices of oil and other commodities impose significant inflationary pressures domestically, especially in light of recent official announcements of the government's intention to reduce its subsidy bill," HC Securities' Monette Doss told us.
Inflation looks set to stay strong going forward: "September's [inflation] reading did surprise on the upside," said James Swanston, MENA economist at Capital Economics, who forecast that inflation will continue to inch up over the next few months, particularly after a fuel price hike pushes up transport costs. Swanston, however, sees inflation here at home dropping back to the lower bound of the CBE's target range towards the middle of 2022, which would give policymakers room to resume the easing cycle. "We think the overnight deposit rate will be reduced by a total of 150bps, taking it to 6.75%, by the end of 2023," Swanston said.
Protecting foreign inflows: With interest rates globally on an upward trajectory, policymakers need to ensure fixed-income securities remain attractive to foreigners, supporting unchanged policy rates, Beltone's Alia Mamdouh said. "Egypt's structurally-high financing needs at a time of growing risk of tightening global conditions will keep the monetary authorities cautious," said Prime Holding's Mona Bedeir.
Egyptian debt currently offers some of the highest real interest rates in the world, a fact that has kept foreign inflows high and contributed to stability in the EGP to USD exchange rate. Foreign holdings of Egyptian domestic debt rose to USD 33 bn at the beginning of August as the country's real interest rate kept yield-hungry investors buying into the local' market. Inflows have surged by some USD 23 bn since the emerging-market sell-off triggered by the pandemic last year, during which holdings of EGP bonds slumped.
Fed policy is already "priced in": CI Capital's Sara Saada, meanwhile, says that the downside risk of the Fed tapering its massive bond buying program, expected as early as the end of this year, has already been "priced in" by markets, which means the CBE is likely to only have been looking at inflation this time around. Pharos' Radwa El Swaify puts it slightly differently, saying that should foreigners shy away from Egyptian debt, it would mean there is a large-scale exodus from emerging-market bonds. The Fed's repeated assurances that US interest rate hikes are unlikely in the imminent future has relieved pressure on EM treasuries and maintained the appeal of our carry trade — for now.
Could the CBE possibly hike interest rates if inflation remains at record levels? El Swaify rules this out. "It will be the last resort" since such a policy u-turn to alleviate inflationary pressures will have many negative effects including raising the government's debt servicing bill and putting a lid on private investment and economic growth. El Swaify says that the CBE could still, however, be forced to hike rates if the EGP or foreign portfolio investment take a slide.
The current account deficit is also not helping: Don't expect the central bank to relax its monetary policy stance in the short term, thanks to both inflationary pressure and a "sizable" current account deficit," Renaissance Capital said in a research note on Wednesday. The investment bank, however, sees the deficit narrowing to 4% of GDP by the end of the current fiscal year next June, from 4.8% in FY 2020-2021.
And a cut might not be the best way to curb supply-driven inflation, said Arqaam Capital's Noaman Khalid, with raising interest rates primarily being used as a tool to curb demand. The MPC will face a difficult balancing act in its next two meetings before the end of the year, Khalid said, as monetary policy tightening could raise the cost of borrowing for companies, and ultimately drive up end-prices for consumers.
Interest rates could be on hold until the end of the year, at the very least: Policymakers are likely to maintain current levels to avoid inflation falling above the CBE's target range, which sees the headline figure at 7% (+/-2%), says EFG Hermes' Mohamed Abou Basha. Mubasher's Mohamed Magdy, meanwhile, sees interest rates unchanged until the end of the fiscal year on 30 June, ruling out both a rate hike and cut, as the CBE seeks to maintain the pace of economic recovery — and as inflation remains high.
A number of emerging market central banks have already moved to tighten monetary policy in recent months, with Russia delivering its sixth consecutive interest rate hike just this Friday, raising its key policy rate by 75 basis points to 7.5% in a bid to curb rising inflation. Brazil is also facing increasing pressures to raise rates this week, even after a record 425 bps in hikes this year.