Wednesday, 20 October 2021
THIS MORNING: e-Finance shares make their EGX debut
Good morning, friends, and welcome to the final workday of this holiday-shortened week. We hope you're all looking forward to a relaxing long weekend with family and friends. Make it count: Unless you're declaring yourself an honorary 'Murican next month (or your school is sending the kids home for Thanksgiving), this is the last long weekend for all of us until 2022.
It's a busy morning for news here in Egypt even if it's crickets and a pile of "meh" stories (so far) in the international business press.
IT'S A BIG DAY FOR the EGX as e-Finance shares start trading at the opening bell this morning under the ticker EFIH. Shares in the state-owned fintech platform and payments infrastructure provider will open at EGP 13.98 apiece, giving the company a market cap of EGP 22.37 bn (c. USD 1.43 bn). The institutional offering, meanwhile closed last week 6.8x oversubscribed, while the retail component of the IPO officially closed on Sunday 61.4x oversubscribed. The transaction as a whole was 10.2x oversubscribed and was worth c. EGP 5.8 bn (or nearly USD 370 mn), making it the largest IPO in Egypt in recent memory.
What's next with the transaction? CI Capital will manage a stabilization fund running for the next 30 days to support aftermarket performance, the statement said. Meanwhile, shareholders who sold in the IPO will be subscribing to some 178 mn new shares in a closed capital increase, the company said in its start of trading announcement (pdf).
e-Finance is the second IPO of the year, following higher education outfit Taaleem's debut in April. ​​LSE-listed healthcare player IDH also completed a technical listing, transferring 5% of its shares from London to the EGX in May. The stake sale is also the first activity in the state's privatization program since March 2019 when the secondary sale of 4.5% of already-listed tobacco maker Eastern Company.
E-finance looks to grow existing footprint: Proceeds from the IPO will be used to finance the company's existing projects and subsidiaries — which include tax solutions platform E-Tax and subsidiary eCards, chairman and CEO Ibrahim Sarhan told Al Borsa yesterday.
Advisors: Renaissance Capital, CI Capital and Al Ahly Pharos are quarterbacking the transaction as co-lead managers. NI Capital is acting as the IPO advisor for the listing. Zaki Hashem & Partners has been appointed as counsel to e-Finance, while Norton Rose Fulbright is acting as US counsel to the co-lead managers. Inktank is the investor relations advisor.
---
PSA #1- The kids may not find everything they want under the tree in December thanks to the supply chain crisis that stole Christmas — unless you order now. And even then… World Trade Organization head Ngozi Okonjo-Iweala is the latest international figure to warn that supply bottlenecks are likely to persist through the run up to the year-end holiday. Huge stimulus spending by wealthy nations led to a demand surge for which shipping companies were not prepared, Okonjo-Iweala said in an interview with the Financial Times at its Africa Summit. Supply chain problems alongside the continued risk of covid and rising inflation were also behind the IMF's move yesterday to slash its growth forecast for Asia.
PSA #2- The Cairo International Furniture Show, Le Marche, kicks off tomorrow. The four-day event will run until next Sunday, 24 October. It is the first and largest furniture, material and home accessories exhibition in the region.
PSA #3- For entrepreneurs: you have until October 30 to apply for the second cycle of NilePreneurs' NP Academy startup accelerator. The six-month intensive program is backed by HSBC gives Egyptian entrepreneurs expert help to identify pain points and drive growth in their businesses.
MORNING MUST WATCH-
Smile, you're on livestream: A Youm7 journalist was out livestreaming a report on yesterday's earthquake when his phone was swiped by a passerby, who unwittingly continued to film himself as he made his getaway. In silver linings, the culprit's blunder did make for a better story. An Interior Ministry statement said that three suspects were arrested later in the day with the help of the video.
THE BIG STORY ABROAD- It's a quiet day (so far) in the international business press, which is leading the latest (meh) twist in the Evergrande saga and a (yawn) potential contempt charge being laid against Trump loyalist Stephen Bannon.
ALSO- Brent crossed the USD 85 per bbl mark for the first time since 2018 as the equities market rallied and amid ongoing concerns of an energy crunch, according to Bloomberg. Both Brent crude and WTI, the US benchmark, have since slipped slightly.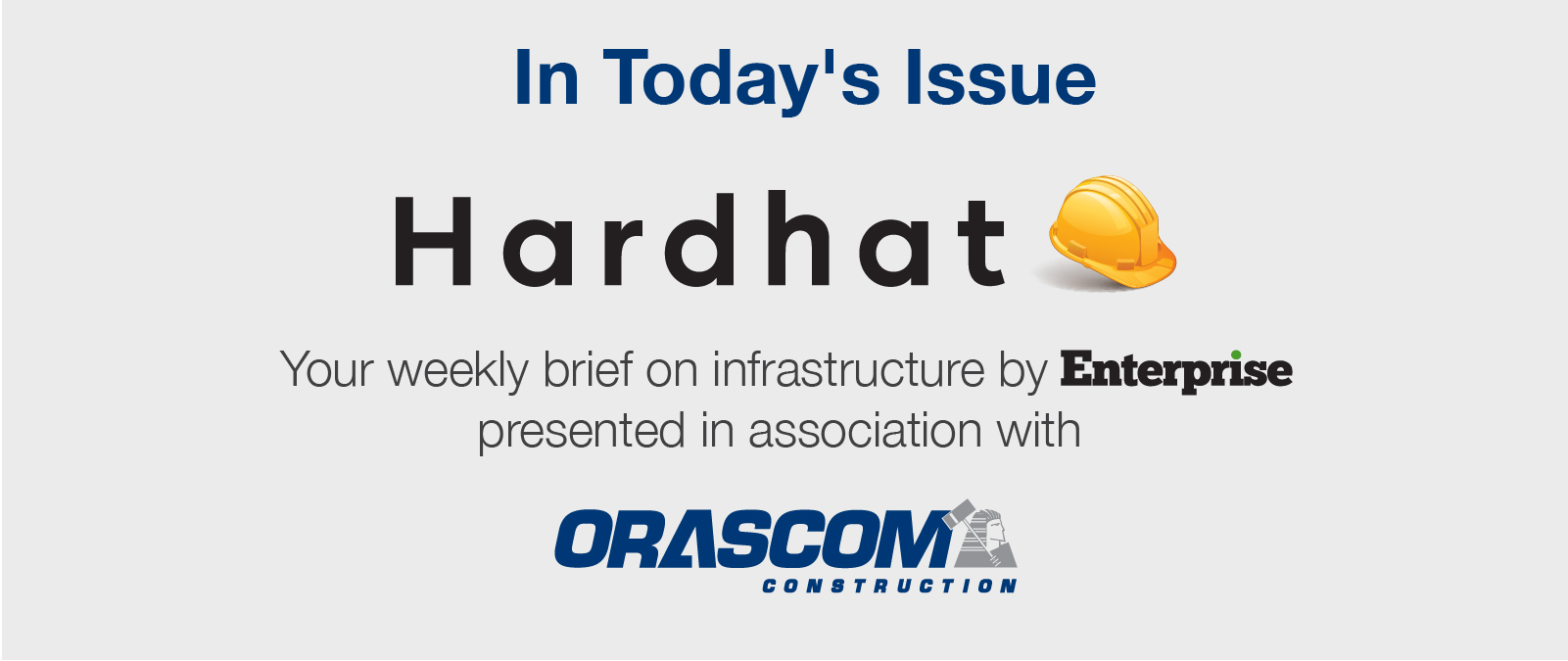 *** It's Hardhat day — your weekly briefing of all things infrastructure in Egypt: Enterprise's industry vertical focuses each Wednesday on infrastructure, covering everything from energy, water, transportation, urban development as well as social infrastructure such as health and education.
In today's issue: Over the last year, Egypt has seen a surge in telehealth — health services provided through telecoms — notably including a rapid and covid-spurred growth in teleconsultation. Long-term demand for telehealth in Egypt is likely to keep increasing, sources tell us. But telehealth's potential also goes well beyond teleconsultation, says Philips Middle East, Turkey and Africa (META) CEO Vincenzo Ventricelli. We look at how new healthtech solutions could transform large-scale patient care — with stakeholders eyeing expansion throughout Egypt and possibly further afield.