Tuesday, 19 October 2021
THIS MORNING: Luxor-Sharm flights to start this month + lots of wrangling ahead of global climate summit
Good morning, wonderful people. We have an unusually calm news day for you this morning (not that we're complaining…) with no single story driving the narrative. At home, there's plenty of investment news from planet startup and the ins. industry, while abroad the big story is the FT's piece on bond investors getting pressure from activists to pull back from countries with spotty rights records.
HAPPENING TODAY- President Abdel Fattah El Sisi will be in Athens today for a summit alongside Cypriot President Nicos Anastasiades and Greek Prime Minister Kyriakos Mitsotakis. The three officials will review trilateral cooperation, according to a statement from the Cypriot government. This meeting comes shortly after Egypt signed MoUs with Greece and Cyprus to link electricity grids.
SMART POLICY- Flights between Luxor and Sharm El Sheikh will begin running on Wednesday, 27 October for EGP 1.8k, in a bid to merge beach and antiquities tourism, cabinet said in a statement. It's unclear whether the flights will be operated by EgyptAir, one of its subsidiaries or another operator.
CORRECTION- The government is leaving *electricity* prices for industry fixed for the next few years as part of a package of incentives for the private sector. We incorrectly said in yesterday's EnterpriseAM that natural gas prices would be fixed for four years. We've updated the story on our website to reflect this correction.
THE BIG STORY ABROAD- Preparations for the global climate summit scheduled to take place at month's end in the United Kingdom. Bloomberg has an exclusive chat with UK PM Boris Johnson in which Boris is warning that the talks will be "extremely tough." The Wall Street Journal is similarly warning that poor nations say they want tns of USD from rich countries as a condition for reaching an agreement to reduce emissions. The gathering runs in Glasgow from 31 October through 12 November.
Christmas came early for our fellow iSheep as Apple announced last night completely redesigned 14- and 16-inch MacBook Pros. The highlight of the night was not the unveiling of the new M1 Pro and M1 Max processors — which blow the doors off anything Intel has in its arsenal — but the return (at last) of ports *and* MagSafe to the Pros. The new devices feature three Thunderbolt 4 ports, an HDMI port, an SD card slot and a headphone jack. The fact that it has crazy battery life, gorgeous new screen tech and insane processing power for folks who code, edit photo or video, or do other "compute intensive" work? Just a bonus. Also: The touch bar is finally gone and the keyboard looks great. Apple also announced new AirPods, which thankfully do not have the horrible tips on the AirPods Pro.
Missed the launch? You can catch it here (runtime: 50:17) or you can check out the Macs here on Apple's website. Want more coverage? The Verge's liveblog of the event is always good, and the story is getting lots of coverage everywhere from the FT and Bloomberg to CNBC. Also read: The 8 biggest announcements from Apple's Unleashed event
CIRCLE YOUR CALENDAR-
Two days left until the Cairo International Furniture Show, Le Marche. The four-day event runs from this Thursday, 21 October until next Sunday, 24 October. It is the first and largest furniture, material and home accessories exhibition in the region.
Fall conference season is still going strong. Among the exhibitions and business events here and throughout the region:
Check out our full calendar on the web for a comprehensive listing of upcoming news events, national holidays and news triggers.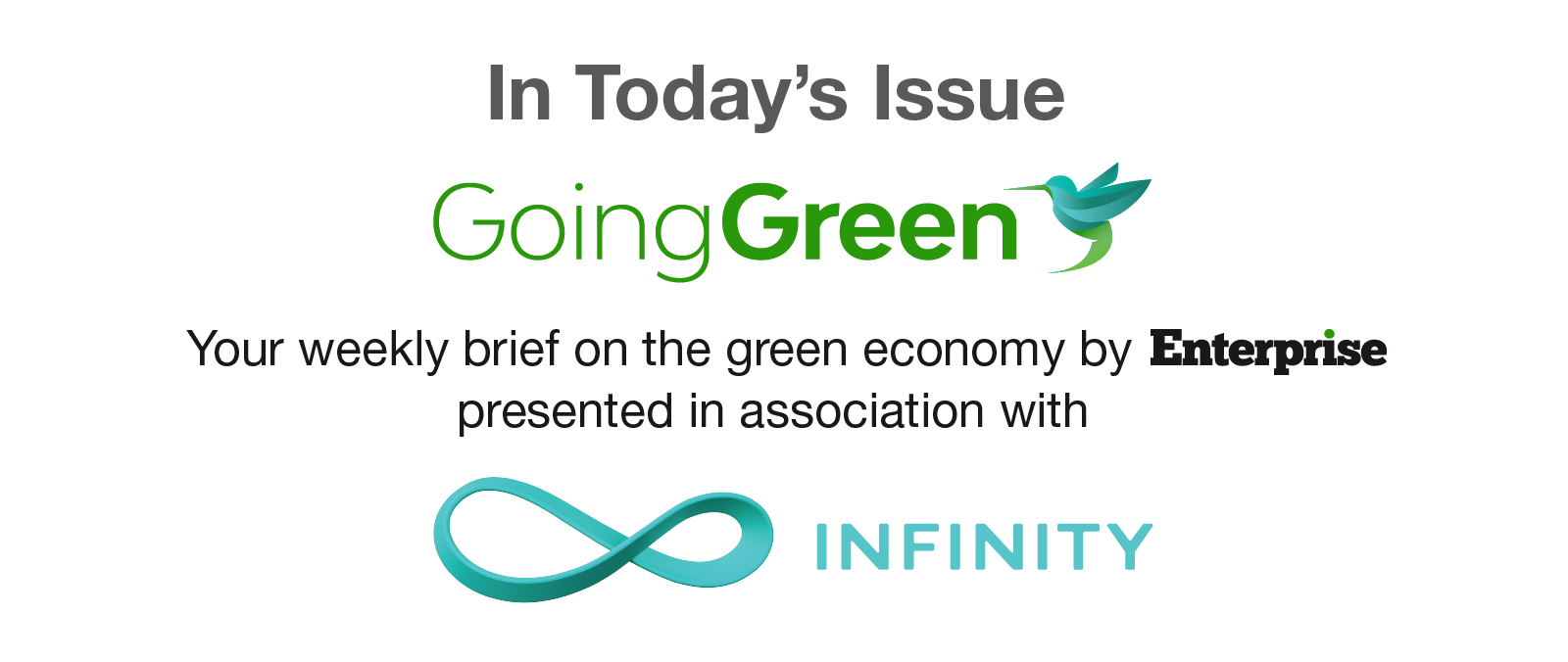 *** It's Going Green day — your weekly briefing of all things green in Egypt: Enterprise's green economy vertical focuses each Tuesday on the business of renewable energy and sustainable practices in Egypt, everything from solar and wind energy through to water, waste management, sustainable building practices and how you can make your business greener, whatever the sector.
In today's issue: Manufacturing in Africa could have a shot at avoiding the costly transition of industry to green technologies at a later stage by investing in decarbonizing strategies early on, according to a report by McKinsey & Company. The report estimates that reaching net zero emissions would require a hefty USD 2 tn investment over the next three decades, but highlights a number of upsides in the long term. We look at the policies McKinsey recommends and how far along Egypt is in implementing them — especially as Egypt contributes 20% to the total manufacturing emissions of the continent, which themselves make up 30-40% of the continent's total emissions.