Wednesday, 22 September 2021
THIS MORNING: Egypt could be safer from Evergrande than other EMs; We're officially off the red list; It's Fed day; Markets still jittery.
Good morning, nice people, and welcome to a reasonably calm morning for news, with some M&A news, the latest from planet startup and word that the country's critical real estate industry all competing for your attention. All of these stories, though, are playing second fiddle in the mainstream press to coverage of President Abdel Fattah El Sisi's address to the UN General Assembly as well as the death yesterday of former SCAF leader Mohamed Hussein Tantawi. We have chapter and verse on all of this and more, below.
We're no longer on the UK's red list as of two hours ago: Egyptians and non-Egyptians alike can now make much more affordable trips to the UK under an only slightly-less-confusing covid testing and quarantine regime. Check out the new rules here.
HAPPENING TODAY-
IMF + EBRD webinar: Public Enterprises Minister Hisham Tawfik will speak during a webinar hosted by the IMF and the European Bank for Reconstruction and Development (EBRD) today at 3pm CLT. The gathering is running under title of "State-owned enterprises in the Middle East, North Africa and Central Asia," with Tawfik set to speak on the role of the state in the economy alongside five other panelists including the IMF's Middle East and Central Asia head Jihad Azour and the EBRD's head of external relations Alan Rousso. Check out the agenda here.
The Cityscape real estate investment conference starts today at the Egypt International Exhibition Center. The event runs through to Saturday.
And it's the last day of the Egyptian Ins. Federation's Rendezvous conference in Sharm El Sheikh.
THE BIG STORIES ABROAD-
It's Fed day, and markets are trading sideways ahead of chairman Jay Powell's speech later today — and as traders around the world keep a wary eye on whether today's the day that real estate developer China Evergrande — the "world's most-indebted company" — defaults on its pile of debt. Here's the state of play right now:
US stocks went up, then down, then up, then down before closing little changed on Tuesday, as the morning's optimism gave way to volatility that saw investors whipsawed throughout the day. The S&P 500 closed down 0.1%, the tech-heavy Nasdaq Composite was up 0.1%, and the blue-chip Dow Jones fell 0.2% at close, according to Bloomberg.
The MSCI world index was similarly unchanged, rising 0.1%, while the European Stoxx 600 rebounded 1% after its biggest drop in two months.
Middle East markets were mixed: Shares in Saudi and Abu Dhabi were little changed from Monday, though the Dubai index lost another 1.2%.
Egyptian shares were harder hit: The EGX continued its sell-off yesterday, falling another 2% to leave the index down 3.2% YTD. Basic materials and chemicals companies led the way into the red, with Ezz Steel losing 8.3%, Alexandria Mineral Oils Company falling 7.5% and Sidpec down 6.8%.
The day ahead: Shares in China and Japan are both in the red again in early trading this morning. European and US shares are all currently forecast to open in the green, according to the futures markets.
What to look for from Mr. Powell: CNBC's Patti Domm hit the nail on the head when she writes that the Fed is going to "look to soothe markets" at the same time as it "prepares investors for an end to bond buying." Market watchers will be "squarely [focused] on what the Fed now forecasts for interest rates and inflation."
So how should you be thinking about Evergrande and systemic risk? That question is bedeviling analysts this morning.
There could well be contagion in other emerging markets should China's largest property developer default, Arqaam Capital's Zeina Rizk told Bloomberg yesterday (watch runtime: 4:39). "The fear is there, the risk of contagion is there. We haven't seen it yet. We have seen some weakness in the market but I think this is being driven by China being away and the Fed being on Wednesday … but I think if we actually have a default then we may well see a contagion in other emerging markets."
Strong yields and macro stability mean that Egyptian bonds should hold up better than other local-currency EM bonds in the event of further turbulence, Rizk said. "We do like Egypt versus the rest of the emerging markets … Inflation is well behaved. The CBE reserves are stable despite the volatility. We think that the banks will continue to take any shocks and we are still comfortable with Egypt."
Evergrande is both (probably) not a contagion in the making — and maybe worse than we all fear. That's the emerging consensus among pundits who believe that (a) the Chinese communist party simply won't allow Evergrande to set fire to banks or other developers. Instead, officials will ensure that "the most profitable parts of its business are bought up by rivals and the debt underwritten by either the [People's Bank of China] directly, or by a consortium of Chinese commercial banks with the help of a liquidity injection by the PBOC."
But there's a growing view that (b) the company's collapse could still have a significant and lasting impact on China's economy, dragging down consumer optimism if housing prices are seen cratering in a market that has seen home values skyrocket — on paper, at least. "A prolonged, messy and psychologically costly mop-up could kill growth in the most important part of the Chinese economy" in a worst-case scenario. Go read this piece in the Financial Times and this one in the Wall Street Journal if you're in the mood to dive deeper.
---
*** CATCH UP QUICK with the top stories from yesterday's edition of EnterprisePM:
Field Marshal Mohamed Hussein Tantawy has died at the age of 85: Ittihadiya yesterday announced a period of national mourning until Thursday to commemorate the death of the former defence minister.
Meet our analyst of the week: Nada Wagdy, equity research analyst at Prime Holding.
Trudeau re-elected: Canadian Prime Minister Justin Trudeau failed to secure a majority of the seats in parliament, however, which means he will have to rely on other parties to pass legislation.
CIRCLE YOUR CALENDAR-
Conference season continues next week with ITIDA's DevOpsDays Cairo 2021, which is being organized together with Software Engineering Competence Center, DXC Technology, IBM Egypt and Orange Labs. The event will take place on Wednesday, 29 September. Other events include:
Egypt Projects 2021 construction expo, which will take place at the Egypt International Exhibition Center on 30 September-2 October.
The Cairo International Fair, which will take place on 30 September-8 October at the Cairo International Conference Center.
The deadline to register for the American University in Cairo (AUC) Business School's Private Equity Diploma is coming up on 28 September.
Check out our full calendar on the web for a comprehensive listing of upcoming news events, national holidays and news triggers.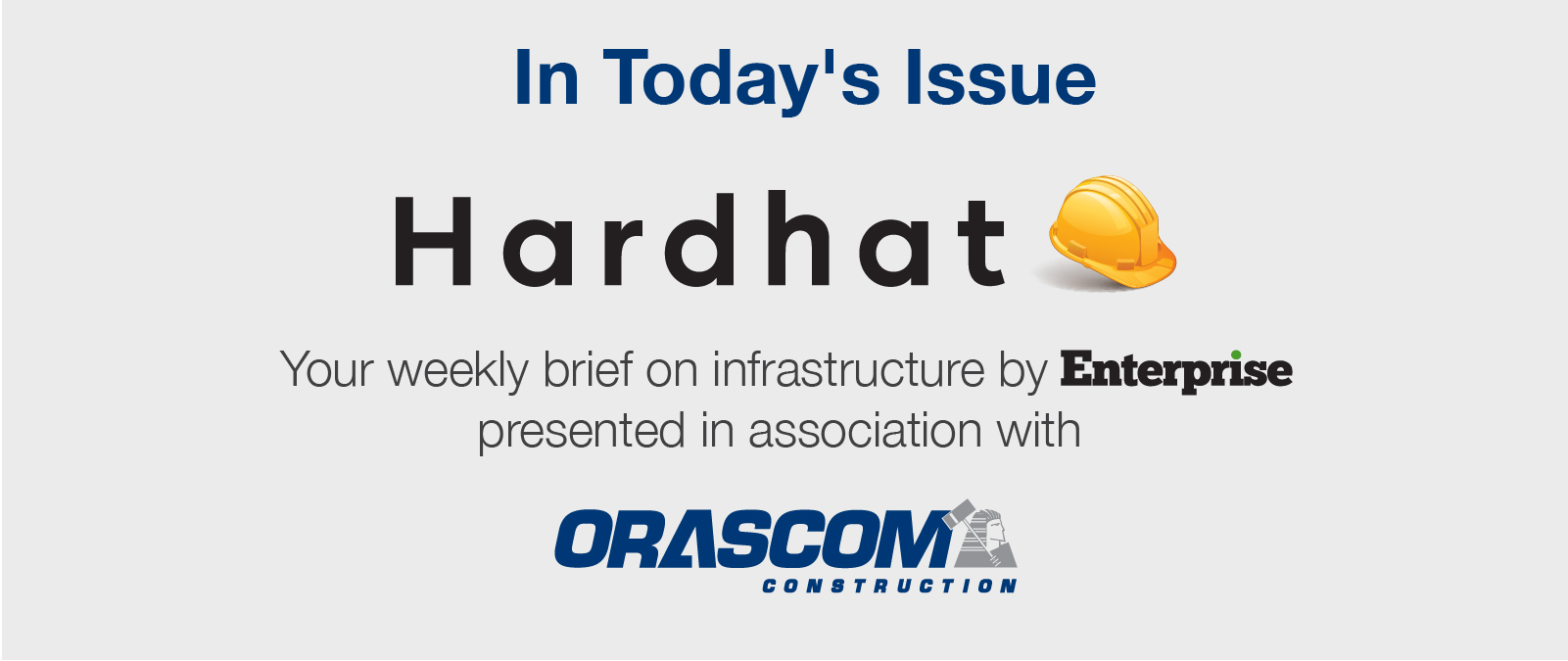 *** It's Hardhat day — your weekly briefing of all things infrastructure in Egypt: Enterprise's industry vertical focuses each Wednesday on infrastructure, covering everything from energy, water, transportation, and urban development, as well as social infrastructure such as health and education.
In today's issue: Fitch is forecasting growth in Egypt's fertilizer sector between now and 2025 off the back of rising production and exports. But while the government has said it wants to develop the industry, its focus appears to be on domestic consumption — which Fitch says will likely plateau in the years ahead. Despite a fivefold increase in nitrogen fertilizer export fees this year, Fitch predicts an increase in exports, particularly to MENA and sub-Saharan Africa.