Tuesday, 21 September 2021
THIS MORNING: Evergrande crisis sparks global equity sell-off; Fed meeting starts today; El Sisi to address UN General Assembly today; US to allow some vaccinated travellers in from November (but not Egyptians).
Good morning, wonderful people, and welcome to a very busy news morning here at home — and abroad. So let's jump right in:
HAPPENING NOW- Votes are being counted in Canada's federal election, with broadcaster CBC now calling the result for Justin Trudeau's governing Liberals, who appear to have beaten back a heavy challenge from the Conservatives. The questions right now (again, it's early): Will Trudeau get another minority government (likely) and how much of the vote will the nutters from the People's Party pick up.
ALSO- The US will finally allow some vaccinated travelers to enter the country in November. The Biden administration will re-open US borders in early November to vaccinated non-US citizens from some countries, White House coronavirus response coordinator Jeff Zients told reporters on Monday.
It doesn't appear that Egypt is on the list though: Vaccinated travelers from European countries in the Schengen zone, as well as the UK, Ireland, China, India, South Africa, Iran and Brazil will be able to visit the US, reversing pandemic-related restrictions first imposed at the start of last year.
THE BIG STORY OF THE DAY- Will the brewing Evergrande crisis drag down stocks for a second day? US shares had their worst day in four months yesterday after a sell-off in Asia appeared to spook investors. We can all blame property developer China Evergrande, billed as the "world's most indebted company" for the headache. We have chapter and verse in this morning's Planet Finance, below.
Why are we so concerned about Evergrande? Because the bears — the folks expecting the unprecedented bull run for global equities to come to an end — have been salivating at the thought of something like this for at least a couple of years now. The words "contagion" and "meltdown" and "crisis" are all being used by a generation of market watchers who haven't had a crisis about which to fulminate since 2007-2008.
Better still: Pundits think the market's Evergrande freakout makes the US Federal Reserve's policy meeting today and tomorrow all the more important.
PSA #1- iOS 15 and iPadOS 15 were both out yesterday and there are very few bug reports circulating this morning, suggesting you can probably start thinking about upgrading. The developer betas of iPadOS 15 we've been running on our work iPad have been rock solid for the past month. Tentpole features for iPadOS include widgets on your homescreen, a revamped Notes app with hashtags and system-wide quick notes, and a more intuitive approach to multitasking. You can read all about the OS for your phone and iPad in Federico Viticci's annual (epic) review here.
How do I upgrade? Tap Settings and then General > Software Update. Is the option not at the top of your screen? Look down and tap "Also available."
PSA #2- It's going to be hot today at 39°C, but the mercury will then ease to a much more seasonal 30°C by Friday and stay at 30-33°C through all of next week. Fall weather is coming, friends.
SIGN OF THE TIMES- Everybody thinks everybody else is WFH — but they're not. While most people think most other people are working from home, the numbers (in the US of A) show a starkly different picture. Some 73% of Americans who worked remotely during the pandemic figured at least half of the country had done the same. In fact, only 35% had — at the peak. Respondents to a poll by the Atlantic thought at least 40% of Americans were working from home last month. In fact, less than 14% of folks here WFH.
HAPPENING TODAY-
President Abdel Fattah El Sisi will address the UN General Assembly later today, according to a schedule published yesterday.
El Sisi officially proposed that Egypt hold next year's UN COP summit during climate talks yesterday, suggesting that it would represent a "fundamental turning point" in global efforts to tackle climate change. We have more on yesterday's climate talks in Last Night's Talk Shows, below.
Given that he attended yesterday's climate meeting via video link, we think it's pretty safe to say that the president will not be giving his address in person today. At least 83 world leaders are expected to attend in person, despite being encouraged by the UN to send in pre-recorded videos of their speeches instead.
EFG Hermes' fourth Virtual Investor Conference wraps up today.
The Egyptian Ins. Federation's Rendezvous conference continues today in Sharm El Sheikh. The event wraps tomorrow.
TOMORROW-
IMF + EBRD webinar: Public Enterprises Minister Hisham Tawfik will speak during a webinar hosted by the IMF and the European Bank for Reconstruction and Development (EBRD) on Wednesday, 22 September at 3pm CLT. The gathering is running under title of "State-owned enterprises in the Middle East, North Africa and Central Asia," with Tawfik set to speak on the role of the state in the economy alongside five other panelists including the IMF's Middle East and Central Asia head Jihad Azour and the EBRD's head of external relations Alan Rousso. Check out the agenda here.
The Cityscape real estate investment conference gets underway this week at the Egypt International Exhibition Center. The event runs from Wednesday, 22 September through Saturday.
Check out our full calendar on the web for a comprehensive listing of upcoming news events, national holidays and news triggers.
---
*** IN CASE YOU MISSED IT-
How safe is Cairo? Not very, according to the Economist.
Netflix sits on Emmys throne: Netflix took home major awards in drama and limited series, with the streaming giant nabbing a total of 44 trophies.
Earnings: Alexandria Container and Cargo Handling Company's bottom line dropped 6% in FY2020-21 to EGP 1.4 bn.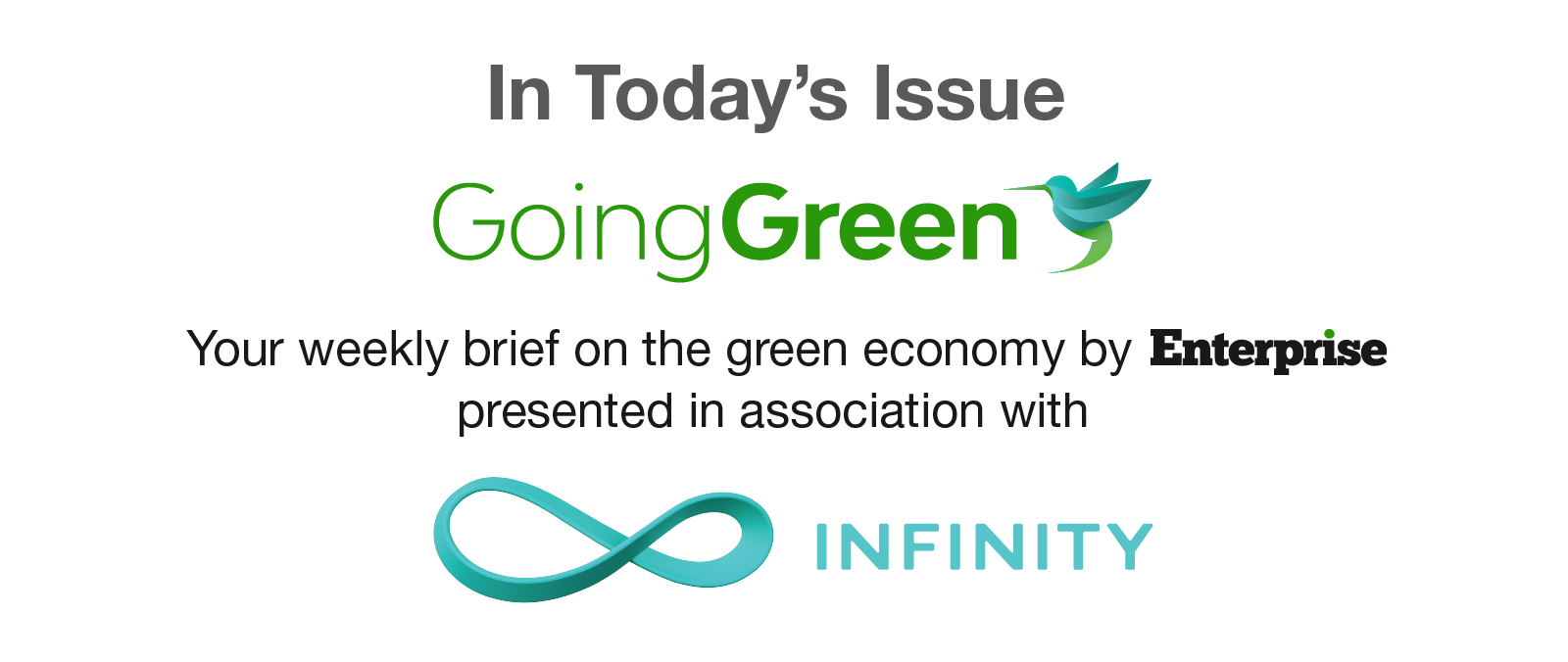 *** It's Going Green day — your weekly briefing of all things green in Egypt: Enterprise's green economy vertical focuses each Tuesday on the business of renewable energy and sustainable practices in Egypt, everything from solar and wind energy through to water, waste management, sustainable building practices and how you can make your business greener, whatever the sector.
In today's issue: Climate change is hitting Egypt's mango and olive farmers. The Mediterranean and North Africa region is among the most vulnerable to the impact of climate change, with summer temperatures rising, rainfall dwindling, and extreme temperatures becoming more pronounced. Last month, we broadly explored how vulnerable Egypt is — by virtue of its geography, climate and dependence on agriculture — to these changes in our climate. Today, we look at examples of how this is being observed on the ground: namely our mango and olive crops, which took a beating this year.