Wednesday, 8 September 2021
THIS MORNING: More conferences start today; Longer EGX sessions coming? Egypt-Turkey wrap today; El Salvador crashes BTC.
Good morning, friends, and welcome to a particularly busy Wednesday, packed with news about a long-awaited IPO, fresh investment, green bonds and the wellbeing of women employees.
Need more proof the summer slowdown is officially over? It's been at leat a month and a half since our What's Happening Today section (below) was as packed as it is this morning.
THE BIG STORY ABROAD this morning: The Wall Street Journal isn't feeling that "new season, back-to-school" vibe, writing that the "US economy faces a slowdown just as it was set to take off. Covid seems it isn't yet done with the world's largest economy, and US stocks sank yesterday as a result. We have chapter and verse in this morning's Planet Finance, below.
ALSO: The Taliban have named a government. It's about as progressive as you might expect. Everyone from Reuters and the AP to the WSJ, the New York Times and the BBC have the news.
EGX trading sessions might be getting (slightly) longer — at least if Al Mal is to be believed. The newspaper reported last night that the Financial Regulatory Authority is considering making the trading day 30 minutes longer by opening the market at 9:30am instead of 10, and closing at 2:30pm.
WHAT'S HAPPENING TODAY-
The two-day Egypt-International Cooperation Forum (ICF) kicks off today at the Nile Ritz-Carlton in Cairo. Hosted by the International Cooperation Ministry, the conference will bring together representatives from African and Arab governments, leading Egyptian and international businesses and banks, multilateral lenders, and international institutions including the UN, World Bank, OECD to discuss international development issues such as climate change and the pandemic. Check out the agenda here (pdf)
On the sidelines: Foreign Minister Sameh Shoukry will hold talks with his counterparts from South Sudan and Namibia as well as the head of the UN agency responsible for Palestinian refugees, according to Al-Shorouk.
The GlobalCapital Sustainable and Responsible Capital Markets Forum 2021 wraps today. The two-day virtual event yesterday hosted Vice Minister of Finance Ahmed Kouchouk for a panel session on green bonds.
Egypt wants to start holding green bond sales more frequently, Kouchouck said during the session, according to Reuters. Egypt held the first sovereign green bond issuance in the MENA region last September, raising USD 750 mn from investors to channel into green projects.
Day two of the Egy Health Expo starts today at the Al Manara International Conference Center. The conference wraps up tomorrow.
It's day four of the Arab Labor Conference, which is running through to 12 September at the InterContinental CityStars Hotel in Heliopolis. Government officials, ambassadors, trade union reps and business owners' association delegates from 21 Arab countries are participating in the gathering.
Talks between Egypt and Turkey wrap up in Ankara later today as the two attempt to mend a near-decade-long rift. If things go well, the next step could be a reinstatement of ambassadors: "If we decide together after the meetings, we will take the necessary mutual steps to appoint an ambassador," Turkish Foreign Minister Mevlut Cavusoglu told Turkish state TV yesterday. Egypt's Foreign Ministry has not spoken publicly on the talks since they began yesterday.
The move comes amid attempts by Turkey to mend bridges in the region, embarking on talks with long-time rivals the UAE and Saudi Arabia in recent months. The Turkish FM also floated the possibility of an eastern Mediterranean maritime agreement with Egypt, calling for a multilateral summit to reconcile territorial disputes in the region.
LATER THIS WEEK AND NEXT-
EFG Hermes' fourth Virtual Investor Conference runs 13-21 September with the theme of "After Reflation – FEMs in 2022."
AmCham event: Environment Minister Yasmine Fouad will give a speech on strategies for generating green, private sector-led growth at AmCham's virtual monthly event on Monday, 13 September. Register here.
ALSO:
Inflation data for August will be out at the end of this week.
New school year: International schools begin the 2021-2022 academic year on Sunday, 12 September.
Sahara Expo: The four-day agricultural conference, the Sahara Expo, will start on Sunday at the Egypt International Exhibition Center.
Interest rates: The Central Bank of Egypt will meet to review interest rates on Thursday, 16 September.
Check out our full calendar on the web for a comprehensive listing of upcoming news events, national holidays and news triggers.
*** IN CASE YOU MISSED IT-
More listings for ADX: UAE company ADQ plans to list Abu Dhabi Ports on Abu Dhabi's ADX before the end of the year.
Public Investment Fund buys shares from Zain: Saudi Arabia's Public Investment Fund made a USD 484 mn bid to buy a 60% stake in Zain Saudi Arabia's towers infrastructure.
Meet our analyst of the week – Yara El Kahky, economist and capital markets analyst at Banque Misr's Market Intelligence Unit.
MORNING MUST READ- El Salvador became the first country yesterday to adopt BTC as legal tender alongside the USD. The country bought USD 20.9 mn worth of bitcoin a day ahead of the new currency's rollout Tuesday, bringing its total holdings to 400 BTC, which can be used to make purchases nationwide, or exchanged for its equivalent in USD as of yesterday. But the rollout has already hit a minor snag yesterday when the government was forced to temporarily shut down its digital wallet, which was unable to cope with the surge in demand for the cryptocurrency.
And then crypto crashed: The price of BTC plunged more than 17% to USD 43k and Ethereum lost 12% during trading yesterday as crypto exchanges saw delays and trading platforms suffered outages, Reuters reports.
We'll have more on what the daring move might mean for the country, and whether other developing nations could follow suit, in this afternoon's EnterprisePM.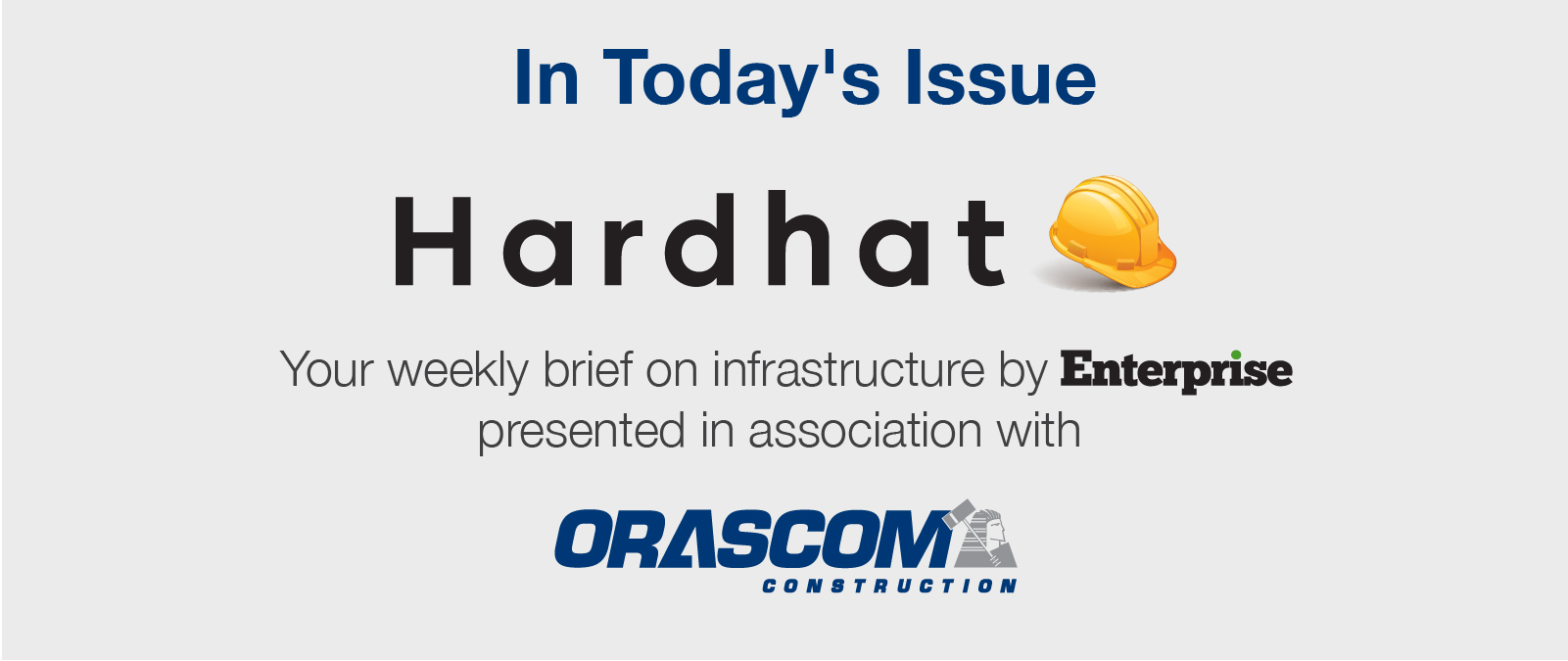 *** It's Hardhat day — your weekly briefing of all things infrastructure in Egypt: Enterprise's industry vertical focuses each Wednesday on infrastructure, covering everything from energy, water, transportation, and urban development, to social infrastructure such as health and education.
In today's issue: We spotlight Egypt's strategy to transition its broadband infrastructure from copper cables and wires to fiber optics, beginning with the 2012 EGP 37 bn plan. We look at how far we've come towards that transition, what the obstacles are to that, and why, despite all the effort done, are our internet speeds still falling short.