Wednesday, 1 September 2021
THIS MORNING: Youssef Boutros Ghali's assets are unfrozen + Aeroflot opens ticket sales for direct flights from Moscow to Egypt's Red Sea coast
Good morning, wonderful people, and welcome to September — a month full of new beginnings and new potential as the kiddies trudge back to school, businesses start planning for 2022, and we all look forward to fall and winter weather that is the envy of countries around the world.
THE BIG STORY here at home? Lots of investment and M&A news. Private equity outfit Amethis is looking at Egyptian SMEs after reaching a USD 101 mn first close on a fund — and will open an office in Egypt given how attractive the local market is. Meanwhile, Amazon has inaugurated a warehouse in 10 Ramadan. Meanwhile, a state-owned fund has acquired a 49% stake in the film studio behind the first made-in-Egypt flick to hit Netflix. We have chapter and verse on all three stories and more in this morning's news well.
From the Dept. of Good News #1: Youssef Boutros Ghali's assets have been unfrozen after the Illicit Gains Authority concluded there was no basis for a criminal case against the Mubarak-era finance minister, Al Masry Al Youm reported. Boutros Ghali was a model civil servant whose smart, technocratic policymaking saw Egypt take long strides toward widening the tax base at the same time as smart policy reforms he enacted made it easier and more attractive to simply pay the taxman his due.
From the Dept. of Good News #2:- Russian flag carrier Aeroflot has opened ticket sales for direct flights from Moscow to Hurghada and Sharm El Sheikh, with the first flight set to take off on 1 October, according to a statement picked up by Russian state news agency Tass. Aeroflot will operate one daily flight from Moscow to each of the two resort towns.
S7 Airlines is also set to run two weekly flights between Moscow and Sharm starting 9 October and will run one other direct flight each week to Hurghada starting 5 October, Al Masry Al Youm reports. Russian tourists returned to Red Sea resorts last month after a six-year interregnum.
A brand new month awaits: Here are the key news triggers for the first two weeks of September:
PMI: August's PMI figures for Egypt, KSA and the UAE will land on Sunday, 5 September.
Foreign reserves: The central bank will release foreign reserves figures for August sometime next week.
Inflation: Inflation data for August will drop next week.
Interest rates: The Central Bank of Egypt will meet to review interest rates on Thursday, 16 September.
THE BIG STORY ABROAD- US President Joe Biden is mounting a blunt defense of his decision to declare the war in Afghanistan over. The news comes as the European Union said it is planning an EUR 600 mn humanitarian aid package for the country's neighbors to help them cope with a potential wave of refugees fleeing Taliban rule, the Financial Times. Meanwhile, the WSJ thinks that "in leaving Afghanistan, the US has reshuffled global power relations" — to the delight of Beijing and Moscow. The US pullout also leads the front pages of the Washington Post, Bloomberg and Reuters.
A close second: The fraud trial of Theranos founder Elizabeth Holmes got underway yesterday when jury selection began as scheduled. The story is getting plenty of ink from the FT and the Journal.
Closer to home: The UAE and Turkey are still mending fences, with the latest (very high profile) sign being Abu Dhabi Crown Prince Mohammed bin Zayed Al Nahyan taking a call from the guy in Ankara, Reuters and Bloomberg report.
What do you do when you're a finance editor and the rest of the world is paying attention to life and death in Afghanistan? Waffle. What goes up must come down, we get it. But the waffle in this story from CNBC (headline: There are mounting risks that make September a potentially hazardous time for stocks) is ridiculous. Why will the market correct? Covid, sure. But also: "Stocks are down more often than they are up in September, and after seven months of gains, it's possible the market could see a pullback." Trenchant analysis at its best.
IN CASE YOU MISSED IT-
MORNING MUST READ- Google is postponing its workers' return from the office — for the third time — until 2022: The tech giant has once again pushed back the date when its employees are required to report to the office until next January amid a resurgence of covid-19 cases around the world, according to a Google blog post yesterday. Google had previously announced return-to-office dates as 1 September and 18 October of this year — and had mandated vaccines for all staff returning to the office. Other big tech firms including Facebook and Apple have also told employees they will not be required to work in person until at least January.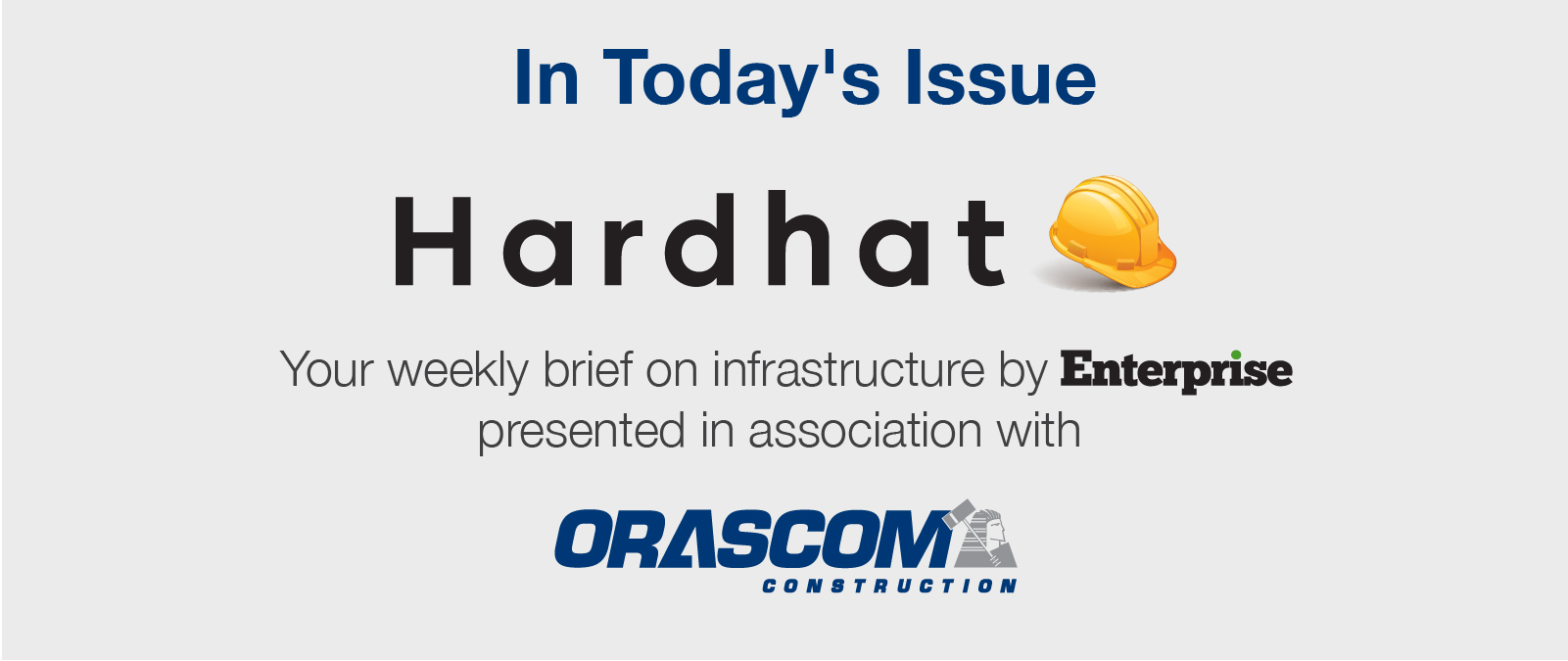 *** It's Hardhat day — your weekly briefing of all things infrastructure in Egypt: Enterprise's industry vertical focuses each Wednesday on infrastructure, covering everything from energy, water, transportation, and urban development as well as social infrastructure such as health and education.
In today's issue: Prefab and modular construction are slowly making their way onto Egyptian building sites as a cost-effective and time-saving alternative to traditional construction. The two methods are being practiced by companies such as Qubix, Hilti, and Arabian Construction House. We sat down with them to learn more about the implications prefab and modular construction could have in Egypt, and what the demand looks like now.