Tuesday, 3 August 2021
THIS MORNING: More tobacco industry grumbling + Covid fourth wave this September?
Good morning, wonderful people, and happy hump day. There's plenty to think about as we push over the top and into the back half of the week.
THE BIG STORY ABROAD this morning is one with plenty of implications for Egypt: Widening global concern about the delta variant of covid-19, as we discuss in this morning's Covid Watch, below. The latest developments see worries about what delta is doing to Asia's economic recovery, the IMF allocating another USD 650 bn in special drawing rights to help shore up emerging economies slammed by covid, and more US cities and companies bringing back masks to stop the advance of the more transmissible variant.
Oh, and the fourth wave could be upon us by September, the Health Ministry is warning, as schools reopen, holidaymakers return from Sahel and points abroad, and office workers return. We have the rundown in Last Night's Talk Shows, below.
Vaccine update: That 12-day delay in your scheduled appointment with the Health Ministry for a second vaccine does? It is very real, in our experience. One of us showed up yesterday to get our second jab and was very politely asked to return on Friday, 13 August (no omens there, right?) instead. Health Ministry officials are working to bring in stocks of new, made-in-Egypt Sinovac by mid-month and are waiting for a cornucopia of other vaccines to arrive in the coming weeks and months.
Have a kid you want to protect against covid? The UAE has just approved Sinopharm for use in children aged three and up.
We also have news of more complaining from the global giants who may want to sell the nation cancer sticks cigarettes. While Philip Morris is interested in bidding for a new licence to distribute tobacco products, three competitors are complaining that they need more time and more protection before bringing their exceptionally healthy, not-at-all-destructive to human health products to the market. We have the story in Speed Round, below.
HAPPENING TODAY- The Africa Food Manufacturing exhibition continues at the Egypt International Exhibition Center. The event runs until tomorrow.
** CATCH UP QUICK with the top stories from yesterday's edition of EnterprisePM:
More bond inflows? Egyptian bonds could receive USD 3-4 bn of foreign inflows during 2H2021, Alia Mamdouh, Beltone financial's chief economist, told Bloomberg.
New fund coming in 4Q2021: The National Bank of Egypt, Banque Misr, Banque du Caire and Suez Canal Bank have announced the launch of a new EGP 1 bn fund managed by the US-based firm Avanz Capital to invest in the healthcare, education and fintech sectors, among others.
Mubasher Capital plans spate of new funds: The company has announced it's rolling out 10 funds from 2022-2025 in hopes of raising EGP 250-500mn for each one, though the plan is still pending for approval by the Financial Regulatory Authority.
---
MORNING MUST READS- We have a handful for you this morning, depending on "where your head's at":
Corporate America is atitter as a racy succession battle heats up for control of the US publisher of Harry Potter. The longtime head of Scholastic died while on a walk in Martha's Vineyard (think of it as the "Sahel of New York" if you want to be Cairo-centric). "He didn't give control of the USD 1.2 bn publisher to either of his two sons, or his siblings, or his ex-wife, with whom he had rekindled a friendship during the pandemic. Instead, control went to Iole Lucchese, Scholastic's chief strategy officer. She also inherited all his personal possessions." Lucchese was not just Robinson's self-described "partner and closest friend" — she was also his longtime romantic partner. Read: A CEO's sudden death, an office romance and a surprise will in the WSJ.
Drugmakers are desperate to sell you a pill to ward off Alzheimer's disease. But what if sleep and diet are really the key — meaning a great many people could ward off the disease by getting enough sleep and cutting carbs out of their lives? Business nerds will want to read Fortune magazine's The quest for rest: Sleep could be the key to fighting Alzheimer's—and a huge business opportunity. Science nerds will want to start here in Biochimica et Biophysica Acta with Is Alzheimer's disease a Type 3 Diabetes? A critical appraisal.
SIGN OF THE TIMES- Goldman Sachs is boosting pay for juniors by as much as 30% and will start first-year analysts at USD 110k per year (base salary, before potential bonuses). Goldman has a reputation for being tight-fisted with juniors and, as our IB nerds know, is competing for talented people who are probably more interested in crunching numbers at a startup than playing with PowerPoint all night at the whim of an MD or because of "feedback" from legal counsel. The story is front page everywhere from the Financial Times to the Wall Street Journal.
TOKYO 2020 AS IT STANDS-
| | | | | | |
| --- | --- | --- | --- | --- | --- |
| | Country | 🏅 | 🥈 | 🥉 | Total |
| 1 | China | 29 | 17 | 16 | 62 |
| 2 | US | 22 | 25 | 17 | 64 |
| 3 | Japan | 17 | 6 | 10 | 33 |
| 4 | Australia | 14 | 4 | 15 | 33 |
| 5 | ROC (Russia) | 12 | 21 | 17 | 50 |
| 73 | Egypt | 0 | 0 | 2 | 2 |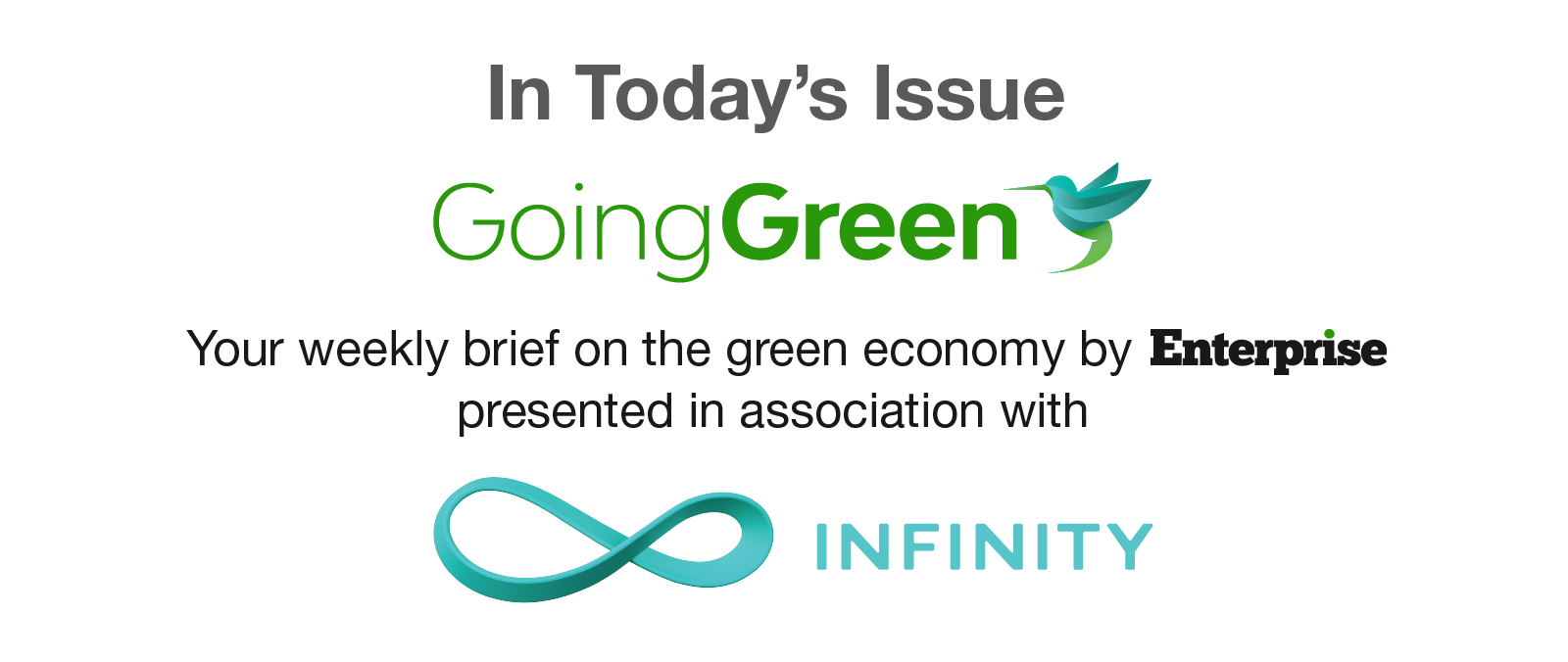 *** It's Going Green day — your weekly briefing of all things green in Egypt: Enterprise's green economy vertical focuses each Tuesday on the business of renewable energy and sustainable practices in Egypt, everything from solar and wind energy through to water, waste management, sustainable building practices and how you can make your business greener, whatever the sector.
In today's issue: We examine the government's E-Tadweer initiative, an app that was recently launched to incentivize people to recycle defunct electronics and reduce e-waste.
CORRECTION-This section was corrected on Tuesday, 3 August to reflect the fact that the the IMF is allocating an additional USD 650 bn in SDRs, not USD 650 mn as we had initially written. h/t Ahmed Th.