Monday, 2 August 2021
THIS MORNING: PMI bidding for a tobacco license should give comfort to investors + are traditional VCs being crowded out of the race for the next hot startup?
Good morning, friends, and welcome to a fairly typical August news day. This is the month when newsflow lurches from achingly slow to really brisk … and back again, all in the same day.
Today's news is… brisk without being too taxing for those of you settling into your month in Sahel, with the big story of the day being (1) the continued strength of the domestic debt market and (2) a reassuring sign that Philip Morris is among the international players interested in a new tobacco license. It's good news for the investment environment, if not particularly great from a healthcare point of view. It's critical that the government deliver clarity on the license terms to avoid the type of mixed messaging that muddled the last attempt to take a license to market.
THE BIG STORY ABROAD? There are three, actually, all of them vying for your attention this morning. The Financial Times and Wall Street Journal are giving plenty of attention to the specter of inflation, which the WSJ suggests investors are starting to price in. Both the Journal and Reuters are getting edgy about lockdowns and a prospective fourth wave, with the latter quoting Anthony Fauci as saying Amreeka isn't locking down again despite a surge in the Delta variant at same time as Australia sends troops into the streets of Sydney to enforce a snap lockdown. China's "capitalist smackdown" is getting prominent play in both Bloomberg and CNBC.
Also getting ink: Jack Dorsey's Square has agreed to buy Afterpay, home to a popular buy now, pay later product (think: EFG Hermes' valU) in a USD 29 bn all-stock transaction. The news is everywhere from CNBC to the WSJ.
ALSO WORTH KNOWING- Is Agent Orange planning a 2024 re-election campaign? Former US president Donald Trump has a USD 102 mn war chest of "political cash he can wield as the GOP eyes retaking majorities in Congress next year," the Wall Street Journal reports. Trump — who raised more money than any other Republican — would not be able to use all of the funds for a reelection bid and has not yet said whether he plans to run.
***CATCH UP QUICK on the top stories from yesterday's edition of EnterprisePM:
Big changes are coming to the EGX in September in hopes of raising trading volumes: The way the bourse calculates closing prices will change and the limit on intraday movements in share prices will be raised from 10% to 20%.
Swvl SPAC gets USD 10 mn capital injection: Kuwaiti telecom provider Zain will invest USD 10 mn into the company's newly-announced merger with US-based SPAC Queen's Gambit.
EFG at the top. Again: The investment bank has topped the brokerage league table for the fourth consecutive month with a market share of 36.6%.
HAPPENING TODAY- The Africa Food Manufacturing exhibition kicks off today at the Egypt International Exhibition Center. The event will run until 4 August.
MORNING MUST READ-
Non-traditional venture investors are crowding out venture capitalists in Silicon Valley, with non-VC funds contributing to a record high of 42% of tech startup transactions in 2Q — and more than three-quarters of all invested capital, the Wall Street Journal reports, citing figures from research firm Pitchbook Data. Hedge, mutual, pension and sovereign wealth funds are investing heavily in US tech startups — to the tune of USD 150 bn in 1H2021, more than full year funding in every year prior to 2020. While providing more leverage for company founders, all that money has sent valuations sky-high, with at least 136 companies having achieved valuations of USD 1 bn or more from April-June.
CIRCLE YOUR CALENDAR-
It's interest rate week: The Central Bank of Egypt will meet this week to review interest rates. All 12 analysts we surveyed expect the central bank to leave rates on hold, with inflation and rising global commodity prices weighing heavily on their decision.
Other news triggers to keep an eye on in the coming couple of weeks:
PMI: July's purchasing managers' index will be out on Tuesday, 3 August.
Foreign reserves: July's foreign reserves figure should land next week.
Inflation: Inflation data for July will be out on Tuesday, 10 August.
Check out our full calendar on the web for a comprehensive listing of upcoming news events, national holidays and news triggers.
TOKYO 2020 AS IT STANDS-
| | | | | | |
| --- | --- | --- | --- | --- | --- |
| | Country | ???? | ???? | ???? | Total |
| 1 | China | 24 | 14 | 13 | 51 |
| 2 | US | 20 | 24 | 16 | 60 |
| 3 | Japan | 17 | 5 | 9 | 31 |
| 4 | Australia | 14 | 3 | 14 | 31 |
| 5 | ROC (Russia) | 12 | 19 | 13 | 44 |
| 70 | Egypt | 0 | 0 | 2 | 2 |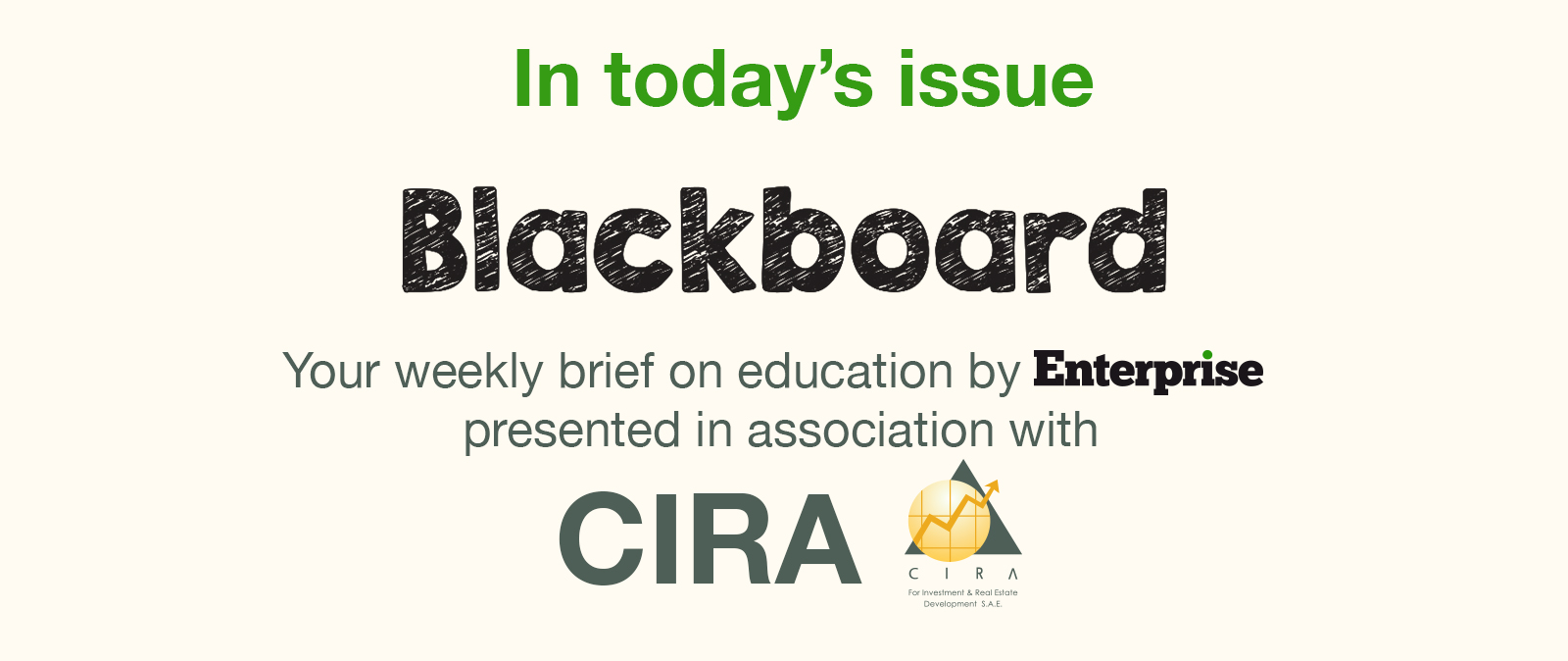 *** It's Blackboard day: We have our weekly look at the business of education in Egypt, from pre-K through the highest reaches of higher ed. Blackboard appears every Monday in Enterprise in place of our traditional industry news roundups.
In today's issue: While Egypt's demand for K-12 private school education is rapidly growing, development remains heavily Cairo-focused. But why are so few school operators trying to meet demand in governorates beyond Cairo and Alex? Lower earning power, high land costs, and challenges in accurately assessing demand in the governorates make expansion a tricky financial balancing act — one that not many operators are willing to take a chance on.