Wednesday, 28 July 2021
THIS MORNING: House summer recess begins; 3-year travel ban for Saudi citizens traveling to Egypt; Russian delegation assesses covid-19 situation in Red Sea; US tech firms smash 2Q earnings estimates.
MPs are packing their bags for Sahel: The House broke for summer recess yesterday, ending the first legislative session of the new parliament that started on 12 January, Masrawy reports. The Senate went on recess on 19 July.
What does this mean for the rumored cabinet shuffle? The parliament could be called by the president for an emergency session to approve the shuffle, MP Ayman Abou Alaa told Masrawy. Sources have told multiple outlets in recent days that a major government shake-up could take place this week or the next, with some claiming that we could be seeing as many as 11 new faces on the cabinet.
WHAT'S HAPPENING TODAY-
The Clean Energy Business Council will host a webinar focused on female entrepreneurs in the MENA renewable energy scene at 3 pm.
A Russian delegation arrived in Egypt yesterday for a four-day visit to assess the covid situation in Hurghada and Sharm El Sheikh before direct flights between Russia and the Red Sea resort towns resume next month, Youm7 reports. The team will inspect preventative measures in place at the two airports and some hotels in the cities. Flights are expected to resume on 9 August following a six-year hiatus due to the 2015 Metrojet crash.
*** CATCH UP QUICK with the top stories from yesterday's edition of EnterprisePM:
SODIC closes EGP 343 mn securitized bond sale: The bonds were issued in two tranches with tenors of 13 and three years and ratings of AA+ and A.
GoodsMart gets funding: Online grocery shopping service GoodsMart has secured USD 3.6 mn in funding in a round led by Sawari Ventures.
Barrick Gold signs four gold exploration contracts: The Canadian miner has inked four gold exploration contracts worth a combined USD 8.8 mn for 19 blocks in the Eastern Desert.
GLOBAL EARNINGS WATCH- Apple, Alphabet and Microsoft continued where Tesla left off yesterday, smashing 2Q earnings expectations.
Apple's net income almost doubled to USD 21.7 bn during the quarter, compared to an expected USD 16.6 bn. Revenues rose to a record USD 81.4 bn.
But that didn't stop its share price from sliding: Apple shares fell almost 3% in late trading after the company warned that supply chain disruptions will affect iPhone and iPad sales in the current quarter.
Google parent Alphabet reported USD 18.5 bn net income, compared to USD 3.1 bn that analysts were expecting. Revenues came in at USD 61.9 bn vs the estimated USD 56.2 bn.
Microsoft made net income of USD 46.2 bn during the quarter, up from the expected USD 14.5 bn.
The story was everywhere in the business press last night: FT | Wall Street Journal | Bloomberg | Reuters | CNBC.
CIRCLE YOUR CALENDAR-
Startups have until this Thursday, 29 July, to apply for round two of the Green Works Growth Acceleration Program, which aims to support green enterprises in Egypt. The 10-month program is supported by Hivos and implemented by Nahdet El Mahrousa and will see 10 startups receive financial and non-financial support. Chosen startups will be eligible for up to EGP 250k in funding. You can read more about eligibility requirements and the program here (pdf) and register using this form.
Egypt will host the Africa Food Manufacturing exhibition at the Egypt International Exhibition Center on 2-4 August.
The Central Bank of Egypt will meet to review interest rates on Thursday, 5 August.
Check out our full calendar on the web for a comprehensive listing of upcoming news events, national holidays and news triggers.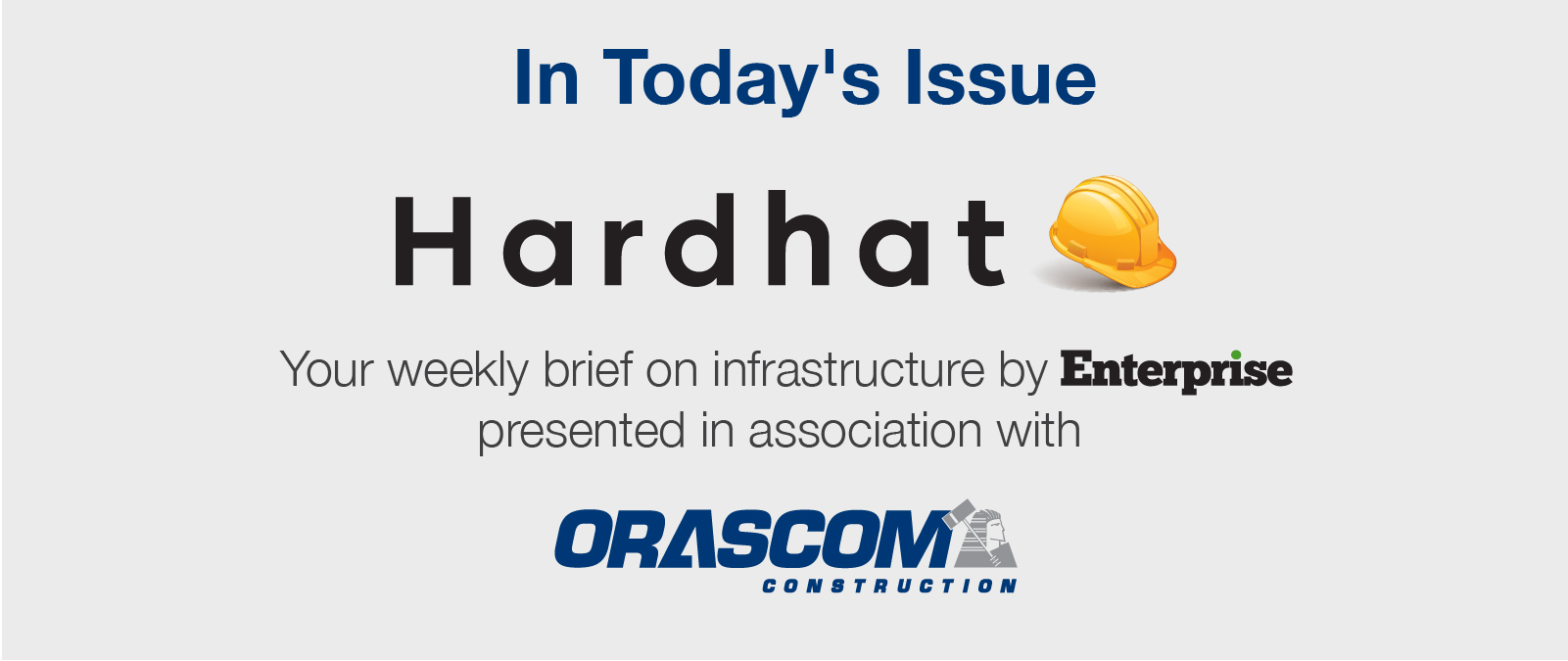 *** It's Hardhat day — your weekly briefing of all things infrastructure in Egypt: Enterprise's industry vertical focuses each Wednesday on infrastructure, covering everything from energy, water, transportation, and urban development, as well as social infrastructure such as health and education.
In today's issue: We sit down with Samaila Zubairu, president and CEO of the Africa Finance Corporation, to discuss Egypt's membership in the lender, its investment plans, the country's infrastructure gaps and how Africa can harness the global move towards renewable energy.