Tuesday, 27 July 2021
THIS MORNING: CEO of the Africa Finance Corporation in town; Tunisia declares a one-month curfew; Fed interest rate meeting starts today; Tesla kicks off tech earnings week.
Good morning, ladies and gentlemen — we have a moderately busy issue for you this morning so let's just jump straight into it.
WHAT'S HAPPENING THIS WEEK-
The CEO of the Africa Finance Corporation (AFC) is in town this week for talks with senior Egyptian officials about its investment plans. Samaila Zubairu kicked off his visit with a meeting with Planning Minister Hala El Said yesterday, discussing potential investments in infrastructure, renewable energy, transport and pharma projects, the Trade Ministry said yesterday. El Said said that Egypt is committed to becoming a full member of the African multilateral lender, which currently has 31 African member countries.
***Stay tuned: We sat down for an exclusive chat with Zubairu this week about the AFC's plans for Egypt. We'll publish the full interview later this week.
It's Fed day: The Federal Reserve begins its two-day meeting to review interest rates today. It's set to be an interesting meeting: with inflation at highs not seen since 2008 and the spreading delta covid variant raising concerns over the trajectory of the economy, the Fed is increasingly between a rock and a hard place. Though the US economy remains growing at a solid rate, the pace of inflation shows no signs of slowing, leaving members of the Federal Open Markets Committee divided about when and how it should begin to unwind its stimulus program and ultra-low interest rate regime. Check out Bloomberg, the FT and the AP for pre-meeting previews.
The political turmoil in Tunisia is still the biggest story in the region: Tunisian president Kais Saied has imposed a nationwide nighttime curfew and banned gatherings until the end of August, a day after firing the country's prime minister and dissolving parliament following violent anti-government protests. President Kais Saied also dismissed the defense and acting justice ministers, a day after assuming executive power in response to nationwide protests against the government's handling of the pandemic and the economy. Saied has denied any claims of staging a coup, saying yesterday that he acted in accordance with the country's constitution.
The story is getting plenty of coverage in the Western press, which has taken a mostly negative stance on events. The New York Times is claiming that Tunisia's democracy is "on the verge of collapse," the Wall Street Journal writes that Saeid is "tightening his grip on power," and Reuters says that the country's democracy is "in turmoil."
***CATCH UP QUICK with the top stories from yesterday's edition of EnterprisePM:
Thndr to add funds, eyes margin trading: The zero-commission trading app is looking to add new investment funds, including one that invests in sharia-compliant equities and before the year is out, and is also angling for a license to allow its clients to trade on margin.
Could Chinese crackdown on education investment be good for Egypt? An overhaul of China's USD 100 bn private education industry will eliminate foreign investors from much of the sector, and could drive investors to other markets, like Egypt.
Bye bye Souq, hello Amazon.eg: Amazon.eg will launch later this year, replacing Souq as the company's selling platform in Egypt. Vendors on Souq are now able to register on the Amazon Seller Central to begin selling on Amazon.eg as soon as the site goes live.
GLOBAL EARNINGS WATCH- Tesla kicks off tech earnings week. The US electric-vehicle and clean energy giant shrugged off the global chip shortage to report higher-than-expected earnings in 2Q2021. Tesla's net income reached USD 1.1 bn during the quarter, a tenfold increase from 2Q2020, while revenues almost doubled to USD 12 bn. Earnings per share came in at USD 1.45, comfortably beating the 97.5-cent forecast.
Coming up this week: Alphabet, Apple and Microsoft report their earnings today, Facebook is up on Wednesday, and it's Amazon's turn on Thursday.
The earnings are front page news everywhere in the global business press this morning: CNBC | FT | Bloomberg | Wall Street Journal | Yahoo! Finance.
CIRCLE YOUR CALENDAR-
Startups have until Thursday, 29 July to apply for round two of the Green Works Growth Acceleration Program, which aims to support green enterprises in Egypt. The 10-month program is supported by Hivos and implemented by Nahdet El Mahrousa and will see 10 startups receive financial and non-financial support. Chosen startups will be eligible for up to EGP 250k in funding. You can read more about eligibility requirements and the program here (pdf) and register using this form.
The Clean Energy Business Council will host a webinar focused on female entrepreneurs in the MENA renewable energy scene at 3 pm on Wednesday, 28 July.
Egypt will host the Africa Food Manufacturing exhibition at the Egypt International Exhibition Center on 2-4 August.
The Central Bank of Egypt will meet to review interest rates on Thursday, 5 August.
Check out our full calendar on the web for a comprehensive listing of upcoming news events, national holidays and news triggers.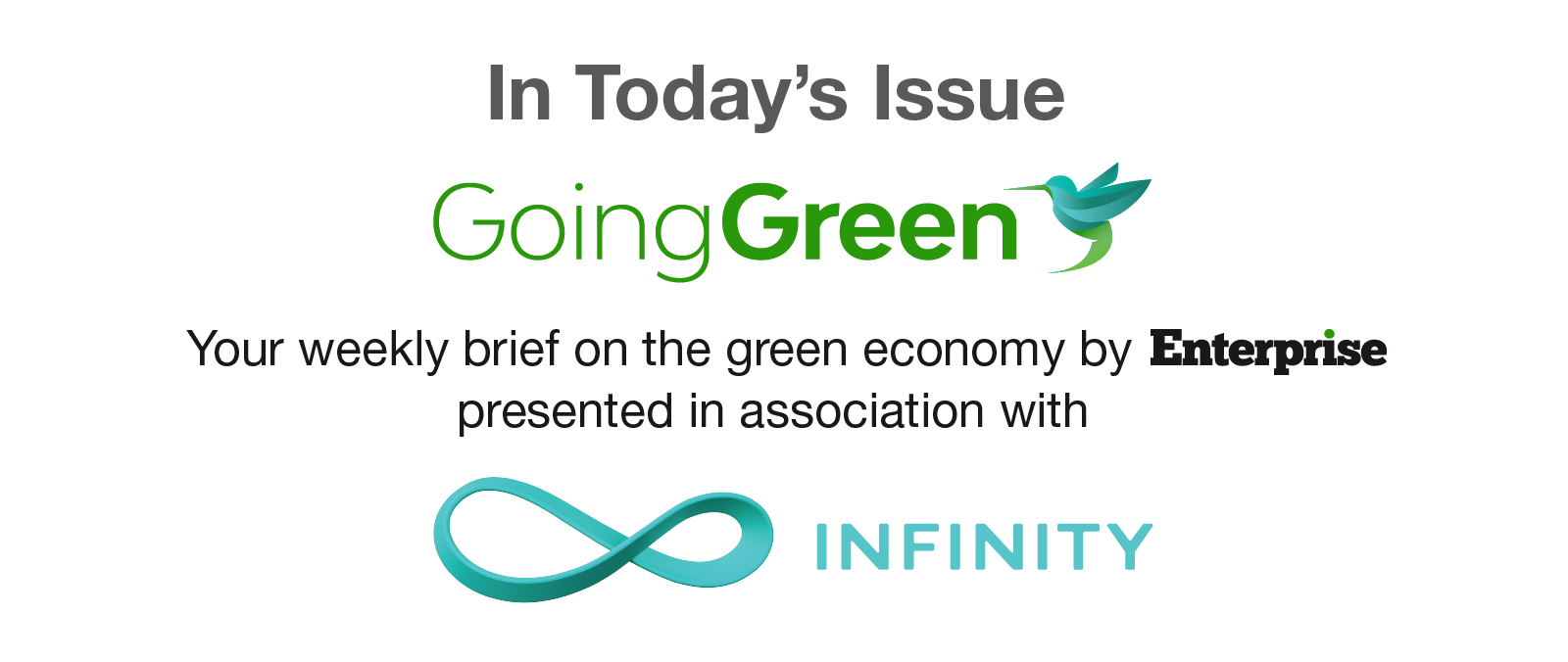 *** It's Going Green day — your weekly briefing of all things green in Egypt: Enterprise's green economy vertical focuses each Tuesday on the business of renewable energy and sustainable practices in Egypt, everything from solar and wind energy through to water, waste management, sustainable building practices and how you can make your business greener, whatever the sector.
In today's issue: As the government continues to tout waste-to-energy (WtE) as a win for the private sector, efforts are underway to get projects off the ground. The WtE feed-in tariff has been set at EGP 1.4/Kwh, a national project to establish WtE plants in multiple governorates is in the pipeline, and WtE projects are set to receive financing at a subsidized interest rate of 8%. But despite these efforts, private sector players say that more financial incentives are needed to make WtE investment viable.