Wednesday, 14 July 2021
THIS MORNING: Four days off next week; EGX election day; Irrigation minister in DRC; Hariri to meet Shoukry in Cairo today; US inflation spikes.
GOOD NEWS- We're officially getting a four-day vacation: Government agencies and public sector companies will receive a four-day break next week in observance of Eid Al Adha, the cabinet announced yesterday. Eid holiday will run from Monday, 19 July until Thursday, 22 July, while Saturday, 24 July will also be a national holiday in observance of the 23 July Revolution. The EGX and banks are yet to announce their plans for the break.
The timing of Thanaweya Amma exams will not change, and will go ahead according to the original timetable set by the Education Ministry.
And before we get down to business: It's finally gone! The Ever Given finally left Egyptian waters yesterday morning, setting sail for Rotterdam at 4:00am, a canal source told Reuters. The mega vessel left the Suez Canal last Wednesday following the signing of a final settlement agreement but had to have its hull inspected in Port Said before continuing its journey to Europe.
WHAT'S HAPPENING TODAY-
It's election day at the EGX: The EGX will hold its board elections for the 2021-2025 term today. You can check out the list of candidates vying to fill board positions here (pdf).
Lebanon's sort-of prime minister Saad Hariri is in town today for talks with Foreign Minister Sameh Shoukry, who appears to be finally getting a day off from the GERD to attend to other regional issues. Al Shorouk says that the two will discuss ongoing negotiations in Lebanon to form a government ahead of crunch talks with President Michel Aoun on Wednesday.
Irrigation Minister Mohamed Abdel Aty is on a three-day visit to the Democratic Republic of the Congo, Al Shorouk reports.
GERD on the agenda? The article doesn't make mention of the Grand Ethiopian Renaissance Dam (GERD) but we'd find it hard to believe if the subject does not feature prominently in discussions over the next few days. The DRC currently chairs the African Union and has played a leading role in the negotiations since assuming the presidency earlier this year. The visit comes after global powers urged Egypt, Ethiopia and Sudan to continue with the AU-led talks during a meeting at the UN Security Council last Thursday.
*** CATCH UP QUICK with the top stories from yesterday's edition of EnterprisePM:
New ESG reporting requirements next year: EGX-listed companies + NBFS players will be required to submit ESG disclosures at the same time as they file their annual financial statements, under a decree issued by FRA.
Subsidized mortgages for low- and middle- income earners: The CBE has launched its EGP 100 bn mortgage finance initiative, which is offering 30-year mortgages at a subsidized rate of 3% to low- and middle-income homebuyers.
Elmenus closes USD 10 mn pre-series C funding round: The round was led by Fawry, Marakez, and Luxor Capital, and Elmenus will use the funding to expand their operations and increase their user base.
---
THE BIGGEST BUSINESS STORY OF THE DAY- US inflation jumps most in 13 years in June: US inflation accelerated at its fastest pace since 2008 in June, surpassing all forecasts and calling into question policymakers' theory that recent price increases will only be temporary. Figures released by the Bureau of Labor Statistics yesterday showed that consumer price inflation rose 5.4% y-o-y in June, it's highest rate since August 2008, and well above the 4.9% predicted by economists. On a monthly basis, prices rose 0.9% — the biggest monthly gain since June 2008.
Giving the Fed comfort: "The fact that the recent run-up in inflation has been dominated by a few categories should give the Fed leadership continued confidence in their view that it is mostly a transitory increase," said a JPMorgan economist. The largest price increases have so far been limited to sectors affected by the pandemic: used car prices, which accounted for a third of the overall gains, have risen due to the semiconductor shortage, while airfares and hotel prices have increased. Some inflation drivers, however, could remain beyond next year such as higher rents and rising wages amid labor shortages.
On the flip side: The longer inflation continues to climb, the greater pressure the Fed is going to come under to start rolling back monetary stimulus, and potentially bring forward rate hikes. Policymakers have remained adamant that inflation will be short-lived and is being driven by supply-side constraints caused by the reopening of economies from the pandemic, but while inflation rises speculation about whether the central bank will change course will continue to grow.
The markets reacted as you'd expect: Bond yields climbed and stocks fell back from record highs as concerns over rising inflation rippled through the markets. The S&P 500 fell for the first time in three days while rates across the entire yield curve rose, sending US 10-years to weekly highs.
Strong earnings didn't hold up stocks: US investment banks Goldman Sachs and JPMorgan both reported strong earnings yesterday. Goldman smashed expectations as its investment banking arm posted its second-highest 2Q earnings ever, fuelled by the booming US IPO market. JPMorgan also beat Wall Street's forecasts, posting USD 31.4 bn in revenues after releasing bns of USD set aside last year as loan loss provisions.
The story dominated the conversation in the global business press for much of the day yesterday: Reuters | AP | WSJ | FT | Bloomberg.
CIRCLE YOUR CALENDAR-
Expect a decision on fuel prices in the coming days: The government's fuel pricing committee has been in talks since the beginning of the month over whether to raise, cut or leave on hold fuel prices during 3Q2021. We were expecting to hear something yesterday but a government official had suggested that a decision could instead be made later in the month.
Check out our full calendar on the web for a comprehensive listing of upcoming news events, national holidays and news triggers.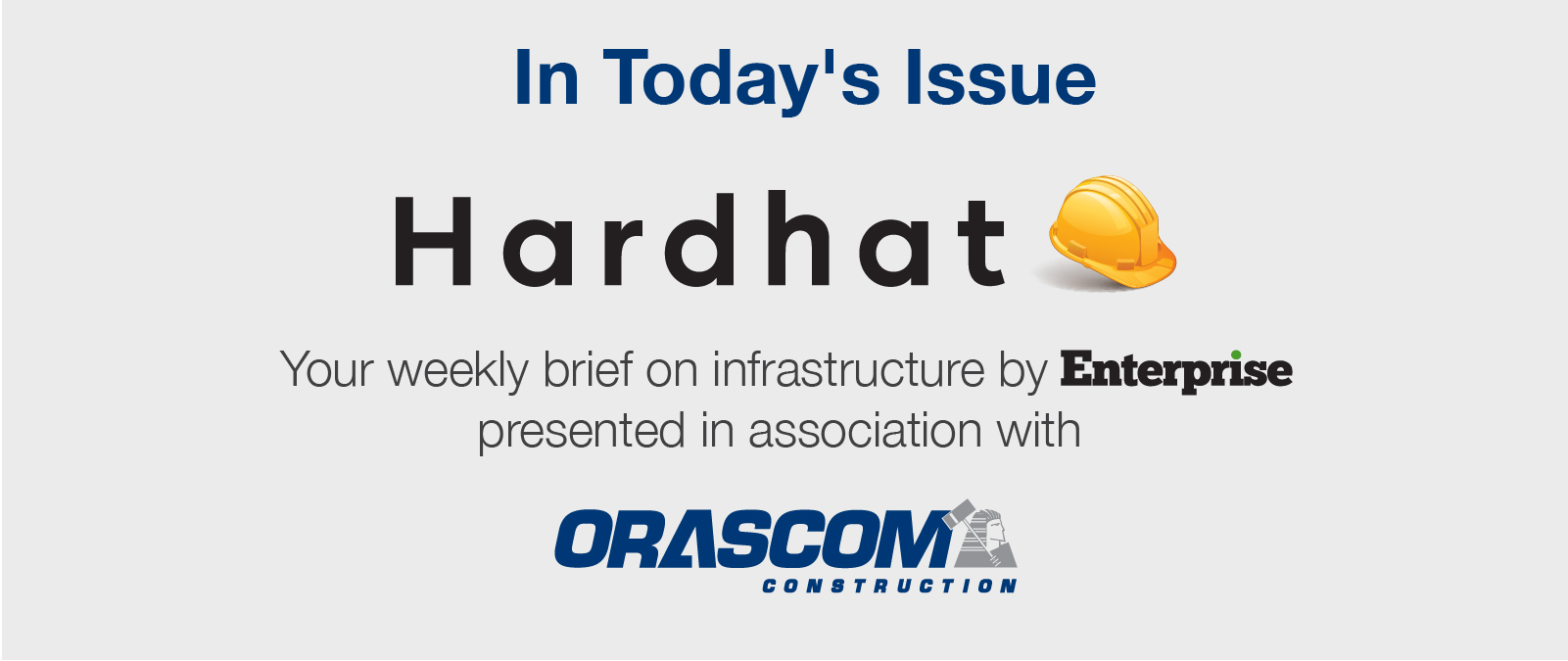 *** It's Hardhat day — your weekly briefing of all things infrastructure in Egypt: Enterprise's industry vertical focuses each Wednesday on infrastructure, covering everything from energy, water, transportation, urban development as well as social infrastructure such as health and education.
In today's issue: Earlier this month, we looked at what the Economist Intelligence Unit had to say about the development of Egypt's renewables sector over the coming decade. This week, we're examining what the 2020s have in store for non-renewable energy in Egypt, including the coming natural gas boom, and what that means for oil.