Tuesday, 22 June 2021
THIS MORNING: GERD diplomacy; CIB PSA World Tour Finals starts today; elections in Ethiopia.
Good morning, everyone, and welcome to a typical "2021" news day led by stories on covid vaccines as well as M&A in healthcare and non-bank financial services. Not "2021 enough" for you? We also have talk about Ethiopia and GERD, rail accidents, privatization and the global commodities boom. Does it get any more "2021" than that?
WHAT'S HAPPENING TODAY-
Irrigation Minister Mohamed Abdel Aty is on a four-day visit to South Sudan that kicked off yesterday with talks with the country's foreign minister, the ministry said in a statement. The two discussed the dispute over the Grand Ethiopian Renaissance Dam (GERD) and a joint higher committee meeting set to take place in Cairo next month. Also on the agenda: Aty will meet his Sudanese counterpart Manawa Peter to discuss joint water initiatives, before visiting several projects that Egypt is involved in.
GERD diplomacy? The irrigation minister's visit to the upstream Nile country comes as Egypt tries to get other countries on side to support its position in the dispute over the GERD. In past weeks, Egypt has strengthened military ties with several states, signing defense agreements with Sudan, Kenya, Uganda and Burundi, while President Abdel Fattah El Sisi visited Djibouti for talks with the country's president.
It's day one of the 2020-2021 CIB PSA World Tour Finals. Today, world no.1 Ali Farag faces defending champion Marwan El Shorbagy, while women's no.1 Nour El Sherbini plays France's Camille Serme and last year's quarter-finalist Nouran Gohar faces fellow Egyptian Salma Hany. The tournament will run through Saturday, 27 June.
***CATCH UP QUICK with the top stories from yesterday's edition of EnterprisePM:
Tuk-tuk owners can apply to swap their vehicles for natgas microbuses next month: Tuk-tuks can now take part in the natgas vehicle swap scheme and will receive financial support and reduced interest rates, while cabinet is also expected to recommend reducing the cost of tuk-tuk licensing.
EFG, TMG, GB Capital mortgage arm Bedaya plans securitization before 2021 is out: Mortgage provider Bedaya is planning to sell securitized bonds backed by its receivables before the end of the year to finance new branches.
Egyptian digital trucking platform Trella has closed a USD 42 mn funding round co-led by Maersk Growth: The financing includes USD 30 mn new equity and USD 12 mn in debt, which will likely go towards the company's plans to scale its operations in the MENA + Pakistan region.
HAPPENING SOUTH OF THE BORDER-
Ethiopians are going to the polls as Prime Minister Abiy Ahmed stands for reelection. The country's first multiparty elections in 16 years have faced major hurdles, with an ongoing ethnic conflict in the Tigray region, opposition boycotts, and logistical difficulties. Though voters went to the polls across much of the country yesterday, four of Ethiopia's 10 regions were unable to open voting booths, and in two that did, the country's election authority reported intimidation of election observers. Abiy, who is expected to win, tweeted ahead of the vote that it would be Ethiopia's "first attempt at free and fair elections." The Associated Press and Reuters have the story.
It's a mixed picture in the global front pages this morning, with no single story getting widely picked up:
The market yesterday: CNBC and the Wall Street Journal are focusing on the strong — and slightly unexpected — gains in US shares yesterday (more on that below).
Covid in the US of A: We have competing visions of the state of the US' covid epidemic, with Bloomberg warning of the spread of the delta variant and the Associated Press more optimistically running with the low death rates, which have fallen below 300 per day for the first time since March 2020.
MARKET WATCH- Yesterday wasn't quite as rocky as we thought it would be: US stocks saw their biggest daily gains in five weeks yesterday as concerns about a less dovish stance at the Federal Reserve abated, Bloomberg says. The S&P 500 gained 1.4% during the day, led by energy, financial and industrial shares, while the Dow climbed 1.8% and the Nasdaq finished 0.6% up. The gains came despite volatility in Asian markets earlier in the day, which saw the Nikkei lose some 3.5%.
Stocks in Europe and the US saw heavy losses last week on the back of the Federal Reserve's policy meeting, after which it suggested it could raise interest rates in 2023 — a year earlier than investors had anticipated.
Don't be surprised if there's more volatility ahead: Former Treasury Secretary Lawrence Summers and bn'aire hedge fund investor Ray Dalio have warned that rising inflation and an overheating economy could upend the recovery and send jolts through financial markets, Bloomberg reports. Speaking at the Qatar Economic Forum yesterday, Dalio said that record high valuations mean that market and economy alike will be "very sensitive" to attempts by the Fed to roll back its ultra-loose policy. "Just the slightest touching on those brakes has the effect of hurting markets because of where they're priced, and also passing through to the economy," he said.
HOW THINGS LOOK TODAY: Asian markets are rebounding strongly from yesterday's losses while futures point to European and US shares building on gains when markets open later today.
---
SIGN OF THE TIMES- Solar falls victim to inflation pressures: After the industry has tried (and succeeded) for decades in bringing the cost of solar down, the global commodities boom could throw a wrench at the whole endeavor. Citigroup analysts are penciling in an increase of 12% in the cost of new solar installations this year on the back of fast-increasing steel and polysilicon prices and higher freight costs, the Financial Times reports, citing data and analyst forecasts. Hot-dipped galvanised steel coils and monocrystalline silicon cells rose, two key components used in making panels. Galvanized steel coil prices doubled since early 2020, while silicon cell prices rose 25%, data from S&P Platts and BloombergNEF showed.
Sound smart: The cost of solar energy fell some 80% between 2010 and 2020 as rising demand and advances in technology together drove down the cost of infrastructure.
SIGN OF THE TIMES #2- Your laptops and tablets are going to get more expensive: It appears that consumer electronics manufacturers have begun passing the increased costs from the global chip shortage down to the consumer, with Dell, HP, Asus, and Amazon reporting price increases on their upcoming models between 6-20%, according to a Wall Street Journal piece citing industry executives. These run the gamut of smartphones, tablets, all the way to printers. This comes as the prices of components have risen between 15-40%.
CIRCLE YOUR CALENDAR-
The African Development Bank's annual meeting takes place this week (virtually, of course), running 23-25 June.
It's the last day of the academic year for public school students this week, who will attend their last day on Thursday, 24 June.
Check out our full calendar on the web for a comprehensive listing of upcoming news events, national holidays and news triggers.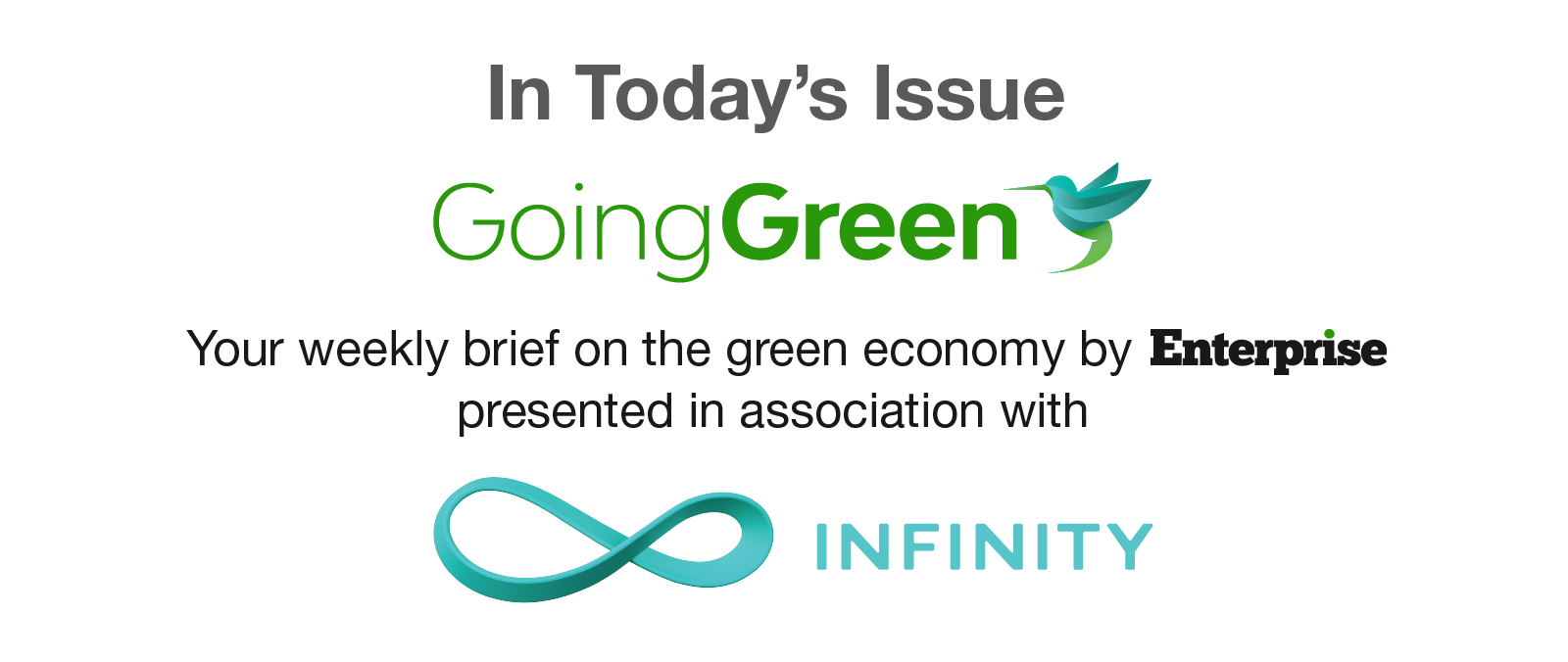 *** It's Going Green day — your weekly briefing of all things green in Egypt: Enterprise's green economy vertical focuses each Tuesday on the business of renewable energy and sustainable practices in Egypt, everything from solar and wind energy through to water, waste management, sustainable building practices and how you can make your business greener, whatever the sector.
In today's issue: In this multi-part series, we've looked at how construction materials are among Egypt's biggest sources of pollution, though some companies are making efforts to reduce their environmental impact. In part four, we look at how alternatives to traditional construction materials are being used in Egypt. We've found that both natural and industrially-produced materials are being used in highly innovative ways — mainly by rapidly growing startups — but that their overall market share remains low.