Back to the complete issue
Tuesday, 15 June 2021
THIS MORNING: Qalaa Chairman Ahmed Heikal slapped with travel ban; Arab League GERD meeting today; Nato gets tough on China; Fed meeting starts today.
Good morning, friends — we hope you got a good night's sleep and are looking forward to hump day. It's a busy news news morning, so let's jump right in:
We have part two of our exclusive sitdown with French Finance Minister Bruno Le Maire, who signed in Cairo earlier this week infrastructure funding agreements worth almost EUR 4 bn covering transport, social security and development.
Le Maire tells us that the strategic and economic partnership between France and Egypt still has lots of as-yet untapped potential. Among his big aims is to make France one of the top three foreign investors in Egypt (it's number eight today).
Highlights of our talk include:
How Egypt could become a regional export hub for French goods and services.
Egypt's role in the post-pandemic recovery.
Why the G7 tax proposal is historic, and what it means for us here.
The interview leads this morning's Speed Round (below) and you can catch part one here, in which Le Maire discusses Egypt's rollout of the new universal healthcare system, along with renewables and urban development in the new cities.
---
It is time to discuss abolishing "in absentia" court cases. That's the big takeaway from the news yesterday that Qalaa Holdings Chairman Ahmed Heikal has been slapped with a travel ban as the result of a commercial dispute involving a single USD 4 mn cheque. Heikal was on his way to the airport earlier this week to attend a board meeting of a Qalaa company in Sudan when he was turned back at Cairo International Airport, Qalaa said in a statement (pdf). Authorities told him that he was not allowed to travel as the result of a court ruling handed down to him without him even being aware there were proceedings for him to attend (or to which to send his lawyer).
This isn't a move against Heikal or the private sector — it's a not-uncommon feature of our legal landscape. The 1937 penal code allows court proceedings to move ahead — and verdicts to be handed down — without the defendant even being notified that they're taking place. Verdicts issued in absentia are automatically set aside when the defendant appears and the court then re-hears the case. Legal scholars and lawmakers have for years called for the provision to be scrapped, most recently during a 2018 debate about the overhaul of the penal code. Don't be surprised if the idea is back in the public arena in the weeks and months to come.
Heikal dropped in to chat with the queen of nighttime talk, Lamees El Hadidy, to tell the story himself, confirming that neither he nor his company were informed of the ruling before he showed up at the airport. He said Qalaa will clear up the situation with the cheque shortly (watch, runtime: 8:28).
---
THE BIG STORY ABROAD- Nato gets tough on China: Western military leaders warned that China is presenting "systemic challenges" to the alliance in a communique following Joe Biden's first Nato summit. The Biden administration has sought to rally Western countries and allies to counter Beijing's growing power, most recently at last week's G7 summit, and judging by the content of the statement, it seems to have received a response, with Nato accusing China of undermining the rules-based international system and denouncing its lack of transparency over military programs.
The story is dominating the front pages of the global press this morning, from Reuters and the AP to the Washington Post and the FT.
WHAT'S HAPPENING TODAY-
The Arab League will meet in Doha today for "emergency" GERD talks at the request of Egypt and Sudan. Foreign Minister Sameh Shoukry has been in Qatar since yesterday, holding a one-on-one with his Qatari counterpart to talk about the GERD crisis and the process of normalizing bilateral ties following this year's Al Ula pact. The emergency Arab League meeting comes just days after Washington's Horn of Africa envoy Jeffrey Feltman toured Gulf capitals to discuss the growing crisis between Egypt and Ethiopia.
The Federal Reserve will kick off it's two-day policy meeting today. The central bank has been pushing the idea that the current spike in inflation is transitory, meaning policy action is unlikely, but investors will still be on the look-out for indications of when the central bank could begin to taper its stimulus.
This might be just what the central bank has in mind: Fed officials will discuss when it will begin winding down its USD 120 bn-a-month bond-buying program, according to the Financial Times, which describes it as a "tricky" step for policymakers as they look to avoid a repeat of 2013's "taper tantrum."
HAPPENING THIS WEEK-
The Central Bank of Egypt will meet on Thursday, 17 June to review rates. All 11 analysts and economists surveyed in our poll are calling another hold as inflation hit its highest level all year in May as the global commodities boom began to hit the domestic economy. A Reuters poll out yesterday found a similar consensus with all 18 surveyed analysts predicting a hold.
EVENTS TODAY-
The EFG Hermes and Saudi Exchange Virtual Investor Conference is ongoing until 17 June, according to a press release (pdf). The virtual event aims to share and discuss insights on compelling prospects across the Saudi capital market, and brings together executives from 61 companies with more than 450 international investors from over 190 institutions.
The Egyptian Center for Economic Studies is holding a virtual seminar today exploring the extent to which SMEs benefit from Egypt's financial services. The discussion will take place from 10-12 am and you can register to join the Zoom call using this link. The seminar will also be streamed live on their YouTube page.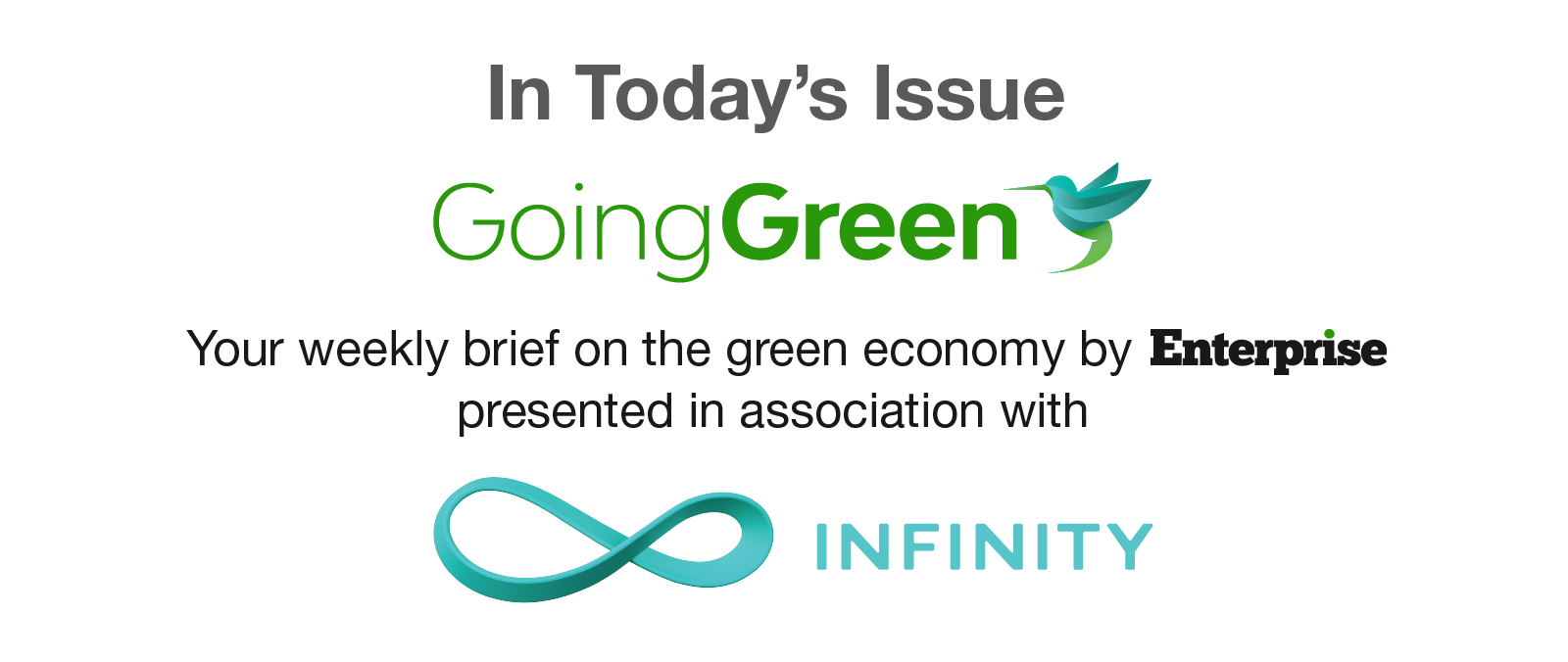 *** It's Going Green day — your weekly briefing of all things green in Egypt: Enterprise's green economy vertical focuses each Tuesday on the business of renewable energy and sustainable practices in Egypt, everything from solar and wind energy through to water, waste management, sustainable building practices and how you can make your business greener, whatever the sector.
In today's issue: Construction accounts for at least 23% of Egypt's greenhouse gas emissions, and materials including cement, steel, red brick and solvent are all major emitters. Some cement industry market leaders have sought to counter air pollution by supplying emissions-reducing 'green' cement. Today we look at how some construction companies in Egypt have also started applying internationally-recognized green certification and ratings to align their operations with global environmental standards. But though demand for these ratings has grown in recent years, adoption remains slow and the broader market cost-driven.