Wednesday, 9 June 2021
THIS MORNING: Final IMF tranche coming this month? Also: Palestine leaders in town for talks + another export subsidies rethink is in the works
Good morning, friends. There's not a gram of fat in this morning's issue — it's a heavy news day with lots of business news pushing the latest on covid-19 far down our priority list, so let's jump right in.
Oh, and the rest of the month is looking really, really busy from where we sit right now:
We could be getting the third and final tranche of our USD 5.2 bn standby loan from the IMF later this month, Finance Minister Mohamed Maait told Kelma Akhira's Lamees El Hadidi last night (swatch, runtime: 25:14), though Maait cautioned that the Fund has not decided on an exact release date. Egypt isn't listed on the IMF executive board's agenda, which has a 10-day look-ahead. The Fund reached a staff-level agreement on disbursing the USD 1.6 bn tranche last month.
French Finance Minister Bruno Le Maire is due in Cairo on Saturday 12 for meetings starting the following day, the office of French Ambassador Stéphane Romatet tells us. The visit comes as a delegation of 18 French companies conclude today a three-day visit to Cairo during which they talked investment and partnership with Egyptian private sector firms and international financial institutions in an event organized by Business France.
Investment at the top of Le Maire's agenda, with transport, energy, water management and healthcare all looking interesting.
France has big plans to up its investment in green energy here and support our hydrogen ambitions, Romatet told us in yesterday's Going Green. France and Egypt last month concluded a multi-bn USD arms sale that will see Egypt buy 30 Rafale fighter jets. Le Maire had been scheduled to visit Egypt in February.
Details of a new export subsidies program are due to be unveiled in days, Trade Minister Nevine Gamea told reporters yesterday. The program will have a focus on Upper Egypt and the SC Zone. Cabinet will approve a budget for the program this week and the program could come into effect as early as the start of FY2021-2022 on 1 July, Gamea said without giving further details.
Palestinian leaders arrived in Cairo yesterday as talks to maintain the Hamas-Israel ceasefire continue, Hamas spokesman Hazem Qassem said, according to Reuters. The visit is a precursor to a larger gathering in Cairo of Palestinian factions that could take place as soon as next week, Qassem added.
The Central Bank of Egypt will launch an electronic clearing system for foreign currency cheques between banks that is expected to speed up interbank clearing and settlement processes, according to a statement (pdf). The system will go live on 14 June.
The government will announce details of its new structural reform program by the end of July, Hapi Journal reports, quoting Planning Minister Hala El Saeed. Prime Minister Moustafa Madbouly and El Said first announced the three-year Economic Reform Program 2.0 designed to support private sector-led growth in April.
ALSO: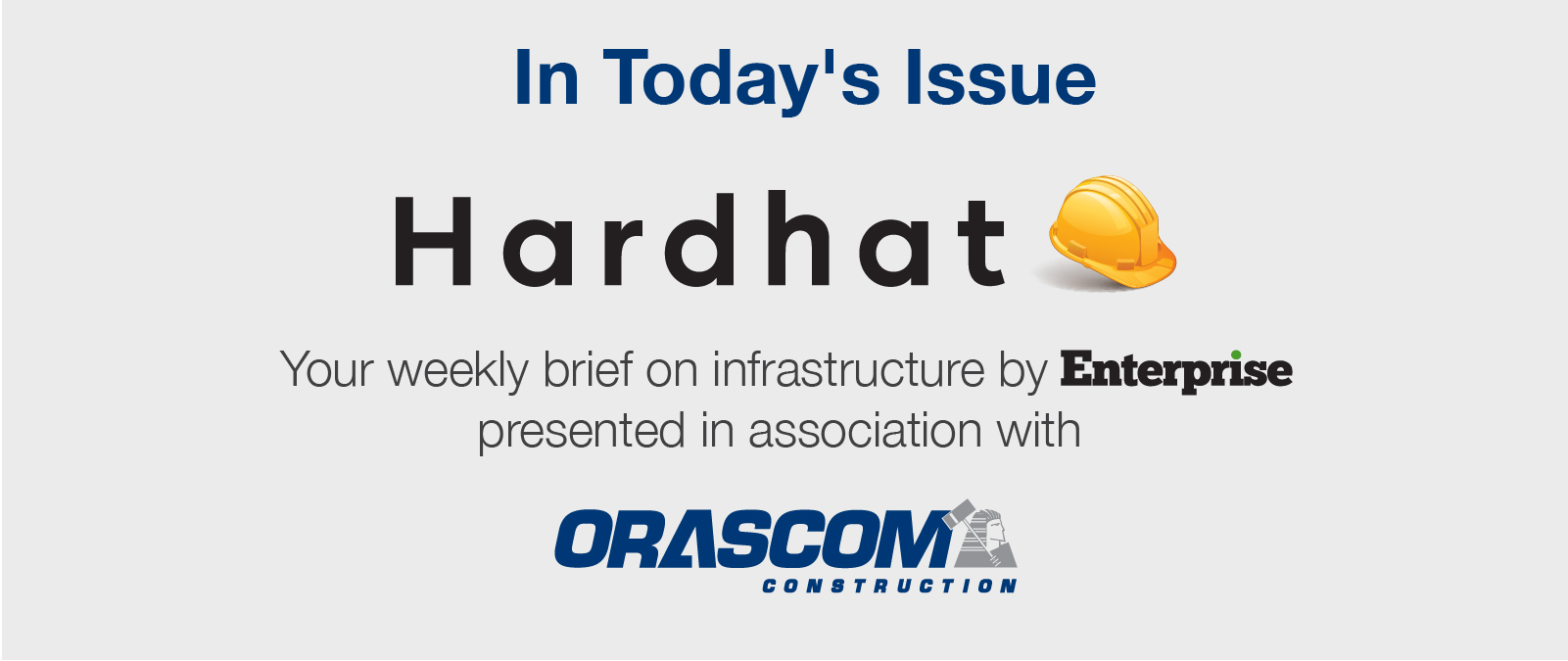 *** It's Hardhat day — your weekly briefing of all things infrastructure in Egypt: Enterprise's industry vertical focuses each Wednesday on infrastructure, covering everything from energy, water, transportation, urban development as well as social infrastructure such as health and education.
In today's issue: Starting July 1, businesses importing goods at seaports will need to file shipping documents and cargo data digitally via the Advance Cargo Information (ACI) system. We take a deep dive into how it will work, what information you need to get started, and what fees you can expect.