Wednesday, 2 June 2021
THIS MORNING: PMI lands tomorrow + Feltman hits the road to try and solve GERD;
Good morning, nice people. It's a brisk news morning, just enough to keep us all grooving after heavy newsflow yesterday afternoon.
Stories that broke yesterday afternoon and that you need to know about if you missed EnterprisePM:
No eurobond sale before the end of June. Finance Minister Mohamed Maait denied a CNBC Arabia report that the government is planning to sell USD 2-3 bn in eurobonds in the coming two weeks. The broadcaster has updated the story and now claims a sale could go ahead at the beginning of the next fiscal year.
Juhayna isn't facing imminent delisting: The company is being moved today to the "D-list" of naughty companies thanks to a delay in the disclosure of its FY2020 financials, but delisting is still a long way off.
IDH actively looking for M&A targets outside Egypt: IDH is actively screening for targets that would allow it to expand into new African, Asian and Middle Eastern markets and plans to open 30-35 new branches in Egypt this year.
A (HOPEFUL) SIGN OF THE TIMES- The Tourism Ministry will launch a new three-year international tourism promotion campaign this fall in a bid to drum up post-covid business.
The rest of the world is having a slow news day: There's not a whole lot going on around the world, turning the international front pages into a one-man show this morning. Biden's Tulsa speech, Biden's suspension of Arctic oil and gas exploration, and the Biden White House accusing Russia of launching a cyberattack on a meatpacking company are all getting different degrees of attention by the foreign press.
HAPPENING THIS WEEK-
Tomorrow is PMI day: May's purchasing managers' index figures for Egypt, Saudi Arabia and the UAE will be out tomorrow. The survey claims Egypt's non-oil private sector continued to face uncertainty in April, with declines in demand, production and employment keeping activity in contraction for a fifth straight month.
The US' de facto GERD envoy is back on the road in search of a solution: Washington's Horn of Africa envoy Jeffrey Feltman is on a seven-day tour around the Gulf and Africa to discuss the Grand Ethiopian Renaissance Dam. Tensions are mounting as Ethiopia prepares to resume filling the dam next month — and as there are reports Ethiopia may be building as many as 100 smaller dams to boost agricultural output. The State Department said yesterday that Feltman will visit Saudi Arabia, the United Arab Emirates, Kenya and Qatar between 31 May and 6 June as part of efforts to break the deadlock in negotiations over the hydropower project, which threatens to deprive Egypt and Sudan of vital water supplies.
The US has so far refrained from trying to force an agreement: Following Feltman's tour of the region last month, Washington gave public backing to the current African-Union-led process and said it had no plans to involve itself in mediating the dispute. Although it is continuing the Trump-era aid freeze on Ethiopia, the Biden White House has been careful to avoid the partisanship of the Trump administration, which was seen by Addis Ababa as openly defending Egypt's interests.
Other key indicators to keep an eye out for in coming weeks:
Foreign reserves figures for May will be out early next week.
May inflation data will be released next week.
Interest rates: The Central Bank of Egypt will meet Thursday, 17 June to review rates.
MORNING MUST READS-
Power generation is all well and good, but how are you going to get it from A to B? This is a question the Financial Times suggests needs to be asked more regularly in Africa, a continent that remains woefully disconnected from the grid, with some 600 mn people still not having access to electricity. Investment tends to prioritize new power generation projects over installing robust transmission and distribution infrastructure, leading to an inefficient and poorly maintained grid that results in USD 5 bn of energy being lost in sub-Saharan Africa each year. "A lot more investment needs to go into systems that can actually handle the upsurge of power that is to come," said Zainab Usman, director of Carnegie's Africa Program, blaming a "fixation" on power generation.
El Face has (another) PR crisis on its hands: The popularity of Facebook in the Middle East has plummeted in the wake of last month's conflict between Hamas and Israel as users accuse the social media giant of censoring pro-Palestinian posts. Polling data leaked to NBC News show that the company's approval ratings in the region have slumped to historical lows since tensions escalated in the West Bank and Gaza, and internal documents have linked the fallout to a drop-off in ad sales.
Facebook was widely seen by pro-Palestinian and human rights activists as having silenced posts and hashtags condeming Israel's actions in the West Bank and Gaza. Digital rights group 7amleh documented hundreds of removals on Facebook and Instagram in mid-May, suggesting that biased algorithms and Israeli manipulation was enabling a campaign of targeted censorship. This led to users banding together to downvote the Facebook app en masse, causing its rating to collapse to 2.2 on the App Store and 2.3 on Google Play. Facebook and Twitter blamed "glitches" and "errors" for the takedowns and deletions.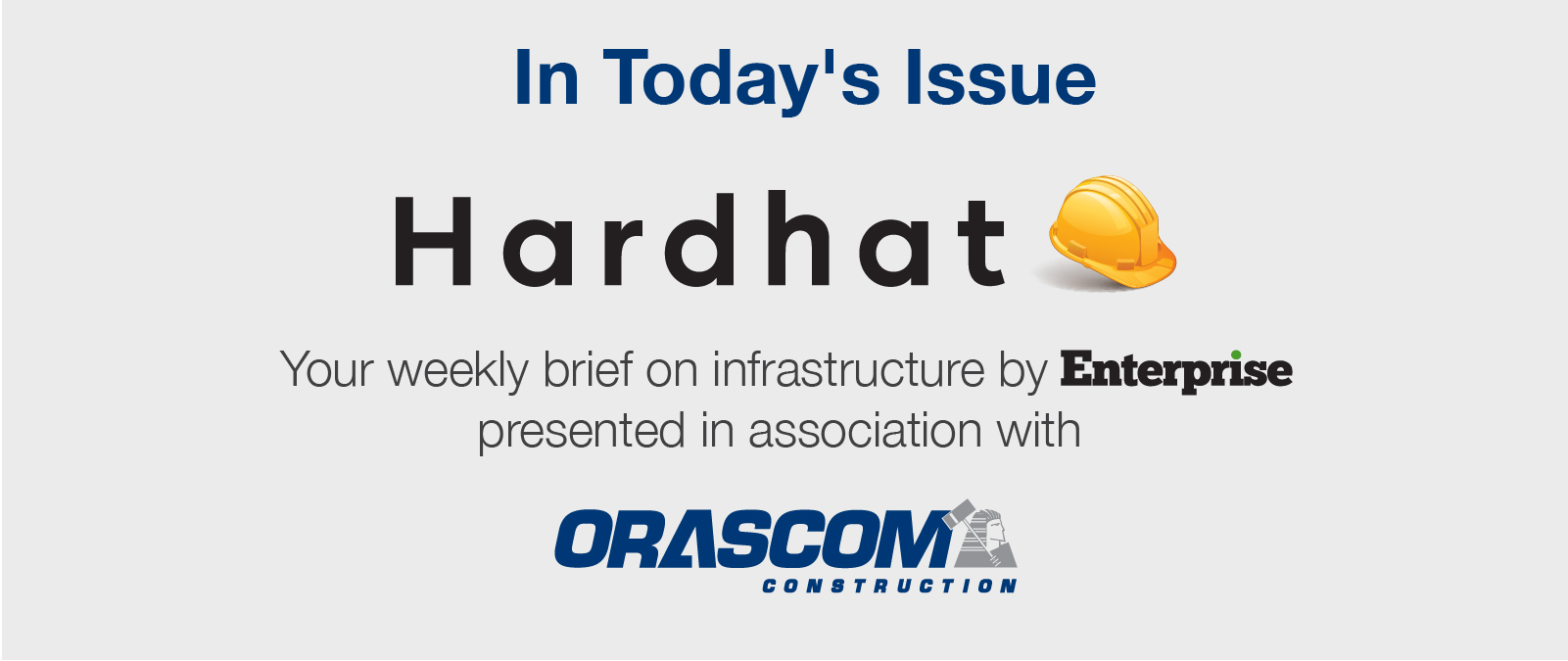 *** It's Hardhat day — your weekly briefing of all things infrastructure in Egypt: Enterprise's industry vertical focuses each Wednesday on infrastructure, covering everything from energy, water, transportation, urban development as well as social infrastructure such as health and education.
In today's issue: Challenges to profitability and talent are hindering private healthcare players from setting up shop in governorates outside Cairo, Giza, and Alexandria, as we learned last week. Today, we discuss how PPP models can help funnel private investment in the healthcare sector beyond urban centers.