Tuesday, 1 June 2021
THIS MORNING: Korean delegation in town kicking tires on infrastructure funding, OPEC+ likely to ramp up output at meeting today
Good morning ladies and gents, and welcome to a new month. We start June with the easing of many of the semi-lockdown measures brought in before Eid last month. Referring to it as a "lockdown" at all is probably stretching the definition a tad — especially when compared to the "stay in your house or else" model favored in some other parts of the world. Still, those of us still awake at that hour are nevertheless looking forward to the return of the simple pleasure of heading out for a coffee at 9:01pm.
What you're allowed to do: Summer retail hours make their return, meaning shops and restaurants no longer have to close by 9pm. Retail outlets will now shutter by 11 pm, while cafes and restaurants can stay open until 1 am.
What you're not: Large weddings and funerals are still a no-no, although "small" events of up to 300 people can still go ahead.
Welcome back, US and UK readers. We hope you were able to disconnect over your respective long weekends — and that you're all looking forward to fantastic summers as lockdown measures ease. Futures suggest markets in Europe and North America are looking at a mixed open later today. Shares in Tokyo, Hong Kong and Shanghai are in the red as we inch toward our dispatch deadline this morning.
Goodbye May, hello June. Among the handful of dates you should keep your eyes on:
PMI: May's purchasing managers' index for Egypt, Saudi Arabia and the UAE will be out on Thursday, 3 June.
Foreign reserves figures for May will be out early next week.
May inflation data will be released next week.
Interest rates: The Central Bank of Egypt will meet Thursday, 17 June to review rates.
WHAT'S HAPPENING TODAY-
The Export–Import Bank of Korea is in town for a seven-day visit to negotiate the financing of transport projects, the International Cooperation Ministry said yesterday. The visit ends on Thursday, 3 June. Among the potential projects is an upgrade of the Luxor-Aswan railway signaling system. The bank has previously funded higher education, IT, and transport projects — and provided financing to Egyptian SMEs in 2019 as part of a USD 3 bn package pledged in 2016.
OPEC+ will likely decide to continue ramping up oil output at its monthly meeting today, Bloomberg says. The cartel of oil producing countries had announced in April that it would gradually increase supply through July, bringing back online some 1.1 mn bbl per day it had cut during covid-19 (anybody else remember when oil prices were negative for a while there?). With oil having now recovered to around USD 70/bbl and with some producers raising supply slower than expected, the cartel will likely opt for another supply increase.
THE BIG STORY ABROAD- China is trying to tackle its demographic time bomb, announcing yesterday that couples will now be able to have up to three children. Recent census data showed the country's birth rate is continuing to fall sharply, posing a serious threat to the aging country's future prospects. China abolished its one-child policy — introduced to curb rapid population growth — five years ago in a bid to raise its birth rate. The story is everywhere this morning: CNBC | WSJ | BBC | NYT | Bloomberg.
WE'RE ALSO KEEPING AN EYE ON- The fifth and possibly final round of nuclear talks between Iran, the US and other world powers began yesterday. The talks could finalize an agreement between Tehran and Washington that would see Iran comply with terms of the 2015 accord in return for the US dropping sanctions and reentering the agreement, Bloomberg reports.
***CATCH UP QUICK with the top stories from yesterday's edition of EnterprisePM:
FRA pulls the brakes on Egytrans, Paradigm Logistics partnership: The Financial Regulatory Authority annulled an offer by Paradigm Logistics to swap out its 72% stake in shipping company Ostool for new shares in Egytrans, on the ground that Paradigm has not yet completed acquisition of a stake in Ostool.
Sodic, Ibnsina report higher net incomes, OIH narrows net losses: Sodic bottom line surged to EGP 100 mn in 1Q2021 from EGP 30 mn in 1Q2020, while Ibnsina increased its net income slightly y-o-y in 1Q2021 to EGP 50.4 mn from EGP 50.3 mn. Orascom Investment Holding (OIH) reported a 75.8% drop in its net losses to EGP 103 mn in FY2020
Self-learning platform Almentor raises USD 6.5 mn from Partech: This third round of fundraising brings the company's total investments to USD 14.5 mn, with San Francisco-based VC firm Partech leading the round with participation from Sawari Ventures, Egypt Ventures, and Sango Capital.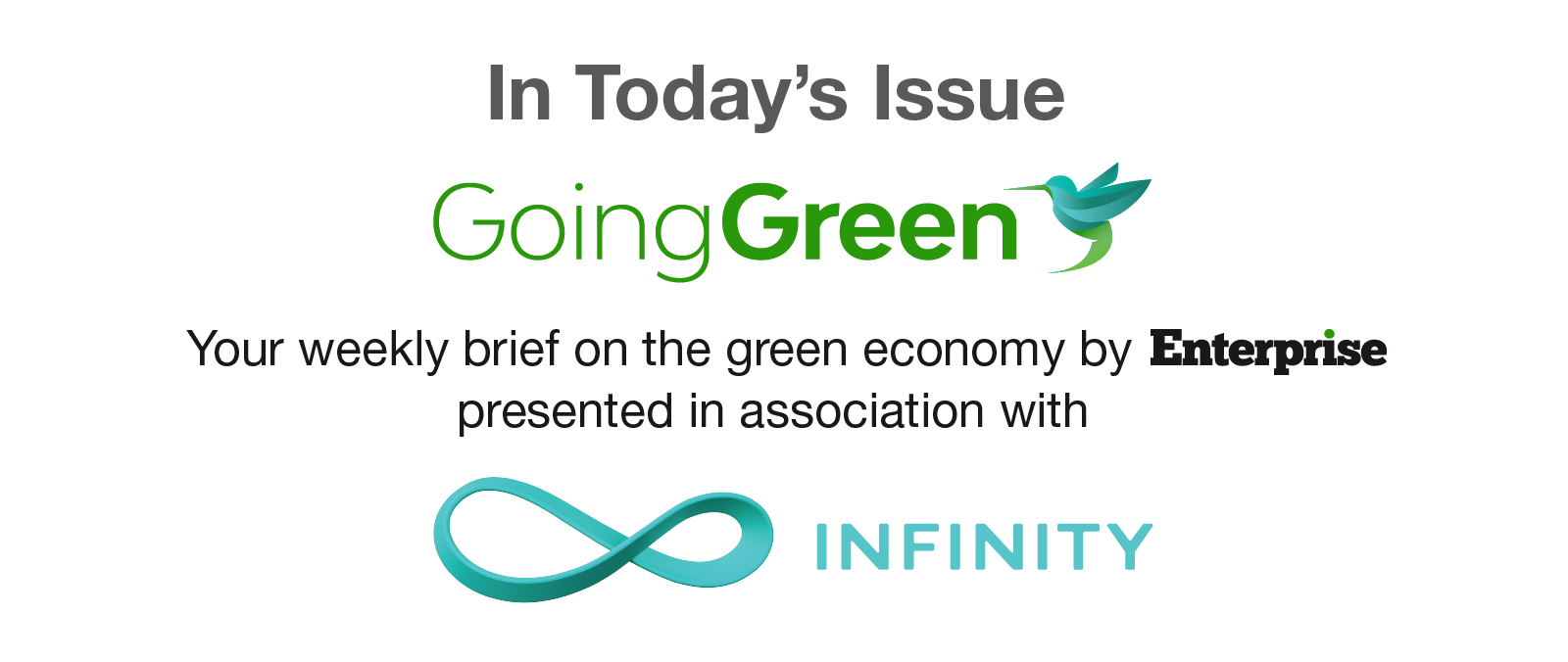 *** It's Going Green day — your weekly briefing of all things green in Egypt: Enterprise's green economy vertical focuses each Tuesday on the business of renewable energy and sustainable practices in Egypt, everything from solar and wind energy through to water, waste management, sustainable building practices and how you can make your business greener, whatever the sector.
In today's issue: As we reported last week, construction materials are key drivers of Egypt's CO2 emissions, with cement among the industry's top polluters. But some companies have started producing so-called "green" cement — a product that is less polluting than standard cement — to meet ambitious emissions reduction targets. We speak to industry heavyweights Suez Cement and Lafarge Egypt about the impact of "green" cement on emissions and its future market potential.