Tuesday, 25 May 2021
THIS MORNING: It's a huge day for diplomacy as El Sisi, Biden talk agai, Qatar's FM lands, and Cairo readies to welcome Blinken
Good morning, friends, and welcome to a packed issue this morning, with plenty of news spanning from diplomacy to M&A as we start pushing over hump day.
IT'S A BIG DAY FOR: Diplomacy, as Cairo continues to thaw relations with one of our most important Western allies — and mends fences with Qatar.
President Abdel Fattah El Sisi and US President Joe Biden have had their second call in less than a week, a clear end to a period of frosty relations between the two longtime allies that began when Biden moved into the White House. The two leaders discussed how to reinforce the Egypt-brokered ceasefire between Israel and Hamas — and, critically, also talked about GERD and Libya, according to readouts. We have chapter and verse in this morning's news well, below.
US Secretary of State Antony Blinken will visit Egypt in the coming days as part of a peacebuilding trip to our neck of the woods, according to a statement by the US State Department. Blinken will visit Jerusalem and Ramallah first before heading to Cairo and finishing off with Amman, Jordan. Look for Blinken to sit down with President Abdel Fattah El Sisi and Foreign Minister Sameh Shoukry.
Meanwhile, it looks like we're well on our way to becoming friends with Qatar once again as Qatari Foreign Minister Mohammed bin Abdulrahman Al Thani is meeting with Foreign Minister Sameh Shoukry in Cairo today as part of a two-day visit, Youm7 reports. Al Thani landed in Cairo last night, after making stops in Sudan and Libya. This is Al Thani's first visit to Cairo since Egypt and the GCC blockaded Qatar in 2017, marking a milestone that indicates the rapprochement is properly underway, after the two countries restored ties earlier this year. The visit comes after Egypt played a central role in mediating the Palestine-Israel ceasefire, which is expected to be a key talking point for the ministers today.
Foreign Minister Sameh Shoukry is due to hold meetings in Athens next month with counterparts from Greece, Cyprus, and France, Cypriot Foreign Minister Nikos Christodoulides said in a statement picked up by Cyprus Mail. The EU could be looking to participate in the East Mediterranean Gas Forum and will send in a request soon, Christodoulides suggested.
---
ALSO THIS MORNING- We have an exclusive sitdown with EFG Hermes Group CEO Karim Awad. Part one this morning looks at the firm's recently announced acquisition of commercial lender AIB in partnership with the Sovereign Fund of Egypt. Part two appears in EnterprisePM this afternoon and sees Awad digging deeper into what's next for EFG Hermes and for the market at large.
LATER TODAY- Look for the release of an IMF report on Egypt's reform program. We have more in Last Night's Talk Shows, below.
THE BIG STORIES ABROAD this morning: The EU's imposition of sanctions on Belarus for forcing down a flight with a dissident journalist leads the front pages, but the most business-relevant news for us here in Cairo:
Multinationals could see tax engineering become a lot harder as the G7 nears a pact designed to make it difficult for corporations to shift profits between jurisdictions. Think of it, in part, as air cover for the Sisi administration's drive to make sure that Big Tech pays its fair share of taxes here. (Financial Times)
The "Wuhan lab theory" on the origins of covid-19 is solidly back in the headlines with both the Wall Street Journal and CNBC giving front-page ink to calls for an investigation.
***CATCH UP QUICK with the top stories from yesterday's edition of EnterprisePM:
Explaining the NFAs dip: Foreign investment in local treasury bonds and bills may have dipped in March after having hit a record high in February, driving a drop in the banking sector's net foreign assets.
We're a great outsourcing destination: Egypt retained its position as the most attractive outsourcing and offshore operations destination in the MENA region, according to AT Kearney's Global Services Location Index 2021.
Bye bye, third wave? Covid-19 cases are likely to start declining as of next week, Ittihadiya health advisor Mohamed Tag Eldin said.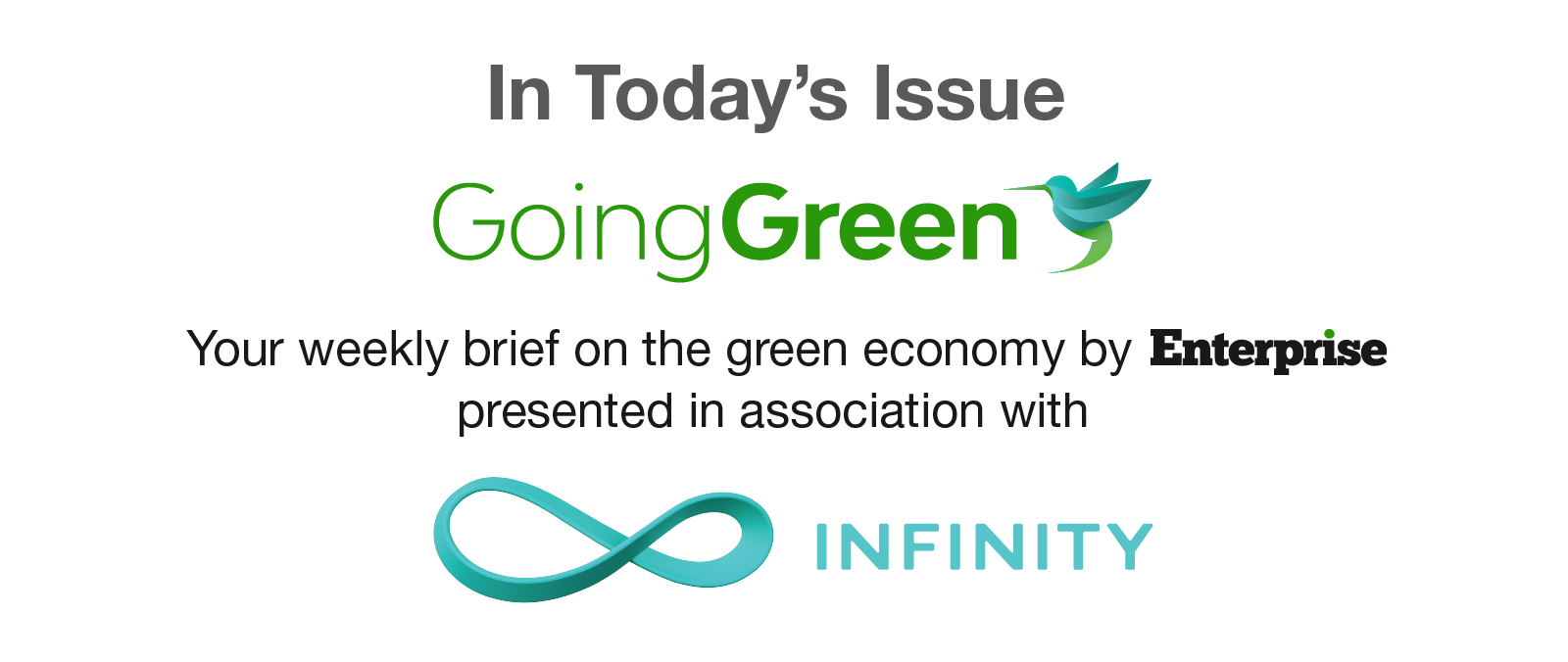 *** It's Going Green day — your weekly briefing of all things green in Egypt: Enterprise's green economy vertical focuses each Tuesday on the business of renewable energy and sustainable practices in Egypt, everything from solar and wind energy through to water, waste management, sustainable building practices and how you can make your business greener, whatever the sector.
In today's issue: Construction materials are major sources of air pollution, with the most recent data available showing they account for at least 23% of Egypt's (fairly sizable) greenhouse gas emissions. We look at the scale of the problem, in particular the role played by heavy polluters like cement and steel.