Monday, 17 May 2021
Egypt is jumping on the learn-to-code bandwagon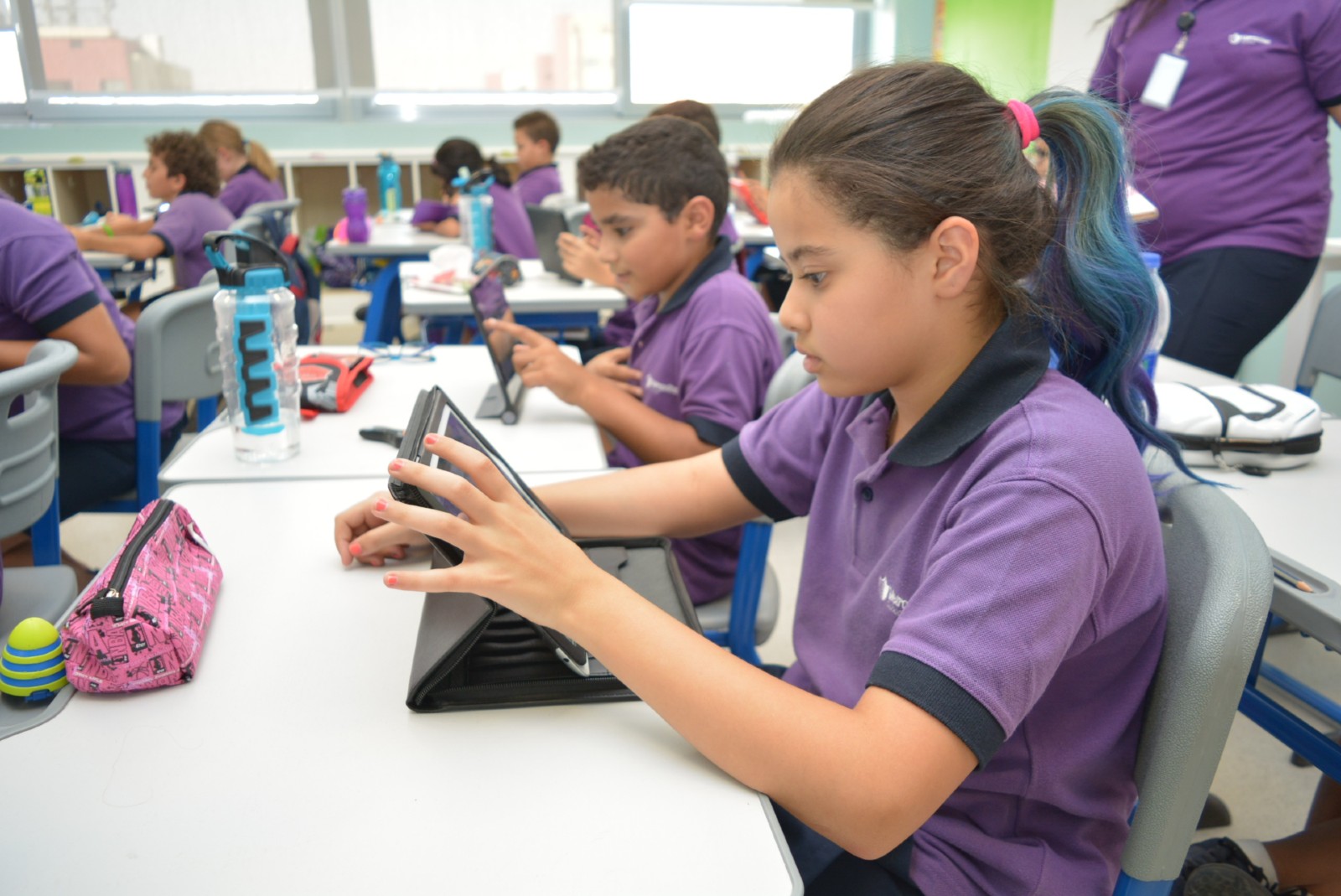 Egypt is jumping on the learn-to-code bandwagon: Coding has been hailed as a key future employability skill. The World Economic Forum estimates that tech may displace 85 mn jobs by 2025 and create 97 mn new ones, making overall digital skills acquisition a must. Egypt's government is pushing this agenda, and has dedicated some effort to promoting coding skills. Egyptian startups offering coding courses say demand for their services is steadily increasing, particularly for children. But the sector remains fragmented, with a notable lack of large, private sector operators.
At the heart of learning to code: Mastering programming languages and problem solving skills. Of the estimated 700 programming languages, the most popular include Python, JavaScript, and C++. Which language you learn depends on whether you're developing a web-based startup, a mobile app, an internal software app, video game, or robot. Just as important as absorbing data is thinking critically, argue web developers — so coding is touted as an ideal skill for children.
In Egypt, it's hard to quantify the size of the industry: There's little government data on private companies offering coding or programming tuition, representatives at ITIDA tell Enterprise. Only some companies are accredited, so compiling a sector overview is difficult, say IBM representatives. A Google search lists 106 programming courses in Egypt, but sources say it's safe to assume the real number is much higher — possibly in the thousands. Search engine Laimoon lists 449 programming courses available in Egypt from 292 providers, but most are very basic online courses with few academic entry requirements.
Adults have the option of some instructor-led courses by international providers — with hefty price tags: Finding reasonably-priced full stack (comprehensive design) courses to attend in person in Egypt is very challenging, says one source, speaking on condition of anonymity. UK-founded training provider The Knowledge Academy offers 42 different programming courses, with a 2-day online instructor-led course costing USD 1095 and 1-day course costing USD 495. Poland-founded operator NobleProg offers 30 programming courses in Egypt, with a 7-hour course costing USD 2,155 in person and USD 773 online, while a 28-hour course costs USD 7,270 in person and USD 3,090 online.
New regional player GoMyCode seeks to provide a well-priced alternative: Tunisian startup GoMyCode launched its Egypt branch in mid-March, initially offering one full-time, 20-week full stack course and several part-time 12-week courses for adults, in areas ranging from introduction to web development to introduction to artificial intelligence, says Egypt Marketing Coordinator Nesma Elsehmawy. Its price point is considerably lower than the international consultancies, coming in at EGP 13k for its full stack course. GoMyCode is active in 8 countries in Africa.
At the gov't level, ITIDA's focus is on secondary school students: ITIDA planned to train 5k 15-year olds in the basics of programming — including HTML, CSS, and Python — between 2019 and 2020. It successfully trained 1.2k secondary school students and 1.06k students who had finished school, from 616 schools throughout the country. But covid-19 has seen the program suspended, a representative tells Enterprise. Some of ITIDA's digital skills provision is through partnership with Udacity, Coursera and EdX. An EGP 300 mn contract with Udacity allowed ITIDA to offer coding courses to students free of charge, the source adds.
Smaller local startups far outnumber other providers, and focus on teaching children: Many cater to children as young as 5 and go up to 16, teaching a combination of programming and robotics to groups of 4-6 students. Classes for younger children are often charged at an hourly rate of roughly 150-300 LE, while longer courses could run from EGP 2.1k (for 6 weeks) to EGP 15.9k (for 9 months). Notable providers include iSchool, Koding4Kinder, AlMakinah, and Evolution. Many providers started with a focus on robotics and assembly before shifting into coding and online education, says Sherif Amin, founder of new market entrant YallaNCode. "From day one, I focused on the programming, coding, and e-learning experience. That's where I saw a market gap," he says.
Why do so many startups target children? Because there's a gap in the market. Adults wanting to learn coding can seek international certification from Microsoft, Oracle, Cisco or others, says Moe Ashour, founder of programming and robotics startup Robo-Tech Egypt. "There's little incentive to launch a startup that would compete with these big players."
Local providers fall into three groups, says Ashour: freelancers, who teach coding part-time and generate work via word of mouth; outfits like Robo-Tech, which are branded entities with an online presence but no permanent physical location; and companies with their own physical centers. Freelancers may find providing coding tuition to be very lucrative, says Ashour. Branded startups generate revenue through their course offerings, but in most cases put in the capital themselves to get their ventures off the ground, say sources.
Demand for learning is spurred by competitions, Ashour believes. Local and international competitions raise awareness about the value of learning to code, and help to build communities of programmers, sources say. Notable competitions include the Egyptian Collegiate Programming Contest, the ROV (underwater robotics) competition, and Google's Kickstart Coding Competition.
Ultimately, coding has clear employment benefits, so naturally demand is high: With covid-19 forcing people — especially children — to stay home, demand for online coding courses in particular has increased, say Koding4Kinder's founders. Service demand tripled within the year because of covid, they estimate. "We were forced to restructure because we couldn't give courses face-to-face. It ultimately increased our publicity," they say. "After YallaNCode's launch, we'd reached over 20% capacity in a few days. I expect to be at full capacity within weeks," says Amin. "But it's not a surprise. I was expecting this." In Tunisia, around 85% of students who graduate from GoMyCode are able to rapidly find jobs, says Elsehmawy.
But where are the big, private sector players? There's currently enough space in the market for everyone, but some are awaiting the entry of bigger players. "So far, there hasn't been much competition. Demand is high enough that everyone can do their own thing. But I think we may soon see more players in the market, including big private sector operators potentially interested in creating their own coding companies," Ashour says.
---
Your top education stories for the week:
The schedule for Edadiya exams will be announced after the Eid break.
Misr Uni for Science and Technology President Dr. Mohamed H El Azzazi passed away on Wednesday.