Tuesday, 11 May 2021
THIS MORNING: Cleo-Alameda and the Colonial Pipeline in the US dominate another news cycle
Welcome to the final business day of Ramadan, wonderful people. Just a few more hours to go and we're on break.
Egypt is closed from Wednesday, 12 May through Sunday, 16 May inclusive. Tomorrow is set to be the last day of Ramadan, with Eid El Fitr running Thursday-Sunday. Banks and the EGX will re-open for business as usual (and return to normal operating hours) on Monday, 17 May. Enterprise is also taking Eid off to recharge our batteries. We'll be back in your inboxes at our customary time on Monday morning. Please have a relaxing (and safe) holiday long weekend — we've all earned it.
THE BIG STORY here at home on this final workday of Ramadan? That remains the unwinding of a mega-merger in healthcare that would have seen Fahad Khater's Alameda Healthcare acquired by EGX-listed Cleopatra Hospitals in the biggest M&A in the industry by a wide margin. Neither party would tell us yesterday why they called off the transaction, but both were emphatic that it was not under pressure from either the Ministry of Health or the competition authority. The latter had signalled in January that it wasn't a fan of the plan to combine the nation's two premier healthcare private-sector healthcare businesses. You can catch our story in full in yesterday's edition of EnterprisePM here.
Also from yesterday's edition of EnterprisePM: An April inflation surprise. Annual urban headline inflation slowed in April against expectations, shrugging off rising global commodity prices thanks to a favorable base effect. Annual core inflation dropped to 3.3% in April, down from 3.7% in March 2021, according to Central Bank of Egypt figures (pdf).
MORNING MUST-READ: Our sit-down with the heads of the EBRD. We spoke with European Bank for Reconstruction and Development President Odile Renaud-Basso and Managing Director for the Southern and Eastern Mediterranean Heike Harmgart to talk about all things green economy in Egypt. Our discussion covered the bank's funding plans for Egypt, how the green economy fits into that plan, and what Egypt needs to do to be best positioned for a green transition — including the optimal way to bring the private sector into the fold. Check it out in this morning's Going Green, below.
THE BIG INTERNATIONAL STORY #1- You guessed it: It's still the US Colonial Pipeline. Parts of the pipeline are being gradually brought back online and service should be fully up and running again by the weekend, according to Bloomberg. US officials are working on pushing emergency fuel truck shipments to southeast cities from Texas as concerns mount that fuel reserves will be depleted before the pipeline's service is restored.
THE BIG INTERNATIONAL STORY #2- Israel and Palestine: The violence in our neighbors to the east escalated yesterday as Israeli forces and Palestinian militant groups began firing rockets, killing at least 20 Palestinians (most of whom were civilians), Reuters reports. The escalation began after Israeli forces stormed the mosque and evicted Palestinian worshippers in recent days. Foreign Minister Sameh Shoukry condemned Israel's attack on worshippers at Al Aqsa and separately stressed the importance of stopping Israel's breaches of international law in a phone call with his Saudi counterpart Faisal Bin Farhan. The situation will likely be on the agenda for Turkish Foreign Minister Mevlut Çavuşoğlu during his visit to Saudi Arabia, which comes as part of a push from as Ankara to mend its relations with its peers in the region, Çavuşoğlu said on Twitter.
ALSO FROM THE REGION- Qatar's corruption crackdown is expanding, with the country freezing the assets of six business figures yesterday, Bloomberg reports. The move follows the arrest of the country's finance minister last week over misuse of public funds, which is being interpreted by observers as Qatar's attempt to mount a defense against claims of corruption ahead of its hosting of the FIFA World Cup next year.
WATCH THIS SPACE- For all of its talk about its status as a new superpower, Beijing faces a really stark challenge: Demographic decline. Expect that theme to come up again and again in the western press in the coming days after China's 2020 census reported the slowest population growth since the 1960s. It's "fresh evidence of a looming demographic crisis that could complicate Beijing's ambitions," the New York Times opines.
** So, when do we eat? We sit down for our second-to-last iftar this Ramadan at 6:39pm. And our final sohour will need to wrap by 3:27am.
CIRCLE YOUR CALENDAR-
The virtual BIT Milano tourism expo runs through this Friday, 14 May. Egypt's Tourism and Antiquities Ministry is participating in the exhibition to talk with Italian tour operators in a bid to bring more Italian tourists to Egypt, according to a ministry statement.
Africa-based startups have until 26 May to sign up for France's AFD Digital Challenge, an annual startup competition (pdf) by the French Development Agency (AFD). This year, the competition involves startups finding solutions to curb the carbon impact of economic activities or promote sustainable economic activity and the use of natural resources. The 10 startups chosen will receive an "acceleration pack," a package of technical and financial support worth EUR 20k.
The IMF will complete by the end of June a second review of targets set under Egypt's USD 5.2 bn standby loan. The loan was approved in June 2020.
Check out our full calendar on the web for a comprehensive listing of upcoming news events, national holidays and news triggers.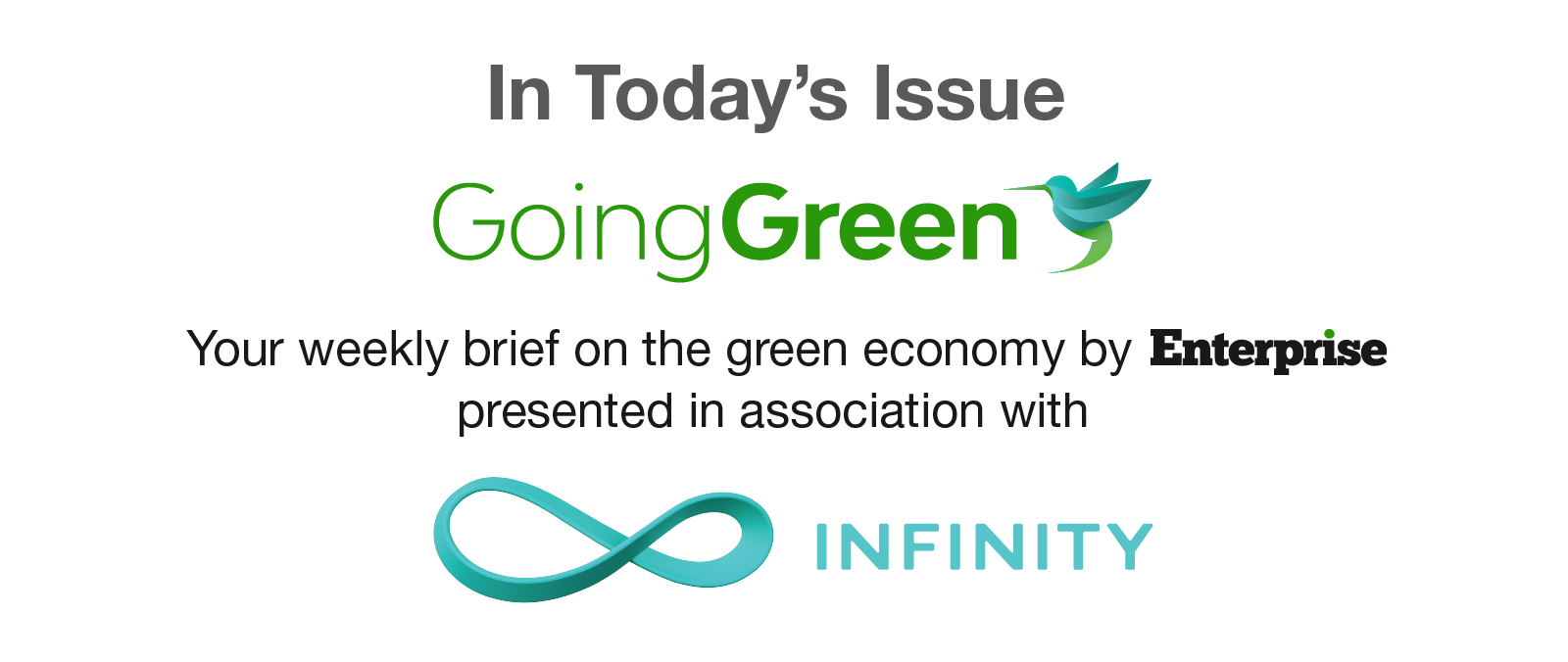 *** It's Going Green day — your weekly briefing of all things green in Egypt: Enterprise's green economy vertical focuses each Tuesday on the business of renewable energy and sustainable practices in Egypt, everything from solar and wind energy through to water, waste management, sustainable building practices and how you can make your business greener, whatever the sector.