Wednesday, 5 May 2021
THIS MORNING: A big day for diplomacy on GERD and Turkey + Yellen's interest rate comments have given the world jitters
Good morning, nice people. Look for foreign policy to dominate the news cycle today as the nation's diplomats push ahead with talks on GERD at the same time as they open two days of talks in Cairo designed to turn a new page with Turkey. We have more on both stories in this section, below.
The big business story of the day is word that Carbon Holdings appears to face competition for both current investor / banker mindshare and future market share from a newly announced petchems megaproject in Ain Sokhna. We have this and more in the news well, below.
THE BIG STORY ABROAD sees US Treasury Secretary Janet Yellen walking back her suggestion yesterday that US rates "will have to rise somewhat" to keep the economy over there from "overheating." Yellen, a former US Federal Reserve chair, said later in the day that she is neither anticipating a spike in inflation from the Biden administration's plan to spend its way out of covid, nor a decision from the Fed to raise interest rates, according to Bloomberg.
Why this matters to us here in Egypt: Our central bank continues to walk a fine line on interest rates, a fact it underscored when it left rates on hold last week: There won't be much pickup on corporate borrowing for capex (read: money to grow our businesses) unless rates come down. But any rise in US rates will see the CBE under pressure to bump up domestic rates here to maintain the attractiveness of the Egypt carry trade. And in the absence of a recovery in tourism and foreign direct investment, that carry trade is a critical source of foreign exchange right now.
SIGN OF THE TIMES #1 on this fine (hot) Wednesday morning: Dogecoin's market cap is bigger than Ford or Twitter. Yeah, Dogecoin, the "joke" cryptocurrency that was worth about USD 6 bn back in mid-February is now worth nearly USD 70 bn. Ford was at about USD 45 bn yesterday, and Twitter at USD 43 bn.
SIGN OF THE TIME #2: One of the world's last "open outcry" trading pits is closing as the Chicago Mercantile Exchange confirmed it is formally shutting down pits "for trading agricultural commodities, where traders haggle over options on soybeans, wheat, cattle and hogs," the Wall Street Journal notes.
*** CATCH UP QUICK with the top stories from yesterday's edition of EnterprisePM:
How hot is it going to be today? Expect the mercury to hit 41°C this afternoon.
** So, when do we eat? We sit down for iftar at 6:35pm this evening, and will have until 3:31am to wrap up our sohour.
WHAT'S HAPPENING TODAY-
It's going to be a busy day for diplomacy as diplomats look to make progress on at least three critical files:
Foreign Minister Sameh Shoukry is scheduled to meet with US Special Envoy for the Horn of Africa Jeffrey Feltman today, according to Al Shorouk. You can expect the Grand Ethiopian Renaissance Dam (GERD) impasse to be at the top of the agenda. Feltman will be in Egypt to kick off a 10-day tour of the region, which will also see him make stops in Ethiopia, Eritrea, and Sudan, the State Department said earlier this week. Feltman's tour comes as Egypt continues to lobby the US to facilitate talks on GERD, with our ambassador in Washington Moataz Zahran reiterating during a lecture at the US Army War College that Egypt, Sudan, and Ethiopia must reach a binding agreement, according to a Foreign Ministry statement.
Egypt and Turkey are opening two days of talks aimed at starting to patch up relations, with a Turkish delegation scheduled to have landed in Cairo overnight, according to Ala Mas'ouleety's Ahmed Moussa (watch, runtime: 2:56). The delegation, led by Turkey's Deputy Foreign Minister Sedat Onal, will meet today and tomorrow with Egyptian diplomats to look into the "necessary steps" to normalizing the two countries' diplomatic relationship, according to a Foreign Ministry statement. Turkey's efforts to warm up to its peers in the region are also bearing fruit over in Saudi Arabia, whose King Salman discussed bilateral ties with Turkish President Recep Erdogan yesterday for the second time in a month, Reuters reports.
Egyptian aviation officials should be in Libya soon to inspect Libyan airports as both countries get ready to resume direct flights between major cities, state-owned Afriqiyah Airways General Manager Khalil Al-Majai said in a statement carried by Libya's Africa Gate News. We can eventually expect as many as 35 weekly flights between Cairo and each of Tripoli's Mitiga International Airport, Misrata Airport, and Benghazi's Benina International Airport to resume operating, Majai said.
Budget month is rolling along, with Planning Minister Hala El Said presenting yesterday the upcoming fiscal year's budget projections to the Senate Economic, Finance, and Investment Affairs Committee yesterday, according to a cabinet statement. The minister also gave the committee an overview of Egypt's structural reform program, which will focus on investing in job creating sectors, increasing private sector participation in the country's sustainable development strategy, and developing tech and manufacturing over the coming three years.
It's the start of a new month — and you know what means:
PMI: April's purchasing managers' index figures for Egypt will be out tomorrow.
Foreign reserves: Expect April's foreign reserves figures to land at the end of this week or the beginning of the next.
Inflation: April's inflation figures will be out next week.
PSA- Egyptian and regional growth-stage tech startups can start applying for the second version of "Google for Startups Accelerator: Middle East and North Africa," Google wrote in a blog post yesterday. Businesses have until 25 May to apply for the three-month digital accelerator program, which will start virtually in mid-July. Egypt-based pharma delivery platform Chefaa was among the 10 MENA startups selected in February for the first round of the program.
CIRCLE YOUR CALENDAR-
Eid El Fitr looks likely to begin next Thursday, 13 May and end on Saturday, 15 May. Watch this space to find out about our Eid vacation.
The IMF will conduct on 1 June a second review of targets set under Egypt's USD 5.2 bn standby loan. The loan was approved in June 2020.
Check out our full calendar on the web for a comprehensive listing of upcoming news events, national holidays and news triggers.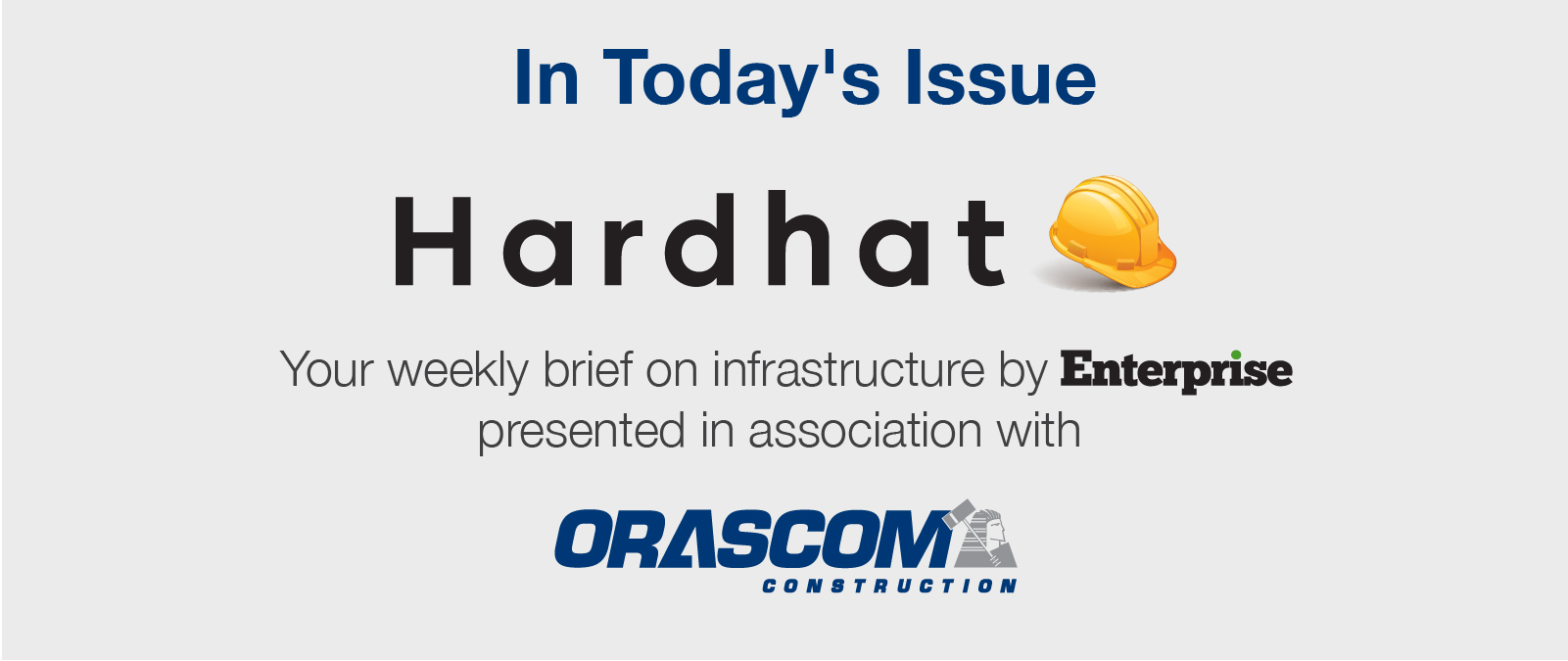 *** It's Hardhat day — your weekly briefing of all things infrastructure in Egypt: Enterprise's industry vertical focuses each Wednesday on infrastructure, covering everything from energy, water, transportation, urban development and as well as social infrastructure such as health and education.
In today's issue: We talk with Thomas Maudet, managing director of Jumia Services Egypt, about the infrastructure of e-commerce. Egypt's infrastructure fared well during the 2020 e-commerce boom, with neither traffic congestion nor IT instability impeding operations. Jumia, which operates in 11 countries, is seeing 30% y-o-y growth overall, driven by activities ranging from logistical to e-commerce financial services. The company's plans to increase its Egypt operations rely on growing its infrastructure: increasing the total number of pickup stations and warehouses to improve delivery time, as well as hiring more riders and improving tech infrastructure to expand its newly-launched Jumia Food service.