Wednesday, 21 April 2021
THIS MORNING: Aldar kicking off DD on Sodic soon + Derek Chauvin found guilty of murdering George Floyd
Good morning, nice people, and welcome to a very busy morning for news on this ninth day of Ramdan.
THE BIG STORY here at home on this fine April morning: News that the UAE's Aldar will shortly begin due diligence on its blockbuster offer for a controlling stake in upmarket real estate developer Sodic. We have chapter and verse on this and much more in this morning's news well, below.
MUST READ- Our deep dive into what's wrong with the nation's railway system as multiple investigations continue into recent crashes that have claimed dozens of lives and injured scores more. See today's Hardhat, below.
THE BIG STORY ABROAD: Former US police officer Derek Chauvin is guilty of murder and manslaughter in the killing of George Floyd last May, a jury found yesterday. Chauvin now faces up to 75 years in prison, with his formal sentencing due in eight weeks. Chauvin was caught on camera last May compressing Floyd's neck for around eight minutes while arresting him for allegedly using a fake USD 20 bill at a corner store. The story is front-page news on most international outlets this morning: Reuters | The New York Times | CNN | The Financial Times.
Just as iSheep were expecting, Apple answered every absent-minded human's prayers with yesterday's unveiling of its new AirTags — tiny devices that can be tacked onto anything from your keys to your wallet. Apple's first product launch event of the year was a blockbuster that also saw it roll out:
An updated iPad Pro with the same Apple-designed M1 processor that powers the company's new laptops;
A new range of colorful M1 iMac desktops — with awesome new keyboards to choose from;
A subscription podcast offering and, for the first time, what looks like a workable remote.
Need to geek out? The Verge has a long list of stories to choose from (their live blog of Apple events is always worth a read), while Jason Snell and Dan Moren at Six Colors are must-reads.
SIGN OF THE TIMES- Netflix's subscriber growth slowed down in the first quarter as economies around the world started to "emerge from pandemic-related lockdowns."
Some good news on the vaccine front: Johnson & Johnson is back to rolling out its one-shot jab in Europe after adding a warning label about a (very, very) rare risk of blood clots in some people.
How the hell could this end badly? Scientists in China have created the first "chimeric human-monkey embryos" — and kept them "alive" for up to 20 days in the lab. The news raises really (really) significant questions about ethics and the power we now have in the lab, Stat News writes. The story is a must-read, and not just for bio nerds.
WHAT'S HAPPENING TODAY-
European Bank for Reconstruction and Development (EBRD) President Odile Renaud-Basso is set to touch down in Cairo today to kick off a two-day visit to the capital, according to a statement. During the visit — her first to the Southern and Eastern Mediterranean region since taking office in October 2020 — Renaud-Basso will sit down with officials including the ministers of international cooperation, electricity, housing, and local development, as well as folks from the private sector.
Expect to see a number of joint cooperation agreements being signed during the visit, the statement said, without additional detail.
*** CATCH UP QUICK with the top stories from yesterday's edition of EnterprisePM:
The great Russian return? Moscow could finally resume direct flights to Red Sea resorts within a month after a five-year hiatus.
Alex Medical bidding war: Seha Capital is the latest to throw its hat in the ring for Abu Dhabi Commercial Bank's 51.54% stake.
Financing for second hand homes: Real estate platform Isqan and Qasatli will offer installment plans to homebuyers for resale units.
** So, when do we eat? Maghreb prayers will release us from our fast at 6:26 pm, and we'll have until 3:49 am to eat and hydrate.
CIRCLE YOUR CALENDAR-
The Central Bank of Egypt will meet to review rates next Thursday, 29 April. We'll have our customary poll of economists and analysts on the expected outcome from the central bank's Monetary Policy Committee at the beginning of next week.
Check out our full calendar on the web for a comprehensive listing of upcoming news events, national holidays and news triggers.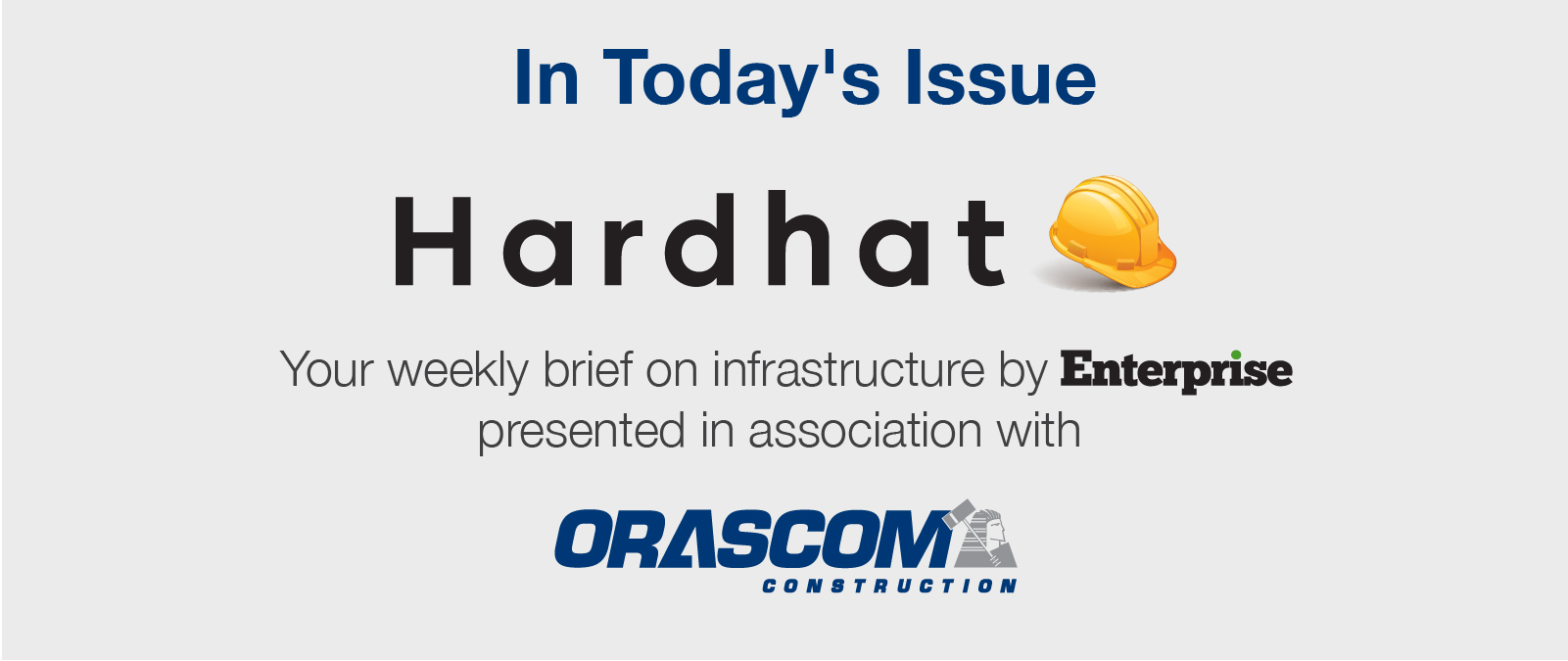 *** It's Hardhat day — your weekly briefing of all things infrastructure in Egypt: Enterprise's industry vertical focuses each Wednesday on infrastructure, covering everything from energy, water, transportation, urban development and as well as social infrastructure such as health and education.
In today's issue: What's really wrong with Egypt's rail system? Five train accidents in the past month have killed 30 people and injured more than 100. As investigations into the causes of these incidents are still underway, we looked into what has been done to upgrade and modernize Egypt's railway network and what other factors — besides physical infrastructure — need to be dealt with in order to reduce the number of train accidents in the future.