Monday, 19 April 2021
Ethiopia isn't budging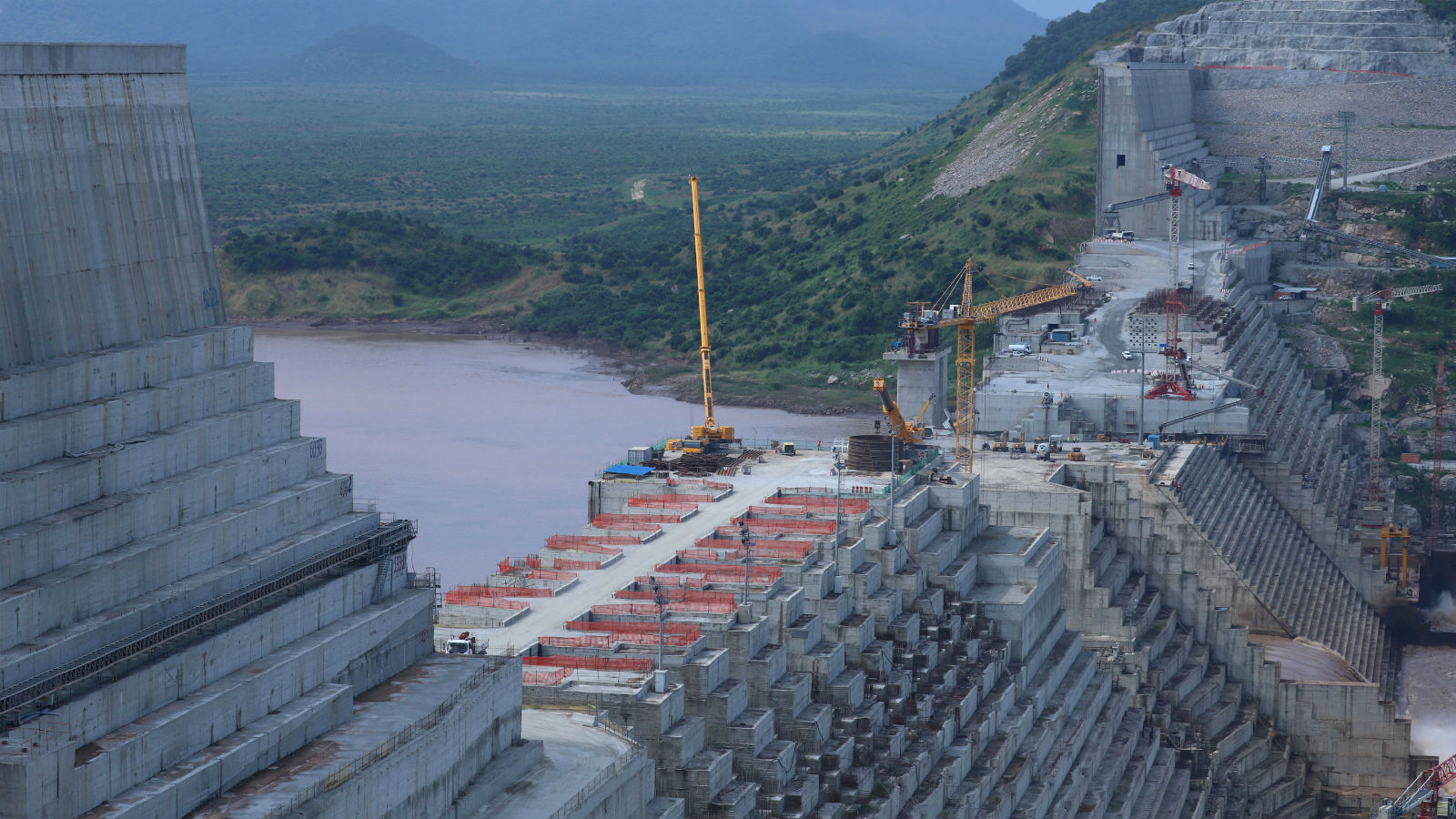 Ethiopia is showing no plans of backing down from its plans to start the second phase of filling the Grand Ethiopian Renaissance Dam's (GERD) reservoir in the upcoming rainy season this July or August, with Ethiopian Prime Minister Abiy Ahmed holding firm in a statement yesterday. Ethiopia will release water it stored during last year's first filling through some newly-built spillways and claims it will share information on the dam's filling and operation with downstream countries Egypt and Sudan, Ahmed added.
Whatever Ahmed is selling, Sudan and Egypt really aren't buying: Sudan has reportedly already sent a letter to the United Nations Security Council asking that the council back Khartoum's calls to bring international mediators into the stalled GERD talks between Egypt, Ethiopia, and Sudan, according to Ahram Online. Egyptian Foreign Minister Sameh Shoukry had also penned his own letters to the council and the UN General Assembly last week. Shoukry and Sudanese Prime Minister Abdalla Hamdok each signaled independently that they could take the GERD issue to the Security Council if talks continue to fail.
Aside from population growth and climate change, GERD poses the biggest risk to Egypt's water security, Irrigation Minister Mohamed Abdel Aty stressed in a meeting with the Senate's Defense and National Security Committee to discuss the negotiations, according to a statement. In the past 10 years of talks with Ethiopia and Sudan over the dam, Egypt proposed 15 alternative scenarios for the dam's filling and operation that would fulfil Ethiopia's goals from the dam without causing harm to its downstream neighbors, but Addis Ababa shot down all of these scenarios, the minister said.
Meanwhile, Egypt's diplomatic blitz on GERD shows no signs of slowing down: Shoukry is heading on a tour of six African countries to discuss the negotiations and keep leaders in the continent abreast of the latest developments, according to a Foreign Ministry statement. The tour will take Shoukry to Kenya, Comoros, South Africa, the Democratic Republic of Congo, Senegal, and Tunisia. The minister and President Abdel Fattah El Sisi have been rallying international support for Egypt's position on the GERD impasse for the past several months.
Case in point: The GERD dispute and Libya topped the agenda for Shoukry and his Greek counterpart Nikos Dendias during a meeting yesterday, according to a ministry statement. Both sides also discussed bilateral cooperation on all levels as well as issues of mutual interest including the latest developments in the Eastern Mediterranean. Dendias' visit came a few days after reconciliation talks between Greece and Turkey kicked off (and stumbled) last week.
Background: The latest round of talks in Kinshasa earlier this month ended in yet another stalemate as the three countries failed to agree on a path forward for new talks. Hamdok urged the three countries' prime ministers to hold their own summit this week in an attempt to resolve the impasse. Cairo and Addis Ababa have yet to RSVP.