Wednesday, 20 January 2021
What we're tracking on January 19 2021
Good morning, everyone. A very smart Egyptian-American friend of ours recently likened us all to "non-voting subjects" of a global American sphere of influence. Are you educated? A participant in this thing called global capitalism? Like the idea of democracy? Then your wagon is tied to Amreeka whether you like it or not, however much we may admire a softer approaches to capitalism and more sensible approaches to things like social welfare and inclusion (cf: Canada, France, Scandinavia).
And so it is that we cheer this morning the departure of Agent Orange and the swearing in at 7pm CLT of decent human beings as president and vice president of the United States.
Joe Biden will be sworn in today at noon Washington time as the 46th US president at the Capitol in Washington, DC. Kamala Harris will become the 49th vice president — and the first woman and first person of color to hold the position.
The event this year has been marred by the threat of violence and all 50 US states are bracing themselves, with several already seeing armed demonstrations. Meanwhile, the departing president (can we all stop saying his name now?) is throwing himself a farewell party, having requested a red carpet, a military parade (which he may not get), and a large crowd of supporters, reports the Guardian.
Biden will start to roll back the clock to 2016 from day one, signing executive orders to end the travel ban on Muslim-majority countries and rejoin the Paris climate agreement, reports CNN. He will also take executive action to freeze evictions and student loan payments during the covid-19 pandemic, and maintain the travel ban on the UK and much of Europe. You can also look for him to appoint an antitrust czar at the White House.
Expect to see a more liberal USD, swift stimulus, and climate change action- The key takeaways from incoming Treasury Secretary Janet Yellen's Senate confirmation hearing:
Expect big stimulus: The former Fed chair urged Congress to "act big" and push ahead with a large stimulus package to prop up the US economy.
Democrats accept Agent Orange's tax cuts: Yellen said the administration has no plans to raise corporate taxes to pre-2017 levels to fund the extra spending.
A hands-off approach to the greenback (QE aside): The US will oppose attempts by other countries to manipulate their currencies, she said, pledging to take a hands-off approach to the currency.
US stocks climbed higher on Yellen's statements: The S&P 500 blue-chip index was up 0.5%, the Dow Jones 0.4%, and the Nasdaq 0.6% as expectations that the Biden administration will push for large-scale stimulus measures.
Republican heavyweight Mitch McConnell finally seems to be taking off his MAGA hat. The Senate majority leader yesterday explicitly blamed Trump for the siege on Capitol Hill, accusing him of "provoking"his loyalists into attempting to prevent the certification of the election. This comes as Republicans mull which way to vote in Trump's upcoming impeachment trial.
The lightest, most fun piece on the transition of power today: They prepare the White House for a new president. They have 5 hours.
WHAT'S HAPPENING TODAY-
Rumors of a cabinet shuffle continue to swirl: More names have been added to the list of ministers suspected to be on their way out of government should a cabinet shuffle come to pass. Sources told Al Shorouk that the aviation, higher education, irrigation, local development and manpower ministers, among others, could all be heading for the exit. Sources claimed earlier this month that members of the cabinet's economic group were all safe, but that the environment, culture, and tourism ministers could leave the stage.
Egypt faces Russia at the 2021 Handball World Championships at 7pm CLT today before taking on Belarus at 4:30pm CLT on Friday and Slovenia at 7pm CLT on Sunday.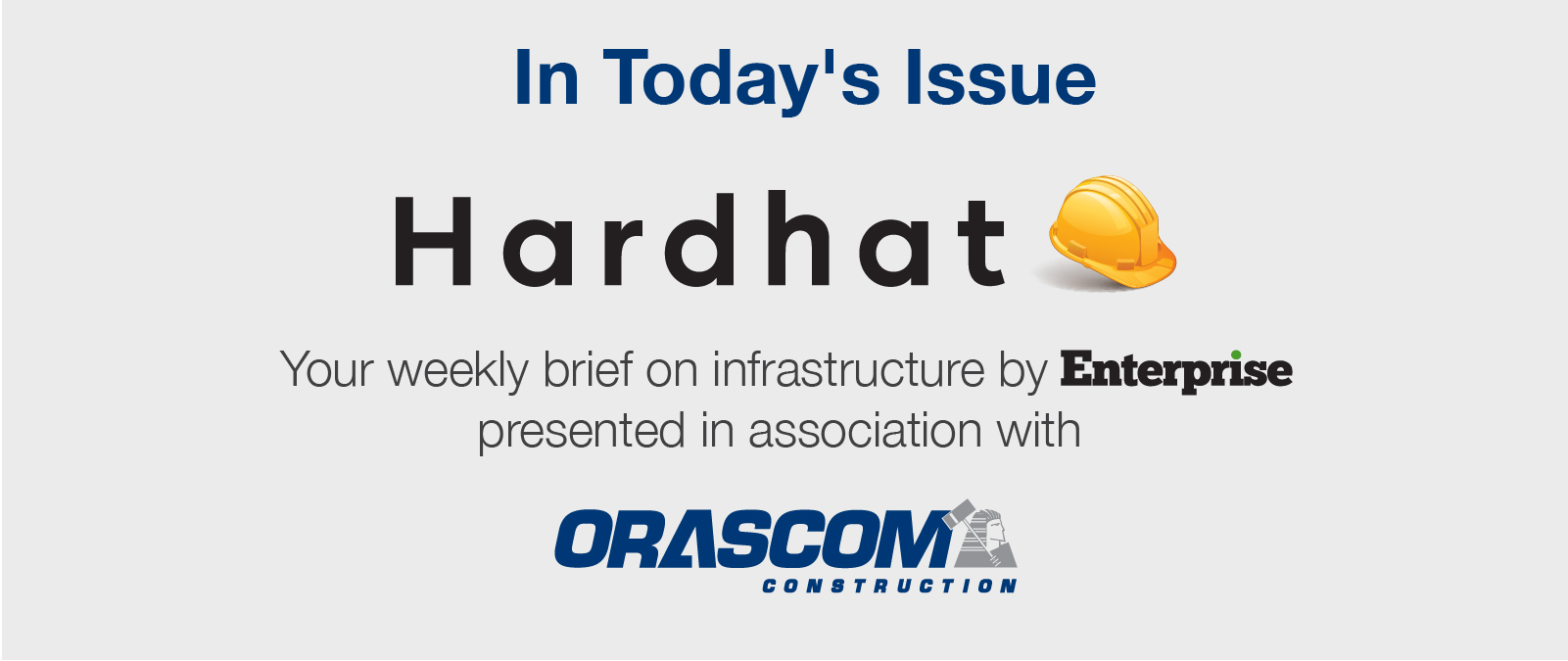 *** It's Hardhat day — your weekly briefing of all things infrastructure in Egypt: Enterprise's industry vertical focuses each Wednesday on infrastructure, covering everything from energy, water, transportation, urban development and as well as social infrastructure such as health and education.
In today's issue: We explore how the "oil-for-development" agreement — our most recent and expansive mechanism for infrastructure diplomacy — is stoking excitement among Egyptian infrastructure developers, who see it as a chance to expand overseas. Insiders tell us, though, that greater clarity from policymakers and additional incentives will be needed before they fully commit to the agreement.