Wednesday, 9 December 2020
What we're tracking on 9 December 2020
Good morning, wonderful people, and welcome to Wednesday, where the big news remains the rollout of Pfizer and BioNTech's covid-19 vaccine in the UK — the first widescale vaccination campaign with an internationally tested jab. The news dominates front pages across the globe this morning, from the Financial Times to the New York Times. All eyes now shift to the United States, where the Food and Drug Administration should give Pfizer regulatory approval in the coming days.
We have lots more on the fight against covid here in Egypt below, as the government continues to warn us all to take things seriously as we're still months away from a vaccine making an appearance in Egypt.
---
A (WELCOME) SIGN OF THE TIMES- Elissar Farah Antonios has become the first woman to head Citigroup's MENA operations, Bloomberg reports. Antonios, who has headed the bank's operations in the UAE, Levant and Iraq since 2009, will also join the Europe, Middle East and Africa committee, reporting to Atiq Rehman, who heads Citi's EMEA business.
Oil companies and banks have hired the Pope to tell them how to stop polluting the planet and evading taxes. Big business will be consulting with Pope Francis on ESG goals in what will soon become the cartoonishly named Council for Inclusive Capitalism with the Vatican, the New York Times reports. The council will bring together 27 "Guardians for Inclusive Capitalism" (or, "business executives," if you're a normal person) with the Pope to discuss how to make capitalism more socially responsible.
Three Shell executives in charge of clean energy have resigned over frustrations with the oil giant's slow transition to green energy sources ahead of Shell's anticipated February announcement of its plans to transform into a net zero emissions business, the Financial Times reports.
And while we're on the topic of doing what's right in business: Add the FT's Martin Wolf to the chorus of voices saying that Milton Friedman was wrong — companies really do have responsibilities other than to "maximize shareholder value."
After nuclear war, there will be Cher, cockroaches, and Facebook's crypto ambitions: That's right, folks: El Face hasn't given up its crypto ambitions. Having rebranded its Libra 'stablecoin' following regulatory pushback, the social media overlord is hoping to launch a currency it's calling Diem its Novi e-wallet in 2021, David Marcus, who heads Facebook Financial, was quoted as saying by CNBC.
Yeah, we're in that kind of mood this morning. Little wonder, then, that this advert — featuring Satan going on a date with a woman named 2020 — has us smiling today.
The antidote? A little bit of retail therapy as Apple rolls out its AirPods Max over-the-ear, noise-canceling headphones that look both practical and fairly cool and sets December 14 as the launch date for its Apple Fitness+ workout-on-demand service.
CIRCLE YOUR CALENDAR-
A new GIZ webinar series aims to help the financial sector through covid, the group said in a statement (pdf) yesterday. Held in collaboration with the Financial Regulatory Authority, the Financial Services Institute and the Egyptian Banking Institute, the lectures will tackle digital transformation, financial sector liquidity and green finance. The first webinar goes live tomorrow. You can register for the event here.
Upcoming news triggers:
Inflation data for November will be released tomorrow.
The CBE's Monetary Policy Committee will meet on 24 December to review interest rates.
Check out our full calendar on the web for a comprehensive listing of upcoming news events, national holidays and news triggers.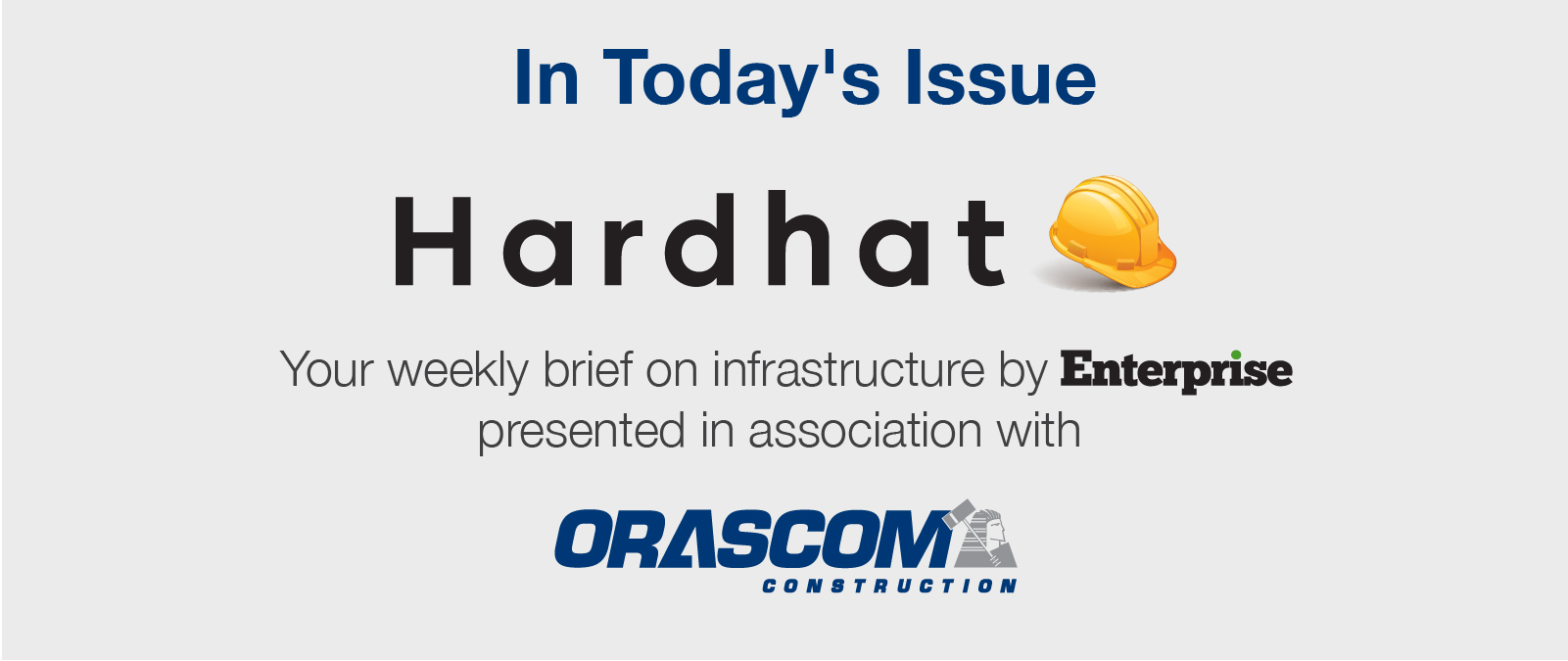 *** It's Hardhat day — your weekly briefing of all things infrastructure in Egypt: Enterprise's industry vertical focuses each Wednesday on infrastructure, covering everything from energy, water, transportation, urban development and as well as social infrastructure such as health and education.
In today's issue: Establishing Egypt as a data center hub is a priority for the government and state-owned Telecom Egypt. Major investments in building and revamping data centers are ongoing, and the last two years has seen an estimated USD 1 bn invested in the market by government and private sector players. In part 1 of a two-part series, we look at Egypt's current data center landscape, and how it is poised for growth.