Wednesday, 2 December 2020
What we're tracking on 2 December 2020
Good morning, friends. It's a busy (but unremarkable) news day today, with the lead stories here at home being the FT's pronouncement on the fundamental soundness of Egypt's banking system and the very welcome news that the Damietta LNG plant could re-open as early as 1Q2021. We have chapter and verse on both pieces below.
There's a lot of talk in the foreign press this morning about how Egypt might pose one of Joe Biden's first foreign policy tests. The Financial Times suggests that the administration — which has vowed to place more emphasis on human rights — could suspend military aid to Egypt and introduce targeted sanctions. The Wall Street Journal says that the arrests of members of the Egyptian Initiative for Personal Rights (EIPR) have set the scene for a "possible clash" with the president-elect, while the Media Line highlights Biden's previous criticisms of Trump for being too close to the Egyptian government.
Globally, the big story is about rats jumping off a sinking ship. Squint your eyes the right way and Trump stalwart Bill Barr is doing the right thing: Saying he's seen no evidence of voter fraud sufficient to sway the outcome of the election (Financial Times). Meanwhile, the New York Times reports that Agent Orange has mulled preemptive pardons for his three eldest kids and "America's Mayor."
BIG M&A NEWS that made us cry: Slack, the workplace messaging app, is being swallowed by Salesforce, in a USD 27.7 bn cash-and-stock agreement, the company said in a statement yesterday. It's the biggest cloud software acquisition since Microsoft (which desperately wanted to buy Slack once upon a time) bought LinkedIn in 2016. We've used Slack since before it was cool and, well, you kinda have to wonder what becomes of it next.
---
SMART POLICY- Nasdaq-listed companies will need to have at least one woman on their boards of directors if a new policy proposal gets the green light from the Securities and Exchange Commission, the Wall Street Journal reports, noting that most listed companies fall short of the requirement today. The proposal would also require them ot have at least one director who is LGBT+ or from an "underrepresented minority." Germany also imposed last month a one-woman quota for listed companies' boards of directors.
Egypt is already on its way to the same goal: Listed companies are required to have at least one woman sitting on their board by the end of 2020, under regulations the Financial Regulatory Authority issued last year.
How are we doing with that? Uh, not so well: As of one week ago, just a little over half of the EGX30's constituents were in compliance with the regs.
---
The OECD is the latest to call a vaccine-led economic rebound in 2021: The international organization has forecast a gradual bounceback for the global economy, the Financial Times reports. China's economy is set to grow 10% by the end of 2021, the US is expected to stay largely the same, while European economies will perform badly, with the UK set to shrink at least 6%.
MARKET WATCH- Emerging markets saw a record USD 76.5 bn of inflows during November as investors reacted to positive news in the development of covid-19 vaccines and fears of a chaotic transfer of power in the US subsided, the Institute of International Finance said in a report yesterday, according to Reuters. Almost USD 40 bn entered EM stocks — the second-highest monthly inflow ever — while USD 36.7 bn was invested into bonds and other debt instruments.
---
WHAT'S HAPPENING TODAY- The Egypt Economic Summit gets underway today at the St. Regis Hotel in Cairo. You can learn more about the event here.
Other key dates for your diary this month:
PMI: November's purchasing managers' index figures will drop tomorrow.
Foreign reserves figures for November should be out early next week.
Inflation data for November will be released on Thursday, 10 December.
CIRCLE YOUR CALENDAR-
Attention art lovers: The Cairo Art Fair kicks off on Friday and runs through 31 January. Tap / click here for full details and a list of participating artists.
ALSO THIS MONTH- Another round of trade talks with the US of A is in the cards, as is a meeting of the Egypt-Iraq higher committee as the two countries continue to draw closer. The CBE will next review interest rates on 24 December.
Check out our full calendar on the web for a comprehensive listing of upcoming news events, national holidays and news triggers.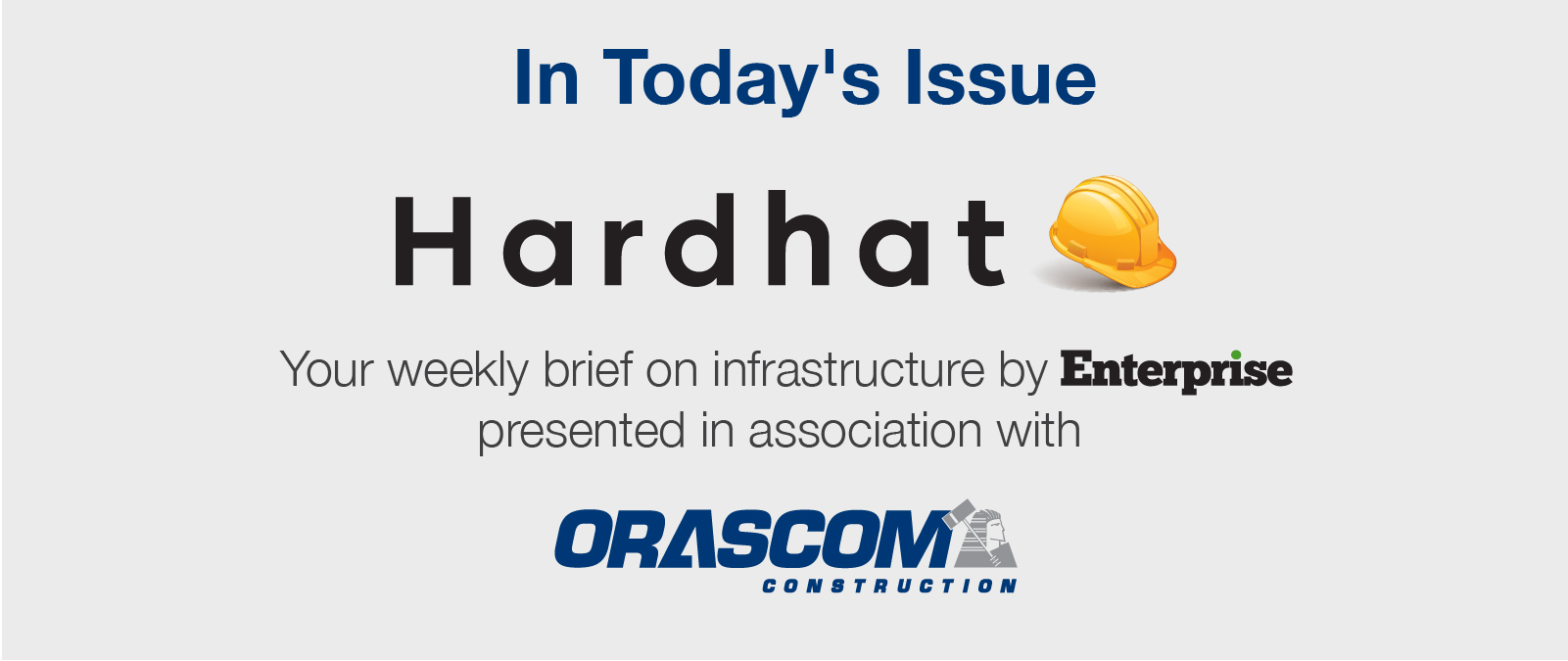 *** It's Hardhat day — your weekly briefing of all things infrastructure in Egypt: Enterprise's industry vertical focuses each Wednesday on infrastructure, covering everything from energy, water, transportation, urban development and as well as social infrastructure such as health and education.
In today's issue: Co-working and shared office spaces have helped some small businesses overcome rising office rental costs in commercial real estate, we reported previously. In the final part of a three-part series, we look at how covid-19 has impacted the rapidly-growing shared office space industry in Egypt.