Sunday, 15 November 2020
Central Bank of Egypt makes shock 50 bps rate cut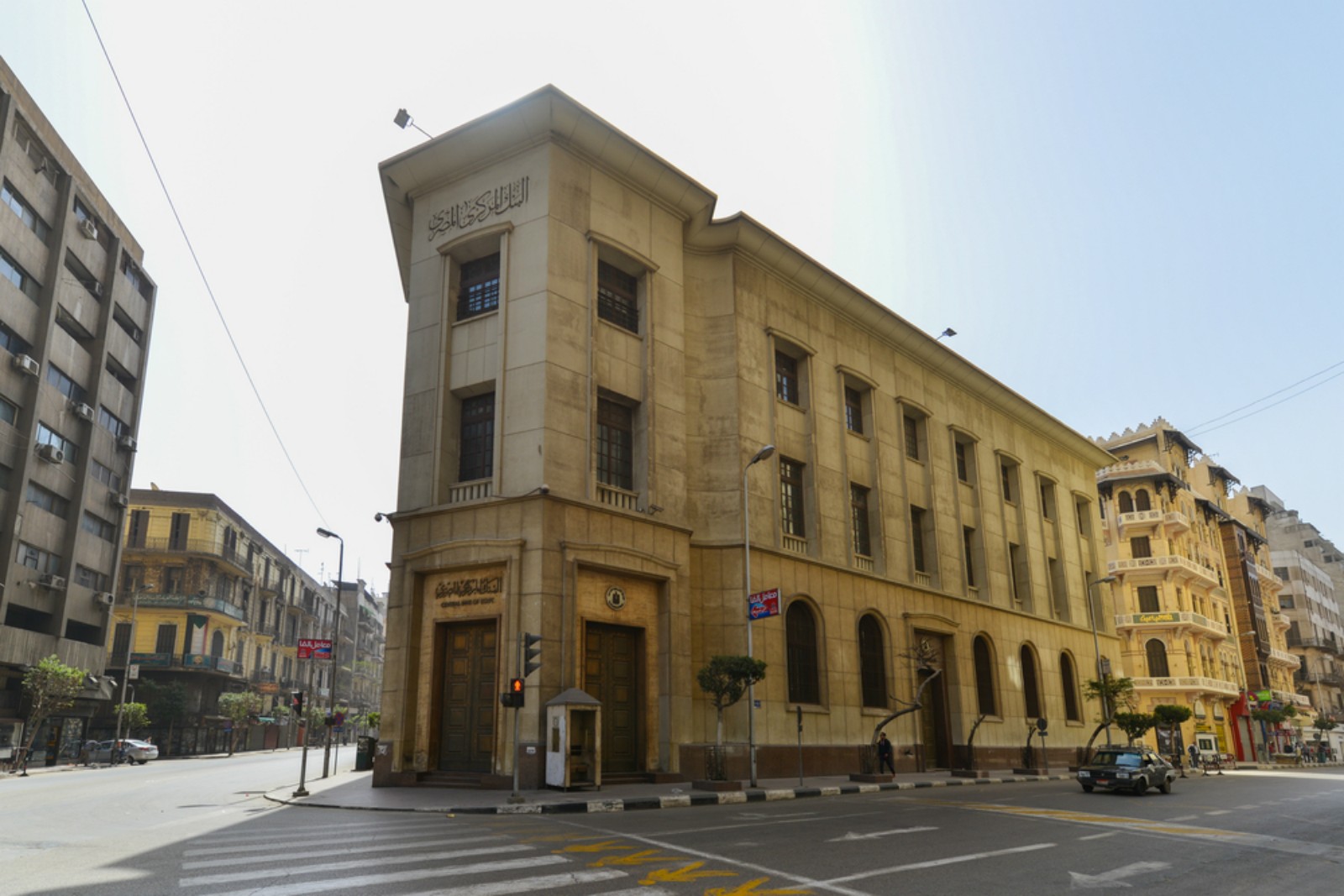 The Central Bank of Egypt (CBE) cut interest rates by 50 basis points on Thursday for the second consecutive time to support economic recovery from the covid-induced slump, the CBE said in a statement (pdf). The CBE's overnight deposit rate now stands at 8.25% and the lending rate is 9.25%, while the main operation and discount rates are 8.75%. The decision — which comes as inflation remains low despite a slight uptick in October — follows a surprise 50 bps cut following a meeting in September. The CBE has now shaved 400 bps over three interest rate cuts since the beginning of the year. The rate cut was largely a surprise, as only Pharos' Radwa El Swaify and Arqaam Capital's Noaman Khalid predicted the move in our poll of eight leading economists last week.
The rationale: support economic activity while inflation is still muted. "The reduction … provides appropriate support to economic activity, while remaining consistent with price stability," the CBE said. Egypt's economy grew 3.6% in FY2019-2020, which ended in June 2020, down from 5.6% in FY2018-2019. The slowdown was concentrated in 4Q2019-20, during which the economy contracted 1.7% due to partial lockdown measures, said the CBE. Consumption picked up in the following quarter, but it "was not enough to offset the combined contraction in investments and to a lesser extent in net exports," the central bank added. Key indicators for the second quarter of the year, meanwhile, "continue to show gradual signs of recovery," the central bank said.
The cut came despite October's slight uptick in inflation: Annual urban inflation edged up to 4.5% in October, from 3.7% in September and 3.4% in August, but still remains near historic-lows. The CBE now expects inflation to fall below the lower end of its 6-12% target range in 4Q2020. And because the path for current policy rates remains a function of medium-term inflation expectations rather than current inflation outturns, the MPC decided to cut key policy rates by 50 basis points, the central bank said.
Rate cut impact on Egypt's carry trade will be minimal: Even after the rate cut, Egypt maintains the world's highest real interest rate and offers carry trade returns second only to Argentina, Bloomberg data shows. "The magnitude and pace of monetary easing have [also] been very gradual to preserve foreign interest in local debt instruments in light of volatile global growth dynamics," Pharos' El Swaify told Bloomberg. Foreign holdings of EGP-denominated sovereign debt more than doubled to USD 21.1 bn as of mid-October from USD 10.4 bn in May following a strong recovery from a global market panic in the spring caused by the coronavirus pandemic.
The rate cut will help set up corporate borrowing in 2021 to support growth. Most corporations will not take on major new debt at the end of a fiscal year, meaning we could see an uptick in demand for debt to finance CAPEX in the new year at companies that are hitting production ceilings. Egypt's non-oil private sector grew in October at its strongest rate since December 2014, with the purchasing managers' index gauge showing that demand is holding up amid looser covid-19 restrictions. With liquidity being a main issue, the rate cut could therefore prove very helpful.
Curbing the EGP: Policymakers may have had one eye on the currency, which has been strengthening against the USD in recent days, James Swasnton, MENA economist at Capital Economics, wrote in a note. The EGP is currently up by 3% against the USD year-to-date, and is looking "increasingly overvalued," he wrote.
Further monetary easing this year? It's too early to say, El Swaify tells us. "We see the CBE possibly taking a breather in its final meeting," which falls on 24 December, but we have to wait and see how local inflation dynamics play out, changes in USD inflows, and any covid-19 or global growth trends, she adds.
And in the longer term? Renaissance Capital sees another 200-300 bps of rate cuts in 2021 as being sufficient to stimulate investment and attract foreign direct investment into the manufacturing sector in 2022, global chief economist Charles Robertson wrote in a note. These cuts will likely bring the EGP back down to 16.5-17 against the greenback, he said.
Corrected on 15 November 2020
Egypt's economy contracted 1.7% in 4Q2019-2020, not 3Q2019-2020.