Wednesday, 23 September 2020
What we're tracking on 23 September 2020
We're looking forward to next week almost as much as we're looking forward to the weekend. Friday and Saturday are awesome — but next week, we'll gather (socially distanced) in the office as a team for only the second time since March. We're not the only ones wondering when to go back to the office full-time. And we're not the only ones debating whether a "post-covid world" (whatever the [redacted] that might be) could mean four days in the office and one day a week from home.
That's why we've asked companies across the spectrum about their stands on WFH vs. back to the office for a poll you can catch in tomorrow's issue.
Tomorrow is interest rate day and the emerging consensus points to a hold when the Central Bank of Egypt's Monetary Policy Committee meets. All 11 economists and analysts surveyed in an Enterprise poll said interest rates will likely remain unchanged as the central bank looks to support the EGP and protect the carry trade. A Reuters poll out yesterday suggested much the same.
It's day three of EFG Hermes' virtual investor conference, where more than 650 institutional investors with aggregate AUM north of USD 17 tn are connecting for discussions on the macroeconomic and industrial outlook for frontier and emerging markets. The conference runs until next Thursday, 1 October. You can visit the conference website here.
US stocks rebounded yesterday as investors bought the dip following another covid-19 inspired spell of volatility: The S&P 500 and Nasdaq both saw a four-session losing streak come to an end, while the Dow saw gains for the first time in three days. Global stocks fell across the board on Monday, as nerves over the global recovery, the surge in covid cases, the US election and the FinCEN banking leaks coalesced to spook investors.
Asian markets are mixed in early trading, and futures point to the same for Europe and Wall Street later today.
***
COME BE OUR STYLE AND GRAMMAR NAZI- We're looking for a full-time copy editor to enforce house style, police facts and generally make us sound smarter than we really are.
OR HELP US MAKE AWESOME GRAPHICS, bring our brand to life in all media (including new products and IRL) and develop our photo style as our first in-house photo and design editor. Solid chops with the usual apps (Adobe's suite, Procreate, Pixelmator, etc) a requirement, as is a strong visual aesthetic. It would be awesome if you had strong opinions (loosely held) on FF vs APS-C vs. film, too.
Interested in applying? Send us your CV along with proof y'all can edit (if you are interested in the copy editor vacancy) or that you have visual taste (for the design gig) and a solid cover letter telling us a bit about who you are and why you're a good fit for our team. The CV is nice, but the most important thing is a well-written cover letter. Please submit all applications to jobs@enterprisemea.com.
***
---
The Health Ministry reported 113 new covid-19 infections yesterday, down from 126 the day before. Egypt has now disclosed a total of 102,254 confirmed cases of covid-19. The ministry also reported 19 new deaths, bringing the country's total death toll to 5,806. We now have a total of 91,143 confirmed cases that have fully recovered.
Investors are going risk-off on high-yield emerging-market debt, as doubts about the global economic recovery increase, says the Financial Times. While the broader asset class has been on a tear in recent weeks, some non-investment grade issuers are struggling to attract both foreign and local investors. Moody's data shows that FX-denominated issuance by low-rated sovereigns has fallen by a third to USD 33 bn this year, while countries with investment-grade ratings have already surpassed the USD 119 bn they issued through 2019. "The normalisation of financial conditions since April is starting to lose speed," said Rahul Ghosh, Moody's senior VP for EM research. "We are going to see investors make a pivot to thinking about the prospects for economic recovery, and what that means in terms of financing deficits and debt sustainability."
---
The first-ever virtual UN General Assembly kicked off in New York yesterday. Secretary-General Antonio Guterres wasn't in a laughing mood, warning world leaders the world is facing an "epochal" health crisis, an "economic calamity," the threat of a new Cold War between the US and China, and rising tides of populism and nationalism worldwide, the Associated Press reports.
China pledged to achieve carbon neutrality by 2060 during its address, right on the heels of President Donald Trump blasting China for its "rampant pollution," and calling the Paris climate agreement a "one-sided [agreement]," Reuters reports.
President Abdel Fattah El Sisi's pre-recorded speech also aired in NY yesterday: We have coverage in this morning's Last Night's Talk Shows, below.
Turkey and Greece will restart talks in Istanbul to try and settle their decades-long territorial dispute in the EastMed, the Greek Foreign Ministry said in a statement on Tuesday, without providing further details. Turkey said dialogue could resume before the end of the month, Reuters reports, citing an unnamed senior official who described "positive developments." Regional tensions have escalated sharply in recent months as Turkey ploughed ahead with gas exploration in disputed maritime territory. Ankara said earlier this week that it is willing to make peace with its neighbors, signalling that it wants to join the EastMed Gas Forum to expand regional energy cooperation.
---
US ELECTION WATCH- Republicans line up behind Trump on Supreme Court: Key Senate Republicans have given their backing to Donald Trump, who is pushing to fill the Supreme Court seat held by Ruth Bader Ginsburg ahead of the presidential election in November. Democrats, who are vehemently opposed to an appointment so close to the election, saw their efforts to prevent the move crumble as Republican senator and prominent Trump-critic Mitt Romney came out in support of the appointment. The story is covering the pages of the foreign press this morning: Associated Press | Financial Times | New York Times | Washington Post | Wall Street Journal | BBC.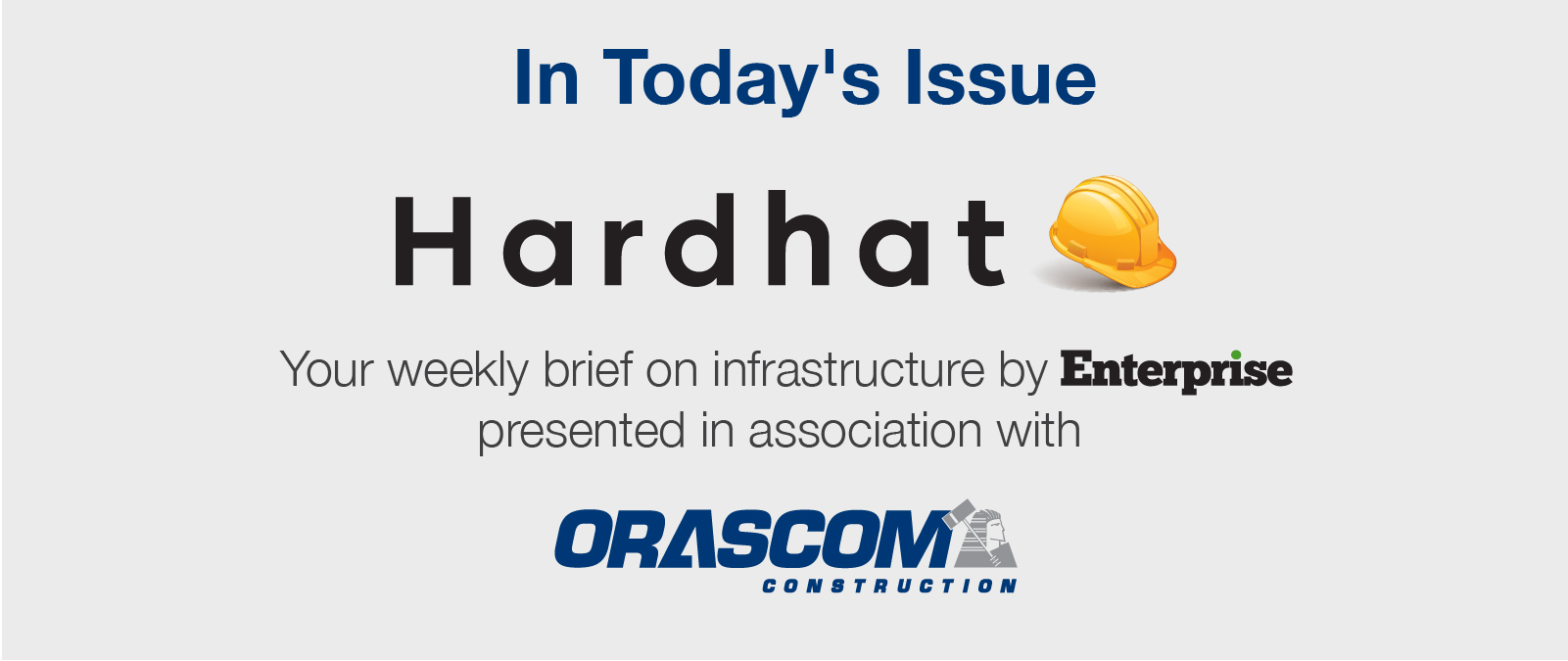 *** It's Hardhat day — your weekly briefing of all things infrastructure in Egypt: Enterprise's industry vertical focuses each Wednesday on infrastructure, covering everything from energy, water, transportation, urban development and as well as social infrastructure such as health and education.
In today's issue: As we hurtle towards a water scarcity crisis, why is it that Egypt wastes so much water?