Thursday, 27 August 2020
What we're tracking on Wednesday, 26 August 2020
Good morning, wonderful people — we have another packed issue this morning as we prepare to head into the weekend.
The big story of the day: Cabinet is warning that we all need to take seriously the prospect of a second wave of covid-19. The warning comes as the Health Ministry reported 206 new covid-19 infections yesterday, up from 141 the day before. New cases had hit a low of 89 this past Sunday. The ministry also reported 19 new deaths, bringing the country's total death toll to 5,317.
Both Prime Minister Moustafa Madbouly and Health Minister Hala Zayed sounded the warning bell again yesterday, saying we're at risk of another wave as citizens ignore social distancing measures, according to a government statement. The PM warned of strict punishments for people who violate measures designed to prevent the spread of covid, including mandatory masking public transportation and inside most buildings. Zayed — who earlier this month ordered isolation facilities to reopen in anticipation of a second wave — warned against a false sense of security.
What will education look like against that backdrop? A number of association-owned schools are already back in session, with a blend of on-campus and remote learning on the menu, but that's still an open question for schools regulated by the Education Ministry. Families with kids in private and public schools will get a sense in the next week or so of what the academic year will look like as Education Minister Tarek Shawki said yesterday that he'll be releasing a comprehensive plan in the first week of September.
Don't trust what's been reported so far, Shawki says: There's been plenty of speculation about how online platforms, private tutoring, continuing education, private schools and tuitions will pan out this coming year; much of what you've heard is wrong, he suggested.
---
Chinese will play a role in Egypt's tourism revival -UNWTO head: Once covid-19 safety precautions are eased, tourists from China will pour back into the country and help boost Egypt's tourism sector, UNWTO Secretary-General Zurab Pololikashvili told Xinhua. Safety measures are weighing down tourism from both sides as Chinese visitors are required to quarantine for two weeks upon their return to China while Egypt recently required inbound tourists to present a PCR test on arrival. Hospitals in Beijing are currently clear of covid-19 cases after the last two patients left care on Tuesday, Xinhua reports.
Tourism has been staging a comeback, with 126k tourists visiting the country since inbound tourism was allowed on 1 July and both charter and scheduled flights are back. We're apparently getting a steady stream of inquiries from tourists from Japan, Italy, France, Belgium, and the Netherlands on visiting Luxor and Aswan, who will reopen for tourism on 1 September.
---
COVID-19 AROUND THE WORLD-
Even though new covid-19 cases are at a four-month high, Spain is unlikely to go into lockdown again, with Prime Minister Pedro Sanchez saying doing so would "cripple the economy" again, according to Bloomberg. Evidence is now suggesting that lockdowns may be an "overly blunt and economically costly tool" that causes more damage than it's worth with the better approach being imposing strict precautionary measures.
After being largely covid-free for months, Gaza is in lockdown after the detection of multiple virus cases across the territory, according to Reuters. Health authorities in the blockaded territory are concerned that the combination of poverty, a large population, and limited health facilities could prove disastrous in the case of a wide scale covid-19 outbreak.
The developing world's bootstrap covid-19 vaccine dash: Developing countries concerned they will be at the tail-end of recipients of an internationally developed covid-19 vaccine are working on developing their own vaccines, according to Bloomberg. These countries were stung before during the 2009 swine flu outbreak and the 2006 rotavirus spread, when vaccines were mostly distributed to wealthy countries and those that managed to reach developing nations were less effective. WHO data suggests that 170 countries are currently working on a vaccine.
Egypt is among those developing an inhouse vaccine, while also keeping an eye on international shots. Our vaccine, which has been in development since March, is now in the third stage of clinical trials. Authorities are also in talks with six international manufacturers, and could manufacture Russia's Sputnik V vaccine locally.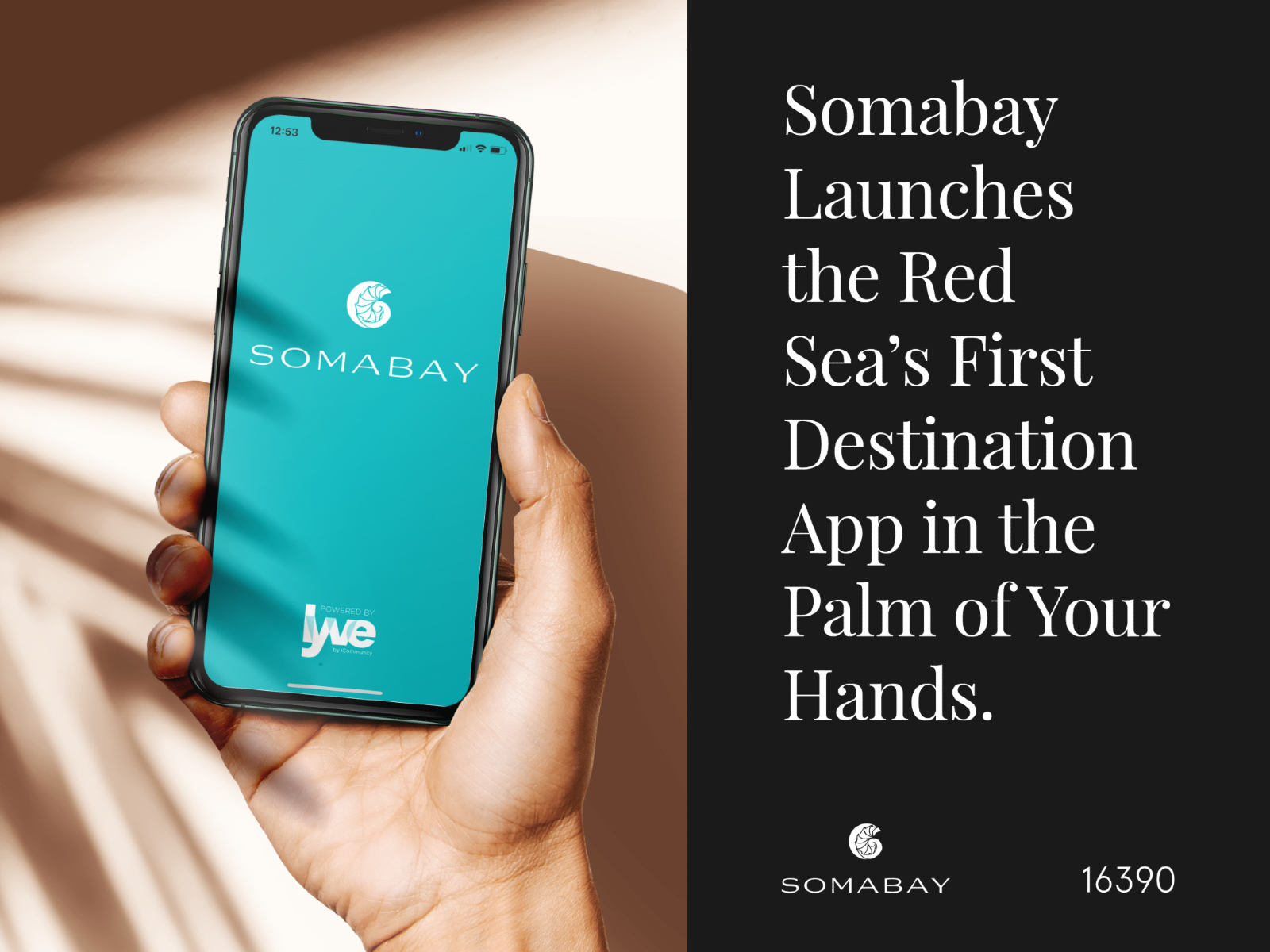 For the first time in the Red Sea, Somabay launches the newest destination app which provides fully fledged integrated services (available here for iOS users and here for Android) in line with supporting the company's plans for digitizing hotel guests' experiences using trending technologies.
SIGN OF THE TIMES #1- The annual gathering of central bankers at Jackson Hole kicks off today "in a completely virtual format" for the first time in its near-30-year history. Policymakers are expected to discuss what more they can do to stimulate the global economy, even as most have exhausted much of their arsenals of monetary tools, the Financial Times notes. All eyes will be on US Fed Chair Jerome Powell in particular, who is expected to lay out today a plan to reverse the Fed's policies in a bid to drive up inflation and allow unemployment to fall as low as possible, MarketWatch says.
SIGN OF THE TIMES #2- The 2021 World Economic Forum in Davos has been postponed from late January to some time "early next summer," the WEF said in a statement yesterday. The dates have yet to be announced. On 25 January 2021, the group will instead hold a digital-only "Davos Dialogue" in which "key global leaders will share their views on the state of the world in 2021."
Planet Finance is growing weary of commercial real estate: Brookfield Property Partners, Starwood Capital Group, Colony Capital, and Blackstone Group are just a few names of investors that have recently been leaving behind major commercial mortgage backed securities (CMBS), or conduit loans they had taken out from lenders. Despite walking away from their obligations, these players are still managing to raise bns from investors for future prospects, an opening that Bloomberg's John Gittelsohn says was made possible by the pandemic. It seems the crisis has allowed investors to dump losing prospects with reputations largely intact. They can simply give the underlying properties back to lenders with little or no pain.
Nothing suffered from the crisis more than hotels and malls, according to Gittelsohn. The amount of hotel and retail debt turned over to so-called special servicers — third parties that handles payments and is a go-between the lender and borrower — is at the highest level since 2010, according to industry tracker Trepp.
MUST READ FOR FINANCE NERDS- Hedgies are making a killing shorting malls in what's being called The Big Short 2.0. Among those in on the action: The icon known as Carl Icahn.
---
Beware that bargain-basement phone: Low-cost Chinese phones with pre-installed malware were sold in Egypt and other African countries, secretly signing up users to costly subscription services without their permission, according to Athens-based anti-fraud firm Upstream, a portfolio company of our friends at EM-focused private equity giant Actis. Tecno-branded smartphones, manufactured by Transsion, retailed at roughly USD 30 and have proved popular in low-income households across the continent, according to the BBC. Transsion told Buzzfeed the malware was installed in the supply chain without its knowledge.
You know who's selling a lot of phones? Tim Cook. Apple's iPhone sales were down just 0.4% in 2Q2020 despite the pandemic, CNBC reports. The wider industry was down 20%, according to research provider Gartner, while rival Samsung saw sales collapse by 27.1% y-o-y.
---
BRIEFLY NOTED-
Our friends at CIB took home an award from African Banker magazine for the Best Regional Bank in North Africa, according to the magazine's full list of 2020 winners.
Giles Baynham, a non-executive director at Egypt-focused gold miner Aton Resources, has passed away "due to unexpectedly severe complications from a recent illness," Aton said in a statement yesterday (pdf). Baynham joined the company's board in 2010.