Wednesday, 26 August 2020
What we're tracking on 26 August 2020
It's another busy news day as we speed toward the week's end, starting with the fact that bank hours just got a little bit longer.
Banks will be open to the public for an extra hour each day beginning September 1, with branches open to customers from 8:30am until 3pm, while employee hours will run from 8am until 4pm. The change comes as the Central Bank of Egypt rolled back some covid-19 restrictions in a circular (pdf) out yesterday. Since May, banks have been allowed to open their doors to customers from 9:30 am until 3 pm.
The next step in the drawn out and contentious GERD talks is expected to take place this Friday, when the tripartite technical committee releases its report to the African Union, which is mediating the dispute. We have more, including coverage of Ethiopian Prime Minister Abiy Ahmed's visit to Khartoum yesterday, in this morning's Diplomacy + Foreign Trade, below.
---
SIGN OF THE TIMES- Global law firm Linklaters is going to allow its more than 5k staff to work half the time remotely, which the Financial Times says is "the strongest sign yet that changes ushered in by the pandemic are beginning to take root in a legal industry that has long valued tight-knit office culture." The firm said in a LinkedIn post announcing "new global agile working policy" that it will also allow staff to have "flexible start and finish times, modified daily 'core' hours, and modified hours to allow for commitments outside of work."
TIP OF THE MORNING- Still struggling to hold onto your sanity while WFH? Take cues from a Buddhist priest, a field manager in Antarctica and an astronaut, who have learned to thrive despite having intense jobs in largely isolated settings, Arianne Cohen writes for Bloomberg.
Tried and true tips to avoid burnout: Learn to take a break effectively — incorporate "short pauses" throughout your day in which you shake up what your mind and body are engaged in. That means taking a quick walk or otherwise squeezing in physical activity, listening to music, or reading something not related to work. And once you come back to your desk, try to remind yourself, on a deeper level, of why you're doing the work that you're doing to nurture a sense of purpose and passion that "can really get you through rough patches."
---
The Health Ministry reported 141 new covid-19 infections yesterday, up from 138 the day before. Egypt has now disclosed a total of 97,619 confirmed cases of covid-19. The ministry also reported 18 new deaths, bringing the country's total death toll to 5,298. We now have a total of 67,717 confirmed cases that have fully recovered.
Egypt and China will sign next month an agreement to start working together on a covid-19 vaccine, the Health Ministry said in a statement. State-affiliated vaccine manufacturer Vacsera is signing on the Egyptian side. Egyptian scientists are in the third stage of clinical trials on a homegrown covid-19 vaccine, and the ministry has simultaneously contacted six international manufacturers to get its hands on an internationally developed vaccine as soon as possible. Russia could also potentially manufacture its Sputnik V vaccine here in Egypt, we noted earlier this week.
REMINDER- All travelers to Egypt — including Egyptian citizens — to Egypt need to show a negative PCR test prior to boarding and on arrival in Egypt starting next Tuesday, 1 September. National flag carrier EgyptAir has more on its website. The test needs to have been completed within 72 hours of flying to Egypt.
Visa services outfit VFS Global is the latest to try to get in on the PCR test game, giving would-be travelers in Egypt, the United States, Saudi Arabia, the UAE and eight other countries the ability to book a PCR test online. The tests in Egypt cost EGP 3.4k (at a testing center or at-home service), with results on email within 36 hours. Travelers booking from the US get results in 48 hours through a partner lab.
Luxor and Aswan's reopening on 1 September couldn't be happening sooner for tourists from Japan, Italy, France, Belgium, and the Netherlands, who have apparently been submitting regular inquiries on when the popular tourist cities will begin accepting visitors again, a local tourism player told Al Mal yesterday. The expectation is that Upper Egypt travel will pick up in December for the winter season after Nile Cruises resume in October. Cabinet's covid-19 crisis management committee earlier this week authorized the reopening of temples, archaeological sites, attractions, and museums starting September.
All parks and specialized gardens around Cairo will open to the public starting today, with a maximum capacity of 50%, Cairo governorate said, according to Masrawy.
Careem Egypt has resumed new driver registration after a pause for several months since the pandemic broke out, one of its certified agents said.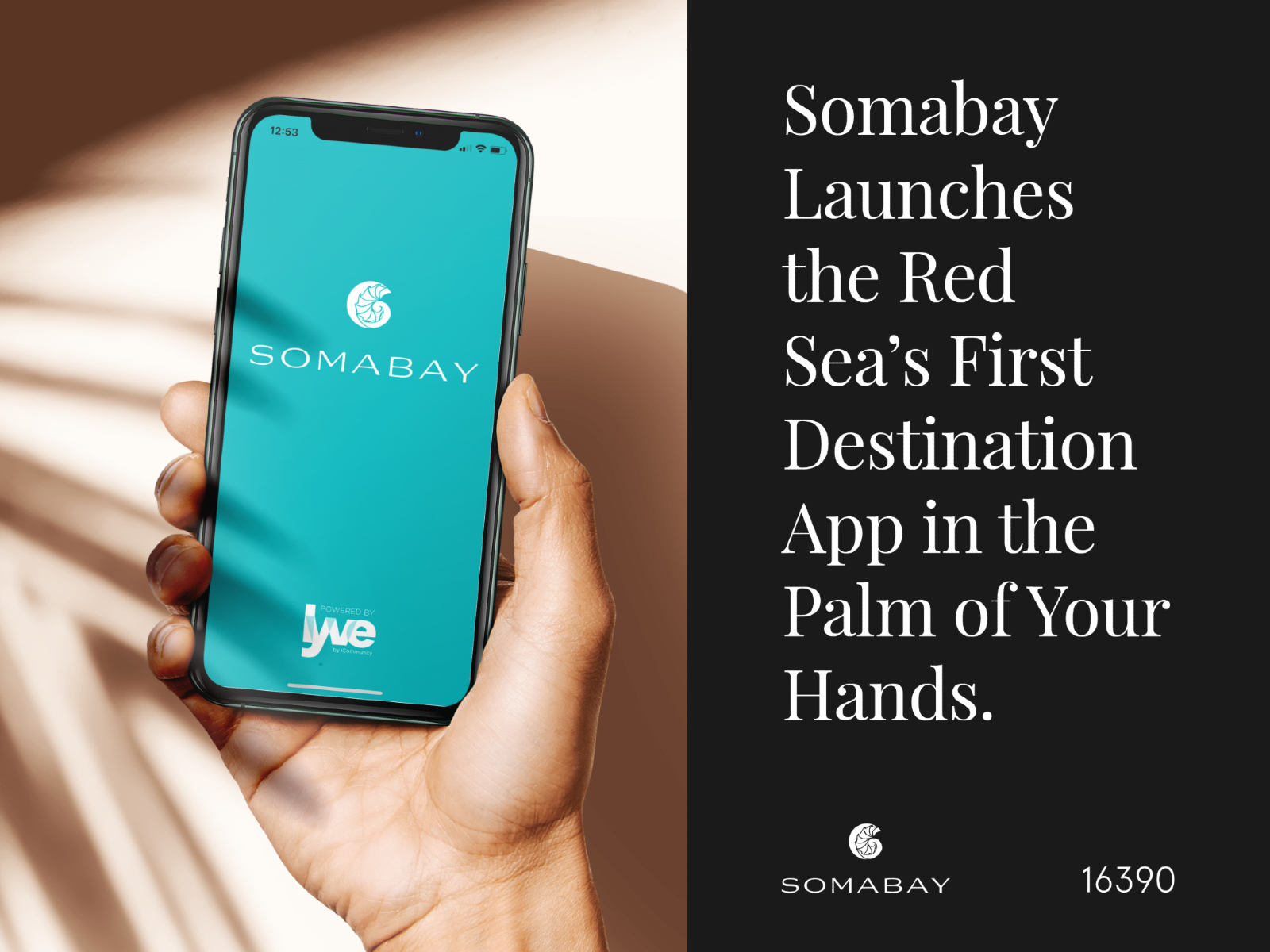 For the first time in the Red Sea, Somabay launches the newest destination app which provides fully fledged integrated services (available here for iOS users and here for Android) in line with supporting the company's plans for digitizing hotel guests' experiences using trending technologies.
IPO WATCH- PayPal Mafia boss Peter Thiel thinks he's in line to make a killing as data outfit Palantir goes public — and he and his co-founders are using a three-tiered governance structure to still retain control of the US government's favourite provider of data analytics to the intelligence, military and law enforcement communities. In a move totally congruent with Palantir's ethos, the company's listing filing "has sought to draw a clear line between its own business and what it dismissed as the 'idiosyncrasies and excesses' of the rest" of Silicon Valley (which, incidentally, it is leaving for Denver, Colorado), the FT reports. The notoriously secretive data company is going after a direct listing (think: Slack and Spotify), with shares likely to start trading in September.
You can read Palantir's S-1 filing here, and the Verge and MarketWatch have more.
While Palantir's listing is not really an IPO, Jack Ma's payment company Ant Group is filing for a USD 30 bn IPO on the Shanghai and Hong Kong stock exchanges in a transaction that could potentially raise a hair more than Aramco pulled in last year (was it really only last year? Not last decade?) when it listed on the Tadawul. Fat profit margins and 1 bn users underpin the Alibaba affiliate's bid for a USD 225 bn valuation. Bloomberg and the WSJ have more and you can check out Ant's IPO filing here (pdf).
With low borrowing costs and yield-hungry investors, Abu Dhabi is hitting the debt market to shore up its cash buffers. The emirate is marketing a triple-tranche USD-denominated debt offering that is expected to reel in USD 5 bn, Bloomberg reports, citing a source familiar with the matter. The bond offering, which comes as Abu Dhabi looks to shore up its finances amid a still-weak outlook for oil prices that is continuing to weigh on its covid-roiled economy, will include a 50-year fixed income treasury — its longest-ever bond tenor. With a AA credit rating, Abu Dhabi's debt is expected to garner significant interest from investors "thirsty for yield," said Todd Schubert, head of fixed-income research at Bank of Singapore.
And speaking of the hunt for cash: Kuwait's state treasury is on track to run out of cash to pay out government salaries by November as the pandemic and collapsing oil prices pushed the Gulf country into a liquidity crisis and forced it to burn through its reserves just to stay on top of state payrolls, Bloomberg reports. It's looking like Kuwait's only viable exit strategy is to take on loans from international lenders, but lawmakers with budget reform on their minds are pushing back.
US Secretary of State Mike Pompeo wants to see the the rapprochement between the UAE and Israel have a domino effect across the rest of the Arab world, saying at a press briefing with Israeli Prime Minister Benjamin Netanyahu earlier this week that formal diplomatic ties with Tel Aviv are key to bringing stability to the region. Top aides to US President Donald Trump are due in the UAE next Monday alongside an Israeli delegation to talk strengthening the UAE-Israel agreement, reports Reuters.
Sudan may be next in line as it looks to continue its rehabilitation in Washington: Pompeo flew to Khartoum on the first non-stop flight between Israel and Sudan yesterday to meet with Prime Minister Abdalla Hamdok yesterday for talks that Hamdok said were "direct and transparent," but Hamdok told Pompeo he doesn't have the mandate or authorization to normalize ties with Israel.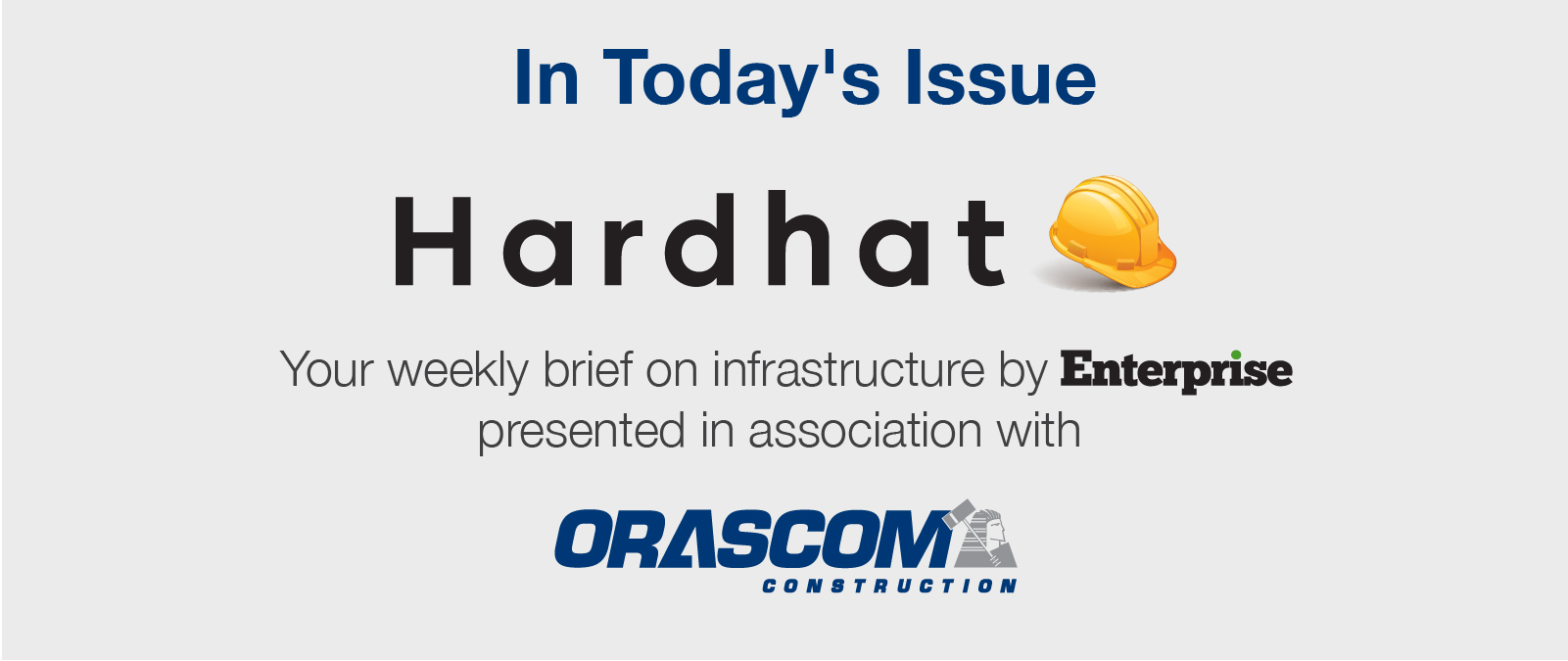 *** It's Hardhat day — your weekly briefing of all things infrastructure in Egypt: Enterprise's industry vertical focuses each Wednesday on infrastructure, covering everything from energy, water, transportation, urban development and as well as social infrastructure such as health and education.
In today's issue: We interrupt our series on why we still get power cuts in the midst of an electricity surplus to bring you a special report on Egypt's first major transit hub, which lies at the end of the proverbial rainbow that is the fourth phase of the EGP 32 bn Cairo Metro Line 3. We explore why it was built, what it took to build it, and what is its significance beyond railway infrastructure.