Wednesday, 12 August 2020
What we're tracking on 12 August 2020
National polls for the country's inaugural Senate election close tonight: President Abdel Fattah El Sisi and Prime Minister Mostafa Madbouly both cast their votes on the opening day of the ballot in Egypt yesterday, which will see 200 candidates elected to the new 300-seat Senate. The 200 seats are allocated equally between individual candidates and candidates running on party lists, with the president appointing the remaining 100. The results are expected to be announced next week on Wednesday, 19 August. If necessary, voters will return to the polls on 8-9 September for a run-off election.
The elections are leading the conversation on Egypt in the foreign press this morning: Reuters | AFP | AP | Bloomberg | Xinhua | The National.
Its interest rate day tomorrow: The Monetary Policy Committee will meet tomorrow to review interest rates. All signs point to a hold, with nine of the 10 analysts we polled this week expecting the central bank to leave rates unchanged.
RiseUp is holding a three-day digital conference starting tomorrow: RiseUp from Home will bring together regional entrepreneurs for its first event since the onset of the pandemic and feature talks from some regional entrepreneurs, investors and business experts.
COVID-19 IN EGYPT-
The Health Ministry confirmed 24 new deaths from covid-19 yesterday, bringing the country's total death toll to 5,059. Egypt has now disclosed a total of 95,834 confirmed cases of covid-19, after the ministry reported 168 new infections yesterday. We now have a total of 54,888 confirmed cases that have fully recovered.
The flouting of social distancing measures over Eid El Adha could come back to bite us in our rear ends and lead to an uptick in covid-19 cases around the country, director of the allergy and immunology department at Vacsera Amgad Al Hadad told Masrawy.
Then again, did the first wave of infections ever really end? Presidential health advisor Mohamed Awad Tageldin thinks not, saying that he anticipates a new rise in case numbers even though we never really emerged from the first wave, according to Youm7.
The Waltons want our masks: US hypermarket Walmart has approached several textile factories in the Tenth of Ramadan Industrial City to buy masks, said Sally Farouk, head of the Textile Industries Committee at the Tenth of Ramadan Investors Association, reports the local press.
Some 68k tourists have visited Sharm El Sheikh and Hurghada in the past six weeks, since the government lifted flight restrictions at the beginning of July, the Civil Aviation Ministry said yesterday.
Over 20 mn people around the world have now been infected with the virus that causes covid-19, according to the Johns Hopkins University coronavirus tracker. Cases in the US account for roughly a quarter of the figure, with 5.1 mn cases recorded as of yesterday.
Europe is starting to see a fresh pickup in new covid-19 cases. Greece has formally announced it's in the throes of a "second wave" of infections, while new daily cases in the Netherlands are back up to around half of the country's peak, according to the Guardian. In hopes of avoiding a return to a strict nationwide lockdown, France has made masks compulsory in several tourist sites and other areas in Paris "where physical distancing is difficult." Italy and Spain are also seeing an "alarming" resurgence of the virus.
Lebanon also reported yesterday a record of daily covid-19 numbers, with over 300 single-day infections and seven deaths, according to Reuters.
Russia is first out the gate in the vaccine race: Russia has finalized a covid-19 vaccine that "has passed all the necessary checks," becoming the first country to authorize a vaccine for the virus, President Vladimir Putin announced yesterday, according to Reuters. Named "Sputnik V" (they really couldn't help themselves, could they?), the vaccine has been criticized by medical experts for being rushed through after undergoing less than two months of clinical testing on volunteers and failing to complete its final round of trials. Despite fears, the head of the country's sovereign wealth fund said that Russia has received requests for 1 bn doses from other countries, with the UAE and the Philippines both agreeing to conduct clinical trials.
---
Outraged Lebanese citizens want more than their government's resignation, and are demanding that President Michel Aoun and Parliament Speaker Nabih Berri step down, reports Reuters. Angry protesters yesterday rallied in the capital city after allegations surfaced that Aoun and former Prime Minister Hassan Diab were both warned about the explosive materials as recently as June.
Adding to their mounting woes, it's slim pickings for Lebanese savers seeking assets or investments for their cash. Bloomberg highlights cases among those trying to hang on to their rainy-day pot amid the desperation and commonplace extortion that comes with a collapsing currency and spiraling inflation. Many are buying physical assets — including used cars — and investing in real estate.
Egypt vows to continue lending a helping hand: Foreign Minister Sameh Shoukry has pledged further support to the country in meetings yesterday with Auon and other key political figures, the Foreign Ministry said over several tweets yesterday. Besides sending three planeloads of supplies to Beirut, Egypt is preparing a shipment of building materials to restore buildings damaged from the explosion, Egyptian ambassador to Lebanon Yasser Alawi told Ahram Online.
In Dubai, signs of another jobless economic recovery: Dubai's non-oil business activity returned to expansion territory in July for the first time since the outbreak of the pandemic, with an uptick in construction and retail paving the way for a "the start of a post-covid-19 recovery," according to IHS Markit's purchasing managers index (PMI). New orders saw a "solid increase" in July but persistent job loss rates — which rose for the fifth consecutive month — and a less-than-optimistic outlook calls for some pause.
Kuwait's USD 112 bn pension fund is looking to push up its investment in infrastructure projects more than threefold in the next few years, bringing its asset allocation in infrastructure to "roughly" 10%, Bloomberg reports. It's also eyeing more investment in real estate and hedge funds, said Meshal Al-Othman, the director general of the country's Public Institution for Social Security.
---
Across the pond: Joe Biden officially named Senator Kamala Harris as his running mate in this year's US presidential elections. Harris, who is the first Black woman and also the first person of Indian descent to run for vice president, was herself vying for the Democratic presidential nomination before dropping out of the race in December. A host of Democrats — including former president Barack Obama and former presidential candidate Bernie Sanders — rallied behind Harris' nomination. The story is front-page news across the international press this morning: Reuters | NYT | Washington Post | Wall Street Journal | Financial Times.
---
Airbnb is planning to file IPO paperwork later in the month in a move that could see its shares trading on Wall Street before the year is out, the WSJ reports. There's no certainty that Airbnb will remain committed to this timeline, but an IPO for the company that was once valued at a record USD 31 bn "would underscore a surprising rebound for the home-sharing giant and the IPO market." Despite being a household name, Airbnb has been facing one headache after another, leading to steep losses that were made worse as travel came to a standstill earlier during the pandemic. The company regained its pre-pandemic glamor in recent months, but remains a risky prospect as it still struggles to turn a profit.
The pandemic is helping sustainable investment to catch on: Assets held by funds that follow sustainable investment principles have surpassed USD 1 tn for the first time ever, according to data compiled by Morningstar. Record net inflows of USD 71.1 bn were reported between April and June, a trend that UBS analysts put down to governments focusing on a green-led economic recovery from the covid-19 crisis. The Financial Times and CNBC both picked up the story.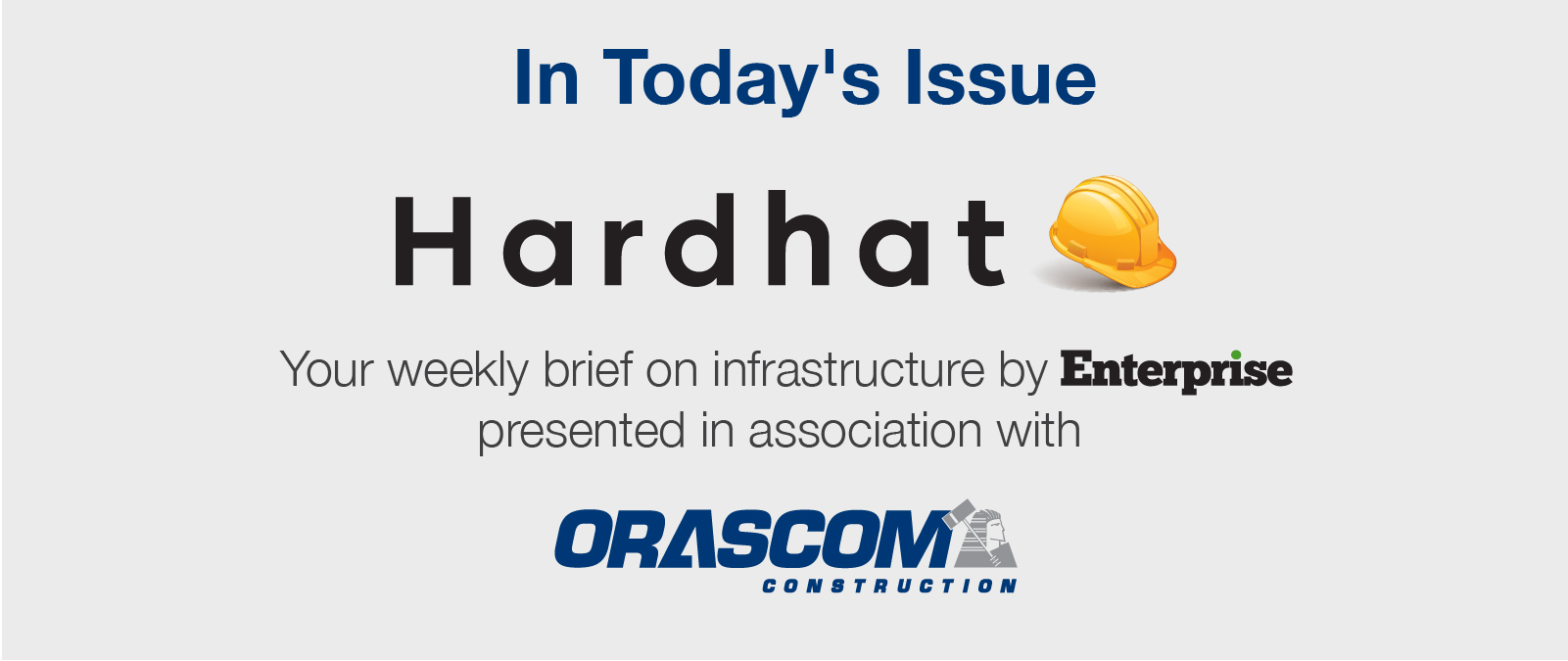 *** It's Hardhat day — your weekly briefing of all things infrastructure in Egypt: Enterprise's industry vertical focuses each Wednesday on infrastructure, covering everything from energy, water, transportation, urban development and as well as social infrastructure such as health and education.
In today's issue: Egypt has around 26 GW of surplus electricity generation capacity. So why are some of us still experiencing brownouts? The short answer: the grid was not built to handle the near 58 GW of electricity we have only recently begun producing. We spoke with government officials and heads of state electricity companies to explore why that is and what are they doing about it.