Wednesday, 5 August 2020
What we're tracking on 5 August 2020
The story of the morning isn't here in Egypt, but next door in Lebanon, where Beirut is reeling from a massive explosion in the city's port yesterday that left at least 78 people dead and some 4,000 others injured. The blast (watch, runtime: 0:55) was apparently caused by nearly 3k tonnes of ammonium nitrate, which Lebanese President Michel Aoun said were stored for six years at the port without proper safety measures.
Authorities have yet to confirm whether the explosion was an attack or an accident. There were also initial rumors that a separate explosion had targeted former Lebanese Prime Minister Saad Al Hariri. President Abdel Fattah El Sisi extended his condolences yesterday to Lebanon and the victims of the explosion.
The story is front-page news around the world this morning: Reuters | Bloomberg | Financial Times | NYT | Washington Post | CNN | the Guardian.
The news couldn't have come at a worse time: Lebanon was already buckling under the weight of political and economic turmoil, and is continuing to grapple with its covid-19 outbreak. The IMF looks likely to agree to a bailout that would give Lebanon only half of what the country needs amid an "accelerating economic collapse" and the country's foreign minister resigned on Monday, saying he "could not continue given the poor performance of the government."
---
PMI data for Egypt, Saudi Arabia and the UAE is due this morning at around 6:15am CLT. The gauge is a proxy for how the economy is holding up amid strains caused by covid-19, including the pandemic-induced hit to tourism. Non-oil private sector business activity in Egypt started to stabilize in June after a nasty plunge in May on the back of lockdown measures imposed by the Madbouly government to stem the spread of covid.
Key news triggers coming up in the week ahead:
Foreign reserves figures for July should be out early next week.
Inflation data for July will land on or about, Monday, 10 August.
Senate elections will take place in Egypt on 11-12 August, while expats will vote on 9-10 August.
The Central Bank of Egypt will meet to review interest rates on Thursday, 13 August.
Gov't to hold talks on opening domestic natgas market to private sector: The Gas Market Regulatory Authority will soon begin discussing rules that will allow private sector companies to trade and transport natural gas in the domestic market, Al Mal reports, citing a senior government official.
---
Two things you may want to know about this morning:
1- The wonderful Dame Minouche Shafik has been named a member of the House of Lords as a "crossbench peer" who sits without a declared political affiliation. Born in Egypt, Shafik leads the London School of Economics, was the youngest-ever vice president of the World Bank, and was a top candidate to head the Bank of England, where she was previously deputy governor. You can learn a bit more about Minouche in our quick sit-down with her in March of last year.
2- Listed companies, brace yourselves for even more pointed questions from fund managers after a scandal at a UK retailer brought home the point that "pseudo-scientific scoring systems are no substitute for thorough, time-consuming research" on ESG, Sarah O'Connor writes in the Financial Times. Legwork and a deep reading of the local press are among the tools she recommends.
---
COVID-19 IN EGYPT-
The Health Ministry confirmed 24 new deaths from covid-19 yesterday, bringing the country's total death toll to 4,912. Egypt has now disclosed a total of 94,752 confirmed cases of covid-19, after the ministry reported just 112 new infections yesterday — the lowest number since 19 April. We now have a total of 94,752 confirmed cases that have since tested negative for the virus after being hospitalized or isolated, of whom 45,569 have fully recovered.
MAF sees 747% surge in online demand for groceries in Egypt since January: Carrefour's online demand for groceries from has been "soaring" in the Middle East since covid-19 hit, Majid Al Futtaim CEO Alain Bejjani told CNBC, adding that he expects the trend to continue post-pandemic (watch, runtime: 03:03). Saudi Arabia saw the biggest demand increase, surging 917% in the first six months of the year, while Egypt saw a 747% surge and UAE was up 257%. Average demand increase in the region was between 200% to 220%, he said.
ON THE GLOBAL FRONT-
We better hope that people start taking to the skies for their vacations soon, because — if FT columnist Rana Faroohar is correct — the longer global tourism is in the crater the more likely it will cascade through the global economy, impacting everything from restaurants and real estate to manufacturing and finance.
The pandemic has led to the largest disruption of education in history, with over 1 bn students affected across more than 160 countries and at least 40 mn children having missed out on their pre-school year, UN Secretary-General Antonio Guterres said yesterday, according to the Associated Press. He warned that we now face "a generational catastrophe that could waste untold human potential, undermine decades of progress, and exacerbate entrenched inequalities."
GLOBAL MACRO-
Global remittances could fall by more than USD 100 bn this year under a worst-case scenario outlined by economists at the Asian Development Bank. Writing in a blog post on Monday, James Villafuerte and Aiko Kikkawa Takenaka forecast a USD 108.6 bn drop in remittance flows in 2020 if the pandemic rumbles on throughout the year — an 18.3% drop from pre-covid expectations. Egypt got a boost from rising remittances in the third quarter of the state's last fiscal year, but analysts expect figures will show Egyptians working abroad will have collectively sent back less money from March 2020 onward as economies the world over slowed down. Job losses in the GCC will present particular challenges to our economy, where remittances are one of the top sources of foreign exchange.
Gold prices broke the USD 2k / oz threshold on Tuesday after US lawmakers seemed closer to agreeing on a new covid-19 stimulus package, Reuters reports. "The rally is understandable given that investors are looking for a broader range of risk-mitigating assets now that yields on government bonds are so low," markets sage Mohamed El-Erian said.
Allow yourself the chance to recharge your inner batteries. Change your focus, energy, and take control. Reconnect with your inner self and let the renovation begin.
AND THE REST OF THE WORLD-
The FT thinks that Egypt's candidate to lead the World Trade Organization lacks "heft." The salmon-coloured paper zeroed in on candidates put forward by Nigeria and Kenya as the global trade body ambles toward the appointment of a new chief. The story names Nigeria's Ngozi Okonjo-Iweala and Kenya's Amina Mohamed as the "favourites" for the job of secretary-general as the current boss steps down next month. Among the six candidates, "Egypt's Hamid Mamdouh is regarded by most observers as having insufficient political heft," writes the FT, which previously dismissed Mamdouh as too much of a "technocrat."
Chinese state media aren't mincing words over Trump's TikTok "smash and grab": Chinese state media have called out a potential TikTok sale to Microsoft as "open robbery," hinting that Beijing could seek retaliatory action against the US if an agreement is signed, CNBC reports. "China will by no means accept the 'theft' of a Chinese technology company, and it has plenty of ways to respond if the administration carries out its planned smash and grab," read an op-ed in state-backed newspaper China Daily, which stopped short of suggesting how Beijing might hit back.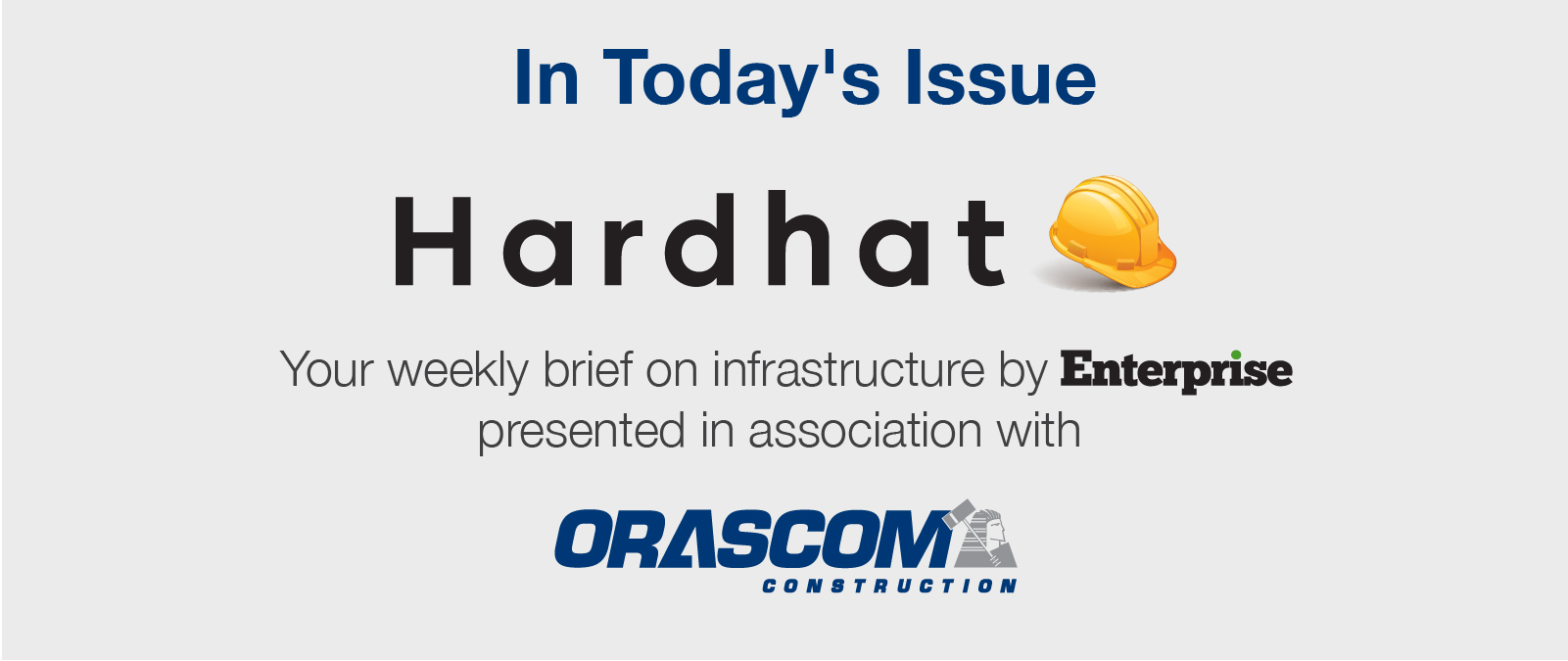 *** It's Hardhat day — your weekly briefing of all things infrastructure in Egypt: Enterprise's industry vertical focuses each Wednesday on infrastructure, covering everything from energy, water, transportation, urban development and as well as social infrastructure such as health and education.
In today's issue: Our dive into the El Sisi administration's plan to fast-track the replacement of traditional gasoline-fired car engines with dual-fuel engines that primarily use natural gas continues this week with a look at the final node of the plan: the supply of dual-engine vehicles. For that, we turn our attention to the automotive industry, which has to supply them. We also explore alternatives to natgas, such EVs, and give our final verdict on the plan's feasibility.