Wednesday, 8 July 2020
What we're tracking on 8 July 2020
Good morning, nice people, and welcome to the day the team here thinks of as "almost-THURSDAY." Yes, in all-caps. Tuesday hates us, today is almost-THURSDAY and tomorrow is the best day of the workweek (followed, oddly enough, by Sunday, but that's another story).
Some good news to start the day: Even if it was in a down market, Egypt was the top MENA destination for foreign direct investment last year, accounting for 23% of total inflows. Meanwhile, foreign reserves ticked up last month as Egypt took receipt of an IMF facility according to yesterday's CBE reserves report, and we have continuing signs that M&A remains very much on the agenda in 2020. Details on all this and more in this morning's Speed Round.
New covid cases inched up slightly yesterday after slipping below 1k earlier in the week (the lowest figure since the end of May), but deaths continued their downtrend.
Food security remains a top priority as state grain buyer GASC remains aware that future covid flareups in major grain producers could see a return of the protectionist sentiment that prompted Romania and others impose or contemplate export bans earlier in the crisis. GASC issued yesterday an international tender for an unspecified quantity of wheat for shipment between August 8-18, according to Reuters.
So, what does a new normal look like? And when will we get there? There won't be a sharp before-and-after, but rather a slow slide toward some approximation of normal, argues Obama administration health boss Andy Slavitt in this excellent thread of tweets. Good news: Progress on vaccines (plural) is moving along nicely, monoclonal antibody therapy for sick folks could be a game-changer, and every expert he's consulted with is adamant that universal masking is going to be key to stamping out covid. All this and more if you hit the link.
SIGNS OF THE TIMES (or otherwise just worth reading — the FT knocked it out of the park this morning):
And a reminder of a gentler time when we could all travel: Our friend Karim Helal, the finance veteran, is an accomplished street photographer who turned his lens on the least camera-friendly place in the Arab world — Morocco — back when we could all travel. He writes of the experience for Fujilove magazine.
The House continues to grind its way toward summer recess. Amendments to the Public Enterprises Act will be up for a vote in Parliament within a week, Minister Hisham Tawfik told ONTV E's "Every Day" show. We have highlights of a busy day in parliament in the second half of Speed Round.
Inflation data for June is due tomorrow. Annual urban inflation cooled in May to 4.7% — its lowest level since November 2019.
Brokerage firms are required to submit license papers to the Financial Regulatory Authority through an online portal in the coming days. The FRA has given brokers three days to upload licensing, registration, and other documentation to an online platform recently developed to monitor and track brokers, according to a circular carried by the press. The authority rolled out online services earlier during the pandemic to limit visits to its headquarters.
---
COVID-19 IN EGYPT-
The Health Ministry confirmed 67 new deaths from covid-19 yesterday, bringing the country's total death toll to 3,489. Egypt has now disclosed a total of 77,279 confirmed cases of covid-19, after the ministry reported 1,057 new infections yesterday. We now have a total of 21,718 cases who have fully recovered.
Investment in Egypt's tourism industry expected to fall around 29% in FY2020-2021 to EGP 5.2 bn, from EGP 7.3 bn during the fiscal year that ended on 30 June, Planning and Economic Development Minister Hala El Said said yesterday, according to a statement. The National Planning Institute also said last month that tourism revenues will likely nosedive c.73% in 2020 as the pandemic continues to put a damper on leisure travel despite flights resuming earlier this month.
Reopened restaurants want more customers, longer opening hours: The Chamber of Tourism Establishments is lobbying the government to increase to 50% the 25% capacity limit on cafes and restaurants and allow the sites, which are required to close their doors by 10pm, to remain open until 1am, Chairman Adel El Masry told Hapi Journal. Some eateries had begun saying last month that they don't want the government to permanently impose a 10pm closing time for restaurants and coffee shops.
ON THE GLOBAL FRONT-
Airborne coronavirus transmission a possibility, WHO says: The World Health Organization yesterday said that there is "evidence emerging" that the coronavirus may be spread through the air, a few days after hundreds of scientists called on the health agency to review its recommendations, Reuters reports.
A covid-19 vaccine might not be the panacea we've hoped it would be, top US virus expert Anthony Fauci warned, saying its protection would likely be "finite," Bloomberg reports. A vaccine at this stage in the virus' evolution will provide no long term solution but it may help us get through the worst of the first wave of infections, Fauci said.
The US has formally quit the WHO in the middle of a pandemic, but will remain a member of the organization until next July, leaving open the possibility that a Biden presidency could turn things around.
Brazil's covid-sceptic president catches covid: Brazilian President Jair Bolsonaro has contracted covid-19 after repeatedly and vocally downplaying the seriousness of the disease since its outbreak and turning his homeland into an epicenter of the global pandemic with over 66k deaths, Reuters reports.
Meat consumption has dropped over 3% worldwide in 2020 as the pandemic hit demand, with restaurants closing their doors to customers, Bloomberg Green says, citing UN data. In the US, it is estimated that meat consumption won't return to pre-covid levels until at least after 2025.
GLOBAL MACRO-
It's a particularly downbeat morning on the macro front:
Global capex is set to plunge more this year than during the global financial crisis: Companies are set to slash capex by an average 12% in 2020 in response to lockdowns imposed to contain the coronavirus, Reuters reports, citing Refinitiv data. The anticipated fall in spending beats out the 11.3% drop seen in 2009 after the global financial crisis. Energy, consumer discretionary and real estate are expected to be the hardest hit sectors, with capex falling 25%, 23% and 20% respectively. As far as countries are concerned, US firms will cut spending by 22%, Russian companies by 22% and French by 13.4%. China, whose companies will only cut capex by 4.5%, is comparatively unscathed.
Europe's economic outlook is looking even bleaker than it did two months ago: The EU has downgraded its economic projections for this year, now estimating that the continent will experience a 8.7% contraction, according to Bloomberg. Economic activity is projected to rebound during the second half of 2020, but the European Commission warned yesterday that the recovery will remain "incomplete" and "uneven" due to the social distancing measures, according to CNBC.
US voters are becoming increasingly pessimistic about the prospects of an economic rebound from covid, a Financial Times and Peter G Peterson Foundation poll found.
Policymakers seem to agree: Officials at the Federal Reserve are increasingly worried that the spike in coronavirus cases could cause further damage to the job market and consumer spending as existing stimulus programs expire, Reuters reports.
The African Development Bank has revised downwards its growth outlook for Africa and now projects that the continent's economy will shrink 1.7% this year, Bloomberg reports. Look for that figure to hit 3.4% if the pandemic continues through the second half of the year, it added.
The Lebanese economy is going downhill fast, with more families plunging into poverty as the currency continues to take a beating, Bloomberg said. The LBP has plunged nearly 60% against the USD over the past month, "threatening to suck the economy into a hyper-inflation spiral.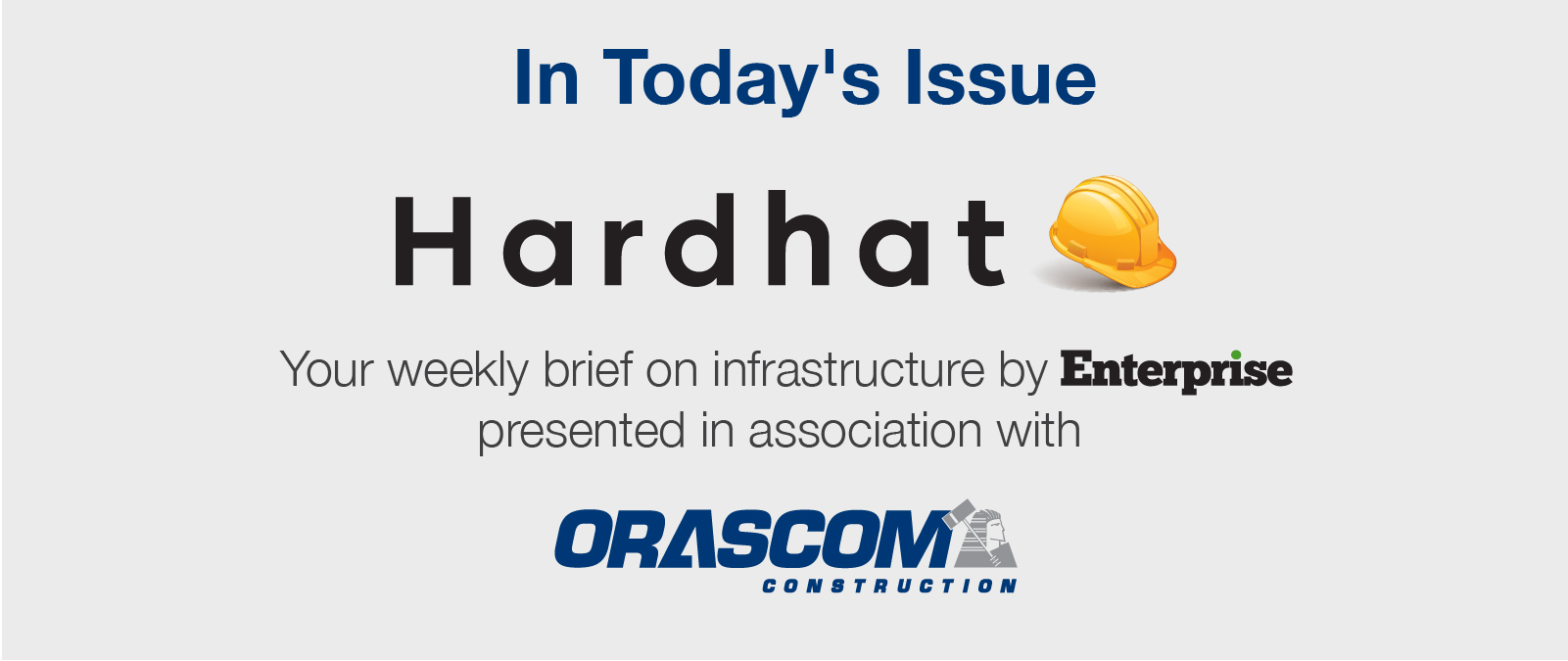 *** It's Hardhat day — your weekly briefing of all things infrastructure in Egypt: Enterprise's industry vertical focuses each Wednesday on infrastructure, covering everything from energy, water, transportation, urban development and as well as social infrastructure such as health and education.
In today's issue: We look at why Egypt's private sector waste management firms are struggling, and why the government's pro-market reforms have failed to solve the waste sector's woes.