Sunday, 28 June 2020
Egypt, Ethiopia, Sudan look to iron out final GERD agreement before Addis Ababa begins filling its reservoir in 2-3 weeks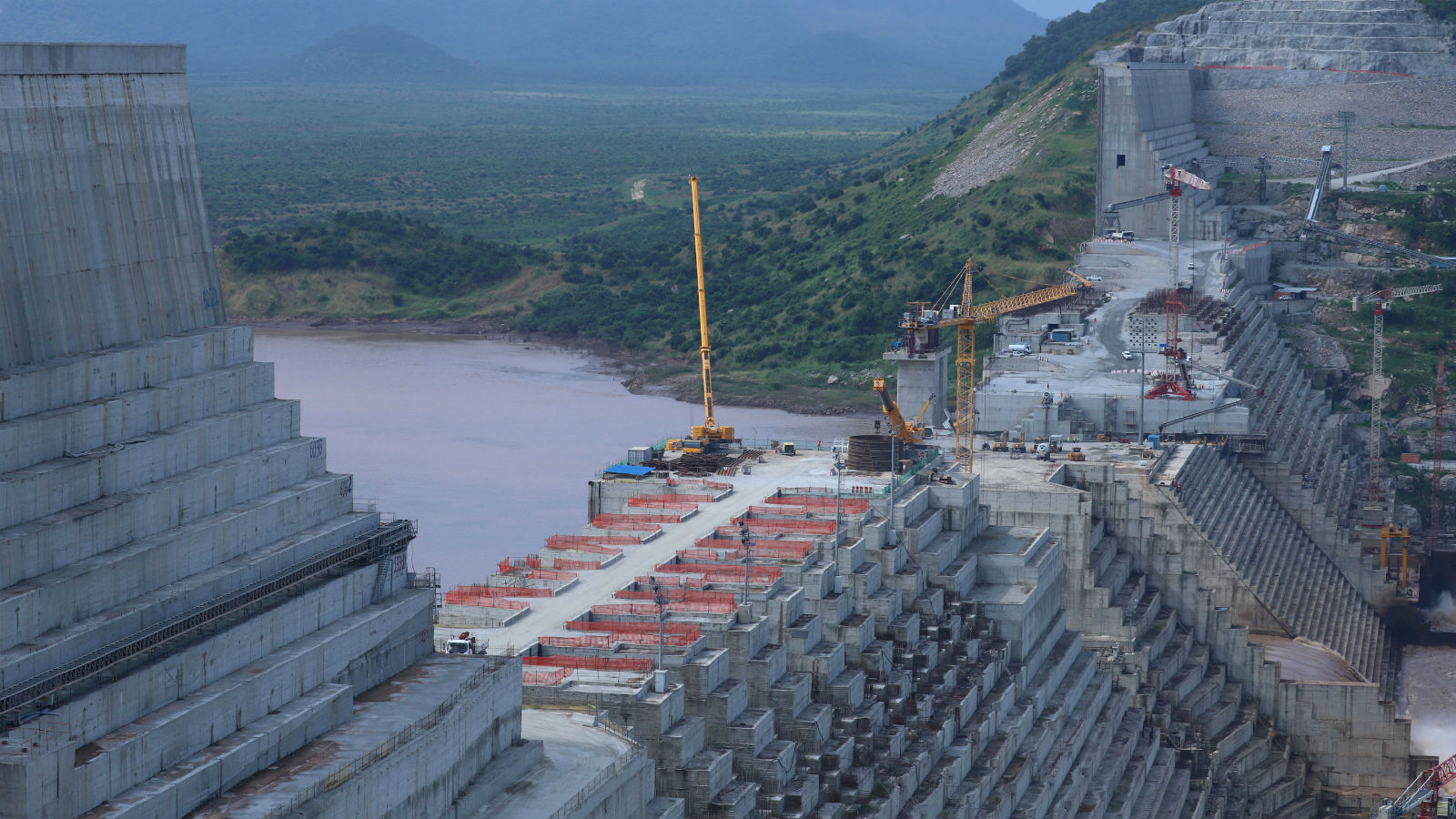 Egypt, Ethiopia, Sudan are looking to iron out a final GERD agreement as Addis Ababa says it will start filling its reservoir in 2-3 weeks: Egypt, Ethiopia, and Sudan agreed on Friday to push through the last phase of negotiations over the Grand Ethiopian Renaissance Dam (GERD) in a bid to reach a final agreement within 2-3 weeks, according to an Ittihadiya statement. The agreement to return to the negotiating table came at an African Union (AU) virtual summit attended by President Abdel Fattah El Sisi, Sudanese Prime Minister Abdalla Hamdok, Ethiopian Prime Minister Abiy Ahmed, and other African heads of state.
What to expect from the talks: The negotiations — which will focus on pending legal and technical issues, including how to monitor water flow and handle dry years — will be brokered by the AU. The AU agreed to bring on additional observers to the tripartite committee formed between the three countries, including South Africa (which currently chairs the AU) and members of the AU's Bureau of Heads of State, according to a communiqué. The committee will present a report on the negotiations within a week.
Ethiopia sticks to guns on filling reservoir: The talks appear to be a final mad rush to reaching an agreement over these issues, which have bogged down progress on the dispute for years, as Ethiopia maintains it will begin filling the dam's reservoir within the next two weeks, the country's office of the prime minister said on Saturday. Construction of the dam will resume as planned, and the three countries have agreed to work on reaching an agreement on the sticking points by the time Ethiopia is ready to begin filling the reservoir. Cairo maintains that Addis Ababa will not take any unilateral action when it comes to filling the GERD reservoirs.
The UN Security Council will meet tomorrow to discuss the issue.
The story is getting plenty of attention from the global press: Associated Press | Reuters | AFP | Bloomberg | Arab News | Deutsche Welle.