Sunday, 14 June 2020
Breakdown in GERD talks as Egypt cites lack of "political will" from Ethiopia; Addis Ababa again raises spectre of war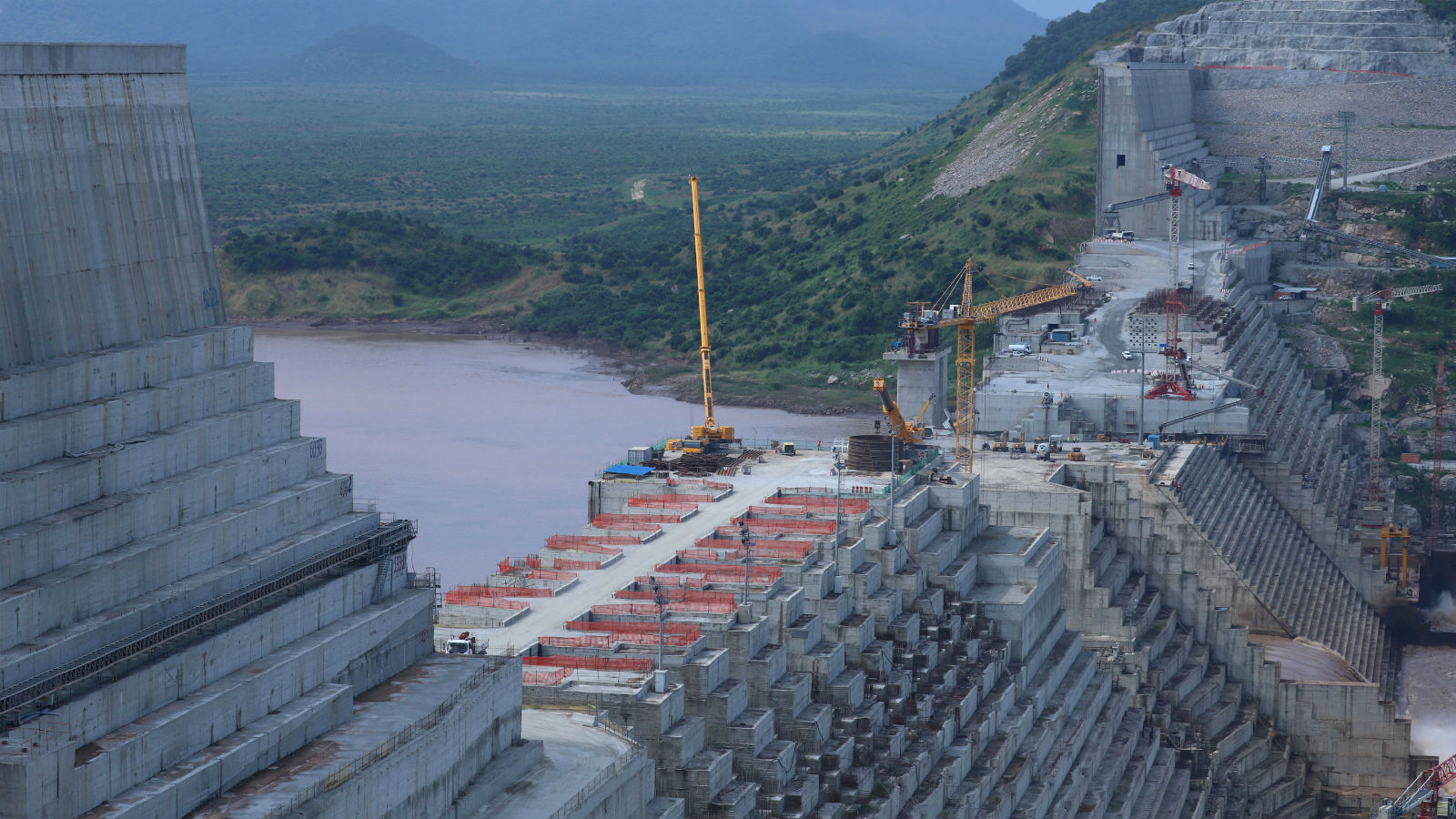 GERD talks appear to be headed for breakdown as Egypt cites lack of "political will" from Ethiopia; Addis Ababa again raises spectre of war: Tripartite talks between Egypt, Sudan, and Ethiopia over the Grand Ethiopian Renaissance Dam (GERD) are failing to make headway as Egypt and Sudan rejected Ethiopia's new proposal on filling and operating the dam, which would effectively undo previous agreements reached between the two countries, according to an Egyptian Irrigation Ministry statement.
The strongly-worded statement accuses Addis Ababa of "continued intransigence" and a "lack in political will to reach a fair agreement," particularly as our upstream neighbor signaled it could move forward with filling the reservoir next month in the absence of an agreement.
Addis Ababa's latest proposal would essentially give Ethiopia sole discretion over how to use Nile water to fill the dam's reservoir and generate electricity, which contravenes the declaration of principles signed by all three countries in 2015, Irrigation Ministry spokesman Mohamed El Sebai said, according to Al Mal. The proposal also fails to provide a course of action to both downstream countries for drought and low-rain seasons, which has been a key point of contention in previous iterations of the negotiations.
Addis Ababa is rattling its war saber again: Ethiopia's foreign ministry said in a statement that it will continue to pursue diplomatic negotiations in good faith, emphasizing technical negotiations as the only avenue for a solution. The country's deputy army chief later said Ethiopia would not negotiate its sovereignty over the dam, adding that "Egyptians know too well how we conduct war whenever it comes," according to the Associated Press. Prime Minister Abiy Ahmed said last October that his country could "mobilize mns" to fight if Egypt took military action against the dam.
The three countries will continue the negotiations tomorrow to review a "reconciliatory agreement" Sudan has been mandated with drafting to reflect the points raised during the meetings, according to a statement from Sudan's Irrigation Ministry. Tomorrow's meeting will also include an "assessment" of the process and decide on the next steps, the statement says. Khartoum had said that last week's talks had an "atmosphere of heated debate" but maintained its commitment to reaching a quick and mutually beneficial agreement for all three countries.