Sunday, 17 May 2020
What we're tracking on 17 May 2020
Welcome to the final week of Ramadan, friends — we hope you're looking forward to the upcoming long weekend as much as we are. We expect the holiday to run Sunday-Tuesday, setting us all up for a five-day long weekend.
The Madbouly government is expected to announce by the end of the week its lockdown plans for Eid, Youm7 reports, citing unnamed sources. Among the options on the table: 1) A repeat of Sham El Nessim, which would see shopping malls closed for the duration and curbs on movement between at least some governorates and 2) a return to a more strict 7pm-6am curfew.
We also hope to get some clarity this week on when Cabinet expects to hit the "go" button on the Health Ministry's three-stage plan to fully reopen the economy and ease measures in place to restrict the spread of the virus that causes covid-19.
And we get to 'enjoy' a heat wave while we wait for the weekend. Look for daytime highs of 42-43°C in the capital city, according to the national weather service (pdf), with a chance of scattered showers in Cairo, Sinai and the North Coast, Egyptian Meteorological Authority head Mahmoud Shahin told Ahram Gate. But it seems the mercury will fall just in time for the holiday: Look for a daytime high of 32°C on Saturday (the last day of Ramadan) and 31°C a week from today (the first day of Eid).
---
The House of Representatives looks like it's starting its customary sprint toward summer recess, with a packed agenda this week. Among the highlights:
The Banking and Central Bank Act is up for discussion again today after getting preliminary approval earlier this month. It would establish an industry development fund (endowed by a 1% tithe on bank profits) as well as a separate bailout and deposit insurance fund, among other things.
Taxes are also on the agenda as the House Planning and Budgeting Committee takes up the Unified Tax Act, the stamp tax on EGX transactions and the tax on agricultural land, committee deputy chair Yasser Omar told Sada El Balad's Ahmed Moussa last week (watch, runtime: 28:21). Finance industry lobby group ECMA is calling on MPs to walk back their decision last week to reduce the size of the stamp tax cut on EGX transactions in the legislation.
The Public Enterprises Act is also on the table discuss as MPs debate the reclassification of listed companies in which the government holds up to a 75% stake and a cap on board compensation. The bill applies only to government-owned companies and received committee-level approval last week.
The war on the coronavirus will be a feature of the week as MPs take up a bill that will, among other things, give the health minister the power to make it mandatory to wear face masks in public, Gamal Essam El Din reports for Ahram Online.
** So, when do we eat? Maghrib prayers are at 6:43pm and you'll have until 3:20am to finish caffeinating. Fajr is coming one minute earlier every day through the end of the Holy Month.
---
** HOW IS COVID-19 IMPACTING YOUR BUSINESS?
We run an annual reader poll asking what you expect of business conditions and the economy in the year ahead. Covid-19 has us thinking that the results of
this year's survey
need updating. Take a minute and tell us how covid-19 has impacted your business, whether it's changed your outlook on the economy, and what you think of WFH.
We'll have the results for you immediately after the Eid.
COVID-19 IN EGYPT-
Egypt has now disclosed a total of 11,719 confirmed cases of covid-19 after the Health Ministry reported 491 new infections yesterday. The ministry also said that another 20 people had died from the virus, taking the death toll to 612. We now have a total of 3,526 confirmed cases that have since tested negative for the virus after being hospitalized or isolated, of whom 2,950 have fully recovered.
Ahead of the summer tourism season, a ray of hope as some hotels started reopening this past Friday under strict conditions including that they operate at no more than 25% capacity. That cap could rise to 50% next month.
Ten hotels in the Red Sea and South Sinai governorates have been given the green light to start receiving visitors following an inspection by the tourism and health ministries, according to a cabinet statement. So far, 172 hotels have submitted requests to reopen, and at least a handful have been told they fell short of the health requirements and will be reevaluated at a later date. Bloomberg also picked up the story with a short video (watch, runtime: 01:20).
It's still unclear when Egyptian airspace might reopen to regular commercial flights, let alone when foreign tourism could resume, Tourism Minister Khaled El Anany said during a meeting with the South Sinai Investors' Association. The resumption of the tourism trade will be a function of both the pandemic remaining under control and of hotels and other players playing ball with precautionary measures in place for the sector.
And one way or another, Egyptian airlines will get a helping hand from the state. National flag carrier EgyptAir is in line for an EGP 2 bn lifeline to see it through until the flight ban is lifted, the Finance Ministry said. The state will service the carrier's debt until its operating capacity reaches 80% of levels achieved in 2019, the statement noted. Government sources said last month that a preferential interest rate of 8% will be attached to the bailout. Meanwhile, Civil Aviation Minister Mohamed Manar Enabah has formed a committee to look into requests for support from private airlines,
Airports nationwide have already started installing thermal cameras to screen the temperature travelers, Youm7 reports.
The news comes as Italy said it will reopen its borders with no restrictions from 3 June and allow international flights to restart at the same time. Prime Minister Giuseppe Conte admitted that his government was taking a "calculated risk" ahead of shops and restaurants opening tomorrow and leisure facilities next week. The BBC and FT have the story, while the salmon-coloured paper notes elsewhere that the global industry is anxiously waiting to see what happens this summer.
---
More repatriation flights: Egypt is arranging five flights on Wednesday and Thursday to bring back Egyptians stuck in Abu Dhabi, according to a cabinet statement. On Thursday, 315 Egyptians stranded in Kuwait were brought back on two flights, bringing the total number of repatriated citizens to 12k since April, according to Al Masry Al Youm.
Two passenger ferries will set sail on Tuesday and Wednesday to bring dozens home from Saudi Arabia, a source from Al Kahera Company For Ferries said, according to Al Mal.
DONATIONS-
China delivered another 30 tonnes of medical supplies to the Health Ministry yesterday, according to a ministry statement. This is the third shipment of supplies from China since the outbreak.
Bank Audi Egypt donated EGP 6.75 mn to the Tahya Misr Fund, according to Al Mal.
ON THE GLOBAL FRONT-
Global covid-19 cases passed the 4.5 mn mark at the weekend, according to the Johns Hopkins University's corona tracker.
Slovenia has become the first European country to announce an end to its epidemic, the Independent reports.
GLOBAL MARKETS-
JPMorgan thinks the outlook for emerging market banks is "negative no matter how you cut it," the investment bank's chief emerging markets equity strategist Pedro Martins Junior told CNBC. Across EMs, JPMorgan's underweight stance on banks comes as there are widespread expectations that we're going to be seeing a wave of defaults as borrowers come under pressure from the global economic slowdown, and could eventually be "pressured" into dishing out loans to risky borrowers down the line that will compound their troubles. "Banks have 'very limited' space to expand their loan portfolios. And given that central banks have cut interest rates to very low levels, the room for banks to boost their margins on loans and other products 'is also very narrow,'" Martins said.
Warren Buffett is selling the Bulge Bracket… Warren Buffett sold more than 80% of his holding in Goldman Sachs during the first quarter, 12 years after his USD 5 bn investment provided the investment bank a vital lifeline during the height of the financial crisis. A regulatory filing on Saturday showed that Berkshire Hathaway had reduced its stake to just 1.9 mn shares, down from 12 mn in the final quarter last year. The oracle of Omaha also cut slightly his holding in JPMorgan Chase.
…but Saudi's sovereign wealth fund is on a US equities shopping spree: Saudi Arabia's USD 300 bn Public Investment Fund (PIF) has poured USD bns to snap up stakes in Boeing, CitiGroup, Facebook, Disney, and Bank of America, according to Reuters. The fund's total holdings of US-listed equities is now at USD 10 bn compared to USD 2 bn at the start of 2020. Bloomberg and the Financial Times also have the story. The PIF may want to borrow as much as USD 10 bn on margin to support the buying jag, Bloomberg reports separately.
GLOBAL MACRO-
The head of the World Trade Organization has resigned even though he had a year left on his contract, the New York Times reports. The resignation of Roberto Azevêdo, a Brazilian diplomat, caught policymakers by surprise.
The IMF appears to be gearing up for a downwards revision of its (already doom-and-gloom-ridden) global economic outlook as April data point to an even worse case scenario than previously set out, IMF Chief Economist Gita Gopinath said last week, according to Reuters. The institution pointed to "collapsing consumption," among other data points, as key factors weighing down its outlook for the global economy. The IMF had already said last month it expects to see a 3% contraction this year.
Countries reopening could help reverse the ever-worsening outlook — but that remains contingent on sufficient testing, contact tracing, and "appropriate quarantining" for covid-19 cases, Gopinath said.
HSBC has already cut its own outlook and is now forecasting a 4.8% contraction in the global economy this year, down from a 3.3% contraction it expected in early April, the newswire reports. The downgrade comes as some countries have decided to tighten or extend their lockdown measures, and places where these measures have been lifted are still seeing muted consumer sentiment and difficult job prospects.
Talk of "another Cold War" ratcheted up another notch over the weekend as US President Donald Trump suggested he might cut ties with China, Reuters reports. Shortly after, the US blocked the export of US technology to Huawei. Bolstered by early signs it is successfully restarting its economy, China responded by saying it would put US companies on an "unreliable entity list" and yesterday said that it would strengthen monetary policy support for the economy. The tiff is front page news on both sides of the Atlantic: New York Times | Financial Times].
The US House of Representatives has narrowly passed a USD 3 tn covid-19 relief bill which will likely face a strong challenge from the Repulican-majority Senate and a potential White House veto, the Associated Press reports.
The US administration is looking to restore a portion of its WHO funding after President Donald Trump decided last month to pull funds from the organization over alleged "disinformation" on covid-19 that favored China, Fox News reports, citing a draft administration letter. The US has typically contributed USD 400 mn annually to the WHO but is now reportedly looking to match whatever figure China commits to the organization, which has in the past amounted to one tenth of the US' contributions.
---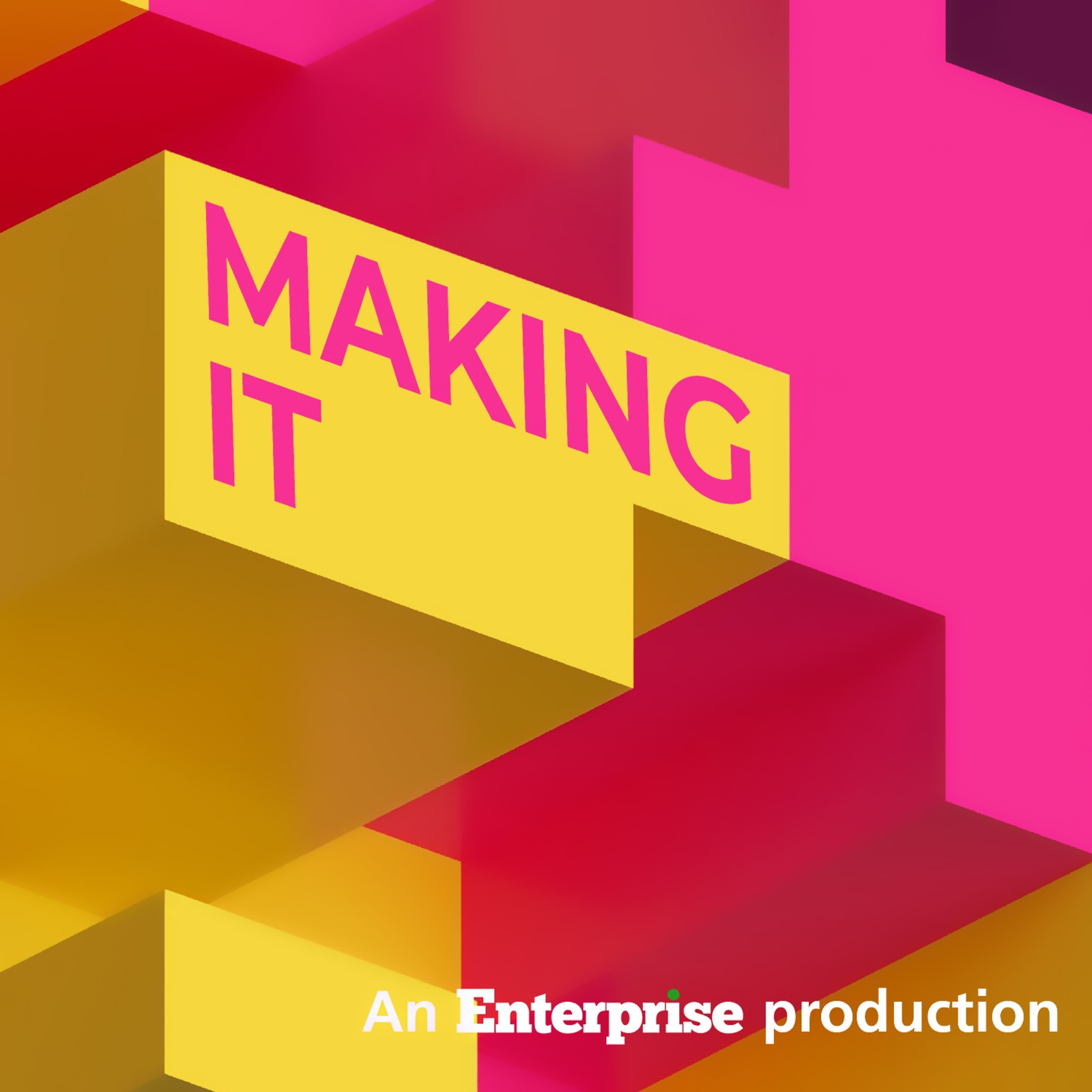 ON OUR PODCAST THIS WEEK- Meet the founder of the first "dragon" in Egypt. Sahar Salama's TPay first made headlines in 2017 by making the first wholesale acquisition of a fintech company in Egypt when they acquired their primary competitors DCBEgypt. In 2018, they became the region's first dragon, returning a multiple of the entire A15 fund to their investors, when A15 sold its 76% stake to Helios Investment.
Tap or click here to listen to the episode on our website | Apple Podcast | Google Podcast | Omny. We're also available on Spotify, but only for non-MENA accounts. Subscribe to Making It on your podcatcher of choice here.