Wednesday, 13 May 2020
What we're tracking on 13 May 2020
It's a reasonably quiet news morning after the packed issues of the past few days. Not too many sleeps left before we all enjoy a long weekend for the Eid.
Two things bedeviling our peabrains as we get underway this morning:
#1- Springboarding off our food security story in Speed Round (below), the obligate carnivores among us are concerned about the integrity of the global supply of fresh meat as a growing number of European slaughterhouses have joined their US (here and here) and Canadian (here, here and here) counterparts as hot zones of infection. Some are closing, others are cutting output. The problem, the Guardian warns, is a global one.
#2- Saudi Arabia and Lebanon have (re)imposed total lockdowns as calls mount in some corners of Egypt for policymakers to do the same here before or during the Eid vacation. Saudi will impose a 24-hour curfew for all five days of its Eid El-Fitr vacation, which is set to run May 23-May 27. Earlier in the pandemic, the kingdom had imposed and then eased a full lockdown. Lebanon returns today to a full lockdown for a four-day period after a spike in the number of covid cases.
A couple of pieces worth reading today regardless of what industry you're in:
How tourist destinations are reconfiguring reopen safely (WSJ) is particularly relevant as we look to Friday's reopening of hotels in Egypt. Properties will here be capped at 25% occupancy in the first phase. Globally, "resorts are spacing out beach chairs, [purveyors of games of chance and skill] will toss decks of cards after a single use and amusement parks plan apps to avoid lines for rides," the paper notes.
What does WFH mean for … cities? Imagine how much easier the past few months of WFH would have been had you not also been pressed into service as your kid(s)' teacher. Heck, you might even have enjoyed the flexibility of working from home, right? That's the fear spreading now through a vast ecosystem of shops, real estate companies, restaurants and transport providers as businesses in New York wake up to the fact that plenty of people will want to work more from home even after the pandemic eases.
Speaking of WFH in the future: It seems most of our readers love the idea. That's among the early (and really, really clear) results of our poll on how covid-19 is impacting your business.
PLEASE LET US KNOW how covid-19 is impacting your business. We run an annual reader poll asking what you expect of business conditions and the economy in the year ahead. Covid-19 has us thinking that the results of this year's survey need updating. Take a minute and tell us how covid-19 has impacted your business, whether it's changed your outlook on the economy, and what you think of WFH. We'll have the results for you immediately after the Eid
Oh, and FWIW: Twitter has become the first major tech company to say it will allow employees to work from home on a permanent basis after the end of the lockdown, Buzzfeed reported yesterday.
---
The markets today: Asian shares are down in early trading this morning and futures point to a lower open in both Europe and North America after US stocks closed down again yesterday on fears that the reopening of the US economy might be "premature" and as "traders assessed a dire outlook from Federal Reserve regional chiefs." The EGX30 was up 2.8% yesterday and is now down 24.2% since January.
It's interest day tomorrow: 10 of the 12 analysts in our regular poll expect the central bank to leave rates on hold.
PSA- The last week of Ramadan will be a scorcher, with a heat wave due to send temperatures from a high of 37°C today into the low 40°C range this weekend and early next week, according to the national weather office. Our favourite weather app shows the mercury stuck at 42°C all week next week, with overnight lows of just 27°C.
So, when do we eat? Maghrib prayers are at 6:40pm and you'll have until 3:23am to finish caffeinating. Fajr is coming one minute earlier every day through the end of the Holy Month.
COVID-19 IN EGYPT-
Egypt has now disclosed a total of 10,093 confirmed cases of covid-19 after the Health Ministry reported 347 new infections yesterday. The ministry also said that another 11 people had died from the virus, taking the death toll to 544. We now have a total of 2,811 confirmed cases that have since tested negative for the virus after being hospitalized or isolated, of whom 2,326 have fully recovered.
MP Sherine Farag has tested positive, the local press reports. Farag, who is now in isolation, has contracted the virus from an infected person outside parliament and there's no need to suspend sessions, Youm7 quoted House Deputy Speaker Soliman Wahdan as saying. Farag has recently attended meetings of the House Budget and Planning Committee and came into contact with Education Minister Tarek Shawky, committee deputy chair Yasser Omar told Sada El Balad (watch, runtime: 16:10).
Farag is the latest in a string of high-profile cases to make the domestic press, including yesterday news that an employee of the state television apparatus had died of covid-19 and an announcement by the Nursing Syndicate that a sixth nurse had died after contracting the disease.
The full reopening of the nation's courts won't come until after the Eid holiday, Court of Cassation chief Aballah Assar said yesterday, according to Youm7, walking back an earlier declaration that most courts would reopen this coming Saturday with precautionary measures in place. Assar was speaking in his capacity as head of the Supreme Judicial Council. Which courts and which are closed? It's a patchwork right now: Some are convening only to issue final verdicts in major cases, others rule on detention orders. Most are entirely closed, but some are open two days a week and have measures in place to keep headcounts in courtrooms low. Look for the post-holiday reopening to be gradual, Youm7 reports elsewhere.
Egypt, Saudi electricity interconnection project on ice: Work on Egypt's 3 GW electricity interconnection project with Saudi Arabia has been postponed until we emerge from the pandemic, an Electricity Ministry official said, according to Youm7. Contracts to build the project were set to be signed this month, we noted earlier this week.
Madbouly talks covid with multinationals: Prime Minister Moustafa Madbouly met yesterday with top execs from multinationals including Majid Al Futtaim, Sumitomo, Unilever and Schneider Electric, Al Mal reports. The topic of the day: The implications of covid for the business and the economy.
DONATIONS-
Orange Egypt is working with the Egyptian Food Bank to distribute 50k boxes of food to day laborers in six governorates, according to a statement (pdf).
DP World has donated two ventilators to the Suez General Hospital, according to the local press.
Prometeon Tyre Egypt is also donating a ventilator and other medical equipment to Alexandria's fever hospital, the company said in a statement (pdf).
ON THE GLOBAL FRONT-
There are signs that covid is spreading rapidly through large emerging markets including Nigeria and much of Latin America, where Brazil has just reported 881 deaths in one day, its worst single-day total yet. Pundits say the figures raise the prospect of an "unrecorded coronavirus surge" in EM.
Are you (or your kid / sibling) heading to university this fall? You'll want to read this piece by Canada's CBC canvassing high-profile institutions including McGill and UBC, which in recent days have "unveiled broad plans for the fall that centre on offering classes primarily online." South of the 49th parallel, Cal State (America's largest four-year public university system) said yesterday that "classes at its 23 campuses would be canceled for the fall semester, with instruction taking place almost exclusively online."
Anthony Fauci and other top docs in the US are warning of "suffering and death" if the America reopens too soon. Fauci's testimony to a US Senate committee is front page news on both sides of the Atlantic (Financial Times | New York Times).
China will put the rest of the world to shame if it pulls off this testing campaign: Wuhan is gearing up to test all 14 mn of its residents in just 10 days after a new cluster of infections was detected on Sunday, Chinese media report. Officials are worried about a possible second wave of infections.
GLOBAL MACRO-
US Democrats' colossal USD 3 tn stimulus bill is going nowhere: House Democrats yesterday unveiled a USD 3 tn+ package to provide emergency relief to local authorities, businesses and the mns of newly-unemployed Americans — only to have it immediately shot down by Senate Republicans. Bloomberg and Reuters have the story.
Meanwhile, India announces bumper stimulus package: Indian prime minister Narandra Modi has announced plans to inject USD 266 bn in emergency funding into the economy as unemployment surges above 25% and business activity remains paralysed by eight weeks of lockdown, the Financial Times reports.
Hopes for a rapid bounce-back in Chinese economic activity are darkening after new data revealed that factory-gate prices fell at the quickest rate in four years in April, the Wall Street Journal reports. Analysts have been optimistic that Beijing's seeming success at controlling the virus will fuel a so-called 'V-shaped' recovery after the economy contracted for the first time in more than 40 years in 1Q2020. But fresh evidence that weak demand is continuing to hurt manufacturers has led an analyst at China's Bank of Communications to write off any chances of an imminent surge in economic activity.
The IMF looks like it's about to cut its very bad, no good growth forecasts even further after having already projected the deepest global recession of the modern era. IMF head Kristalina Georgieva signalled yesterday that it is "very likely" that the fund will make further cuts to its projections less than a month after forecasting the economy to contract the most since the Great Depression this year, Reuters reports.
Fed kicks off historic intervention in the ETF market in a bid to prop up corporate balance sheets: The US Federal Reserve has begun purchasing corporate bond exchange-traded funds (ETFs) for the first time in its history in an attempt to channel liquidity to US corporations struggling due to the pandemic, the New York Times reports. The program will see the bank purchase up to USD 750 bn in mostly investment grade corporate bonds, first through the ETF market and later through direct purchases. The announcement of the program in March triggered an explosion in new debt last month, with corporations issuing USD 265 bn worth of bonds, more than double the USD 108 bn in April 2019.
RIP Zakeya Zakaria: Comedian and Ramadan icon Ibrahim Nasr died in Cairo yesterday at the age of 70. Nasr was best known as Zakeya Zakaria in "El Kamera El Khafeya," the hit Ramadan hidden camera prank show that peaked in the early 2000s and paved the way for (God help us) Ramez. Al Shorouk has an obituary, or you can go catch this recent interview with him (watch, runtime: 3:49).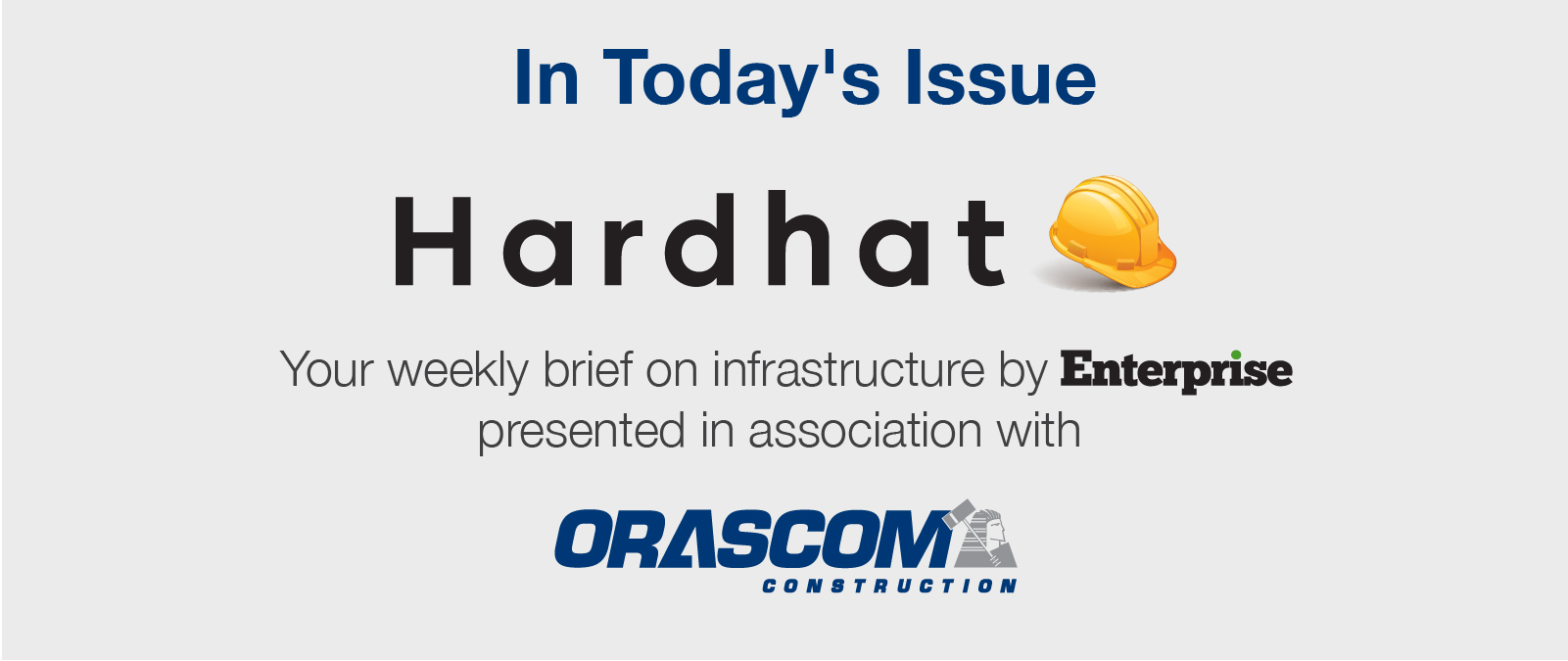 *** It's Hardhat day — your weekly briefing of all things infrastructure in Egypt: Enterprise's industry vertical focuses each Wednesday on infrastructure, covering everything from energy, water, transportation, urban development and even social infrastructure such as health and education.
In today's issue: We explore the two biggest threats facing renewable energy this year: the covid-19 lockdown and the volatility in energy markets. In part 1 of this two-part series, we explore how the lockdown has impacted renewable energy companies and projects and if there is any lasting impact on the growth seen in Egypt's renewable energy sector.