Thursday, 16 April 2020
What we're tracking on 16 April 2020
It's a relatively quiet news day in Egypt as we slide into a holiday long weekend. Banks and the EGX are officially off on Sunday and Monday in observance of Coptic Easter and Sham El Nessim, the Central Bank of Egypt (CBE) announced yesterday. We're taking both days off and will be back in your inboxes on Tuesday morning.
If you absolutely must indulge in feseekh and ringa this weekend, do it in your own homes. Prime Minister Moustafa Madbouly has ordered officials to be strict in preventing large public gatherings at parks, beaches, and open spaces during Sham El Nessim. Madbouly will announce today the exact measures that will be in force for the long weekend.
As of this morning, it has been 100 days since our last vacation, and it feels like the entire world has changed in the time since.
Oh, and: There are just seven days left until Ramadan.
---
The news of the morning: There are now over 2 mn covid-19 cases worldwide and the US alone accounts for a third of them, having reported over 636k infections and 28k deaths. The global death toll — which experts think "understates" the magnitude of the situation — has reached 134k. The grim milestone is topping front pages around the world: Wall Street Journal | Bloomberg | Financial Times | New York Times | Reuters.
New Yorkers will need to wear face masks in public starting tomorrow. The governors of Connecticut, Maryland, New Jersey and Pennsylvania have also said residents will need to put on masks as "shelter-in-place" orders are lifted in the coming weeks.
The EGX30 closed down 1.10 % yesterday, with shares worth EGP 967 mn changing hands, about 51% more than the trailing 90-day average. Index heavyweight CIB was down 1.4%, while Heliopolis Housing led decliners (-3.7%) and Orascom Development was the top gainer (+7.4%). The benchmark index is now down 25.9% for the year.
How are the markets looking today? Shares in Asia are slumping this morning on poor US economic data on retail sales, factory output and construction — following the lead of US equities yesterday. Benchmark indexes in Japan, South Korea, Hong Kong and Australia were all in the red at dispatch time and Chinese shares flipping back and forth from green to red. Futures suggest European and US markets will open down later today.
Meanwhile: Pundits are trying out names for what to call the [redacted] we're living through right now. 1930s: Great Depression. 2007-2009: Global Financial Crisis. Now, we have entries including the Great Shutdown (from the FT) and the Great Lockdown (from the IMF).
---
COVID-19 IN EGYPT-
Egypt now has 2,505 confirmed cases of covid-19 after the Health Ministry reported 155 new infections yesterday. The ministry also said that another five people had died of the disease, taking the death toll to 183. We now have a total of 751 cases that have tested negative for the virus after identification and isolation / treatment, of whom 553 have fully recovered.
Mosques will remain closed until there are no new cases of covid-19 in the country and the virus is fully contained, the Endowment Ministry said yesterday. The ministry first ordered the closure of mosques on 21 March and later also banned all gatherings, mass iftars and other collective social activities this Ramadan.
Egypt is one of a handful of countries in the region that has not requested a so-called "rapid financing instrument" from the IMF to contain the economic fallout from the pandemic, Middle East and Central Asia Director Jihad Azour said at an online presser yesterday (watch, runtime: 32:51). The IMF is still in "direct contact" with the Central Bank of Egypt and the Finance Ministry should the need for bailout funding arise. Azour said Egypt's economic reform program and the strength of its FX reserves have helped mitigate the economic impact of the measures being taken to constrain spread of the virus.
Al Mashat talks Egypt's covid-19 strategy at G24 meetings: International Cooperation Minister Rania Al Mashat discussed Egypt's measures to contain the spread of covid-19 and curb its effect on the country's economy during the Group of 24 Ministers and Governors Meetings, according to a cabinet statement. The G24 recommended coordinating a global policy response with multilateral organizations to support individual countries' efforts to encourage a swift economic recovery, according to a press release (pdf).
Small IT companies are asking ITIDA for subsidized loans to help stay afloat amid the economic fallout from measures taken to curb the spread of the virus that causes covid-19, Al Mal reports. The Information Technology Industry Development Agency is the government agency that promote development of the technology and IT industries in Egypt.
Covid-19 info service for people with hearing, speech disabilities: The ICT Ministry's Relay Center for People with Disabilities has launched a service to provide people with hearing impairment with advice and information on covid-19 around the clock, according to a cabinet statement. The service is offered through the app Wasel. Android users can download the app here.
DONATIONS-
The Federation of Egyptian Industries' building materials division is donating EGP 1.3 mn to support doctors and other healthcare workers, according to Al Mal.
Medical syndicates pledge combined EGP 100k in financial support to families of deceased healthcare workers: The Doctors' Syndicate and the Medical Syndicates Union will each provide EGP 50k to support families of doctors who have died due to exposure to covid-19, according to Ahram Gate. The Medical Syndicates Union will also hand out EGP 20k to any union member who has been quarantined after contracting the virus.
HSBC will provide 34k Egyptians with food and hygiene supplies, including meals for Upper Egypt hospital workers, as part of its USD 25 mn global covid-19 charitable fund, according to a statement (pdf).
ON THE GLOBAL FRONT-
Two of Europe's biggest economies will remain locked down until May. Germany has extended most restrictions on social life to 3 May, according to the FT. The country has relaxed some restrictions, allowing smaller shops to reopen by Monday and some schools by 4 May, Bloomberg adds. The UK, meanwhile, is expected to announce a three-week extension to the lockdown, cabinet ministers said yesterday. Any easing of restrictions will be gradual and likely to start with certain sectors, as ministers say the country must brace for a "new normal," officials said, the Financial Times reports.
THINGS WE NEED TO WATCH #1: Food security. Romania — one of Egypt's biggest source markets for wheat — has ordered a halt to grain exports in a bid to secure local market needs during the pandemic, according to Bloomberg. The country has already harvested and shipped the vast majority of this season's harvest, but the move could signal challenges to come for importers.
The decision comes as Egypt kicks off its own harvest season, which runs until 15 July. The Sisi administration expects to harvest 3.6 mn tonnes of local wheat, in addition to importing 800k tonnes of the grain to boost strategic commodities, Minister Ali El Moselhy said previously.
THINGS WE NEED TO WATCH #2: It doesn't look like you're going to be vacationing in Europe this summer. The European Union has already signaled it is likely to extend until mid-May the closure of its external borders to non-citizens, a move imposed in March. And it could last even longer: France has signaled it thinks the EU should keep both external and internal borders closed until at least September.
Is it the death of Schengen? Already EU members are extending their "temporary reintroduction of [internal] border controls" until fall, according to the European Community's official tracker. Germany and Norway have said they will extend border controls for inside-EU traffic until at least 11 November, while Denmark will leave controls in place until at least 12 November and France until 30 October.
ROOM FOR OPTIMISM IN EMERGING MARKETS? That's the takeaway from a great thought paper from Actis' Ewen Cameron Watt making the point that there will be substantial opportunity for investors in emerging markets despite "reserve losses, foreign exchange depreciation and recessions." In a post-covid world, "'Getting back to land' … takes skill and entails taking calculated risks. Happily, experience points the way to stable cash flows at low prices without excessive liabilities attached. Many of these will or should exist in the countries which make up 80% of world population and resources – that is the Emerging Markets." Read the paper here (pdf) or watch (runtime: 7:08) Cameron Watt give a video rundown from home.
---
BUSINESS + MACRO FALLOUT-
Advanced economies are forecast to shrink 35% q-o-q in 2Q2020 — a rate four times as high as a record set during the financial crisis, Goldman Sachs figures cited by Bloomberg predict. While the number of covid-19 cases seems to be peaking globally, this came at an enormous economic cost, and there's no telling when people could get back to work, Goldman chief economist Jan Hatzius wrote in a client note. The way out: Europe's policymakers should do much more and developed countries should lend a helping hand to emerging markets, Hatzius said.
More big banks reporting their less-than-stellar 1Q2020 earnings yesterday:
Goldman Sachs reported a 46% year-on-year decline in profit(pdf), an almost USD 900 mn hit, despite gains from pending equity sales.
Citigroup net profit fell by nearly half to USD 2.5 bn in 1Q2020 (pdf), compared to USD 4.7 bn a year earlier. The bank set aside loan loss reserves of USD 4.9 bn.
Bank of America's first-quarter profit dipped 45% (pdf) to USD 1.79 bn. The bank reported revenue of USD 22.8 bn, matching analyst expectations, and has set aside USD 3.6 bn for covid-related loan loss reserves.
The new defensive play: Tech. Confining bns of people in their homes is great news for tech stocks, the FT notes. Shares of software companies are up about 18% since mid-March.
---
Major oil producers can cut all they want, but it won't support prices in the face of massive demand-side shocks, Bloomberg reports. Oil consumption has fallen by about a third this month with much of the world on lockdown.
Saudi Arabia is following the lead of other Mideast countries and selling Eurobonds to plug holes in its finances, Bloomberg reports. This comes after Qatar and the UAE raised USD 17 bn from investors last week, and Israel USD 5 bn earlier this month.
…While keeping itself busy buying football clubs: A group of investors led by the Saudi sovereign wealth fund have reached a USD 300 mn agreement to acquire UK football club Newcastle United, reports the FT. The acquisition announcement came despite the covid-19 knocking the sport into disruption, and halting the Premier League and other tournaments around the world, notes the salmon-colored paper.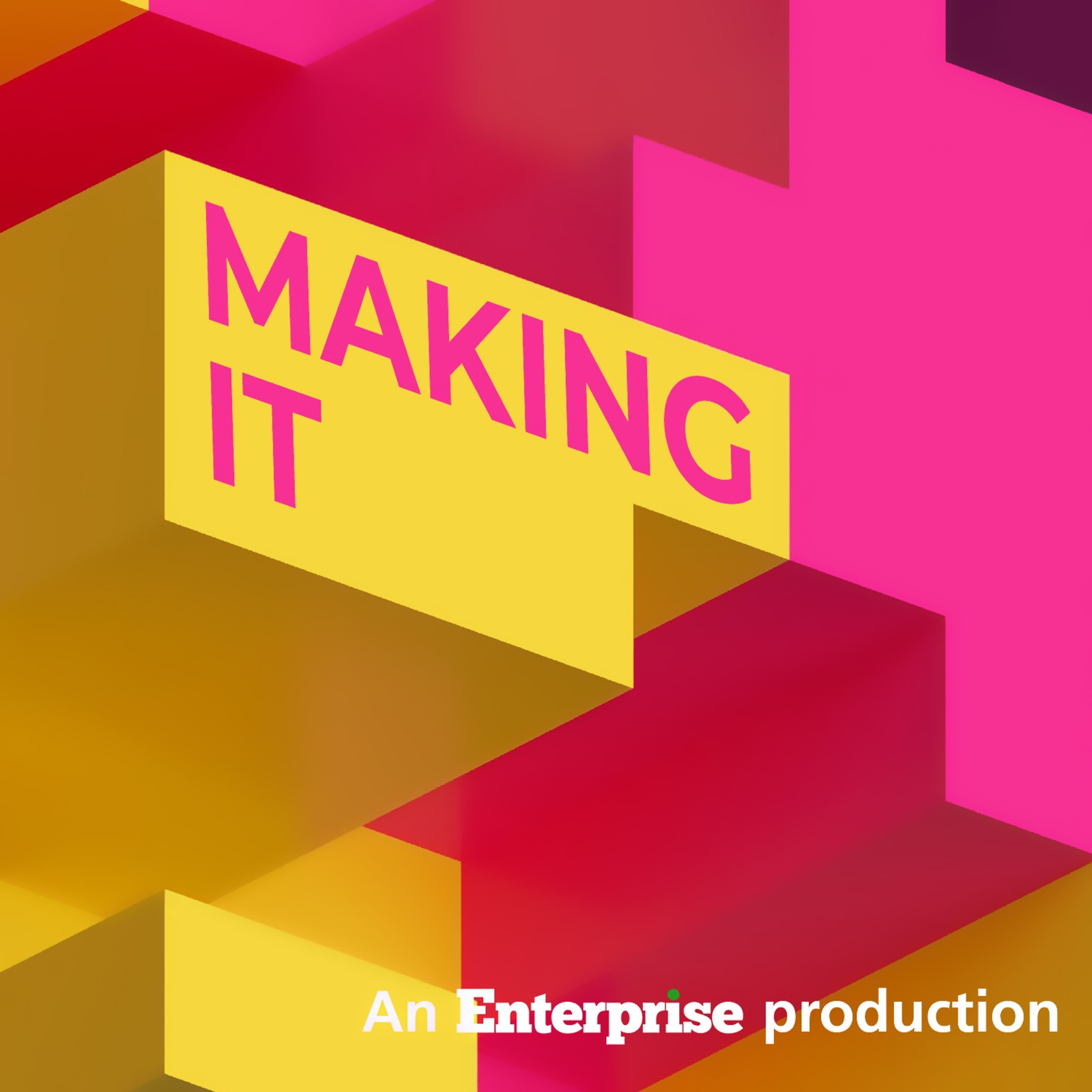 Making It is back next Thursday: We're happy to announce that on Thursday, 23 April, we're kicking off the second season of Making It — our weekly podcast where we sit down with the CEOs and founders of leading businesses in Egypt and discuss the highlights of their businesses, the challenges they have had to overcome, and what it takes to grow a great business.
Tap or click here to listen to our trailer (runtime: 05:24) for a sneak peek on what you can expect to hear.
Our guests this season run businesses in microfinance, desserts (just in time for Ramadan), fintech, and education, among others.
Putting together another season of Making It in the time of covid-19 was not easy. But we made lemonade: We've had to record some of the season's episodes outside the studio (so you'll have to forgive us if you hear any dogs barking in the background) and even recorded a few episodes dedicated to the crisis.
Want to catch up on season 1? You have seven days to get caught up with seven CEOs and founders:
Catch up on past episodes and listen to the next season here: Web | Apple Podcast | Google Podcast