Monday, 23 March 2020
How schools and universities are adapting exams in the midst of the covid-19 outbreak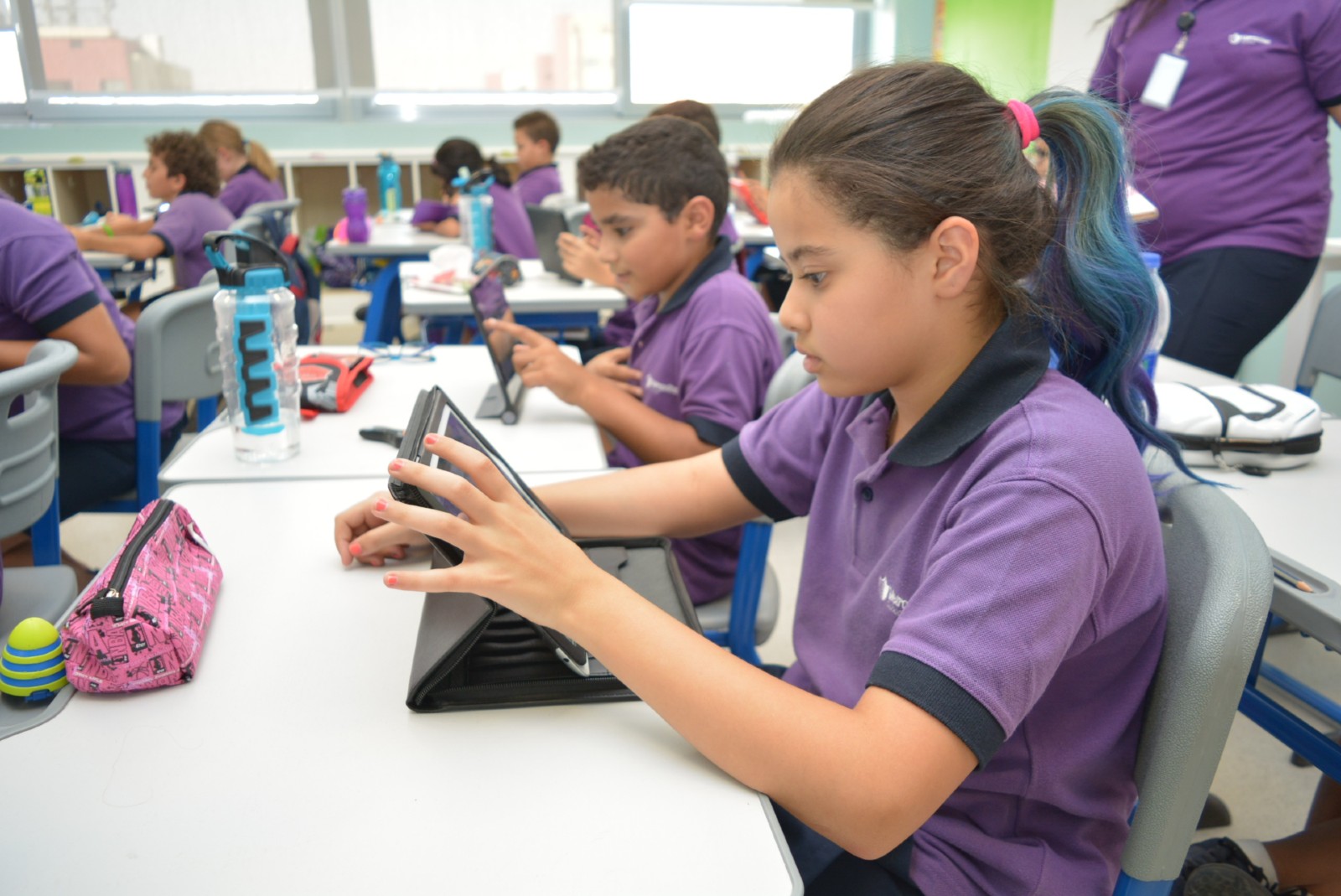 How schools and universities are adapting exams in the midst of the covid-19 outbreak: Egypt's private and public schools and universities are having to adapt their planned examinations and standardized tests as the education sector grapples with a nationwide shut down, enforced by the government to slow the spread of the covid-19 virus. When schools announced an early spring break and began rolling out online learning platforms, we noticed widely varying policies on exams. Some schools and universities were putting in place provisions to keep exam schedules intact where they can. Others, particularly institutions issuing international standardized tests, have had to cancel or move their exam dates.
Last weekend, both the education and higher education ministries moved to enact some smart policies which encompassed a number of measures already being implemented by some schools and universities. These include a reliance on assignments and projects and online exams. In today's Blackboard we explore how universities and schools in the public and private sectors have adapted their tests and schedules for what remains of the 2019-20 academic year.
Where they can, some private schools are using different assessment options as an alternative to exams. Students up to K-12 won't sit end-of-month exams in schools owned by Cairo for Investment and Real Estate Development (CIRA), says CEO Mohamed El Kalla, but will instead be assessed on their work through day-to-day e-learning.
Thanaweya Amma and middle school finals will take place as scheduled: Major final exams of the national education system — namely Thanaweya Amma and its middle school equivalent — will take place on site as scheduled "in thoroughly sterilized test rooms," Education Minister Tarek Shawky said in a statement on Thursday. The ministry has also issued the following guidelines for public schools:
KG1 and KG2 pupils will be assessed by teachers based on their daily performance. Parents must verify that children have completed the coursework they were set.
Students in grades 3-8 will not sit final exams but will complete an end-of-year project or assignment for each subject, submitted through the e-learning platform.
Students in grades 10-11 will be examined electronically using their school tablets, and their grades will be sent to them electronically. Mock exams designed to test this system were scheduled to be held yesterday but have been postponed to 5 April.
Students who are homeschooled or have special educational needs must submit an end-of-year project instead of taking an exam.
Egyptian students who are due to sit Egyptian exams or their equivalent overseas must submit an end-of-year project instead of sitting a proctored exam.
Technical and vocational exams will take place as scheduled and on site.
The curriculum for public school students will not change, emphasized Shawky, and parents are encouraged to use the coursework and resources made available by the ministry through its online learning platform.
A number of major int'l exams, including IB, have been shelved: The International Baccalaureate is expected to officially announce today that it will cancel International Baccalaureate (IB) exams from 30 April until 22 May. "Depending on what they registered for, the student will be awarded a Diploma or a Course Certificate. This is based on student's submitted coursework and the established assessment expertise, rigour and quality control already built into the programme," the organization said in a letter to schools and examiners on Sunday. Sources we've spoken with confirmed that the letter was sent out to schools yesterday.
May's SATs cancelled: The SAT tests that were scheduled for 2 May have been cancelled due to the virus, College Board has announced.
The British Council has also pushed its IELTS exams scheduled for March to April, although it is monitoring the situation closely to be able to make the final decision in April as to whether the exams can go ahead, said Dina Lotfy, communications manager at the council. "When the British Council runs school exams will be decided according to local government directives. We're in touch with the awarding bodies in the UK, but at this stage we don't have clarity on when the exams will take place," she adds.
IGCSEs to proceed as scheduled: While the UK has cancelled its domestic GCSE and A level exams for this year, it will proceed with the IGCSEs or international A levels ― which are not regulated in the UK. Examining bodies that offer IGCSEs and international A-levels stated the following: Cambridge IGCSE, Cambridge O level, Cambridge International AS and A level, and the Cambridge AICE Diploma will "go ahead outside the UK in countries where schools are open or exams can be held safely." Oxford AQA will also "proceed with our summer series of international GCSEs and A levels as planned."
Education Ministry will have its say on int'l exams in the coming weeks: Initial statements by some of these organizations have noted that they are coordinating their responses with the Education Ministry, which will announce its policy on international exams in the coming two weeks, said Shawky in a call to Masaa DMC on Friday night.
Supreme Universities Council cancels midterm exams and pushes back finals to after 30 May: The Higher Education Ministry's Supreme Council of Universities on Saturday cancelled midterms for the Spring term across all public, nonprofit and private universities. Weight will be added to final exams for the term, according to an emailed statement from the council. Final exams may not be scheduled before 30 May. Any finals scheduled for that day must be moved accordingly, the statement read. As for grad students, the council left scheduling of exams to the universities.
Prior to the council's decision, a number of universities spoke to us on how they were planning to adapt exams and assessments to the covid-19 situation. The British University in Egypt (BUE) has shifted its exams online and is working in parallel with e-learning platforms, but is determined to maintain its exam schedule because it is connected with international exam schedules, said Mohamed Eid, director of the university's internationalization office. The American University in Cairo (AUC) said that it is considering holding off on exams and tests that require proctoring for at least the next two weeks but that oral exams can still take place and essays be submitted. The university is encouraging different kinds of assessment to be used rather than relying exclusively on exams, says Ahmed Tolba, associate provost for strategic enrollment. Students at universities owned by CIRA will not face mid-term exams, says El Kalla. The biggest problem he anticipates is what to do about practical and technical exams, such as those taken by medical and nursing students. The council's decree does not clearly outline how these subjects will be assessed.
Despite the disruption, it's encouraging to see creative solutions being adopted to keep the wheels turning, both from the private sector and the government. From what school owners have told us, online education and e-learning has been widely adopted and the transition to working from home has been relatively easy. We are also hearing of a newfound affection for teachers by parents not used to homeschooling. We're seeing this collaborative attitude being taken by all stakeholders when it comes to assessments and final exams.
Institutions are advocating flexibility and promising regular updates. These are unprecedented circumstances for educational bodies, and they are clearly making huge efforts to respond appropriately, with accurate information and empathy. The IB has urged schools to upload predicted grades for their candidates, along with as much of their coursework as possible, as soon as possible. UK and European universities have reportedly extended deadlines for candidates to submit relevant paperwork. And across the board, institutions, ministries and international bodies are all promising to issue regular updates as the situation continues to unfold.